Ball chair XL – The Giant Ball Chair
The giant version of our iconic classic was born in Eero Aarnio's mind already several years ago. Seeing how much the Ball Chair sparked joy for small children, Eero wanted to create the same experience for adults – to evoke a smile out of pure delight.
Eero strongly feels that as we grow up, we often lose our inner child in the process, and start to overthink our surrounding world. We forget about the importance of playing, of breaking out of our routines and doing something fun out of sheer joy.
Throughout his career Eero has strived to preserve the child-like playfulness and curiosity that makes life so wonderful. For the designer, these are also the most important notions and drivers behind creativity and innovation. Letting loose and enjoying yourself is a way to connect with your creative side. The Giant Ball Chair is a reminder about embracing the inner child and allowing moments of pure happiness.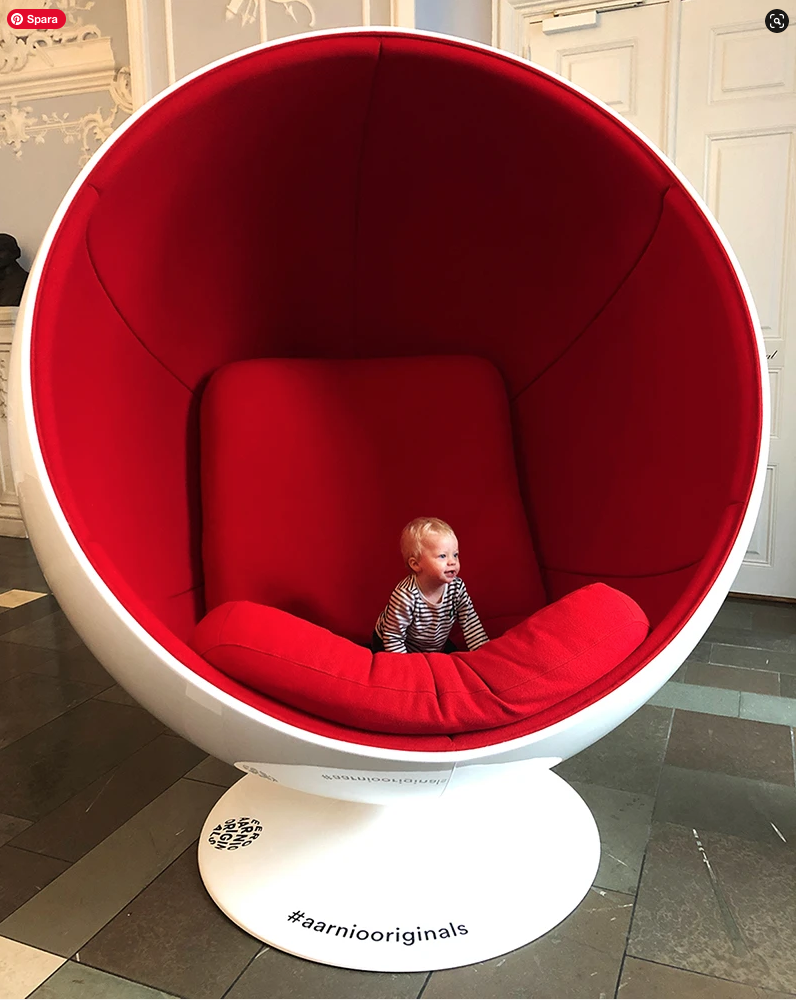 The Giant Ball Chair was first introduced to the public at the Stockholm Furniture Fair in February 2019. Later, during the same year the Giant Ball Chair travelled with us in May to the 3 Days of Design -event in Copenhagen and in September to the Habitare furniture fair in Helsinki. During the design events this huge and comforting cocoon cradled many happy visitors, often at the same time. We have indeed been delighted to see the Giant Ball Chair as one of the most visited spots wherever it has travelled with us.
The Giant Ball Chair has now found its next visiting site at the main store of the furniture shop Vepsäläinen in Espoo, Finland. We encourage everyone to visit, to take a seat in the Giant Ball Chair and to experience an extraordinary moment of joy and child-like happiness.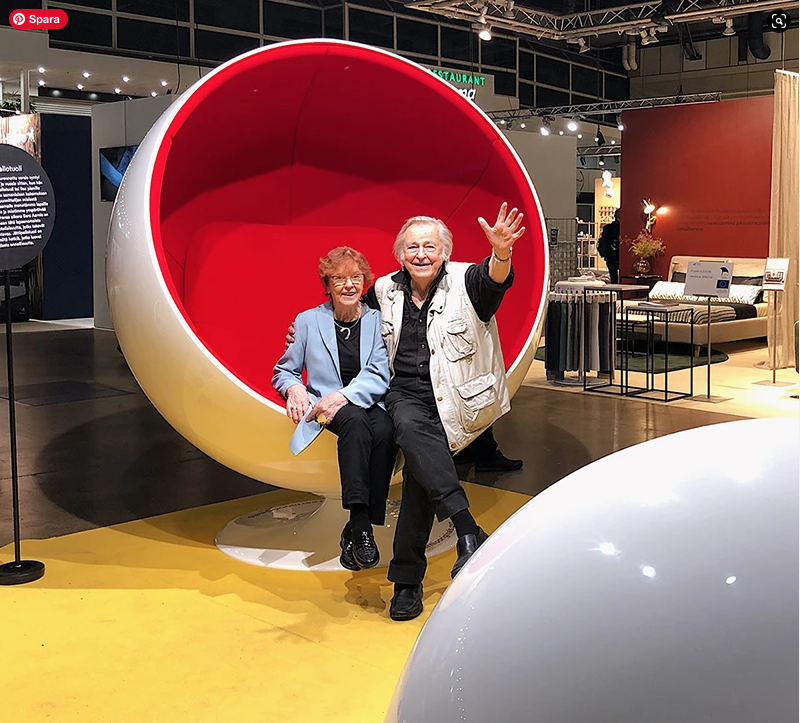 Eero and his wife Pirkko with the Giant Ball Chair at Habitare Fair in Helsinki.