Tham & Videgård's iconic lamp to be introduced by ateljé Lyktan.
Swedish lamp manufacturer ateljé Lyktan opens it's first exhibition in Milan this year. The exhibition marks the wider introduction of architects Tham & Videgård's iconic lamp "Eagle". Eagle was originally created in ateljé Lyktans workshop for Treehotel in 2010.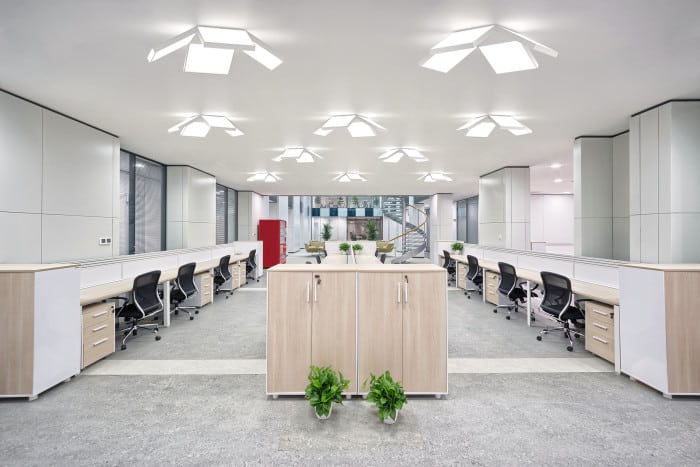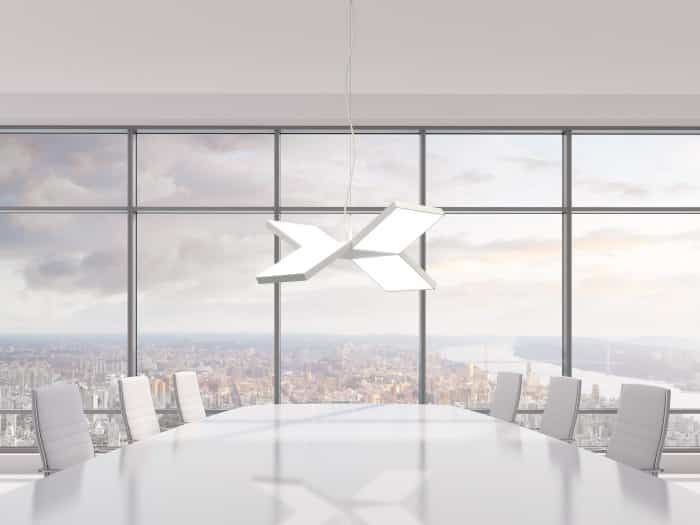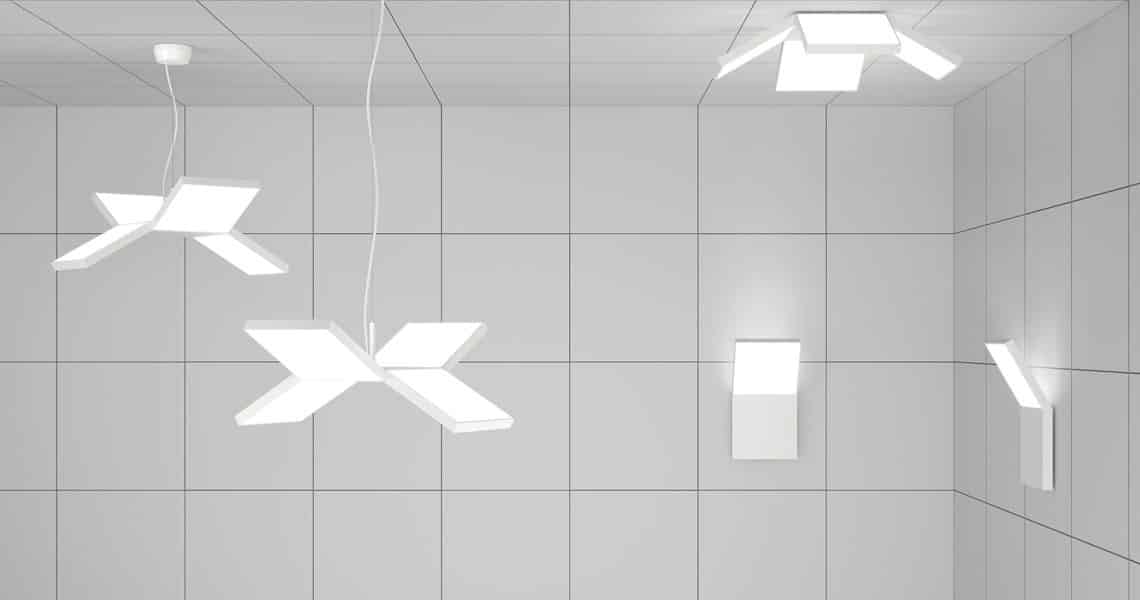 The world-famous Treehotel opened in 2010 in the village of Harads, near the Arctic Circle. For Treehotel, Tham & Videgård Architects created "The Mirrorcube", camouflaged by mirrored walls that reflect the cube's sourroundings. The cube also inspired the lamp "Eagle" – an unfolded cube that takes the shape of a magnificent bird.
Eagle will now be produced and introduced to a wider audience by ateljé Lyktan. Besides the iconic pendant lamps, Eagle has been developed into a ceiling and wall fixture.
– Eagle is quite big, but still gives a very light and hovering feeling. It's perfect above a dining table as well as in the office where a number of Eagles can form a flock of birds. When we created Eagle we challenged ourselves to create something entirely new from the shape of a cube. The result is a bird with an origami feeling to it, says Bolle Tham and Martin Videgård.
Eagle is presented at ateljé Lyktan's first exhibition in Milan. The exhibition will focus on the lamp manufacturer's long tradition of craftmanship. Address: Dream Factory, Corso Garibaldi 117.
Open April 14-18, Noon – 8 pm.


Ateljé Lyktan. SE-296 81 Åhus, Sweden
Tel (0)44 28 98 00. Fax (0)44-28 98 38
Besöksadress: Fyrvaktaregatan 7, 296 35 Åhus
info@atelje-lyktan.se