SOLEIL 
Thunder Sky & Silver Cloud
Design: Philip Bro Ludvigsen
SOLEIL is French for sun and this latest design, exudes the same characteristics of distributing light from its centre, as our main star in our solar system. Philip Bro Ludvigsen has worked even further with LE KLINT traditional hand pleated lampshades, to give us a stunning design in a beautiful combination of aluminium, flax, oak wood and paper.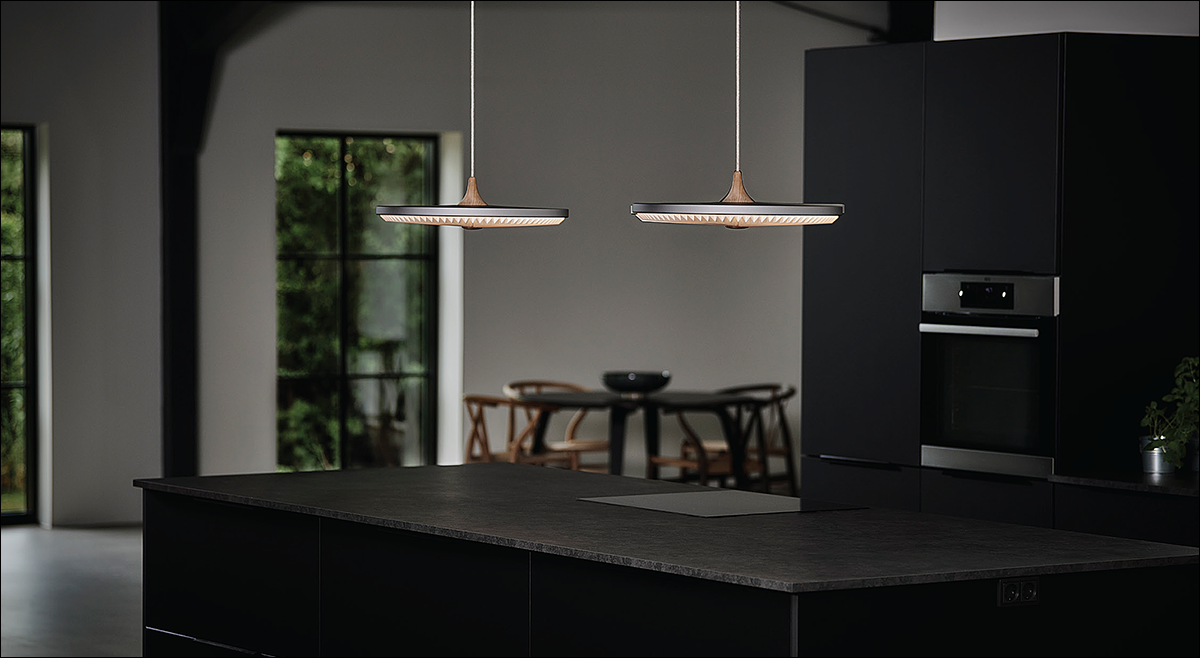 This understated design, results in a quiet yet balanced look, which most people will be able to immediately associate with the minimalism of Nordic living – where less is more …
Phillip made a statement in 2019 "Danske lamper – 1920 til nu" (Danish Lamps – 1920 to present day) that still rings through today….

"The desire to create lighting is also the desire to create design that is poetic. Something special happens during the design process when you work with lighting. At some point, you switch on the light, and what happens next is slightly unforeseeable. If it works, it's poetic. You generate instinctive feelings. That appeals to me."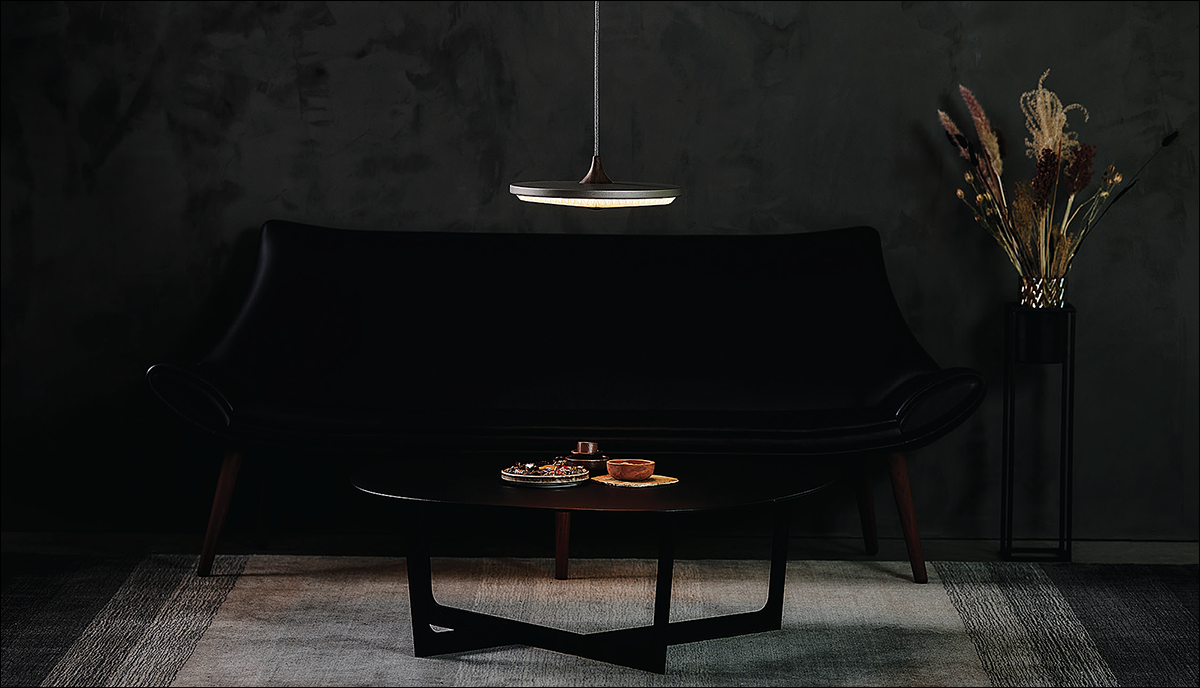 SOLEIL is made in Odense Denmark where LE KLINT focuses on using sustainable materials to produce this and other pendant lighting. The hand-folded lampshade is made from UV-resistant FCS-certified paper, natural flax cord and attractive wooden details made from a choice of untreated light oak or smoked oak.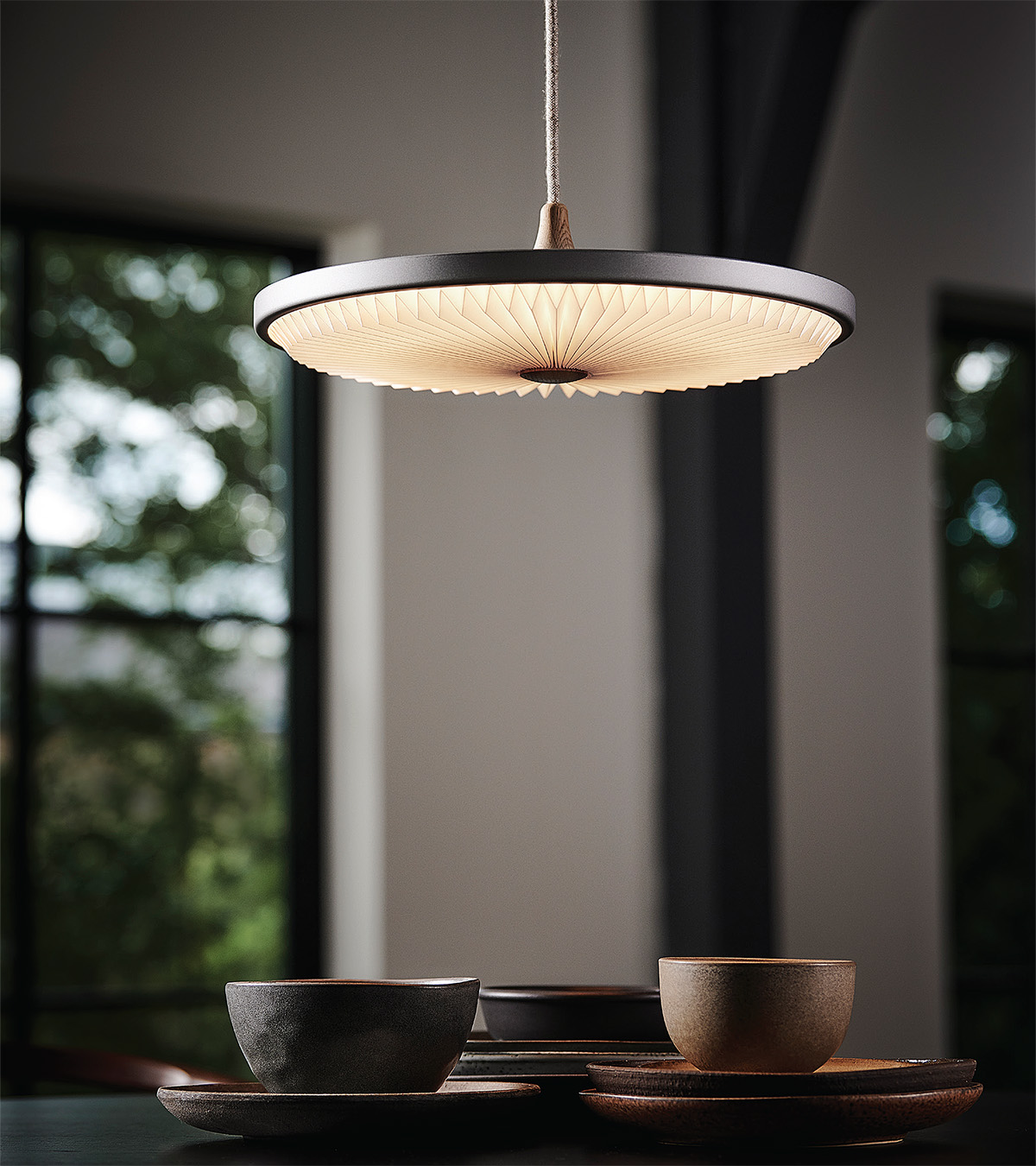 The enclosed LED technology has brought new lighting possibilities with SOLEIL, where the light source has a very long life span that can be replaced when necessary, like all other LE KLINT lamps. The Pendant can also be serviced and repaired, expanding its longevity, so that future generations will be able to continue to enjoy its beauty.
This extremely slimline design allows SOLEIL the flexibility to be used in a variety of interior settings. Over a dining table at home, in a restaurant or a business meeting room. The strong LED light source combined with the pleated lampshade prevents glare when in use, while ensuring there is still plenty of light.
SOLEIL has a unique selling point which is that it is available as a standard pendant or it can be used with a CASAMBI light dimmer via the CASAMBI mobile App.
The pendant is available in two sizes and two colours. Silver Cloud which features light aluminium with a light oak wooden detail and Thunder Sky which features a dark smoked oak detail on a darker shade of aluminium. Both models are available in 35 cm or 50 cm in diameter.