Sling Lounge Chair is designed by Sam Hecht and Kim Colin. The design is bold and new and an altogether different chair. A genuinely new type of chair, but with comfortably recognisable typology suited to modern lifestyle.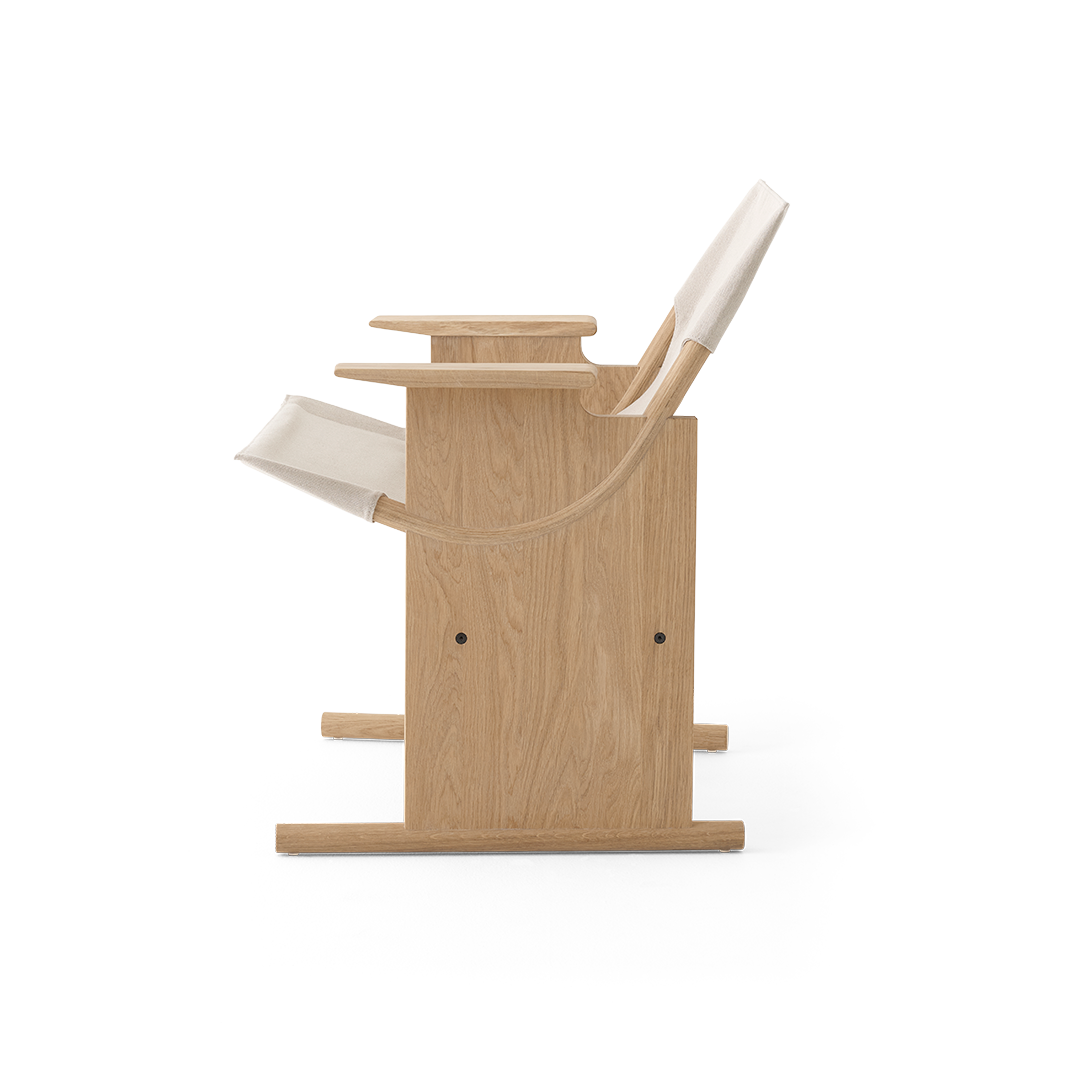 A lounge chair for modern living
Comfort is a priority. It is a chair to sink into, to read a book or settle in for a conversation. Somewhere to utterly relax, while remaining engaged. Comprising a natural linen fabric seat slung, hammock-like, between two solid oak side components. 
Sling Lounge Chair represents a brave new formal direction. With its elemental form, angled seating position and slung fabric seat, Sling Lounge Chair could be likened to Marcel Breuer's Wassily Chair, and yet utterly distinctive and lighter.
Why bother choosing a certain chair?
Because that chair says something about you.
David Bowie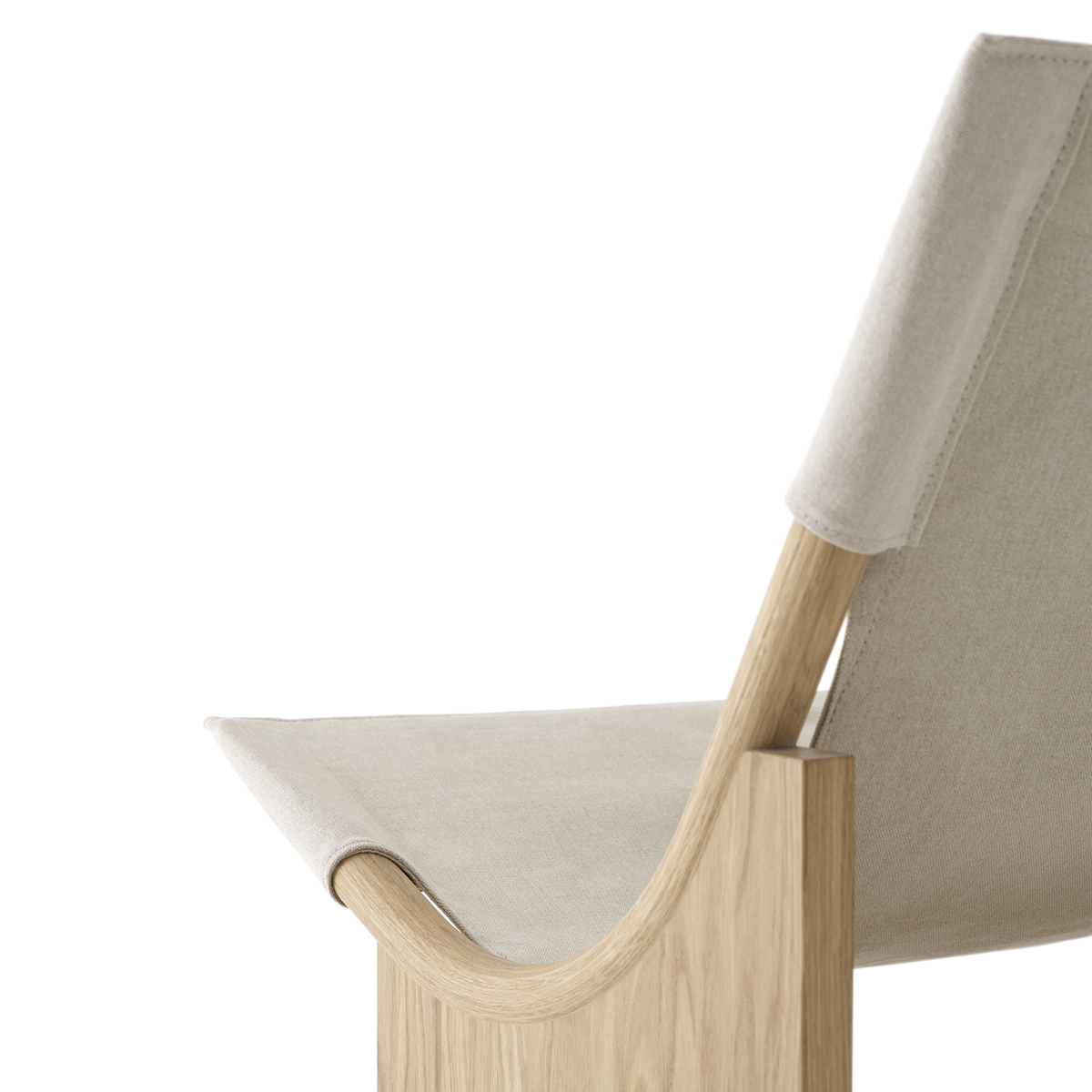 Linen fabric seat
Sling Lounge Chair comes with a completely natural linen fabric seat. Our linen is durable, strong and moth resistant. Made from flax plant fibers in Europe, the linen fabric production uses less water than almost any other type of fabric.
Craftsmanship
What you see is what you get; solid oak throughout. Made of solid oak planks. Available with or without armrests, and in natural oak and a dusty green. Two sides, two stretchers and a canvas seat in European linen, the chair packs flat to just four wooden pieces. It can be assembled with ease using just four screws, with no need for glue, and readily dismantled for transport. All parts are replaceable, ensuring Sling Lounge Chair can enjoy a long life alongside its owner.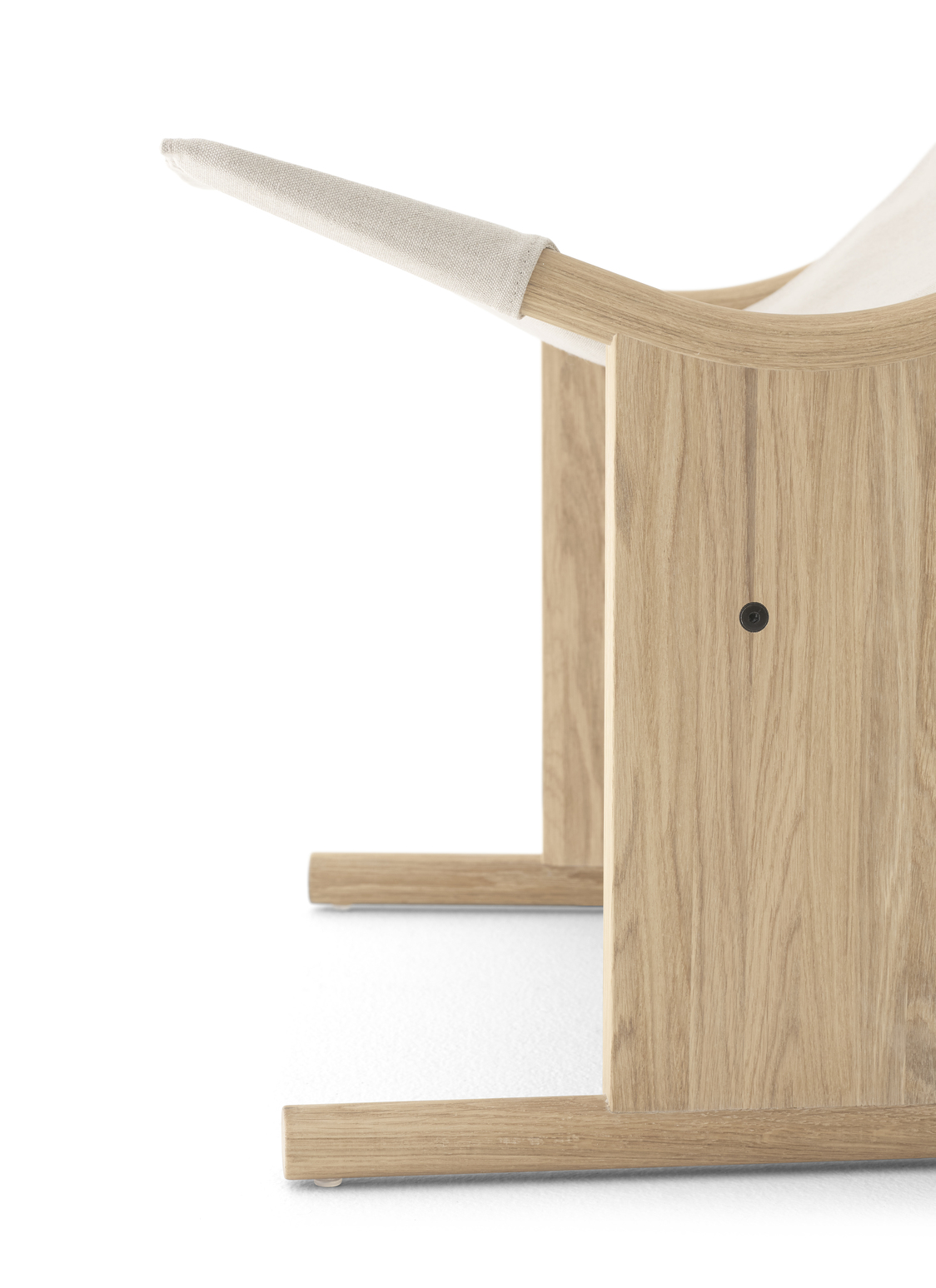 The woodwork
Sling Lounge Chair is made from solid oak: a durable material with a natural weight that lends authority to the design. We only work in FSC® certified wood. Oak has a characteristic structure which gives a beautiful texture and a familiar tangibility to the surface. The dusty green version is coated with a thin water based lacquer, that allows for easy cleaning while emphasising the delicate structure of the wood.
The natural version is treated with natural oils, that allows the wood to develop a characterful patina over time, and will also enable you to easily repair damage to the surface by applying light sandpaper and a new oil treatment – again and again.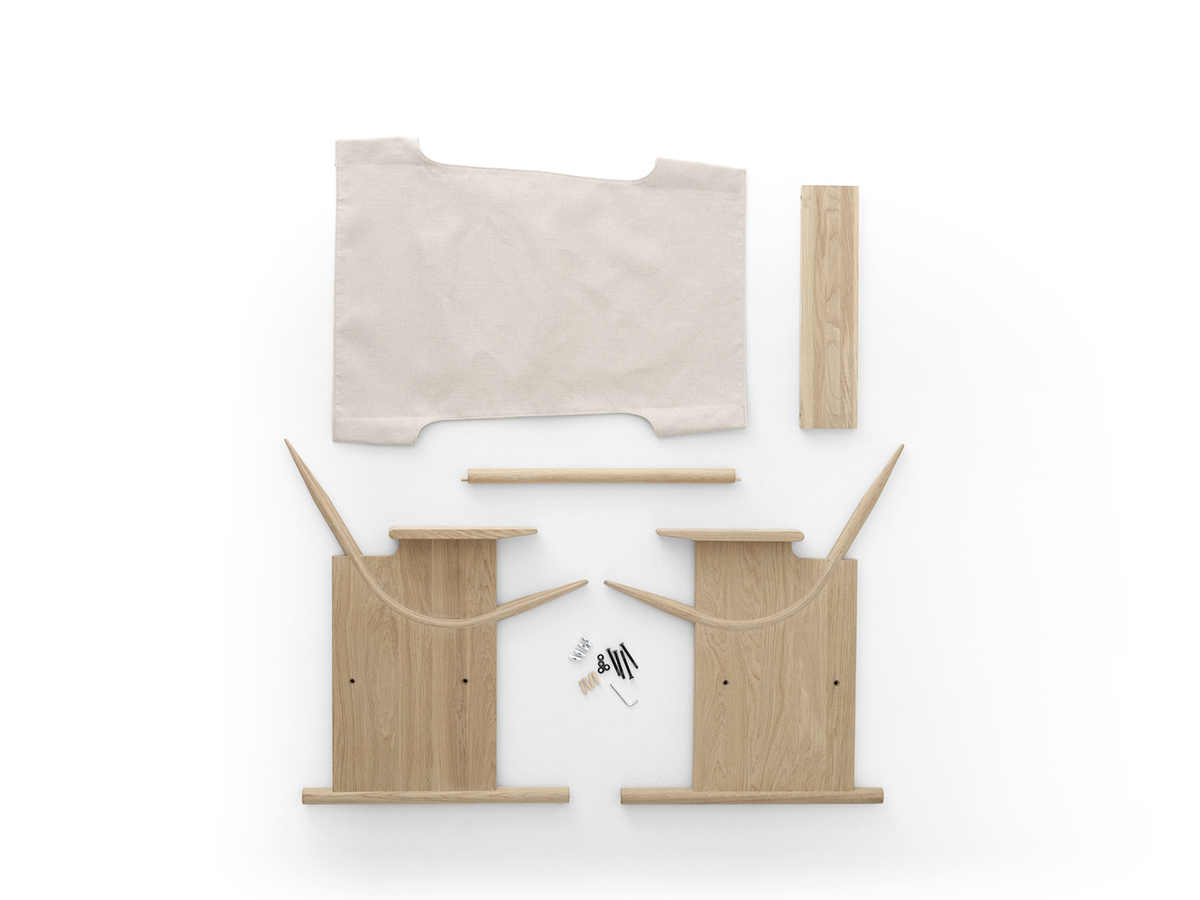 Sustainability
Sling Lounge Chair is designed through TAKT's Eco System Design principles and are shipped component based as flat packs. We can pack 5 to 7 times more products in the same volume and therefore minimise CO2 emissions during transportation. Sling Lounge Chair is eco-certified and produced using wood from sustainable forests and the full supply chain is certified. It is constructed for disassembly, meaning that all componenets are replaceable and worn parts can be replaced. Comes with a five-year warranty.