The cultural festival with extra everything!




Over 60 exhibitors in art, design, antiques, crafts and fashion.
21 – 23 July & 28 – 30 July
July 21 starts the big cultural festival of the year, BLUE SUMMER 23!




In the halls, art, antiques and crafts are crowded with design and fashion.

Blå Hallen's garden is occupied by Sweden's foremost rose specialists Flora Linnea and next to them you will find both curiosities and food crafts.

Butter bread, draft beer and really good wine are served in the bar.

On stage, among other things,

Ingegerd Råman with Anna Holmquist from the design duo FolkForm (designer of the year 2023 Scandinavian Design Awards), there will be a jazz concert and this year's secret artist will be released the same week…




In addition, Blå Hallen is inaugurating its auditorium where those who wish will be able to listen to conversations about art, artistry and much more.
OPENING HOURS

21 – 23 JULY and 28 – 30 JULY


FRIDAY & SATURDAY 12.00 – 20.00
SUNDAYS 12.00 – 17.00


ADMISSION SEK 150 under 18 free entry
Blå Hallen (Blue Hall) is a 5,000 square meter industrial facility from the early 1900´s in Höganäs, a small city in the south of Sweden famous for its ceramic production.
The acclaimed antique dealer, visionary and local Martin Enget saved the impressive brick and concrete building from being demolished a few years ago, and has turned it into a haven for art exhibitions, antique fairs and creative events and adventures. The grand scale and raw, unpolished appearance of the interior creates a quite unique atmosphere.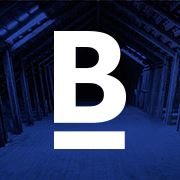 Blå Hallen
Bruksgatan 46
(Christer Strömholmsgata 6)
263 75 Höganäs
For more information,
contact Blå Hallens Martin Enget 070-228 52 22
or Xi Wallén Keller 070-896 51 48.
The program is also continuously updated on
www.blahallen.com, Instagram and Facebook.