The award-winning DAWN wall lamp is designed to be placed centered above a double bed, sofa or where reading light is required to two sides. One lamp instead of two lamps on each side of the bed or sofa.
With the eye-catching geometric shape, DAWN is a center piece in any setting. The simple shape holds an element of surprise, when unfold by the user – transforming the strict circle into a dynamic curved shape.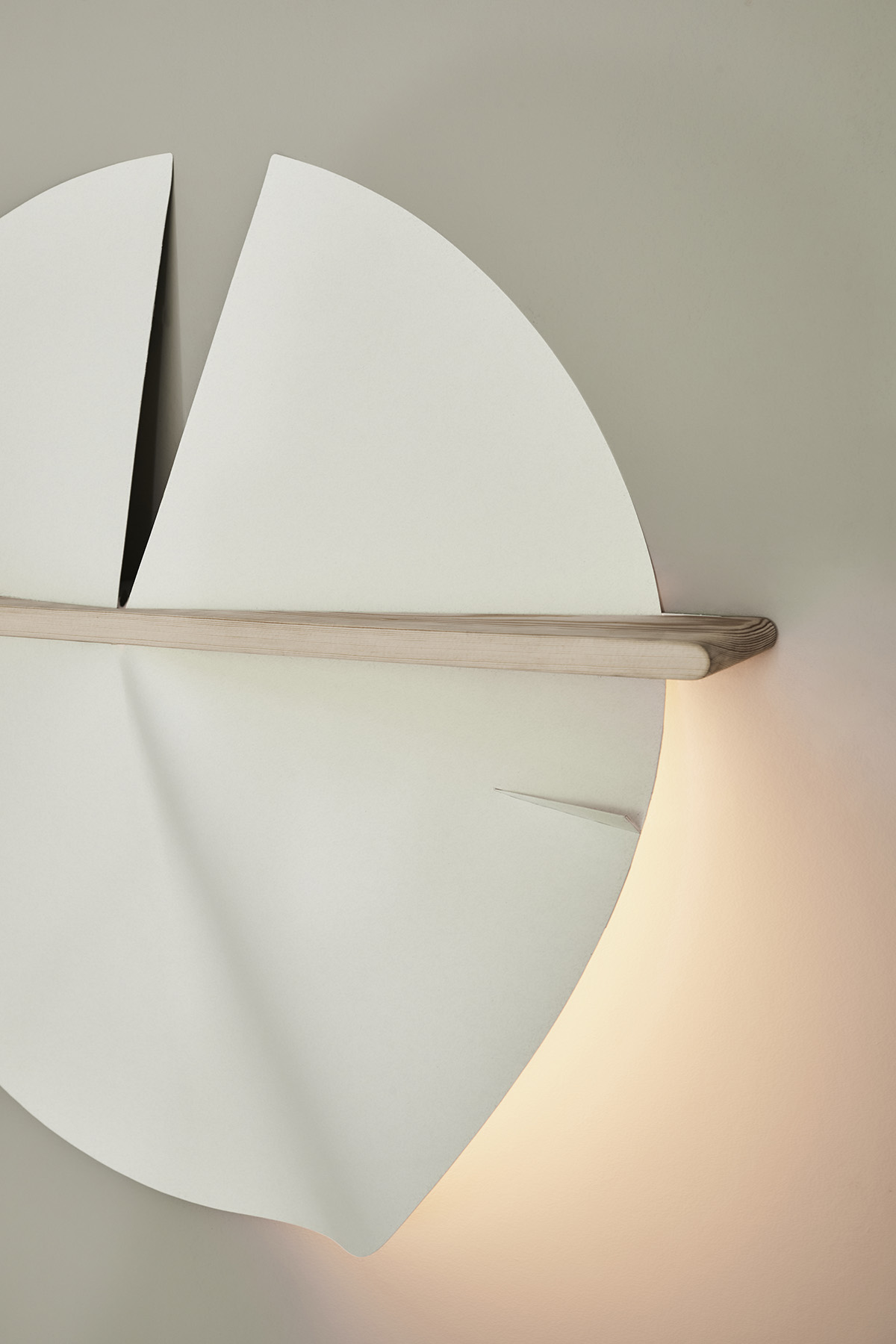 DAWN has two sources of light that can be switched on and off separately. When opening the lamp shade the direction and amount of light is determined. There is a built-in dimmer switch whereby the strength of the light can be adjusted to the preferred reading light.
The flexible lampshade is made of beautiful structured Japanese PVC coated washi paper with light-tight plastic foil on the back. The oak beam creates friction against the lampshade and holds it in place in various positions.
DAWN is the winner of the Light category in the Danish TV show Denmark's Next Classic 2022. Furthermore DAWN is the winner of the Scandinavian Design Award 2023 in the Light category.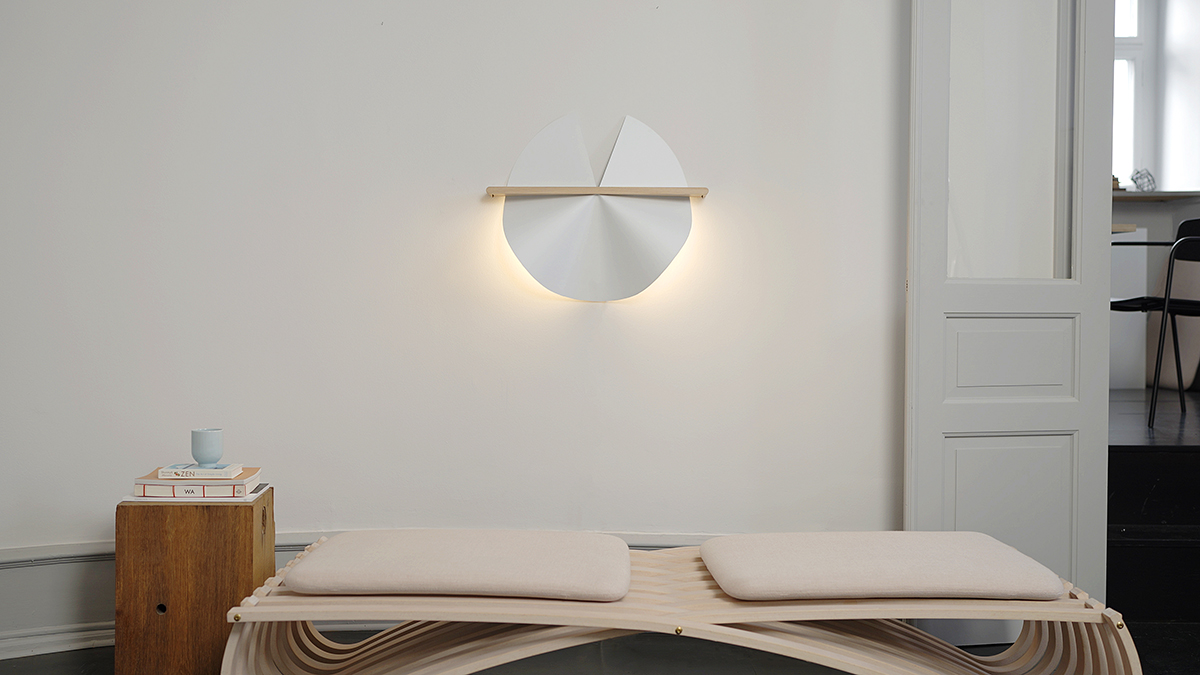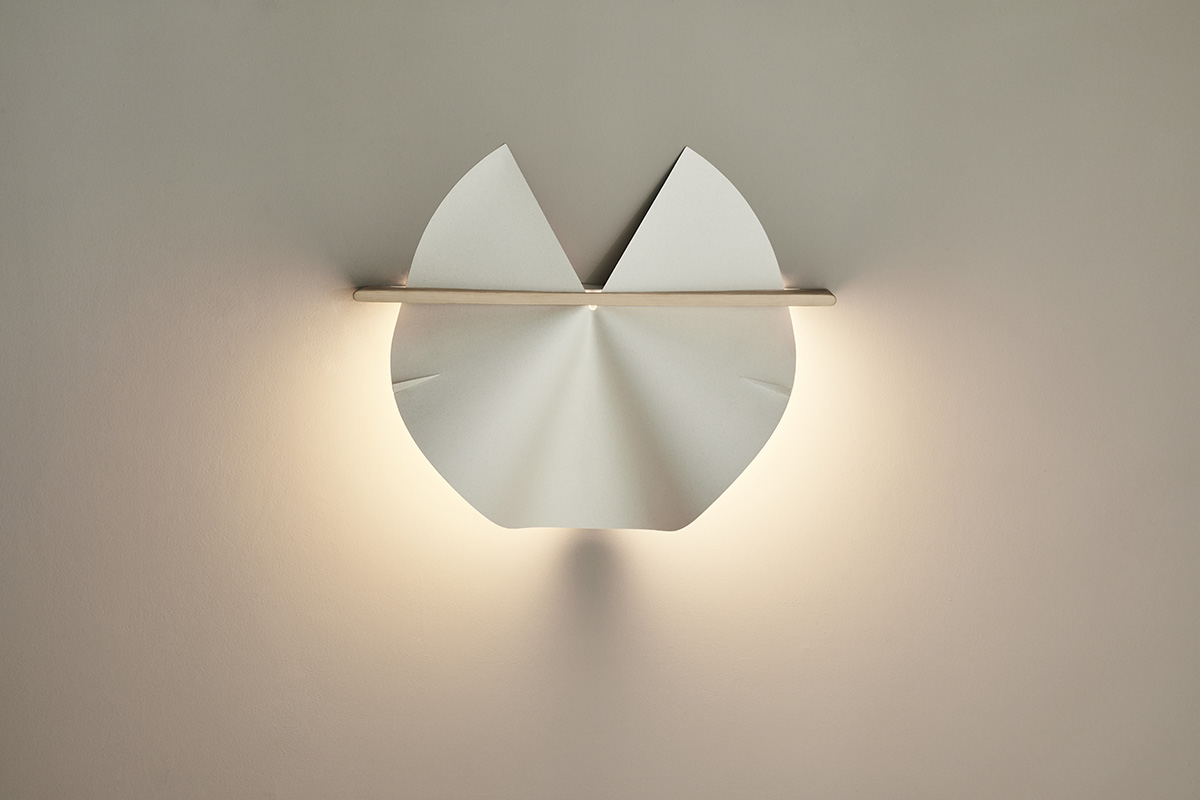 "Designing DAWN, we had a fun and intuitive process, connecting with the light and the materials. It was important for us that this feeling of interaction and tactility would be passed on to the end user".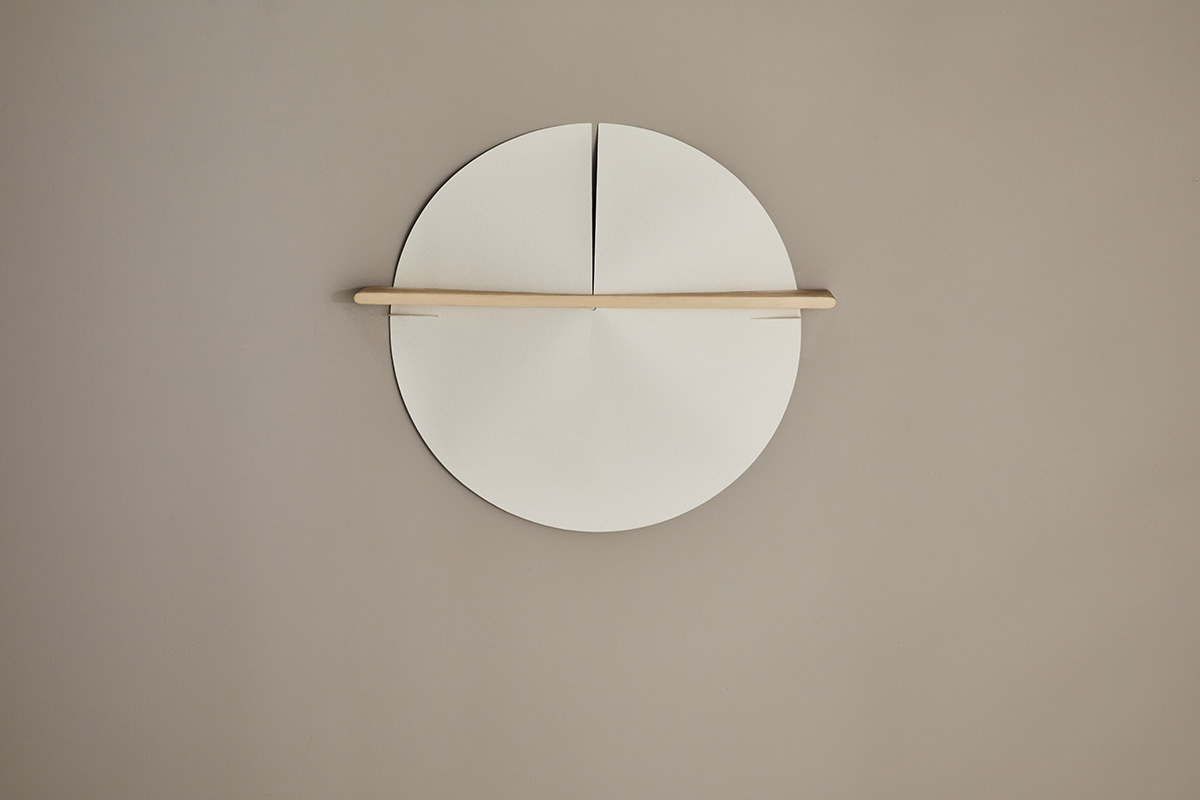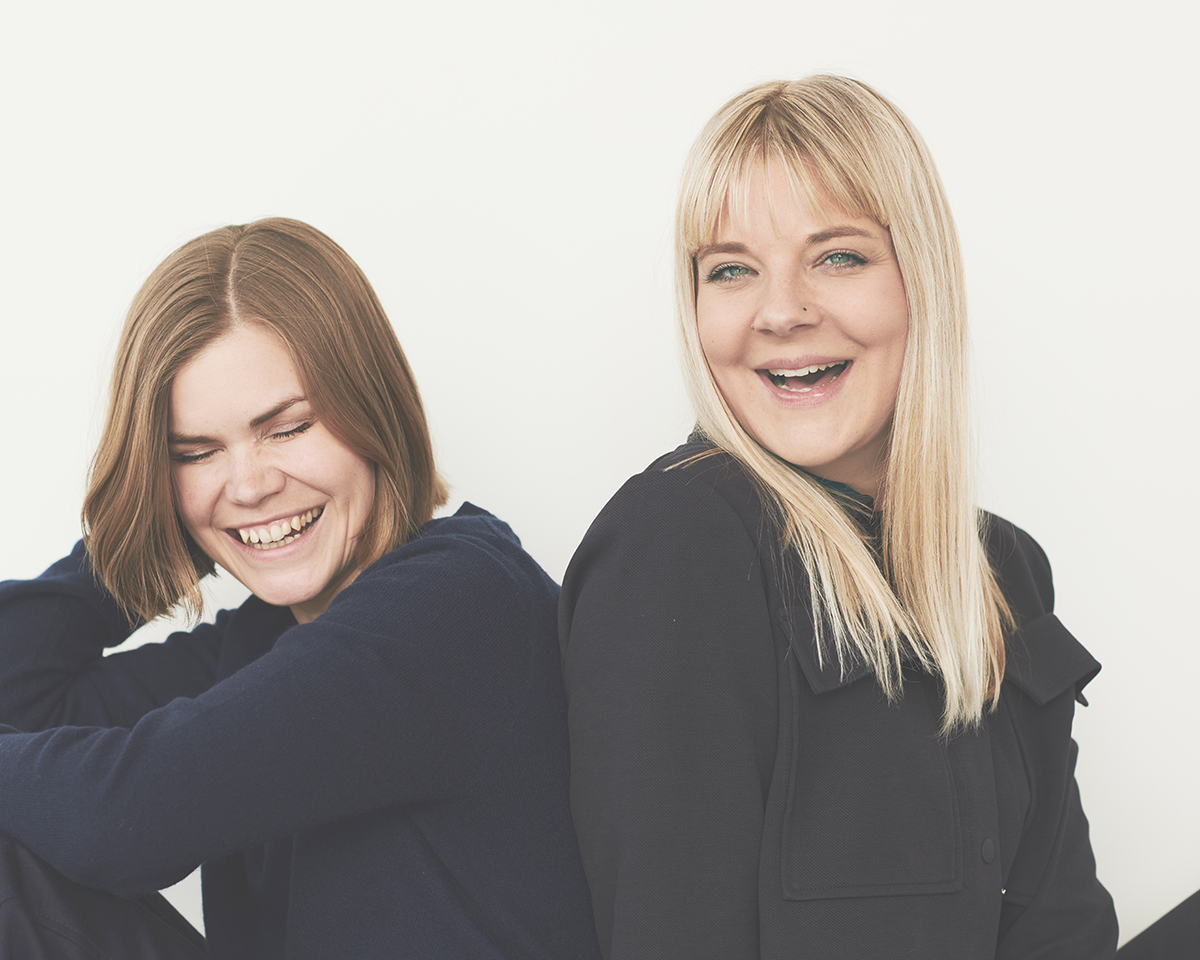 Photo: Isa Jacob.
Bly Studio
Anne Brandhøj and Eva Fly are both educated from The Royal Academy of Design in Copenhagen (2014 and 2016). Their collaboration started during their studies and continued after their graduation. In 2019 they founded Bly Studio to unfold the full potential of their collaboration, as it gradually became clear to them that their strongest ideas are manifested in the dialogue between them.