The elegant Pantop line was designed by Danish designer Verner Panton in 1980. This Autumn, Verpan presents the portable version which is a perfectly downsized addition to the current Pantop collection. Verner Panton designed many small table lamps during his time – the Pantop being one of the few designs that add a direct downward light and a functional dimension to the design.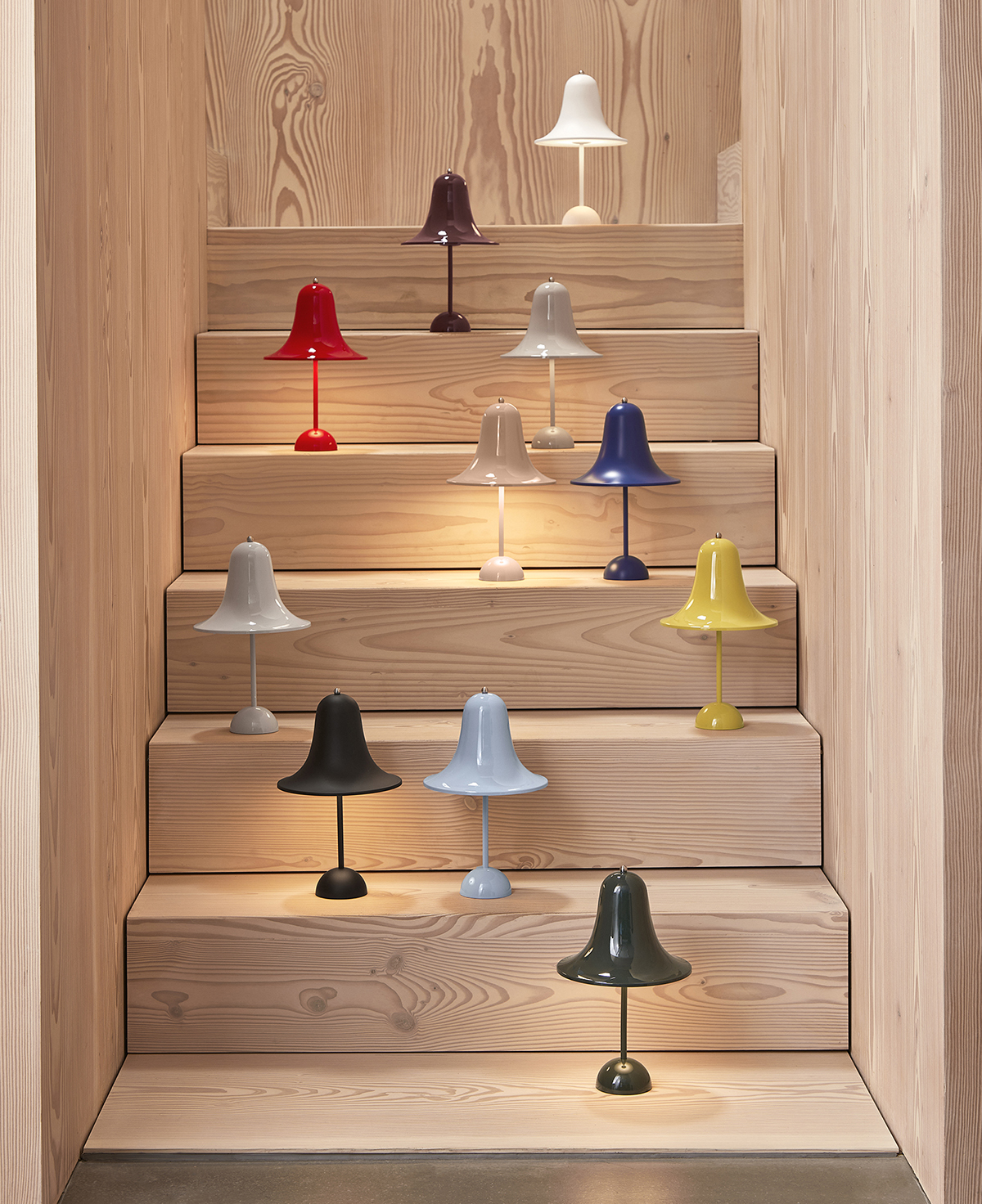 Take the light with you
The new Pantop Portable has been created in respect to the original Verner Panton design, however in a modern execution using contemporary materials and technologies. Something that Panton himself always sought after.
Making the Pantop portable adds a level of usability and flexibility that allows you to bring the light with you – from room to room, or even outside in the garden or at the balcony, and create the desired atmosphere wherever you are. With seven hours of operation time the Pantop Portable allows you to enjoy the flexibility of light for an entire evening where there is no access to power. The three step light dimmer allows you to adjust the level of light to the desired atmosphere and setting.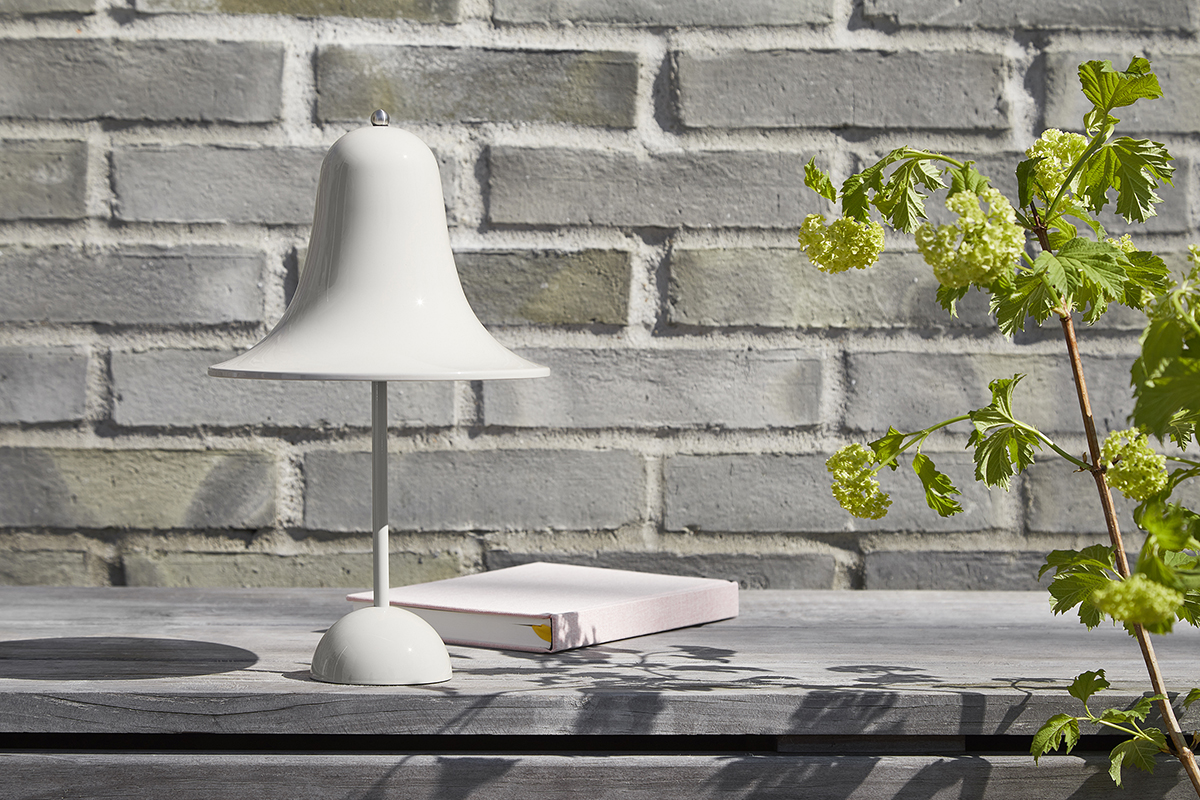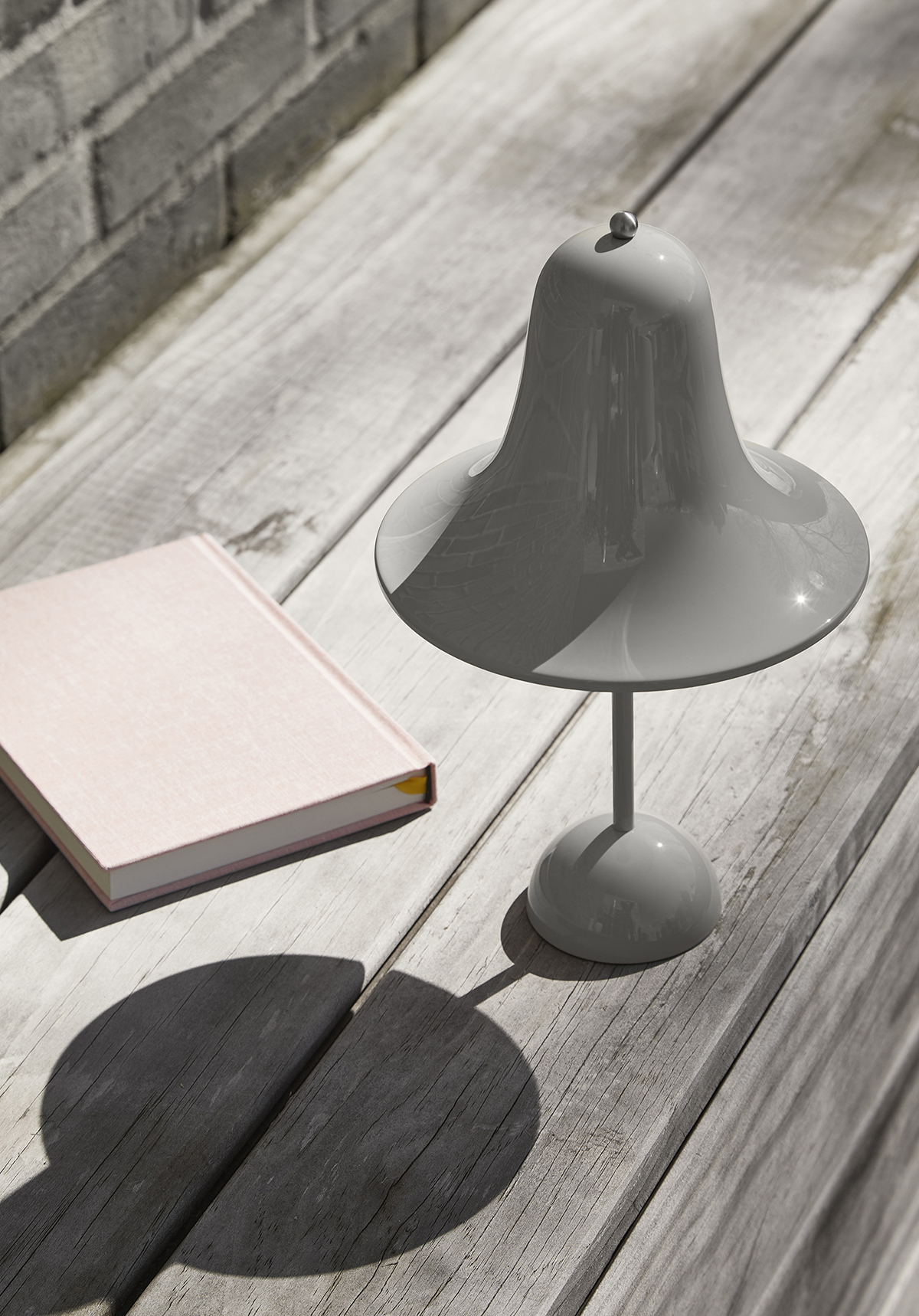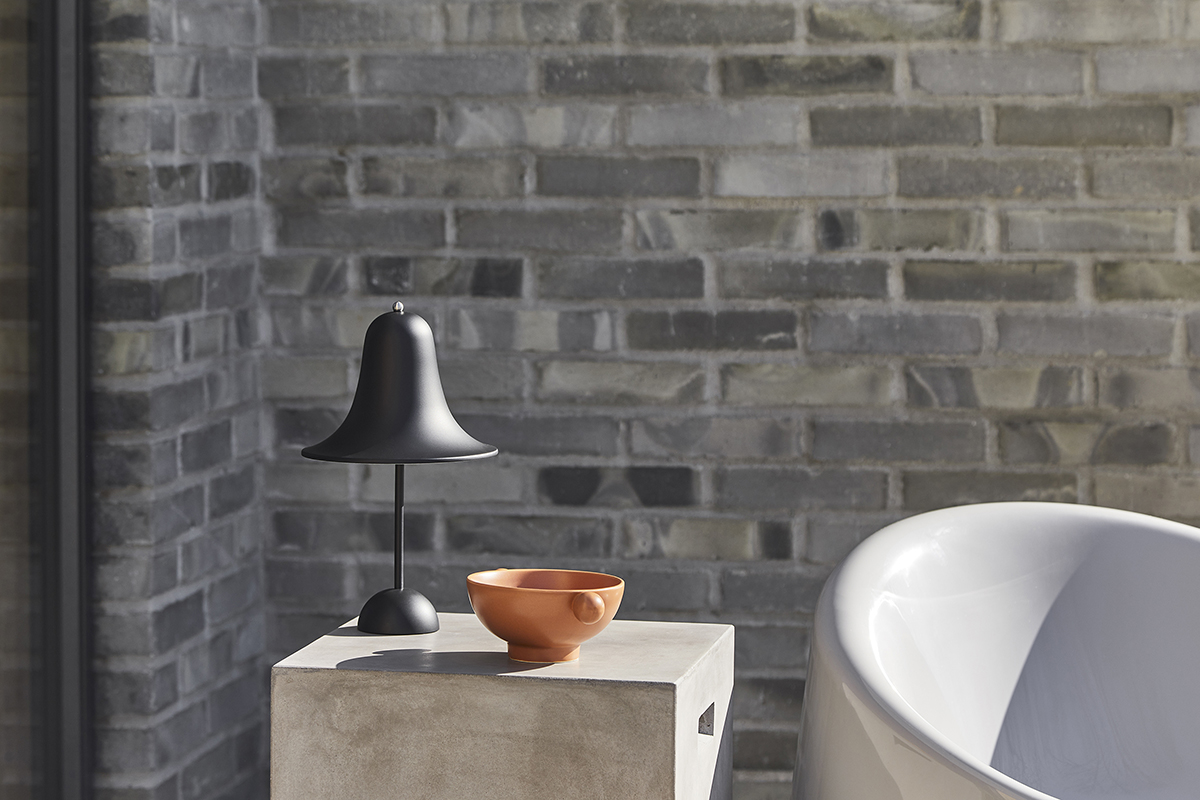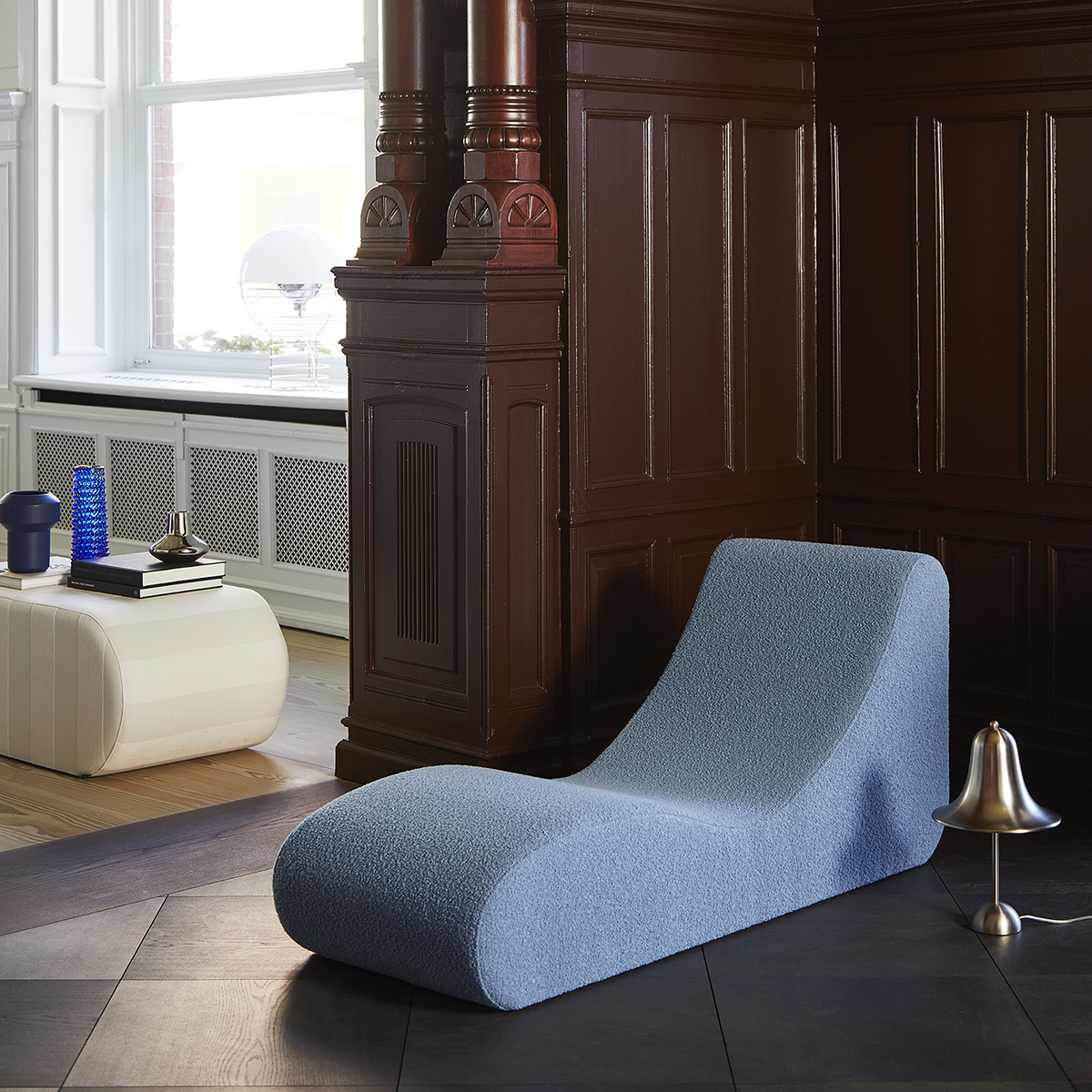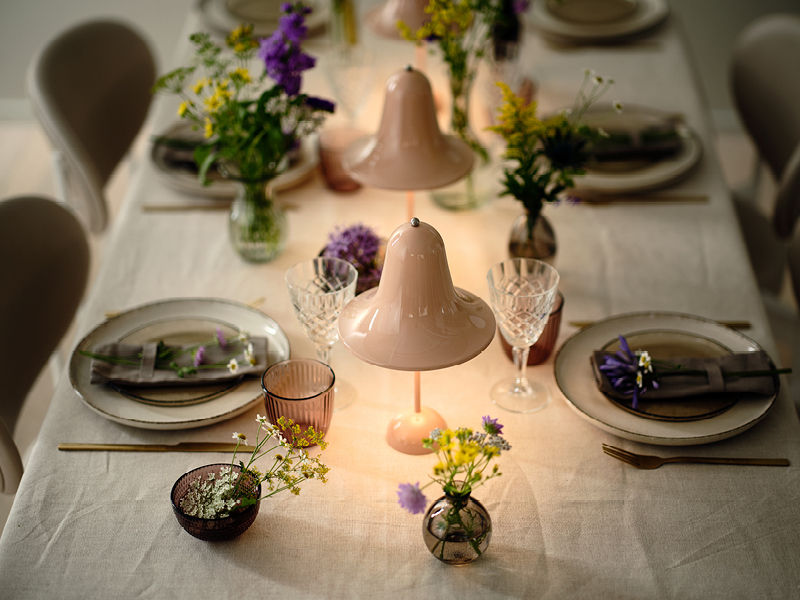 A colourful collection
One of Verner Panton's greatest beliefs was getting people to use their imagination and dare to use colours
in their interior settings. Keeping with this philosophy, the Pantop Portable is introduced in a range of 11
bold colours ranging from a daring bright red and popping yellow, to dark green and grey shades.
The new colour palette gives room for endless possibilities, and the mobility feature allows you to easily
bring colour to more settings.
Pantop Portable is available in Dusty Rose, Light Blue, Dark Green, Warm Yellow, Classic Blue, Bright Red,
Burgundy, Mint Grey, Grey Sand, Black and White.