Designer and set designer Sahara Widoff was given the assignment to create Stockholm Furniture & Light Fair's exhibition Temperament, which aims to take the temperature of contemporary Scandinavian design and interior architecture. Sahara is creative Director at Acne Studios. Her current client list includes leading fashion and design companies such as Alexander McQueen, Ann-Sofi Back, Svenskt Tenn and Rodebjer. She is also working on an exhibition for Salone Milano 2019. Sahara has also recently created exhibition set designs for Stockholm House of Culture, Salone Milano and the recently opened Swedish Museum of Performing Arts, among others.
"In my work, I often need a story to lean back on. An imaginary scenario or a contradictory circumstance, a feel for the object's weight and history. I am interested in how every room carries its own poetry; how spaces adapt and are transformed or distorted depending on who is or has been there. I believe the body remembers the feel of a childhood home, a special park or a door handle. Fingertop-memory and only feet on rag rugs.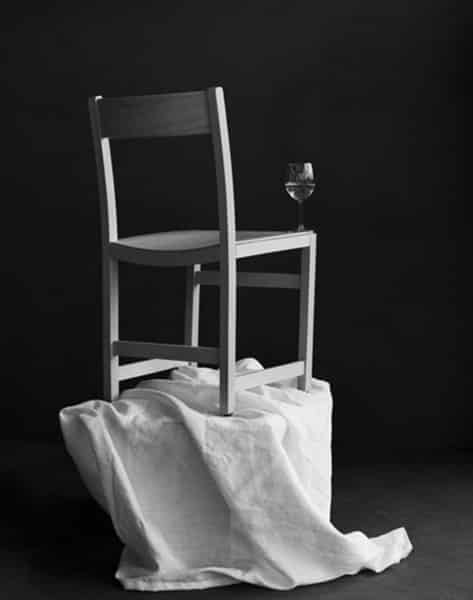 Few things in a home contain as many memories as a rag rug. It is woven from fishing nets, work pants, a nice cover that no longer fits the room and shredded lonely socks. Years of dirt, coffee spills and other smudges. I think the rag rug itself remembers our feet; how we stride, stomp and shuffle past. I imagine the home — the inner room — as a safe place for dreams and fantasy, contrasted by the outer public spaces that are always clamoring.
My thought for Stockholm Furniture & Light Fair 2019 is therefore to work with open exhibition spaces reflected against more intimate, closed spaces — secret spaces that are waiting to be discovered and opened. In my sketches, I strive for a material fantasy that feels both primitive and eternal but still always colored by its era. The feel of different materials and how they can be transformed appeals to me the most.
At the beginning of the summer, I met a new, modern sewing group through my mom. She told me about their open form of working and how it became a patchwork quilt of stories — a kind of memory of womankind. Their ambition is to baste, weave and sew at the same time as they share the skills and stories that have almost been forgotten. A French historian says, "with history you can make up just about anything".
I would like to try to reuse some of these women's works, to tell new stories with different scents. I am curious about the women of these districts.
My mom later sent a question to one of the older women who had inherited the looms and thus the responsibility for the sewing group.
"What did your mom do?"
"Pretty much nothing."
"But, during the war?"
"Well, she always took care of the farm and us children, the sewing group, three businesses, a dairy and the home, of course."
"So, a big nothing, in other words…"
I bought a dozen woven tablecloths that were in almost perfect condition from that woman. They will now make a table where new stories and histories can be formed."