Exquisite lines and sophisticated playfulness. Pauline Deltour's armchair Pauline and sound absorber Thelma, designed for Offecct Sweden, are characterized by their meticulous details and tailored elegance. "Pauline Deltour's products always have an immediate simplicity which, on closer inspection, reveals a razor-sharp precision and finesse," says Tobias Strålman, Design Lead at Offecct.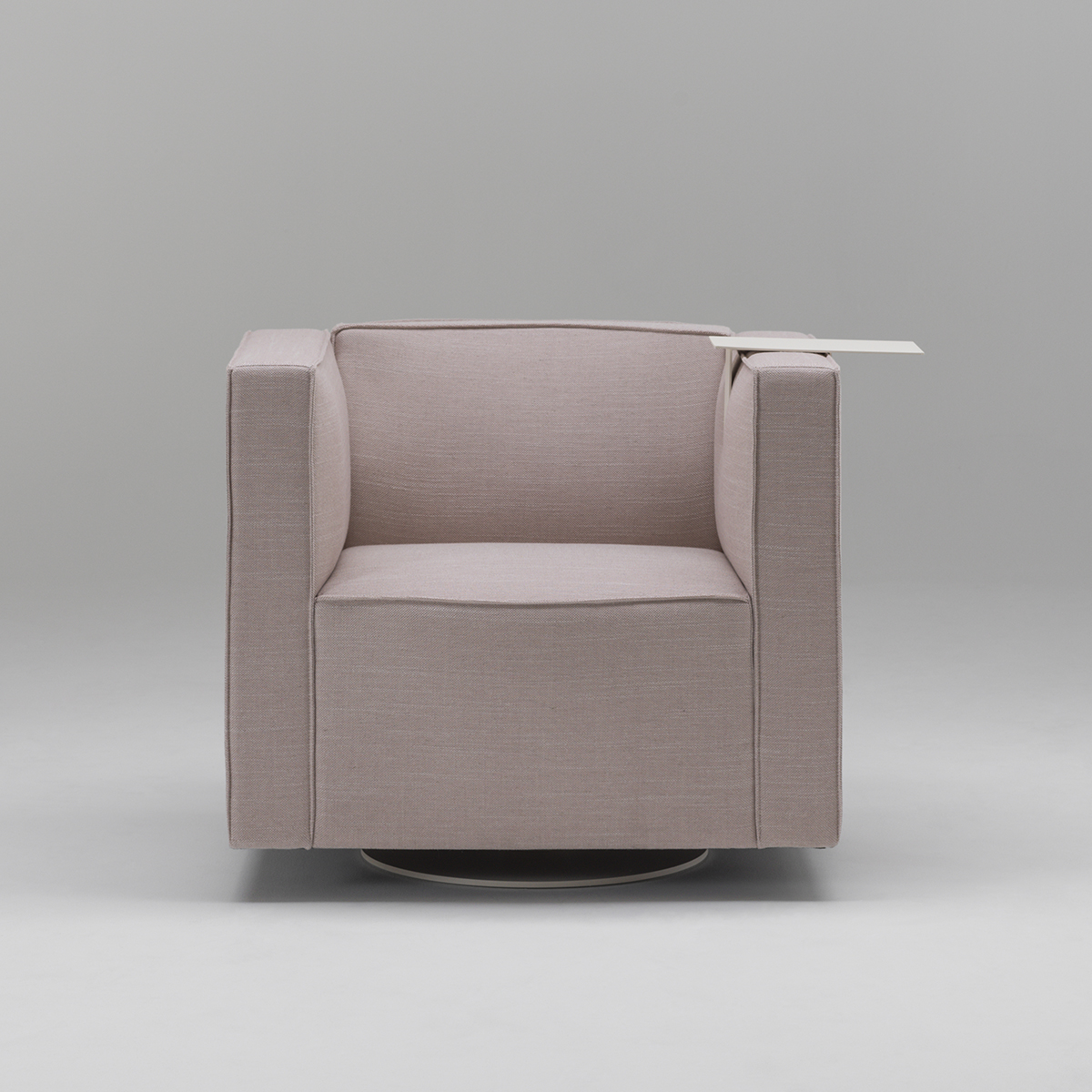 Our offices and ways of working have changed, towards increased flexibility and more but smaller spaces for physical and digital meetings. The Pauline armchair and Thelma sound absorber are designed for use in such soft, adaptable work spaces – and also come with smart accessories such as a hook and a writing tablet. "The great quality of all Pauline Deltour's products is the ingenious simplicity that's always based on exquisite and carefully designed details. With the armchair, there are small shifts in proportions, surprising lines and brilliant functional solutions that create a natural elegance," says Tobias Strålman.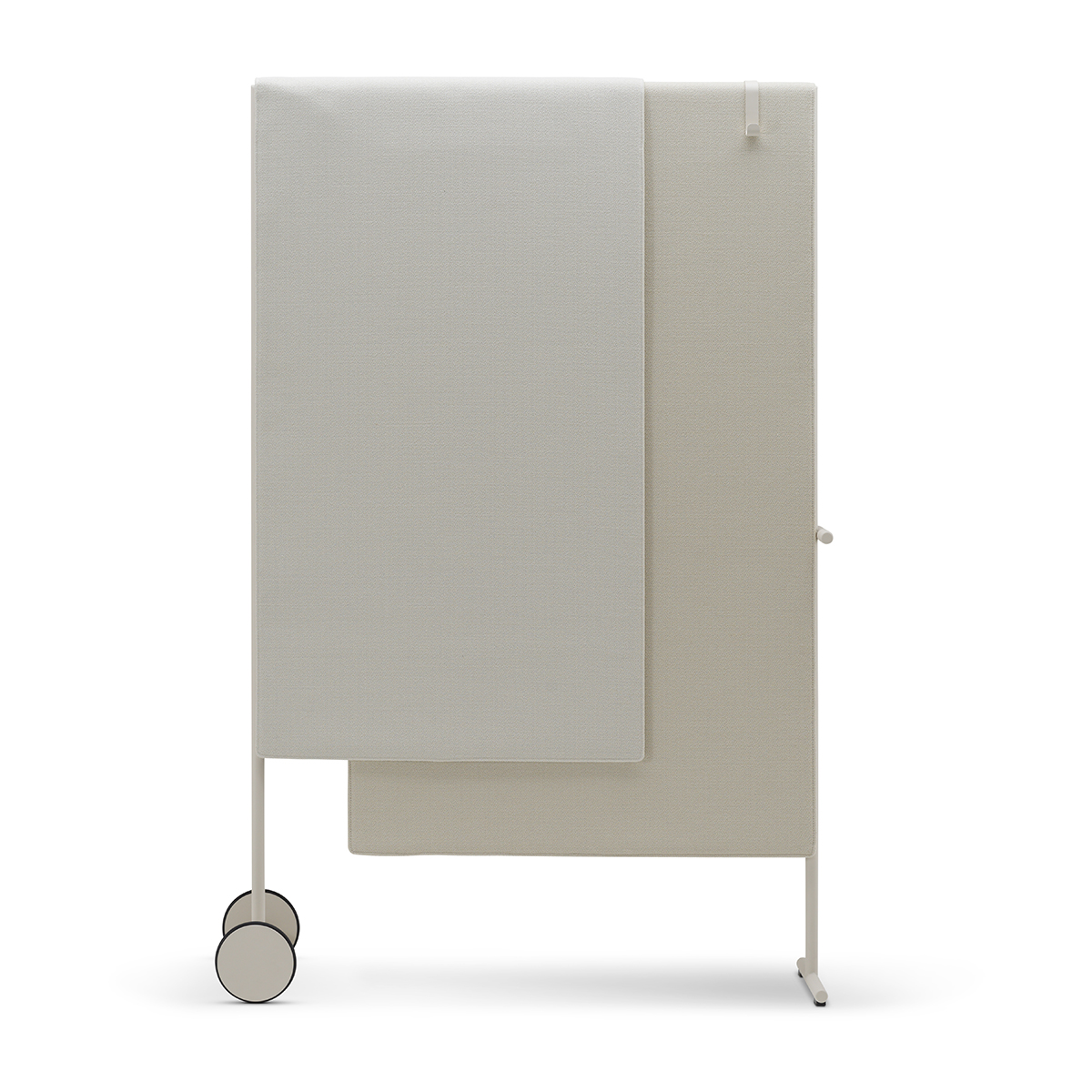 The sound absorber Thelma is named after Pauline Deltour's youngest daughter, a name that is said to mean 'divine protection'. "It has a stylized simplicity with fabrics that are wrapped around it and create a tailored and elegant expression. At the same time, I'm struck by the light-hearted playfulness that the sound absorber expresses; it feels self-conscious and urban, but at the same time relaxed and unforced," adds Strålman.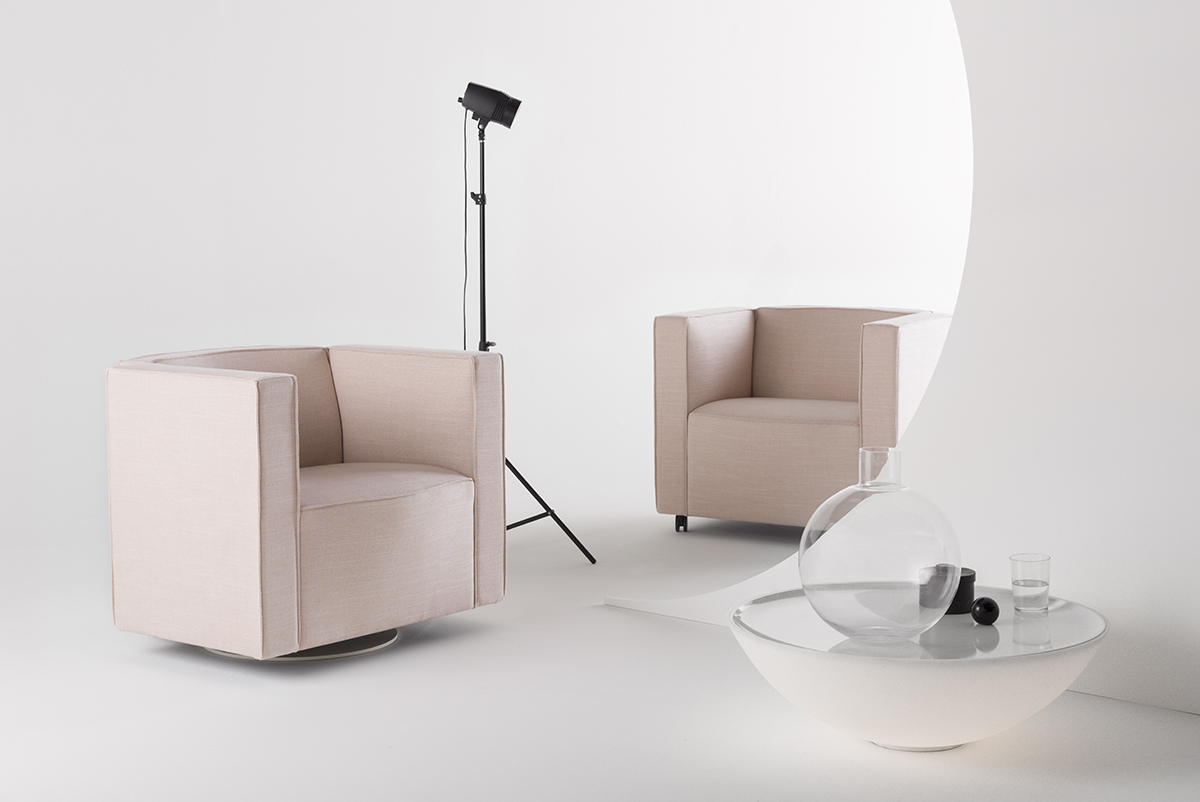 While working on the Pauline armchair and Thelma sound absorber, Pauline Deltour passed away tragically and unexpectedly. Tobias Strålman says he is grateful both for the fine collaboration with the designer, and that the work has been able to continue with support from Pauline Deltour's family, colleagues and friends. "Pauline was a warm and humble person who was inspiring to work with and easy to like. The finest tribute we can give is to complete the project with her unsurpassed sense of quality and pass it on to the world," he says.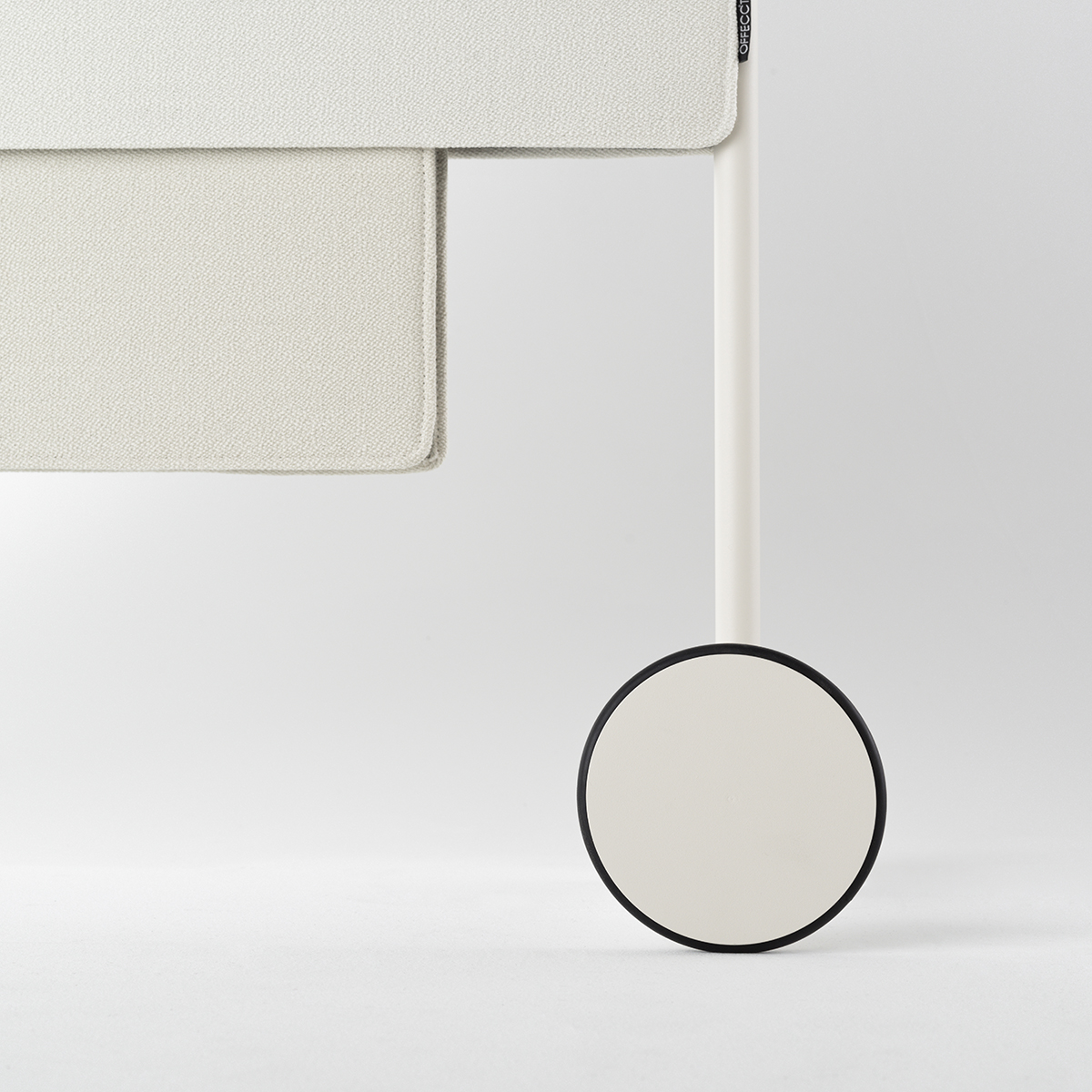 Facts Thelma
Acoustic room divider upholstered in textile. Frame and wheel in lacquered metal. Black
and white as standard. Flexicolor as an option on request.
Size: Wide 108 cm, Depth 36 cm, Heitht 173 cm.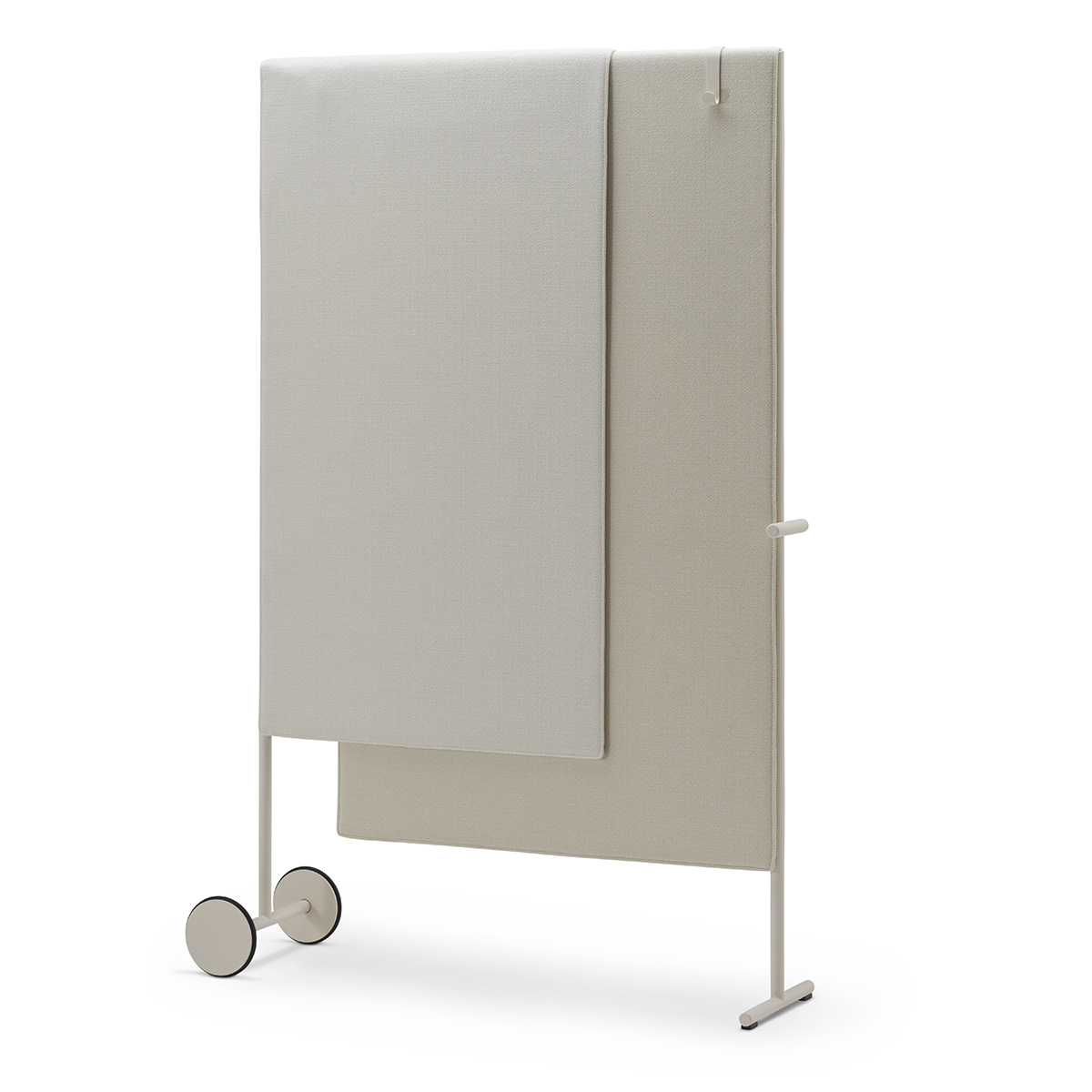 Facts Pauline
Frame in plywood and solid wood with cold foam. Upholstered in fabric.
Legs & tabletop in lacquered metal. Base: turntable, 4 legs or wheel as opotions.
Size: Wide 63 cm, Depth 76 cm, Heitht 70 cm.