Design by Kristofer Jonsson & Andreas Sture
Tailor bench, inspired by the history and proud industrial heritage of the Huskvarna iron foundry, is well suited to the circular economy thinking of the future. The Tailor series also includes tables in a wide choice of different sizes and finishes, all with leg mounts in the same design as those on Tailor bench. The bench is manufactured in oak, birch or ash, with standard stains on ash, or white glaze on oak and ash.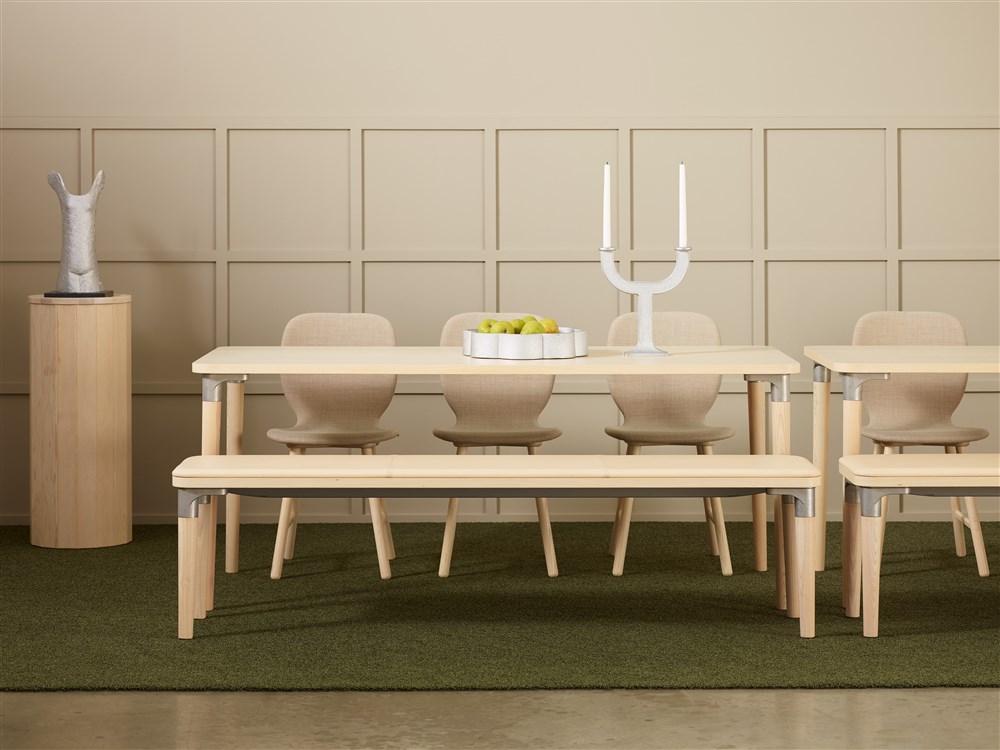 The leg mount is a sand-moulded casting in 100% recycled aluminium with a ball-burnished finish as standard. The leg mount is also available in our standard lacquer finishes. The cold-cured foam cushion is available with a leather or fabric cover. The legs have felt floor protectors. To be able to embrace the circular economy of the future, the cushion can simply be re-covered and the legs can be detached from the leg-mount.