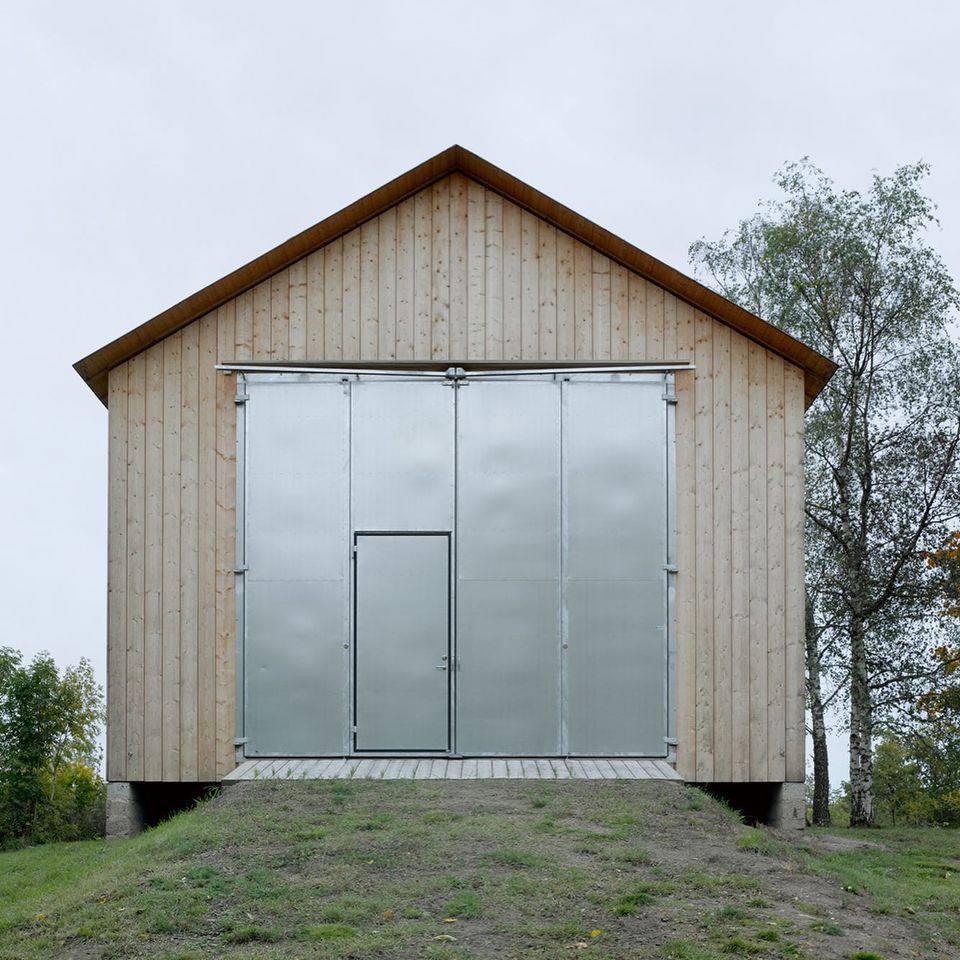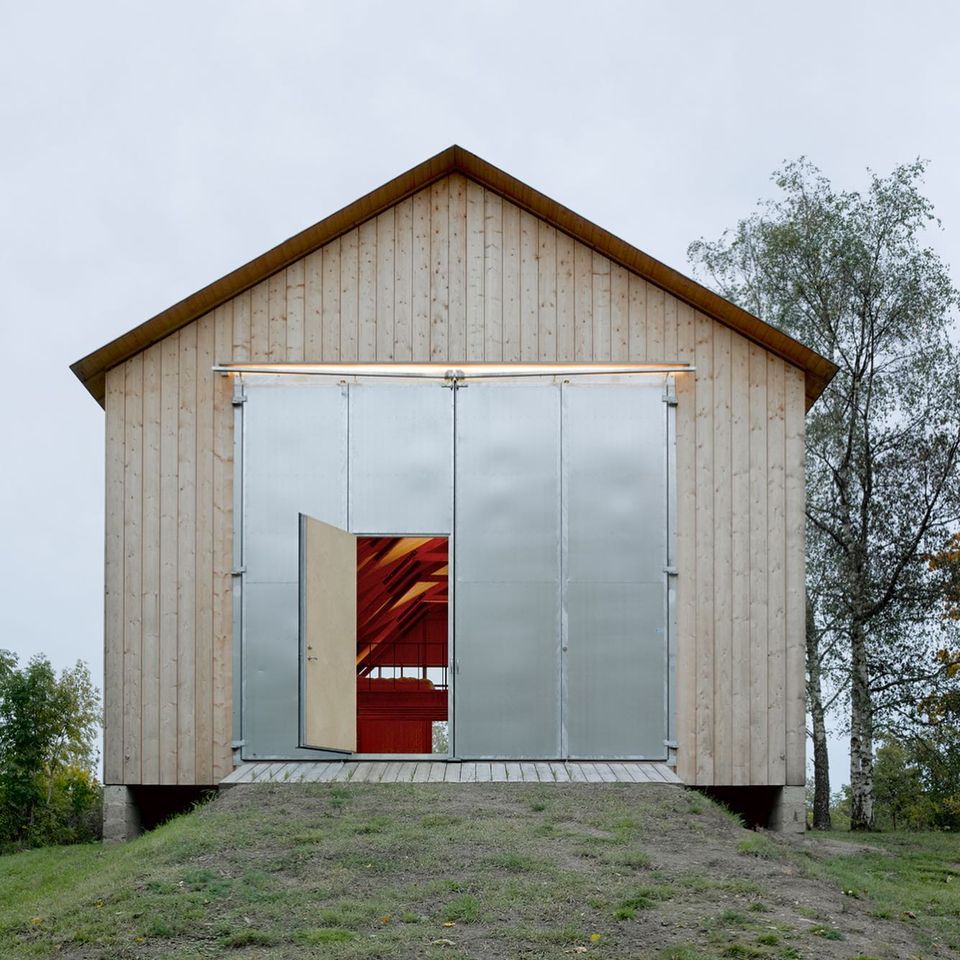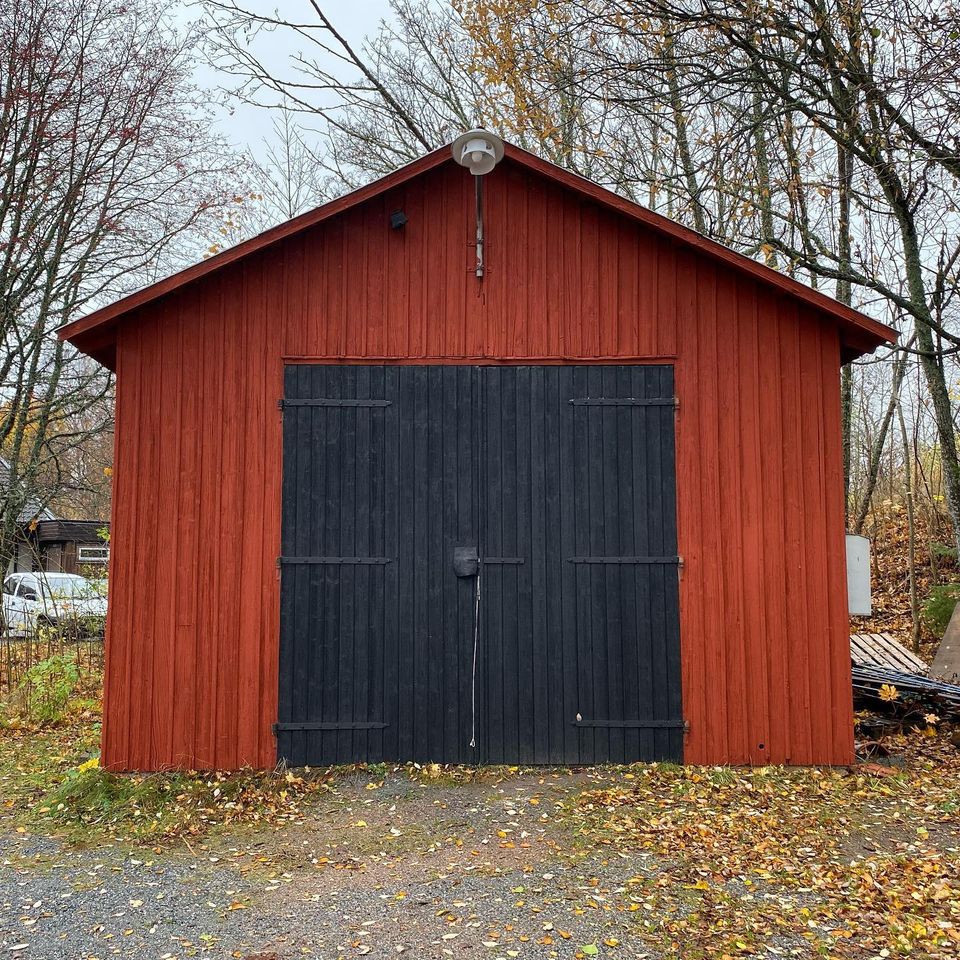 Jury's statement
This large studio building nestles comfortably in its heritage setting. The volume is split into just a few spatial components: the open studio, the mezzanine, the space below the mezzanine and a separate bathroom unit. The way they interact creates dynamism and intimacy. The large studio area has many qualities and serves multiple functions, offering a programmatic openness. Its large industrial door, which occupies almost all of the west gable wall, provides a fantastic opportunity to open the space up to the landscape outside, allowing for expansion of the studio's ideas and practices.
A high band of glazing under the eaves to the north, a generous window with built-in storage to the east and tall, vertical openings to the south create a dynamic play of light throughout the day. Working in wood is key to this project, with the material used everywhere, on every scale, from the structural frame to furniture. The combination of simplicity and complexity gives the spaces their natural character. The frame was erected using a simple, energy-efficient method: block and tackle.
The project has a strong and inspiring experimental nature.
Södersvik Arkitekturproduktion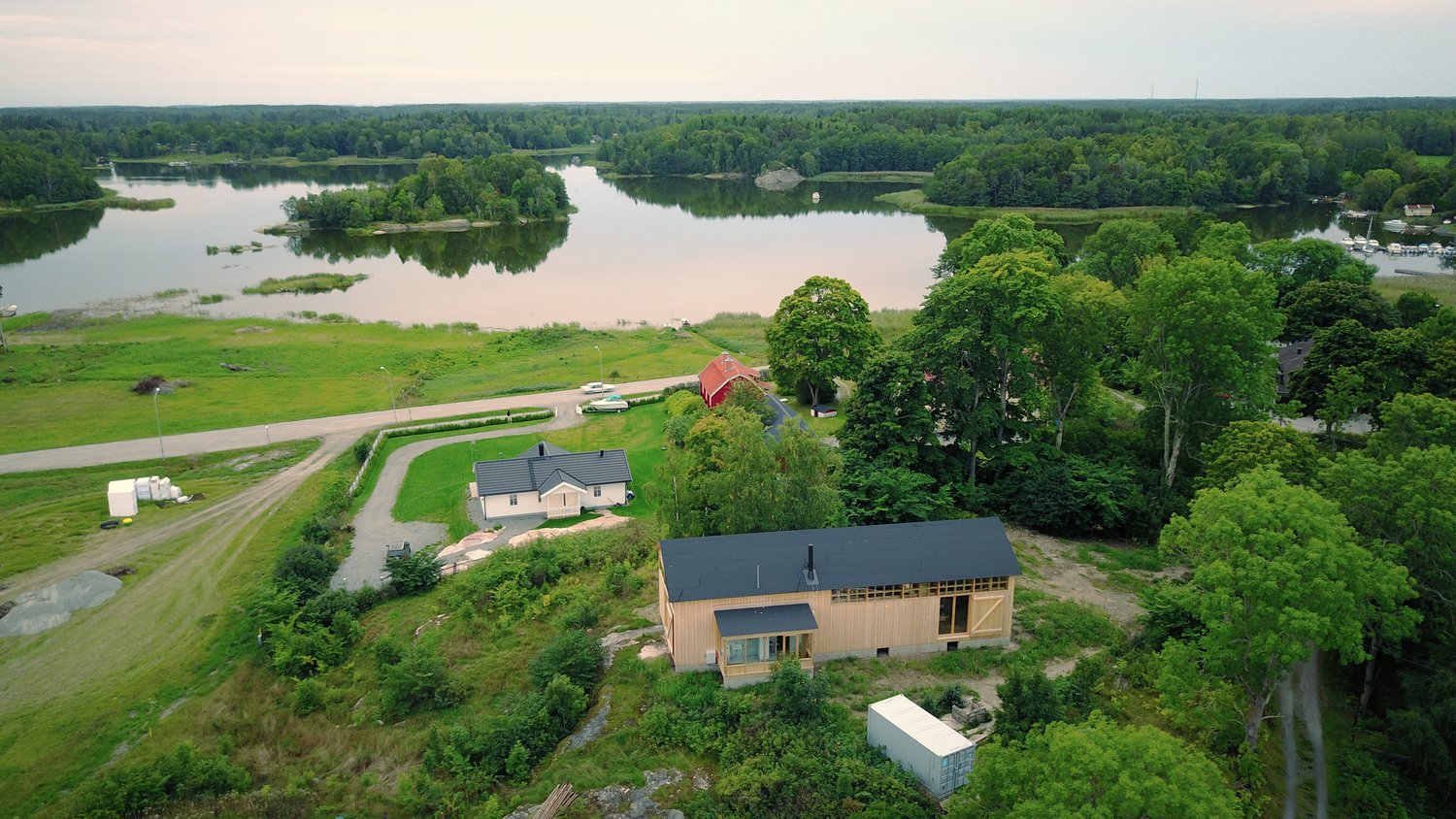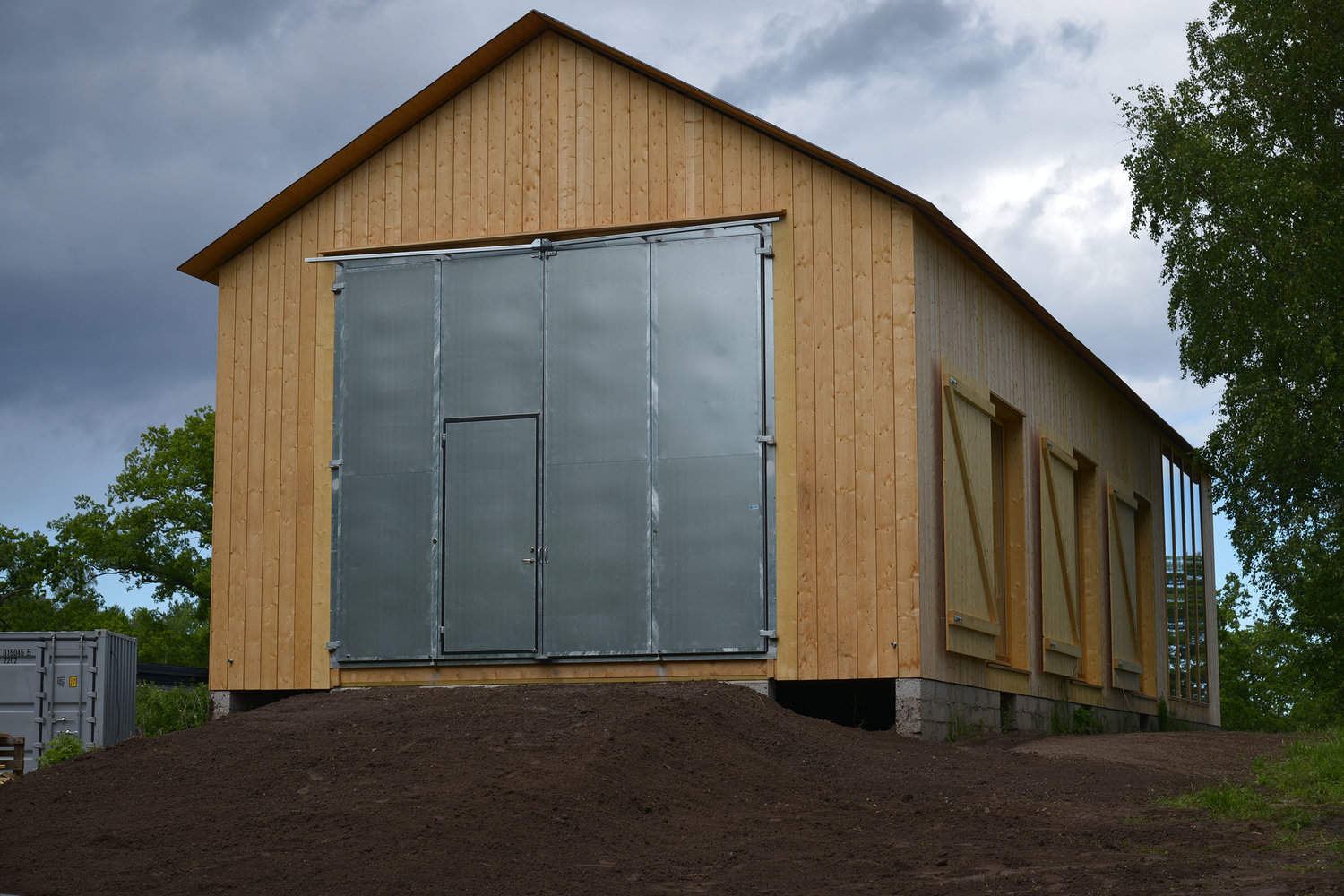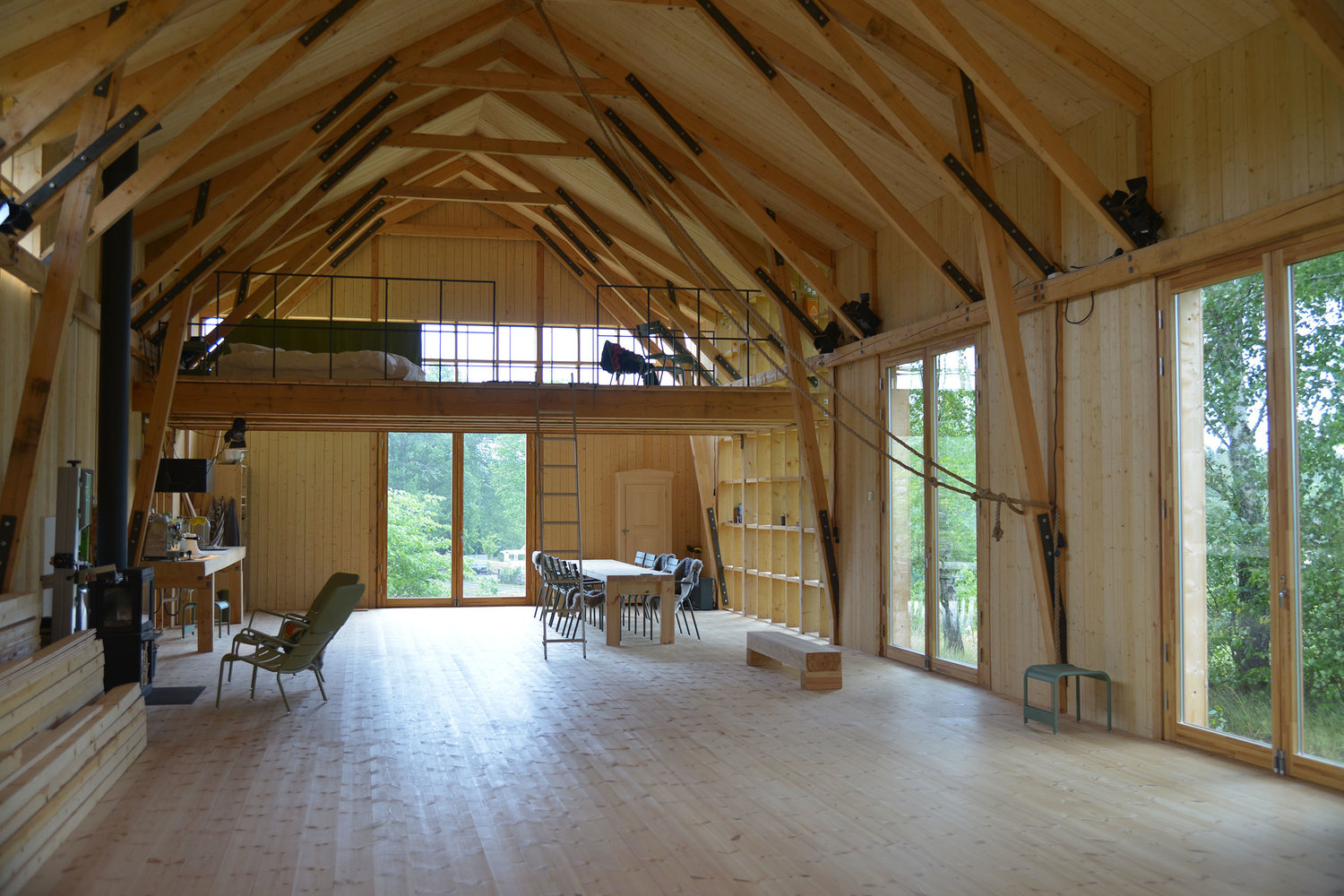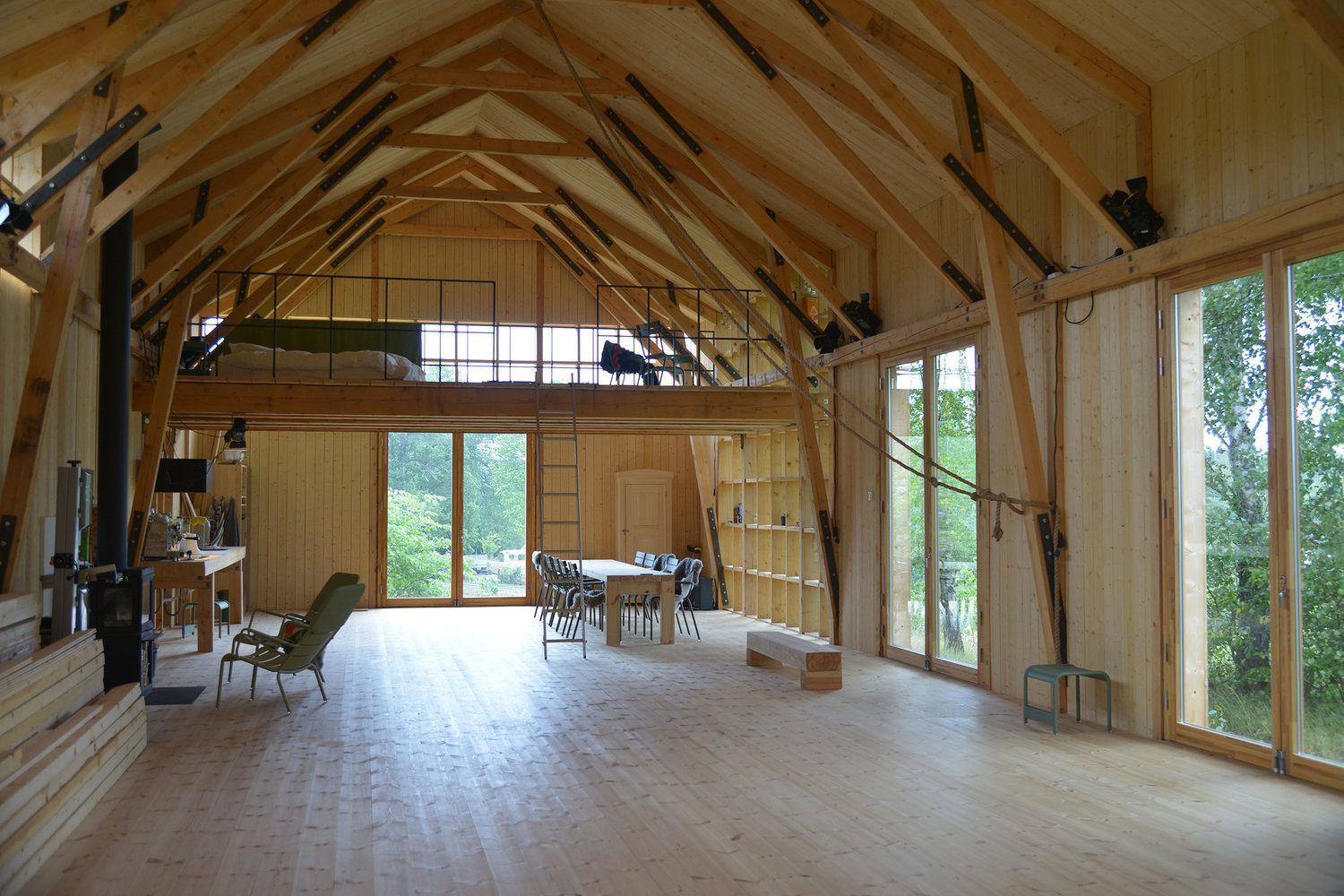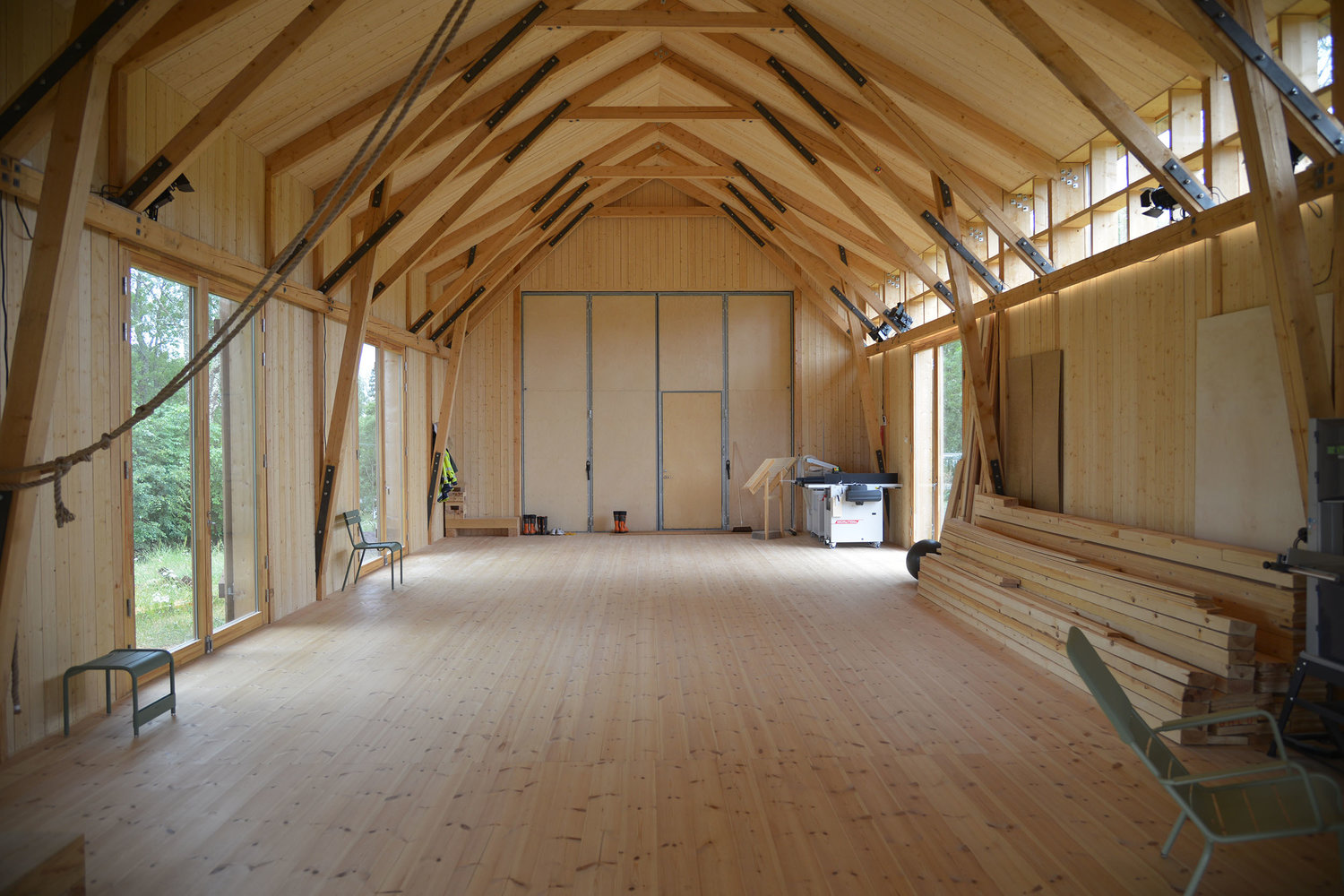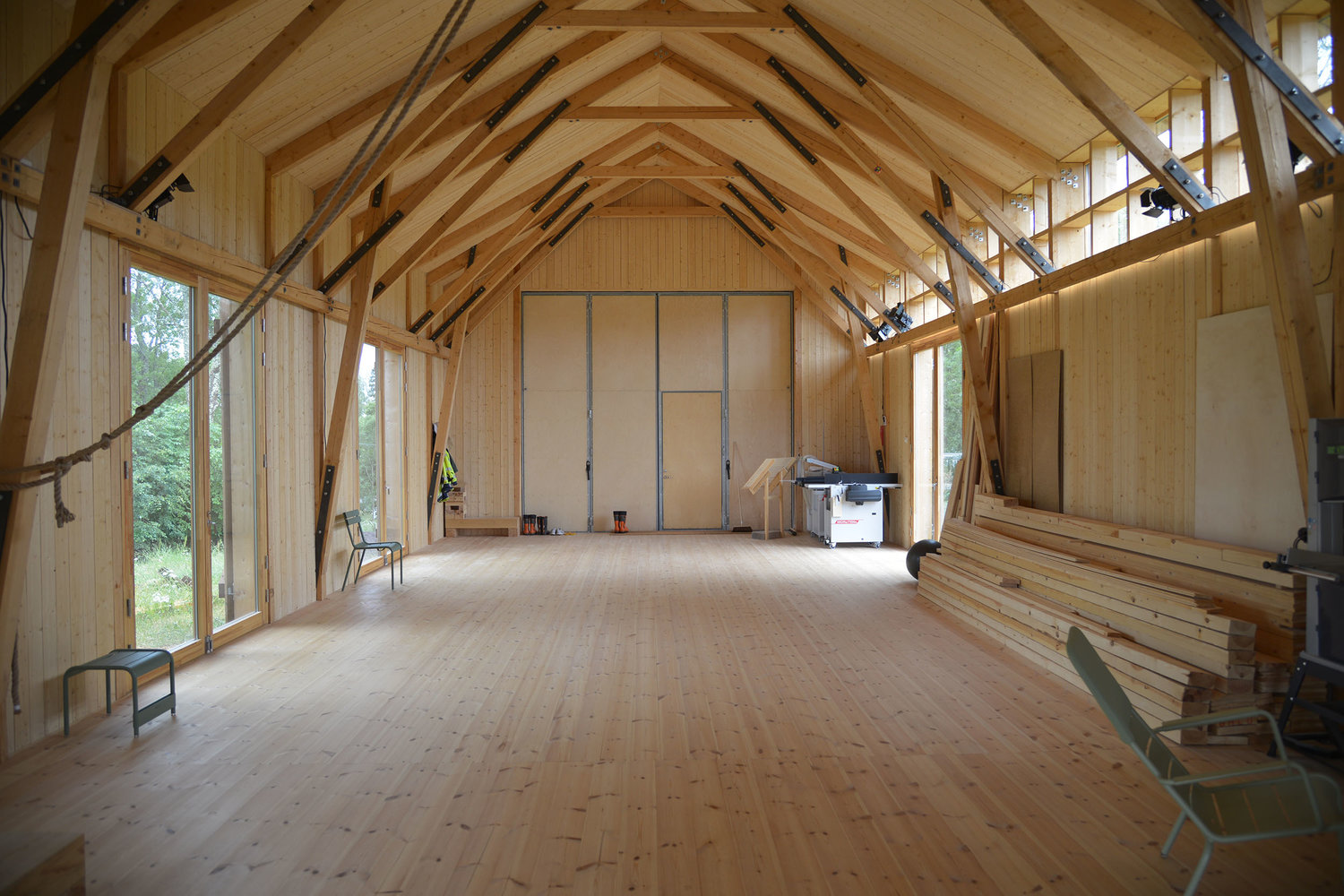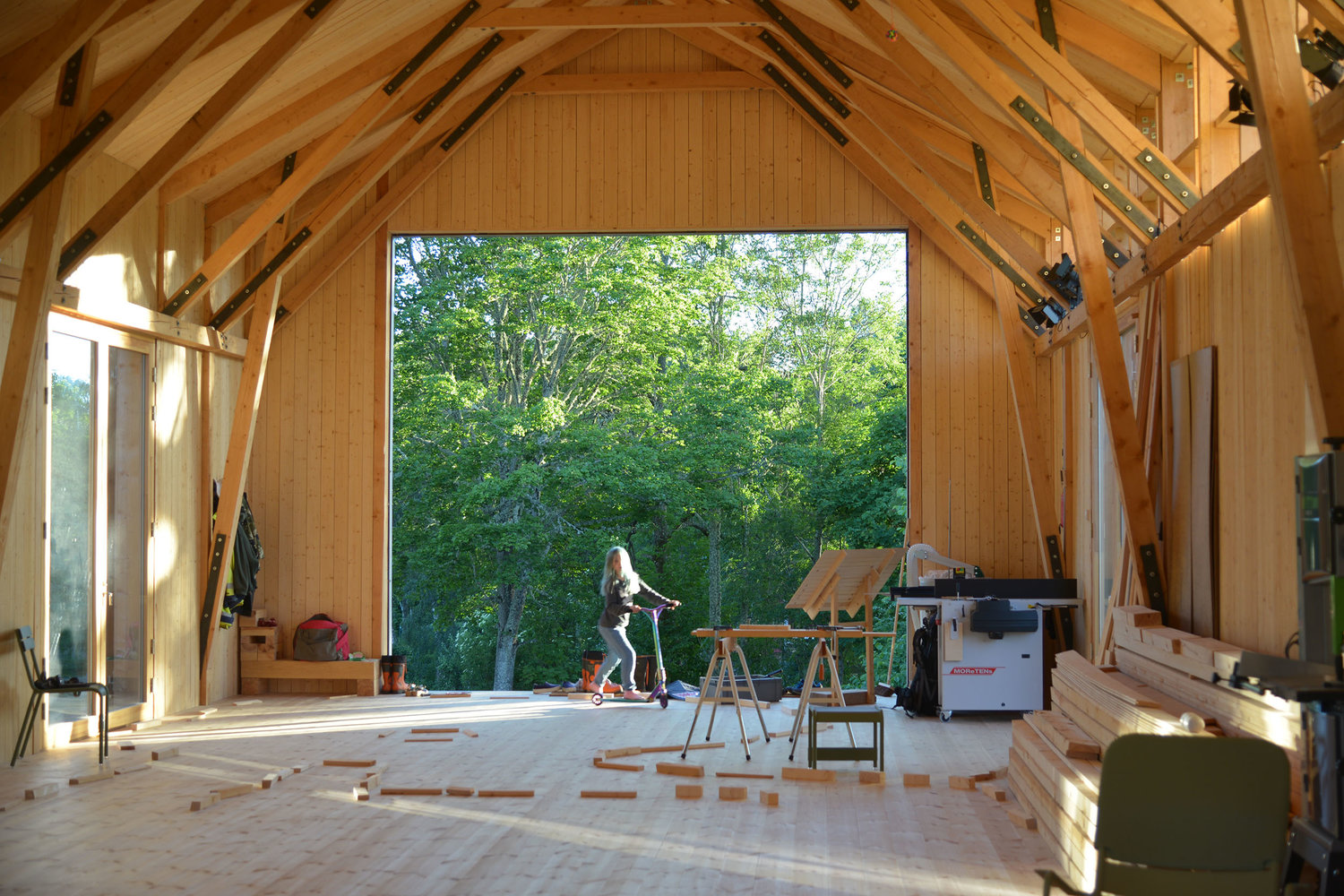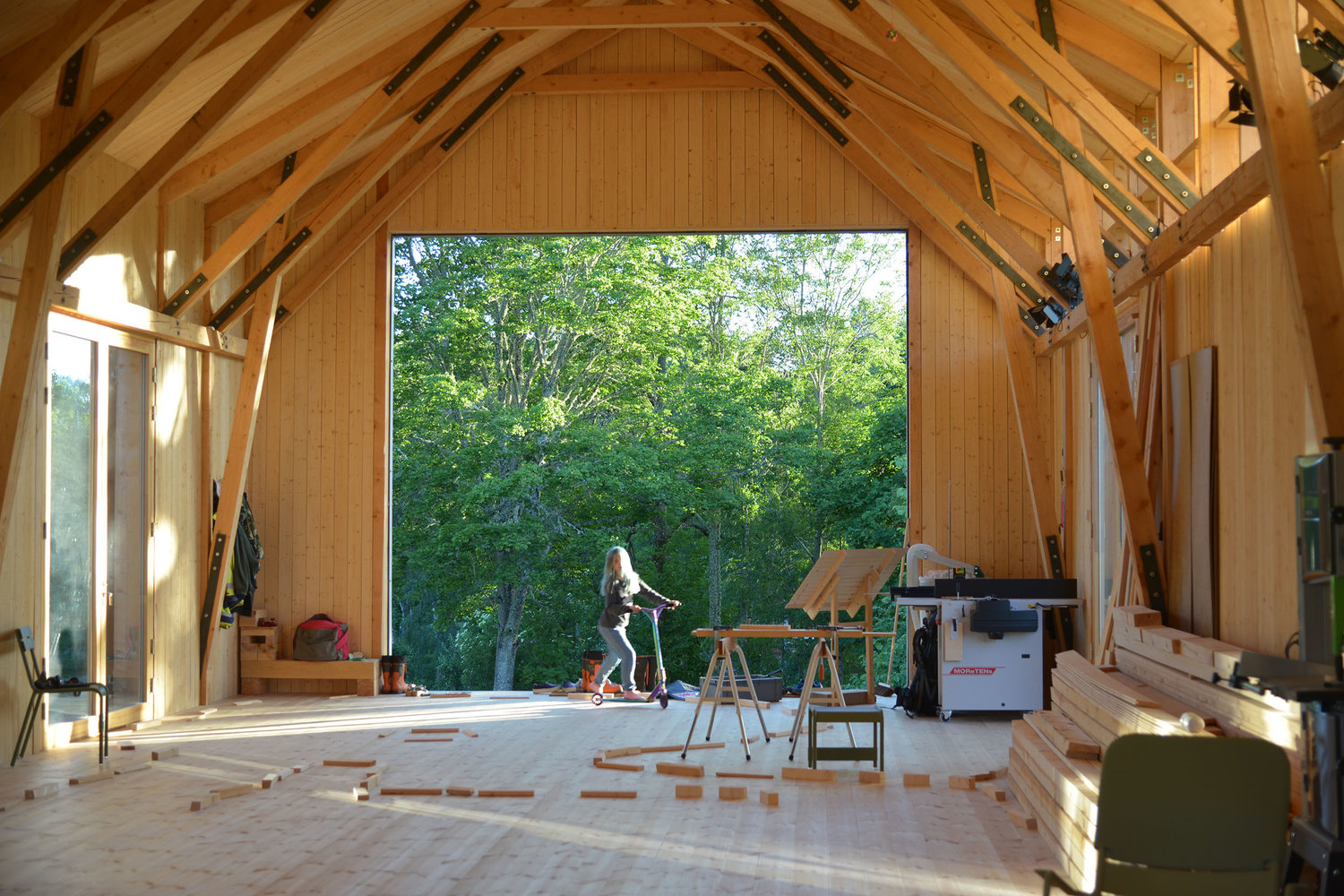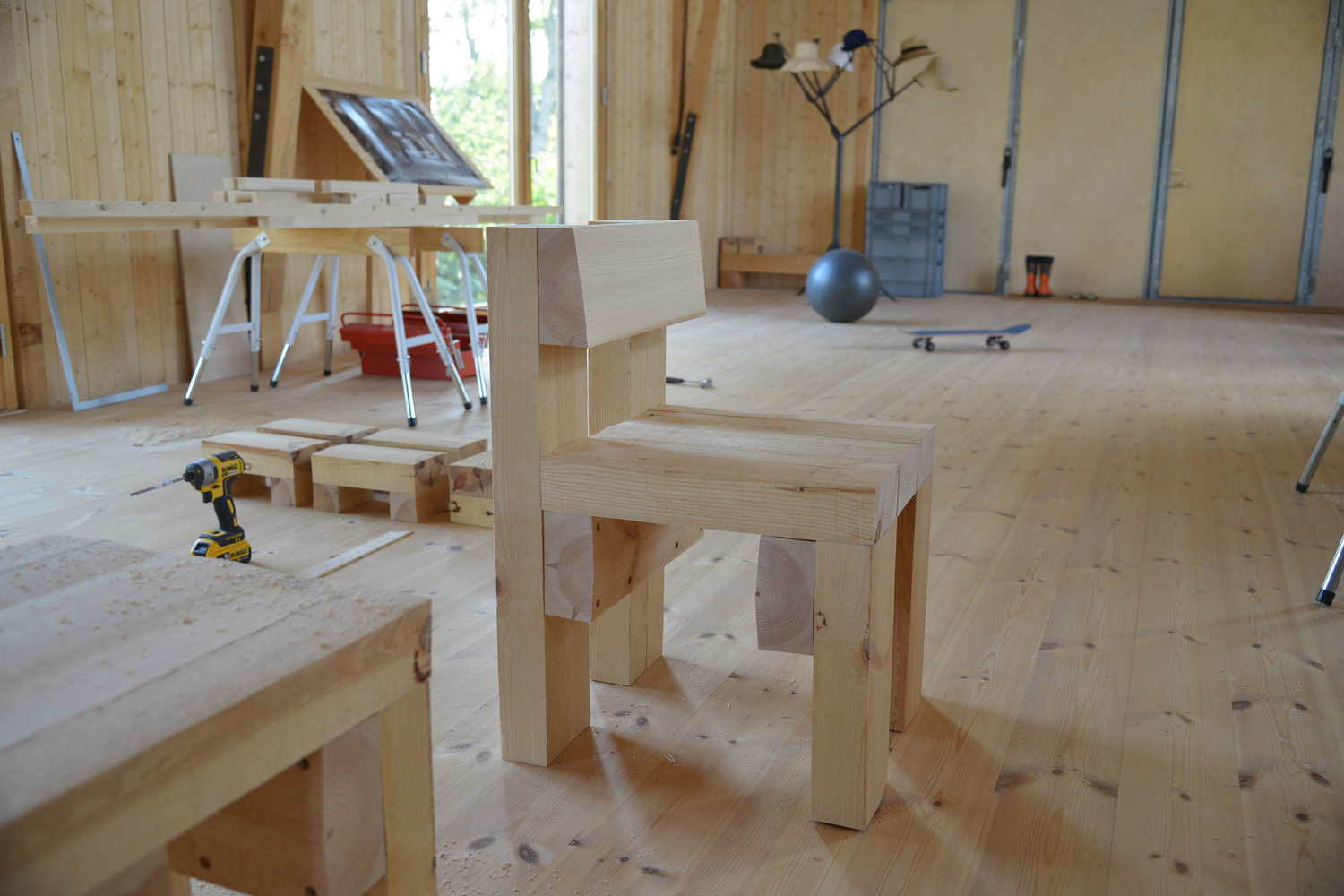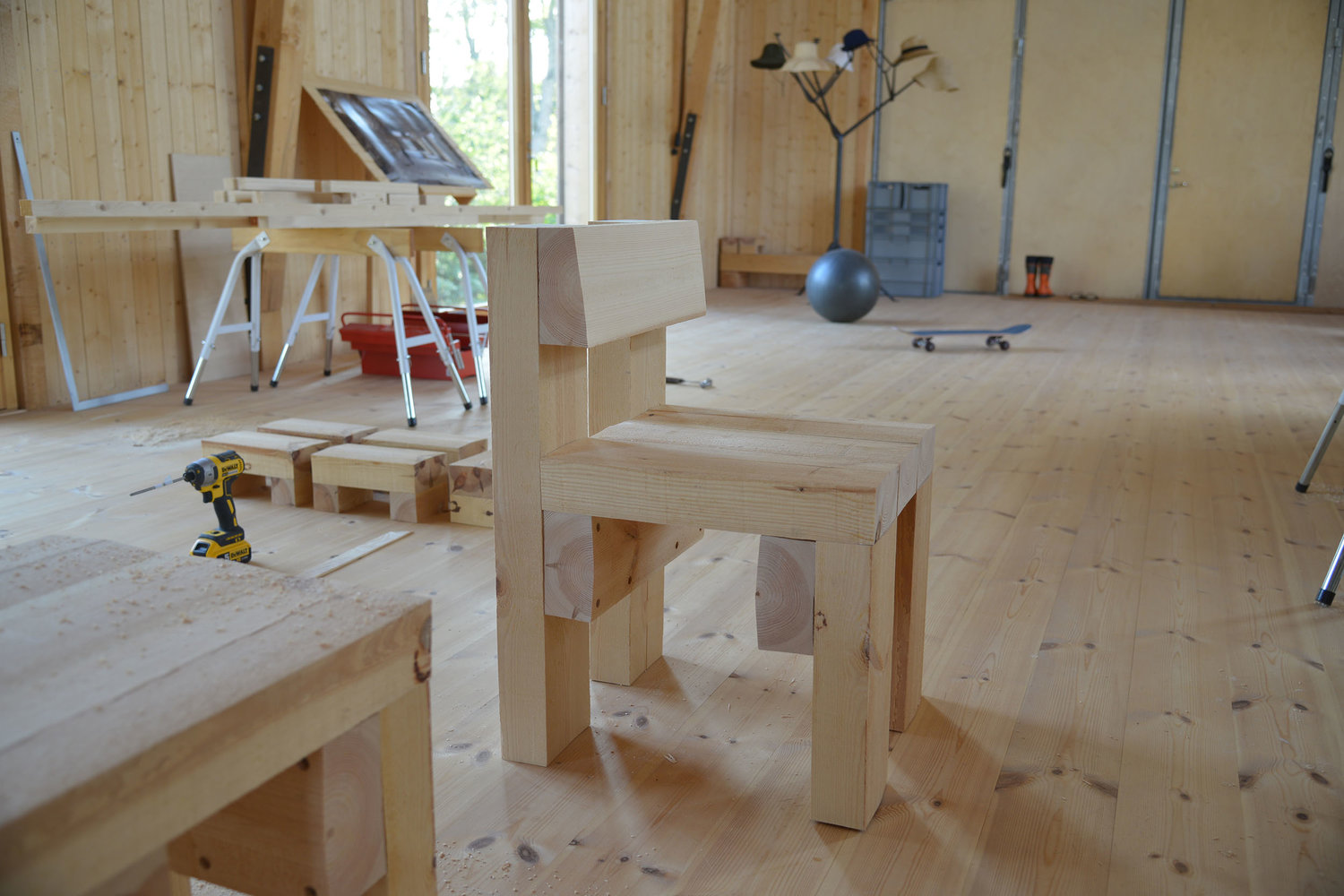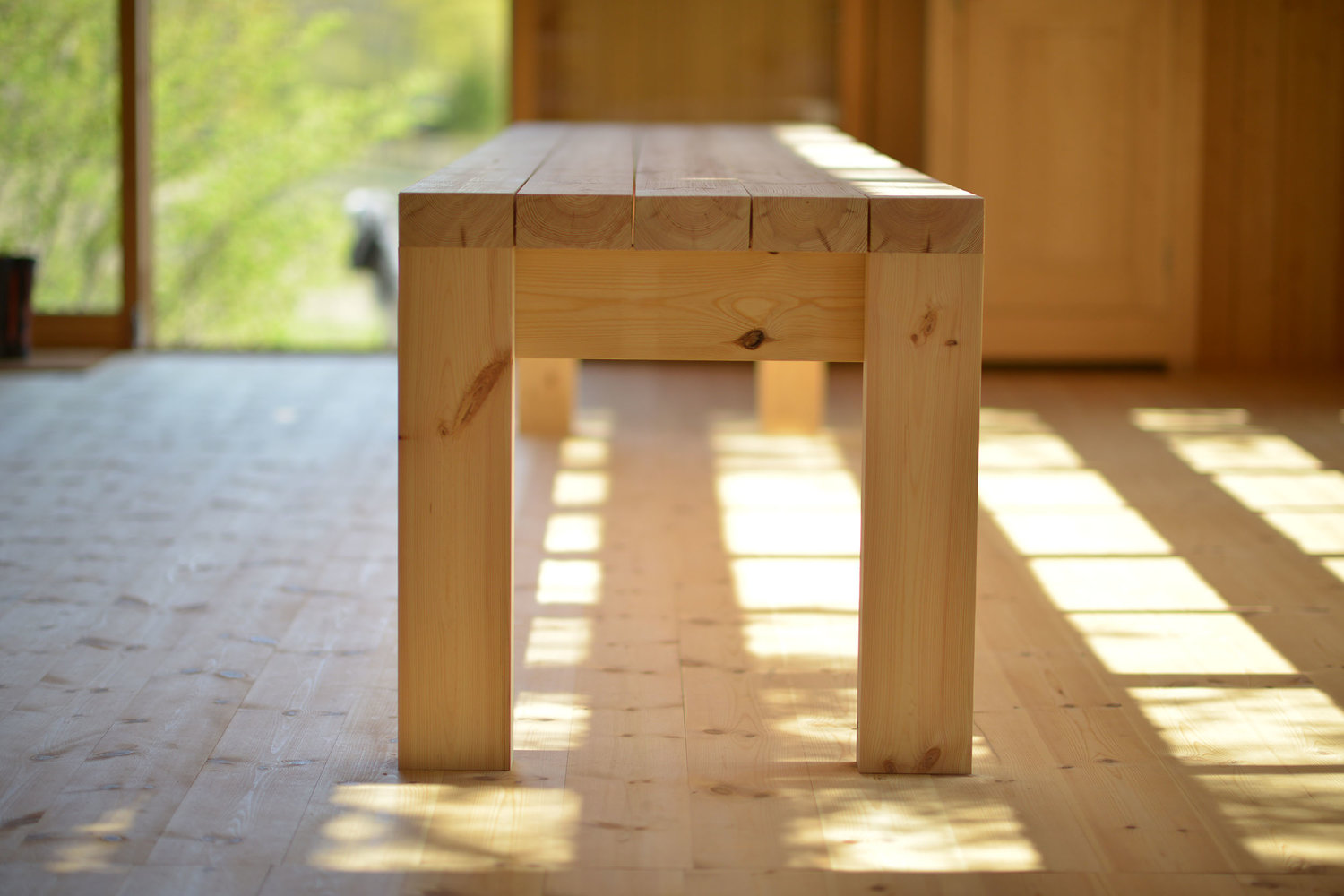 See more:
https://www.swedishwood.com/inspired_by_wood/swedish-wood-award/swedishwoodaward2020/atelje-i-sodersvik/