Shown at Strandvägen 5
08.02.2021 – 14.03.2021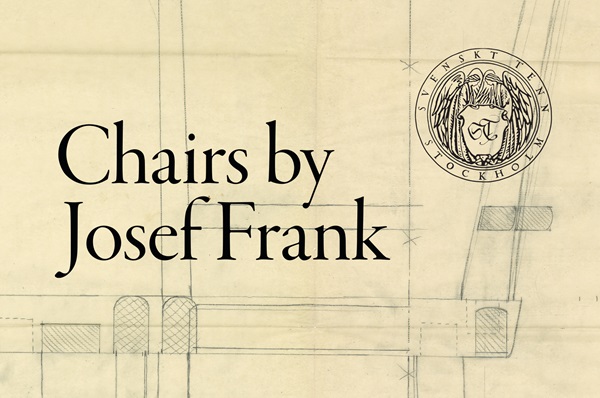 Josef Frank had his own philosophy regarding how to design a comfortable chair. It should not be the centre of attention, nor should it be regarded solely as a seat, but rather exist to serve a higher purpose. In the first exhibition of the year on Strandvägen 5, Svenskt Tenn highlights this everyday but noteworthy piece of furniture. The full breadth of Josef Frank's chair design is exhibited along with three new Josef Frank chairs, launched from the historical archive.
"Anyone who regards a chair as a piece of furniture just to sit on will always sit uncomfortably. You sit on a chair to do something else – to work or to eat at a table, and you leave the chair as fast as you can. A chair is comfortable for its purpose if you don't tire too fast, that is if the chair adapts to every position you want. I myself never sit on a chair that is designed for a single position. I want to be able to sit in different ways on different occasions and at different times of the day."
– Josef Frank