Multi-talented artist Piet Hein is one of Denmark's greatest natural treasures: a creative genius familiar to most, either by virtue of his ingenious 'grook' verse or from having dined while seated around one of his superellipse tables.
The unique superellipse shape is also the basis for the PIET HEIN chair, designed by Piet Hein for the table of the same name, but which was never previously put into production. Sibast Furniture is now remedying this. In close collaboration with Piet Hein's family, this Danish furniture maker is presenting the superelliptical chair for the very first time. The Piet Hein chair is launched with a black steel frame and now the collection is expanded with a chrome and full-upholstered version.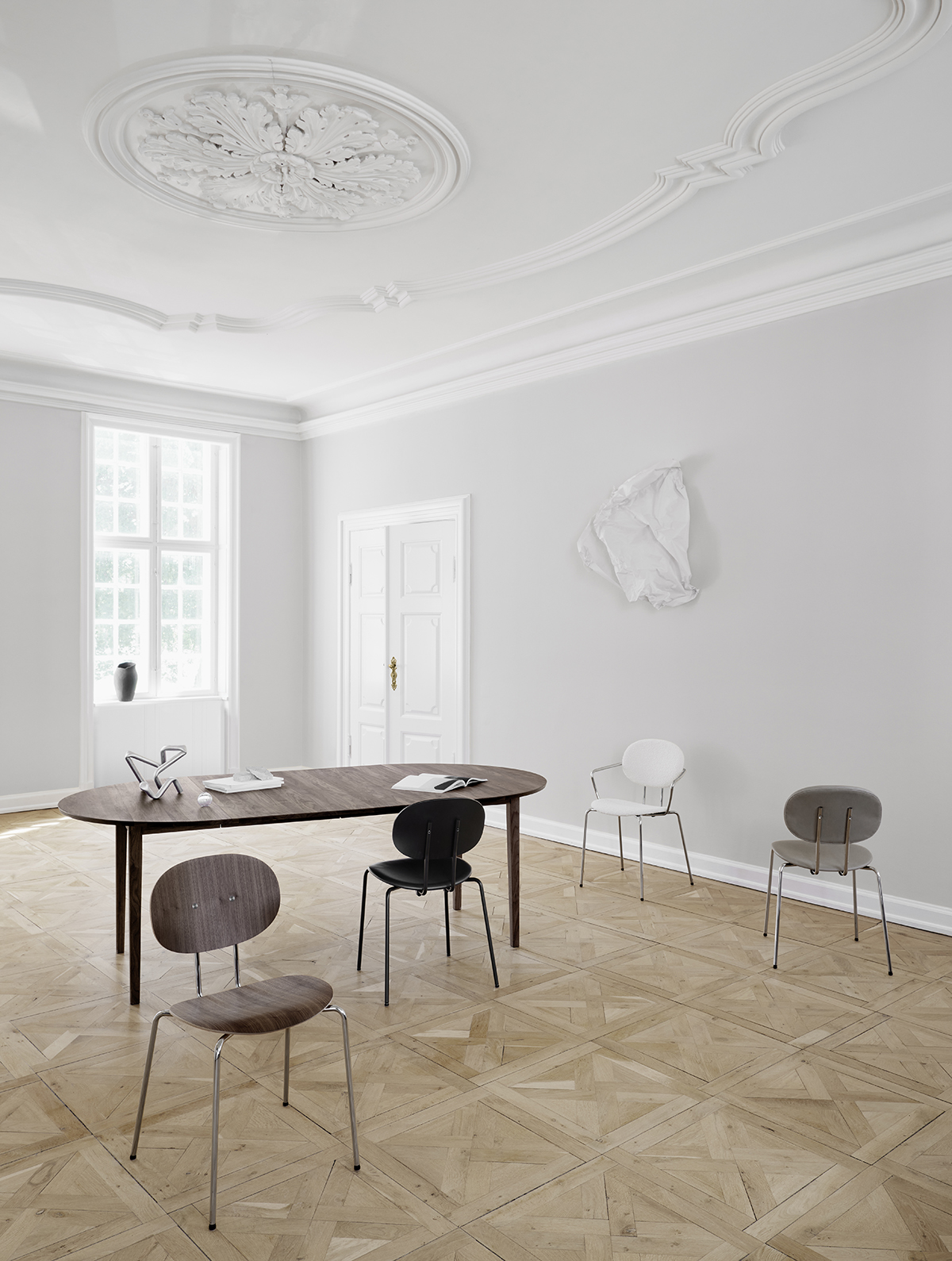 Sibast Furniture is adding yet another furniture designer to its portfolio. This time it is multi-talented artist Piet Hein who, during his career, designed a number of iconic pieces of furniture. Now his superelliptical chair (originally created for the iconic superelliptical table) has been brought out of the archives to be presented for the very first time in a chrome and full-upholstered version.
Many gems remain hidden in the comprehensive archive left behind by poet, inventor, mathematician, philosopher, and designer Piet Hein (1905-1996). One of them has ended up within the realm of Sibast Furniture, which is now proud to present the PIET HEIN chair. This light, graphically distinctive chair (never before put into production) is now joining Sibast Furniture's collection of modern classics
-The PIET HEIN chair has an eternal design. It unifies graphically stringent qualities with a soft, organic style and, in so doing, fits in perfectly with our collection, primarily comprising chairs designed by Helge Sibast. Piet Hein's superelliptical chair has a singular, unique style with great potential in open-plan kitchens and living rooms, canteens, and large assembly areas in need of lightweight, stackable chairs," explains Ditlev Sibast, CEO and co-owner of Sibast Furniture.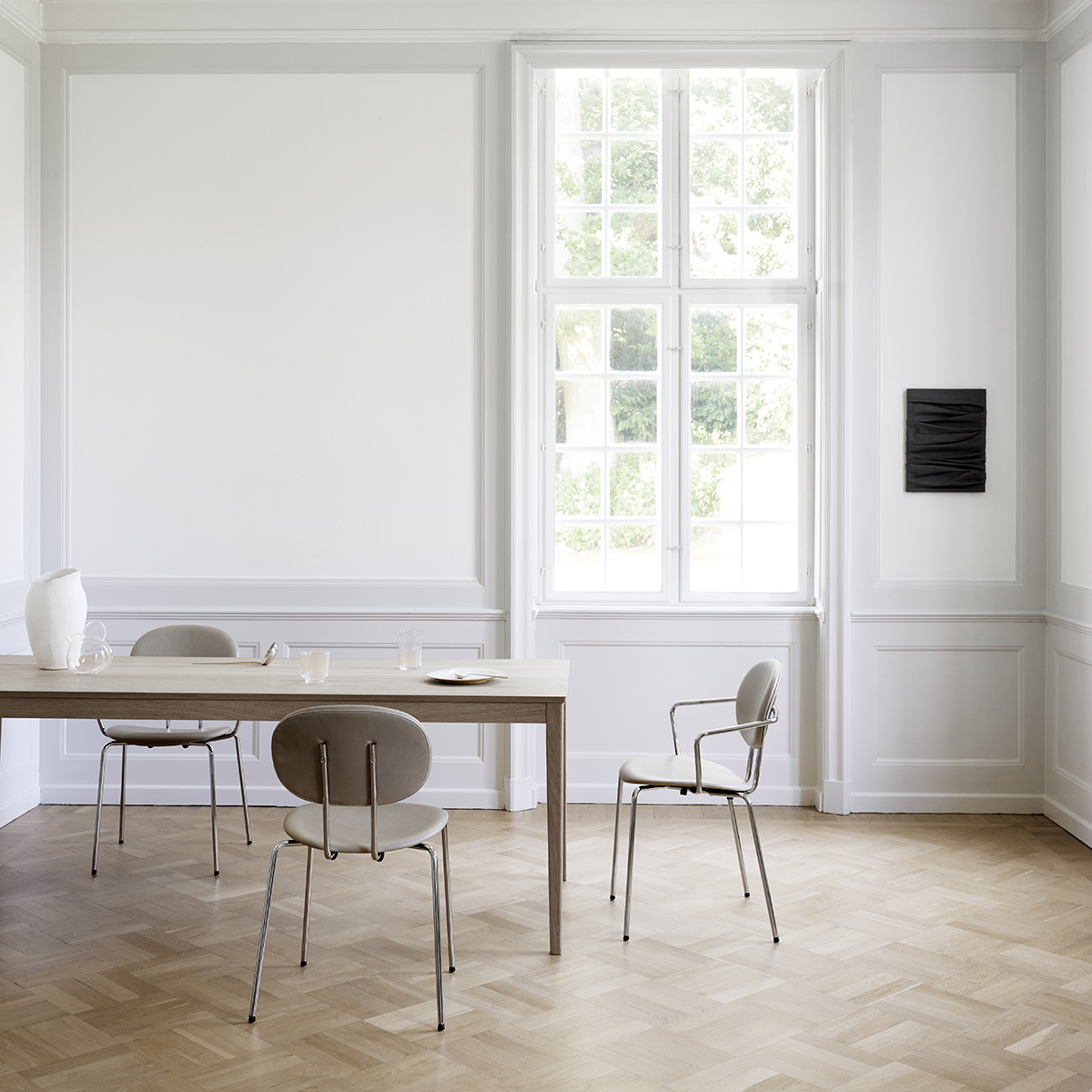 As was the case with the superellipse table, the PIET HEIN chair took almost a decade to develop, from the initial idea until the final piece of furniture was completed in 1968. Piet Hein, who was renowned for working on a wide variety of projects at the same time, developed the PIET HEIN chair on the basis of the superellipse, a shape that he originally developed for a combined city square and roundabout on Sergels Torg in Stockholm. Aided by mathematics, Piet Heinarrived at a harmonious geometric shape that he subsequently used in multiple contexts.
Piet Hein applied the superellipse in designing the seat and back of the PIET HEIN chair. The slender, dual-curved veneer shells create a visually balanced piece of furniture that provides great seating comfort and freedom of movement. The seat and back are mounted on a stackable steel frame. The two hindmost legs of the frame angle rearwards, giving the chair a receptive expression while optimizing its stability at the same time. A significant aspect of the chair's powerful graphic silhouette is attributable to the back's continuous steel tubes positioned quite close together – a design touch that infuses the PIET HEIN chair with dynamic elegance at the same time.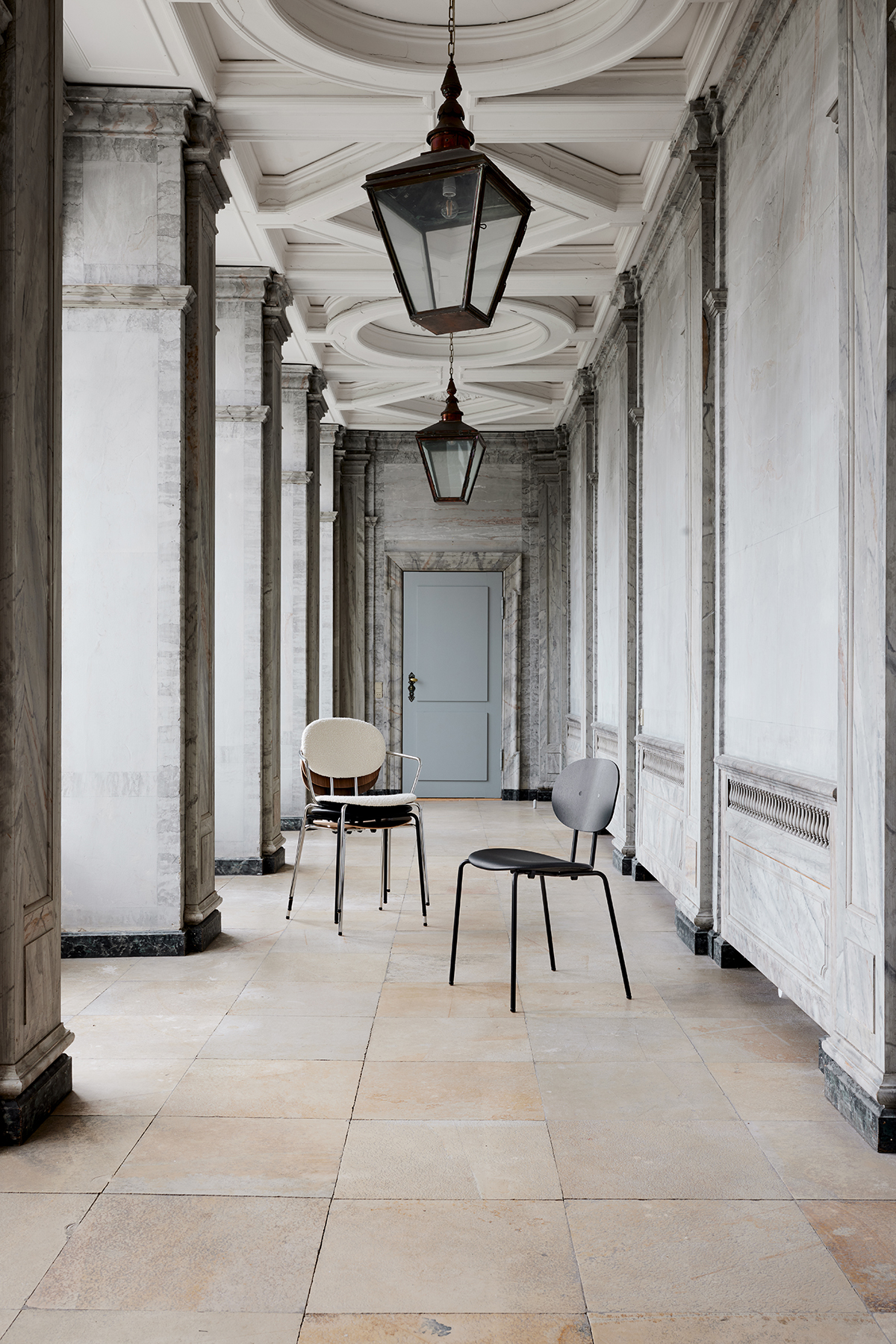 The superelliptical chair stands out as a fine example of Piet Hein's manner of envisaging form and function. His ability to cut to the bone, both in words and physical materials, is undeniable, which perhaps explains why the chair still looks refreshingly modern.
Nor does Hugo Piet Hein (Piet Hein's son), who manages his father's design heritage, have any explanation for why the chair was never before put in production.
– Only a single prototype of Piet Hein's superelliptical chair was ever made, and that's what we've used as the basis for the updated model, Hugo Piet Hein explains. He thinks the fate of the chair has something to do with the fact that Piet Hein was working on so many ideas and projects at the same time.
– My dad left behind a veritable treasure trove of texts, sketches, and prototypes, and it's always a joy to breathe new life into some of his hidden and forgotten designs, emphasizes Hugo Piet Hein, who has followed the process of re-creating the PIET HEIN chair with great interest and dedication.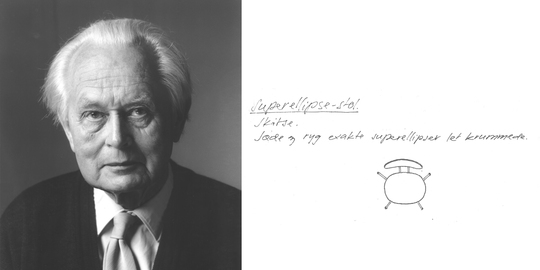 Sketch by Piet Hein: Superellipse-chair – sketch – seat and back exact superellipse slightly curved.