The renowned Swedish interior design magazine Sköna Hem has chosen easy chair & modular seating series Sunny as Furniture of the Year 2021, (Årets Möbel 2021).
To highlight and reward a product that stands out from the crowd, in both form and function, Swedish interior design magazine Sköna Hem has, since 1993, given out the award "Furniture of the Year".
2021 year´s edition of the award goes to Sunny, easy chair & modular seating. The Sunny easy chair and modular seating solution is an exciting new collaboration between iconic Swedish designer, and longstanding Lammhults designer, Gunilla Allard and the multidisciplinary design studio, Note.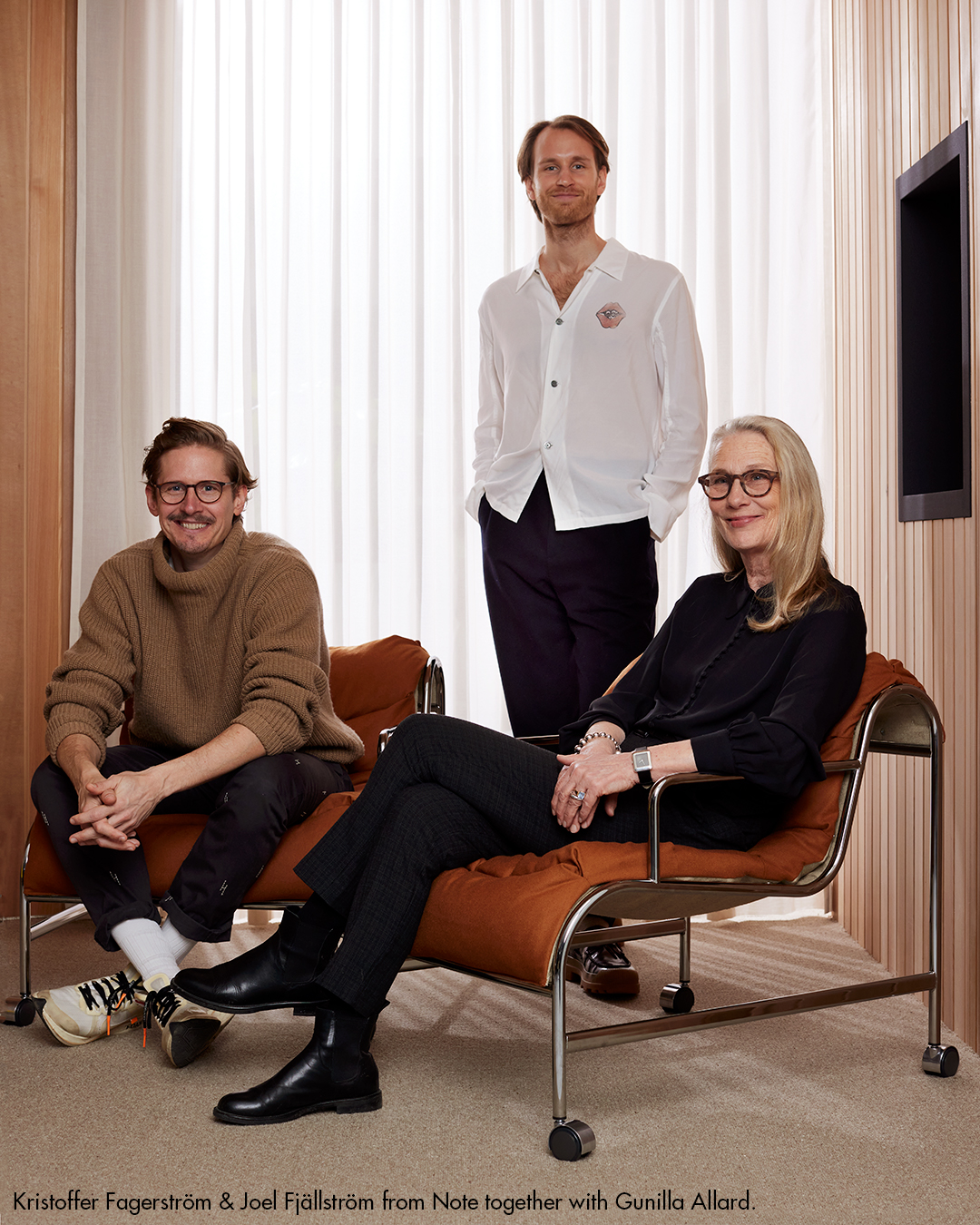 Gunilla Allard and Note Design Studio first collaborated on a competition project for new furniture designs for Skogskyrkogården – The Woodland Cemetery in Stockholm, and also a Unesco World Heritage site. After Allard previously only worked as a distinct solo designer, the designers enjoyed the creative energy from their collaboration. The Sunny collection for Lammhults is the second project created together.
Sunny is a comfortable easy chair and a modular seating solution, both full of personality. Created out of bent steel tubes and supporting fabric, Sunny has a light airy construction, alongside generously padded cushions that give an inviting, plush appearance and relaxing comfort.
When developing Sunny the designers looked to minimize the use of resources, without sacrificing comfort . The designers comment: "The task was to make soft, lounge seating – a little lower, a little softer, a little more relaxed, a little cooler, a little dreamier and a cross-border between public and private." When designing Sunny, Allard and Note Design Studio took inspiration from the Eames House in California – in particular the scale of the house, the details, the materials used and the form and architecture of this period, which they felt also shared the same design ethos and aesthetics as the Lammhults brand. The fun, eclectic collection of items displayed in the Eames House also contributed to the inspiration – a mix of large and small, light and dense.
The jury´s motivation reads:
"Comfort is more relevant than ever when such a large part of our everyday life is spent at home. Sunny easy chair has a wide, generous seat where the open seating position also helps to make the furniture extra comfortable to sit in, regardless of body type. With a linkable frame, it is possible to combine several easy chairs into a cohesive piece of furniture in a subtle, stylish way. Simple and ingenious when veteran Gunilla Allard explores new paths together with Note design studio."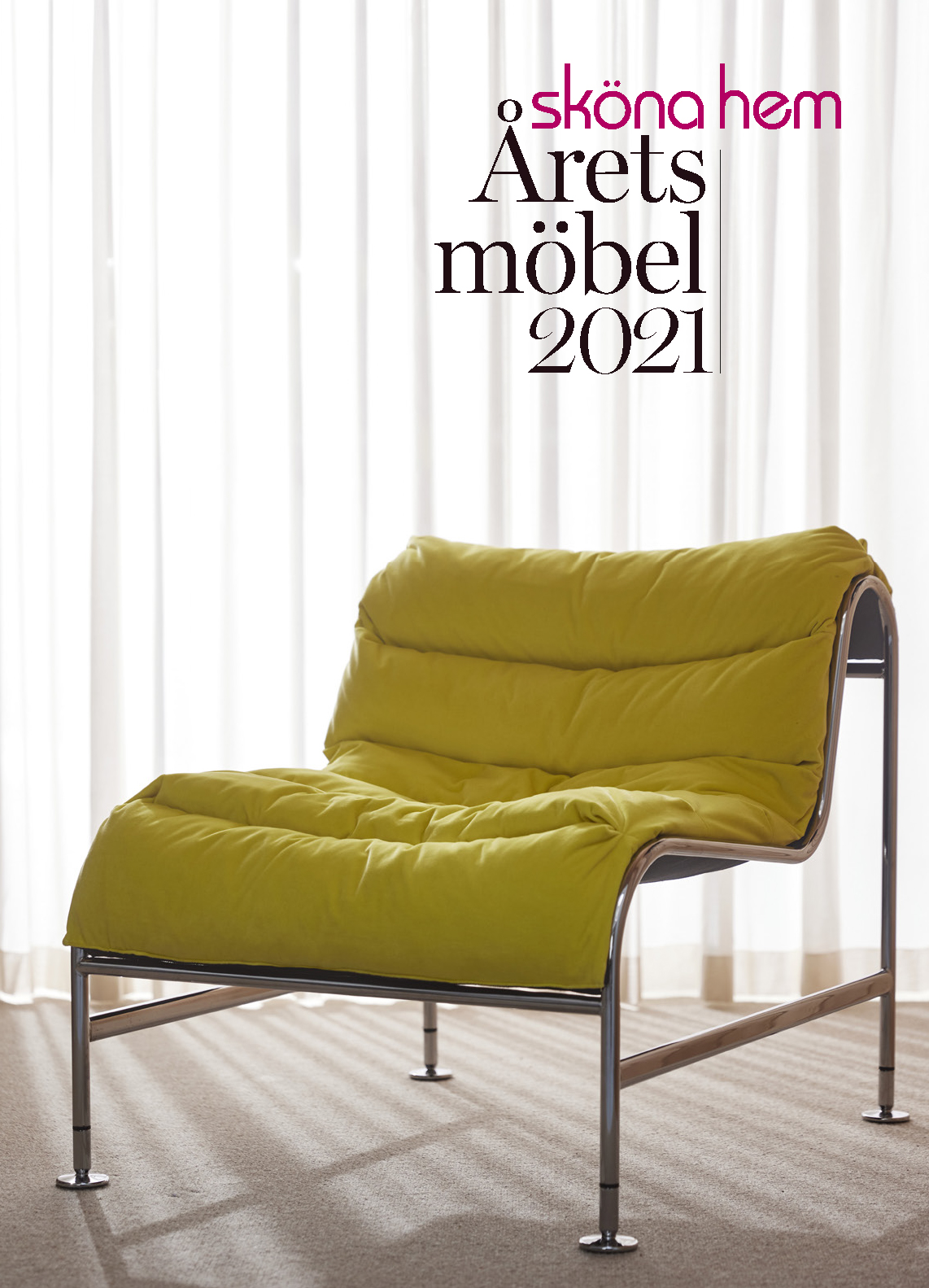 The frame comes in powder coated or chromium plated finish. The cushion can be upholstered in almost any fabric but designed to ideally be in one uniform colour. The back and underside of the seat shell is made of black canvas or natural linen and supports the cushion. The cushion is filled with 75% cut residual polyether pieces and 25% RDS certified down feathers. As with many other Lammhults products the choice of finish on the frame and choice of fabric/leather on Sunny can either result in a monochrome more sophisticated look or in a cheerful, 'sunny' and colourful piece of furniture.
The name Sunny, say the designers, wants to remind us northerners of our eternal longing for sun. "A word loaded with joy, optimism and hope."
Designed for social spaces – hotel lobbies, offices, flagship stores, in relaxed/informal meeting and working places, and of course also for the home – Sunny can be freestanding or linked using a unique U-shaped foot to create straight or curved seating areas. The freestanding model is also available on casters. The linkable U-foot, cast in zinc, is an identity-creating detail with a distinctive shape that meets Lammhults' quest for innovative design solutions, in a contemporary and exciting aesthetic.
Like many other Lammhults products, Sunny is resource-efficient and uses minimal material. The designers have worked with bent steel tubes and a detailed upholstery, both of which are typical of Lammhults´ identity and craftsmanship. The designers also looked to minimise the use of resources with creating Sunny, without sacrificing comfort – another key component of Lammhults' ethos – using resource efficient, separate and replaceable parts.
"The collaboration with Note has been full of energy and so inspiring", says Gunilla Allard. Kristoffer Fagerström from Note agrees. "We are so happy to contribute with our DNA together with Gunilla to such an iconic brand as Lammhults."
"Sunny being announced "Furniture of the Year", of course, feels fantastic! To get that kind of acknowledgment for a work that you already feel proud of is a great feeling", Kristoffer continues. We are humbly grateful for it. This encourages further work together, Gunilla concludes.
Read article from Sköna Hem (in Swedish only)



Lammhults Möbel AB, Box 26, SE-360 30 Lammhult
Phone: +46 472 26 95 00, Fax +46 472 26 05 70
e-mail: info@lammhults.s