Summit Modules
Every so often a new piece of furniture is created, adhering to principles of classic space-defining, yet delivering something bold and unconfined. Norwegian designers at Snøhetta have achieved just that, introducing Summit—a multi-level, modular, seat—as a response to Danish design brand +Halle's second Annual Briefing on the theme of sharing.
"When prototyping and testing Summit with our architect colleagues, the forms worked intuitively. We deliberately avoided any rules, emphasising creativity and the immediate play that occurred, proved a good dose of natural immersion."
Marius Myking, Director of Product Design at Snøhetta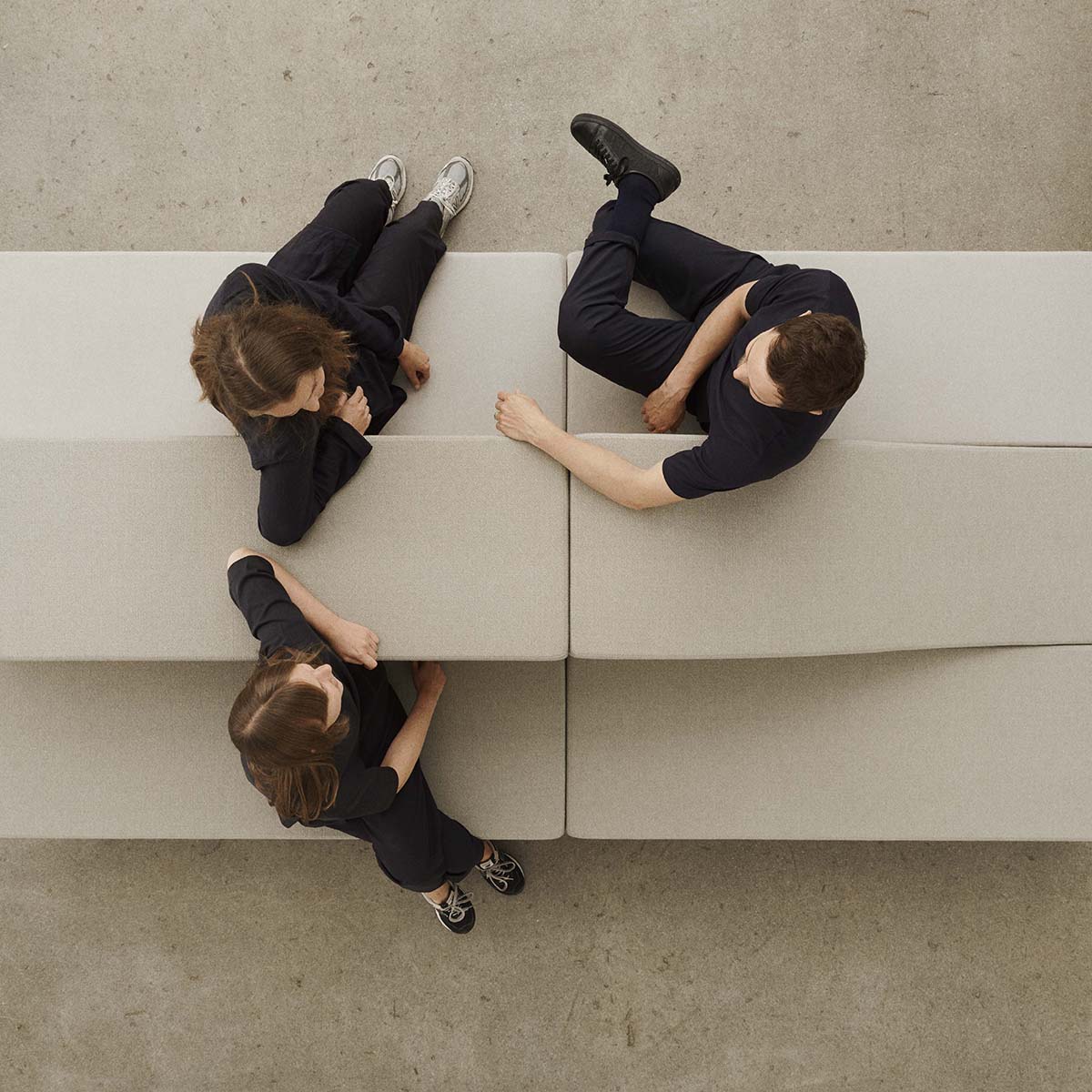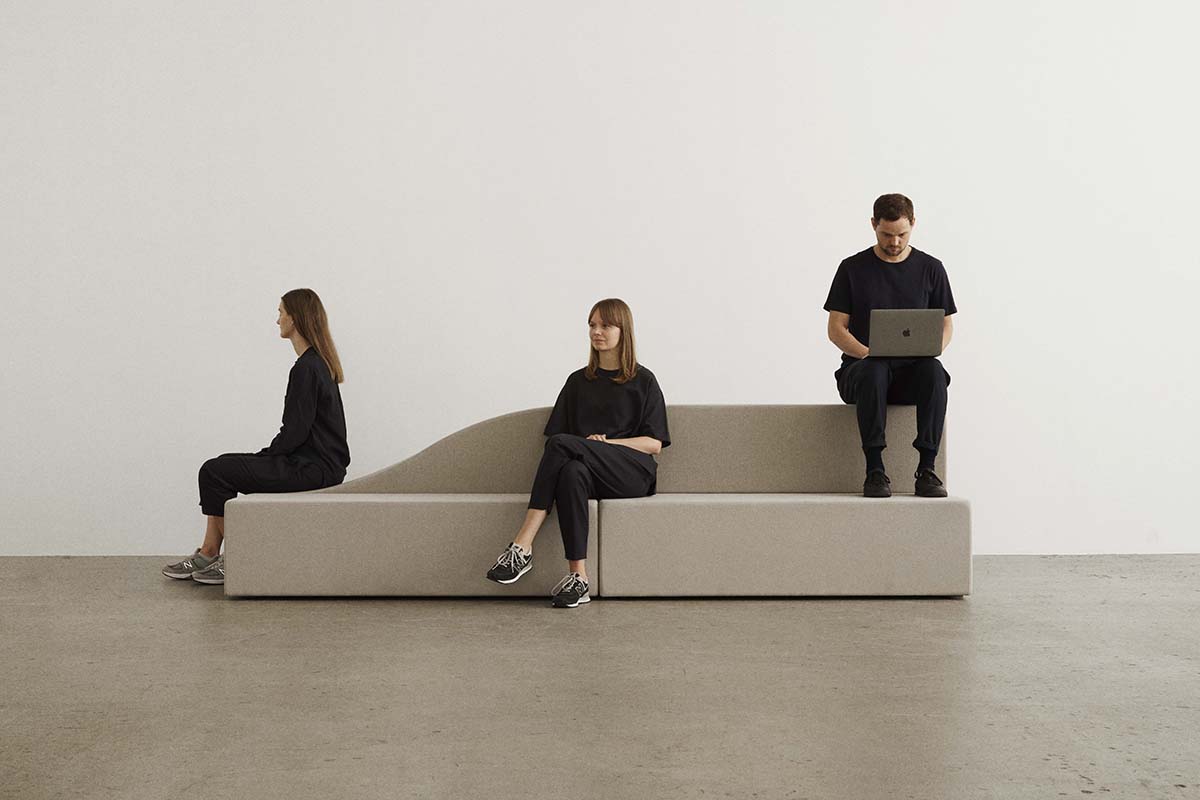 Up to interpretation
'Summit is an investigation into how a cushioned hillside, with its gentle elevation, can create intimate sharing spaces for people to work, learn and unwind. And while we found the idea of natural escalation thrilling, we saw the opportunity in combining the inherent behaviours of social amphitheatres, open Spanish steps, and playful slopes,' says Marius Myking, Director of Product Design at Snøhetta and he continues. 'We landed on the simple notion of a multitude of levels, an indoor mountain range, providing intimacy without having to create an enclosure.'
Summit is humble, prioritising a warm, soft surface, natural shapes and intuitive playfulness without embellishment. During the Annual Briefing, a behavioural-led design forum held in Copenhagen, Stockholm, and Oslo during 2019, Snøhetta curiously explored the concept of an architectural tool, for open, and less-prescribed sharing. The main purpose: providing a set of shapes that can serve the right dynamic based on the need of each situation, whether it be a lecture, a meeting or a momentary break. 'For us, it's important, that people can make it their own,' says Myking.
A mountainous landscape, Summit draws you in, with complete upholstery, beautiful stitching, and soft cushioning, it is a retreat from conventional furnishings. With five modules: curved, waved and straight, in three sizes: small, medium, and large, the modulations are endless. 'When prototyping and testing Summit with our architect colleagues, the forms worked intuitively. We deliberately avoided any rules, emphasising creativity and the immediate play that occurred, proved a good dose of natural immersion.'