This spring, we've collaborated with the Danish designer, Mette Degn, to develop an adaptable shelving system that's sure to enhance any room with storage possibilities that are smart and stylish.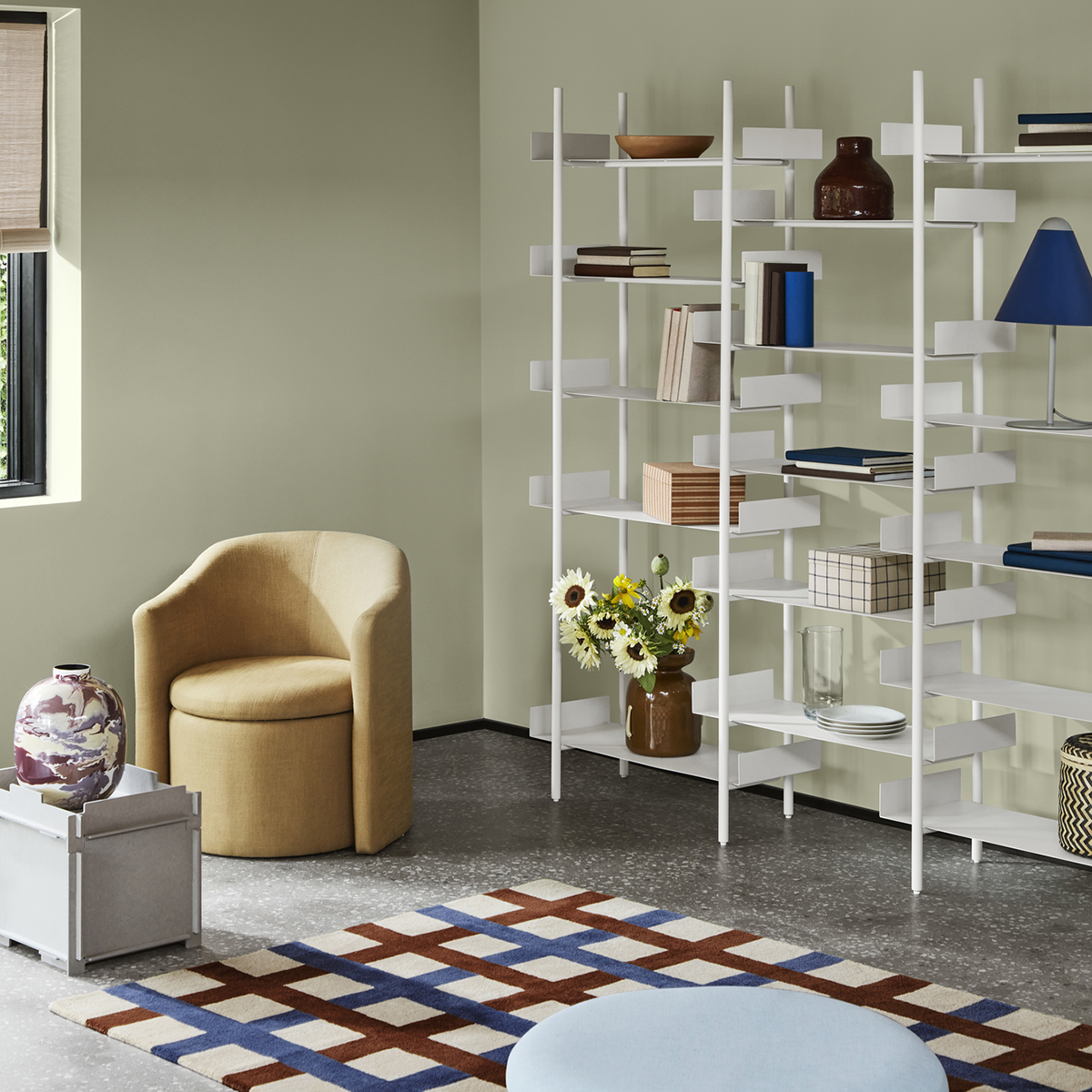 We know that different spaces require a different design. For example, in a child's room, toys and teddy bears need to stay within reach of little hands. In contrast, living room shelving must comfortably showcase treasured heirlooms like favourite vases and candlesticks. Kitchen storage must blend such ingredients as wine glasses, dried herbs and kitchen utensils to create a recipe for warm family dinners and cosy conversation.
Broste Copenhagen's newly launched Nobuko shelving system lets you design exactly the storage you need for your living space and makes it easy to organize your belongings, no matter how disordered they might be.
The series includes shelves and legs in four different lengths, so you can customise both the height and number of shelves you need, depending on what the space demands.
Designed in collaboration with designer Mette Degn, the Nobuko series is based on an ambition to create a flexible storage unit that is sturdy yet streamlined. Inspired by bamboo's natural flexibility, the legs of the Nobuko bookcase are staggered to ensure stability, and the shelves are crafted to be compatible with any of the Nobuko legs. The simple design gives Nobuko a light and airy aesthetic, capable of elegantly supporting your curated vase collection or an extensive collection of hard-covered novels.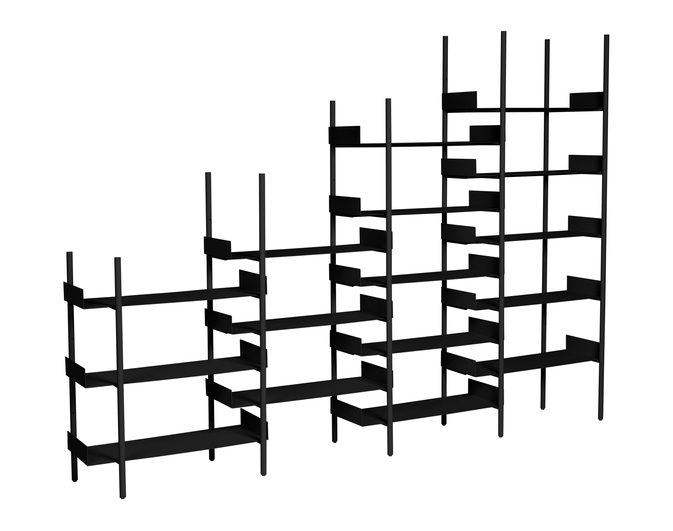 As part of the Nobuko system, a cylindrical bookend has also been made available in the seasonal colours dusty blue, royal blue, light purple, red, white, and light green. The Nobuko bookend is a further exercise of the series adaptability, where the cylindrical shape offers physical strength to the otherwise graceful design.
The Nobuko series consists of only two simple components – shelves and legs.
The legs come in black and white and are available in four heights: 99 cm, 131 cm, 163 cm and 195 cm.
The shelf pieces also come in black and white and are 80 cm wide and 30 cm deep. Each shelf is sold separately.
The Nobuko 'Bookend' measures 19 cm in height.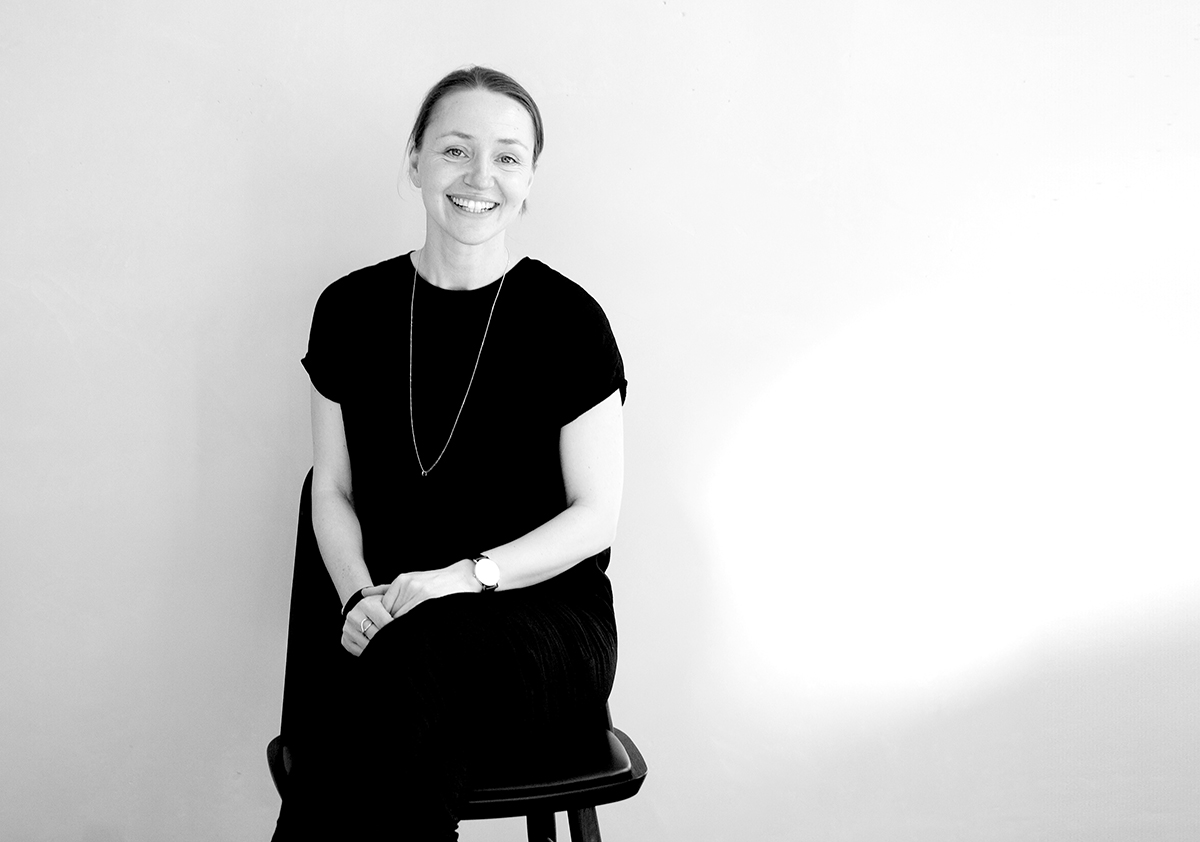 Mette Degn
Graduating from the Design Department at the School of Architecture in Copenhagen, Mette has worked within the interiors of private homes, offices and subsequently designed some furniture for these spaces. Mette Degn is a part of Norm Architects as Senior Architect and has been involved in drawing and building the Gjøvik House, furnishing the Kinfolk office and the lobby areas at Denmark's national hospital, . Mette's passion and skills are primarily in the execution of design projects, where she loves to make details become something more whilst keeping track of the construction process.