STOLAB GRAPHIC ORIGINAL™
Three of our classics in matt black solid oak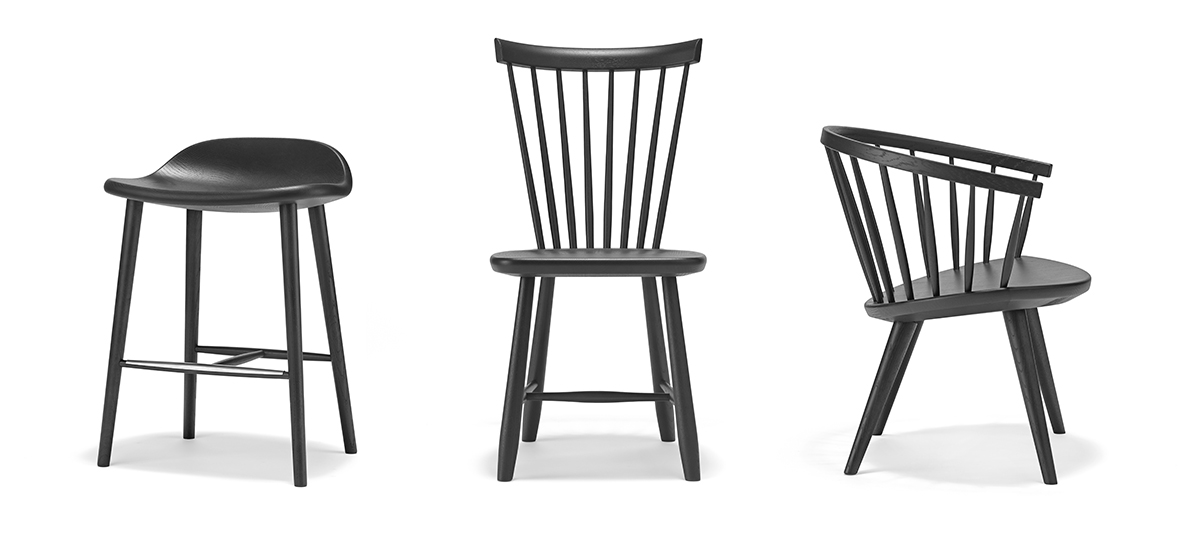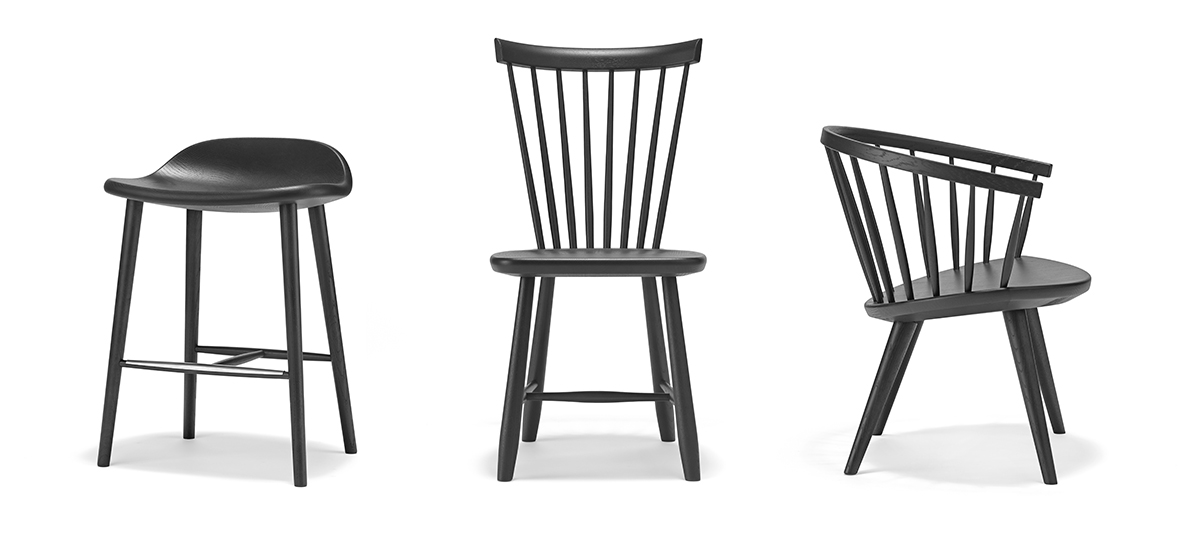 We now present three of our classics in a new guise, Stolab Graphic Original™ 2019. A limited series designed to further enhance the shape of these timeless, distinctive chairs: Lilla Åland, Arka and Miss Holly. Originals created by influential names in Swedish design.
Miss Holly, Lilla Åland and Arka
Originals from past and present, made in Smålandsstenar
At Stolab, we value originality, and we want to promote the distinctiveness that has become a hallmark of Swedish design. We have now selected three of our classics that well represent this, and that have been manufactured here at Stolab in Smålandsstenar ever since they were designed. The Lilla Åland Windsor-style chair, designed in 1942 by Carl Malmsten, the Arka lounge chair, designed in 1955 by Yngve Ekström and the Miss Holly bar stool, designed in 2016 by Jonas Lindvall.
Characteristic shapes, highlighted by oak
The furniture in Stolab Graphic Original™ is manufactured in solid oak, with the sober matt colours exquisitely highlighting the grain in the oak and giving a deep, velvety, exclusive feeling. The matt black paint also gives the furniture a graphic expression and clarity of profile. This makes the chairs ideally suited to being placed singly as distinct solitary items in a room, or several in a group around a table, or perhaps in a row. Regardless of where and how they are placed, these matt black chairs will always be an eye-catcher.
Limited series
Graphic Original™ 2019 is manufactured in a limited edition, and under each item there is a plaque with its name and designer. This particular series of Graphic Original™ is only available for purchase from selected retailers in the furniture trade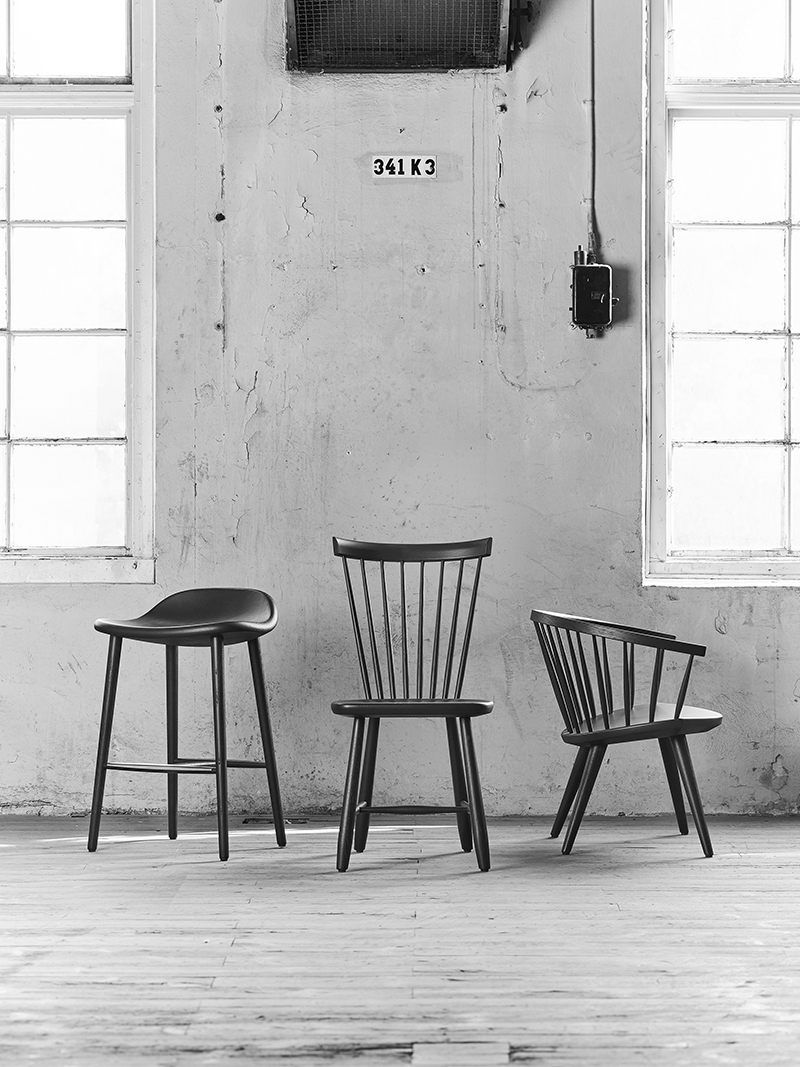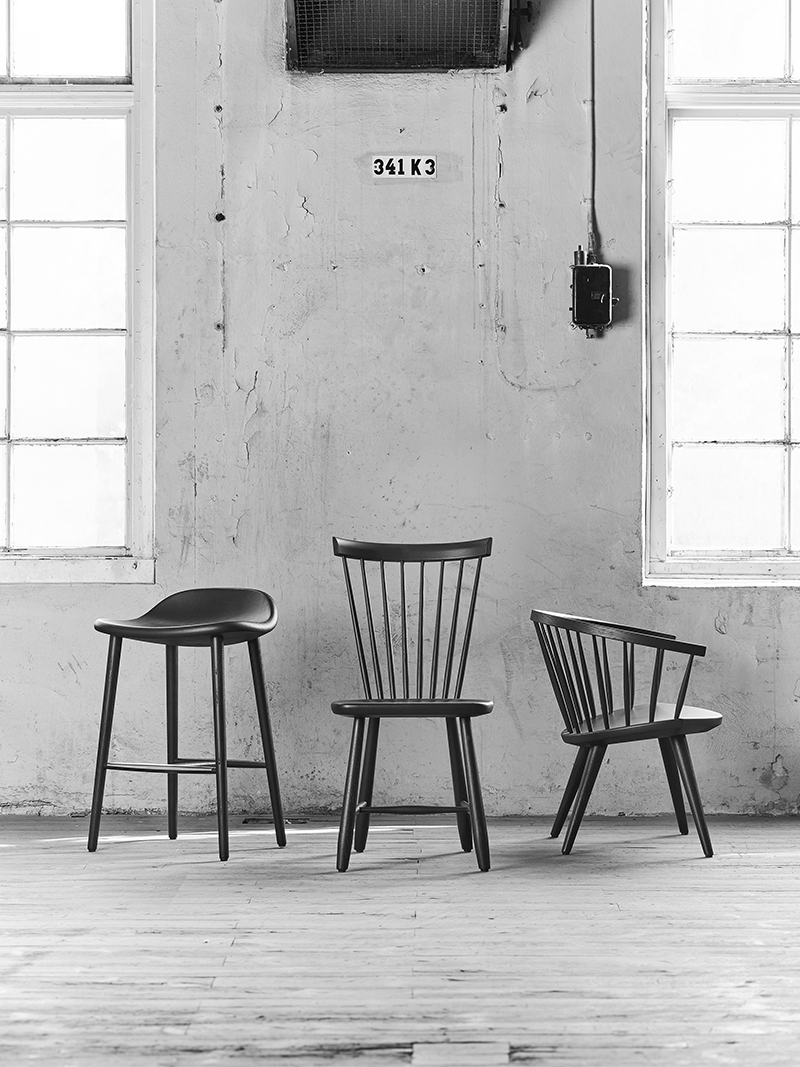 Sustainable manufacturing – an investment
All our furniture is manufactured on a small scale, using methods that are sustainable for both human beings and the environment, in our factory in Smålandsstenar, where craftsmanship and modern technology meet in a way unique to us. We want our customers to be able to feel that our furniture is a valuable investment – from an environmental perspective, as well.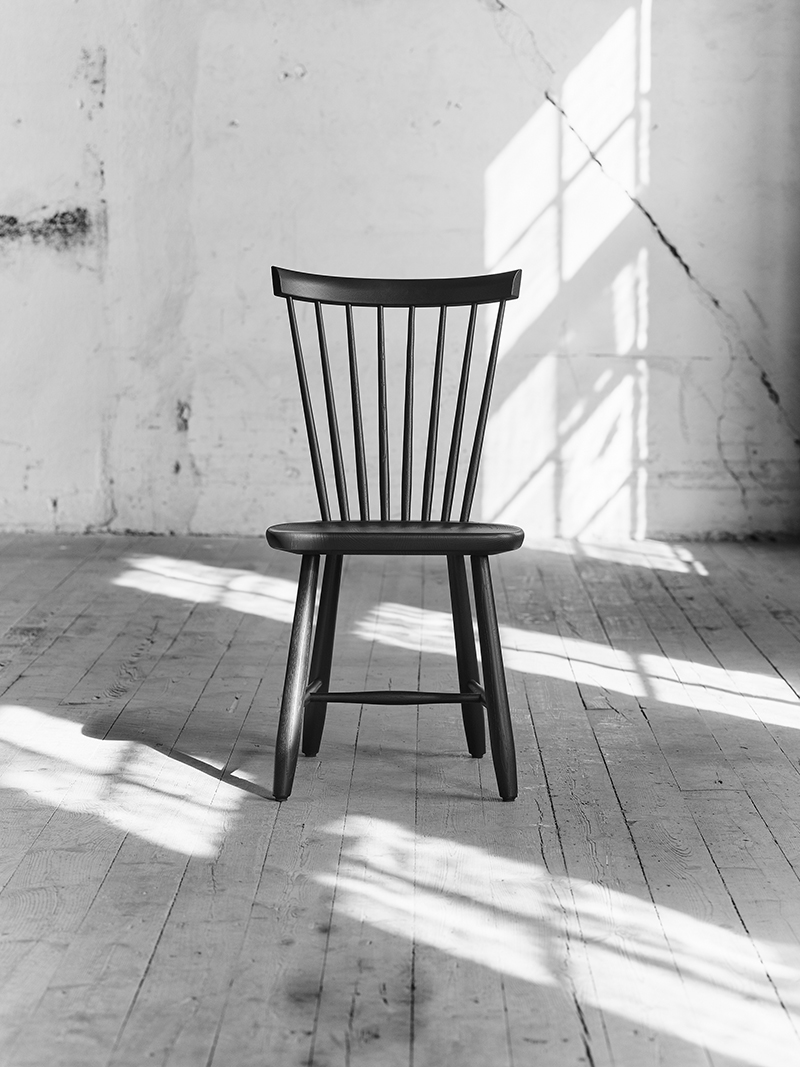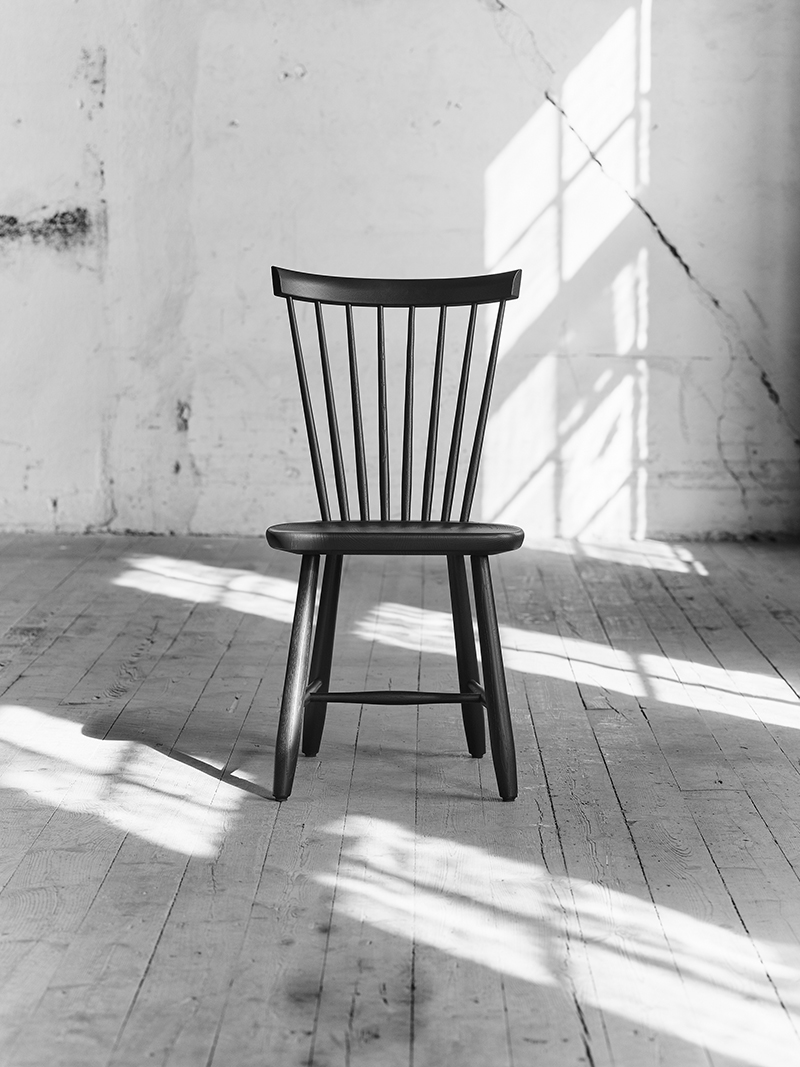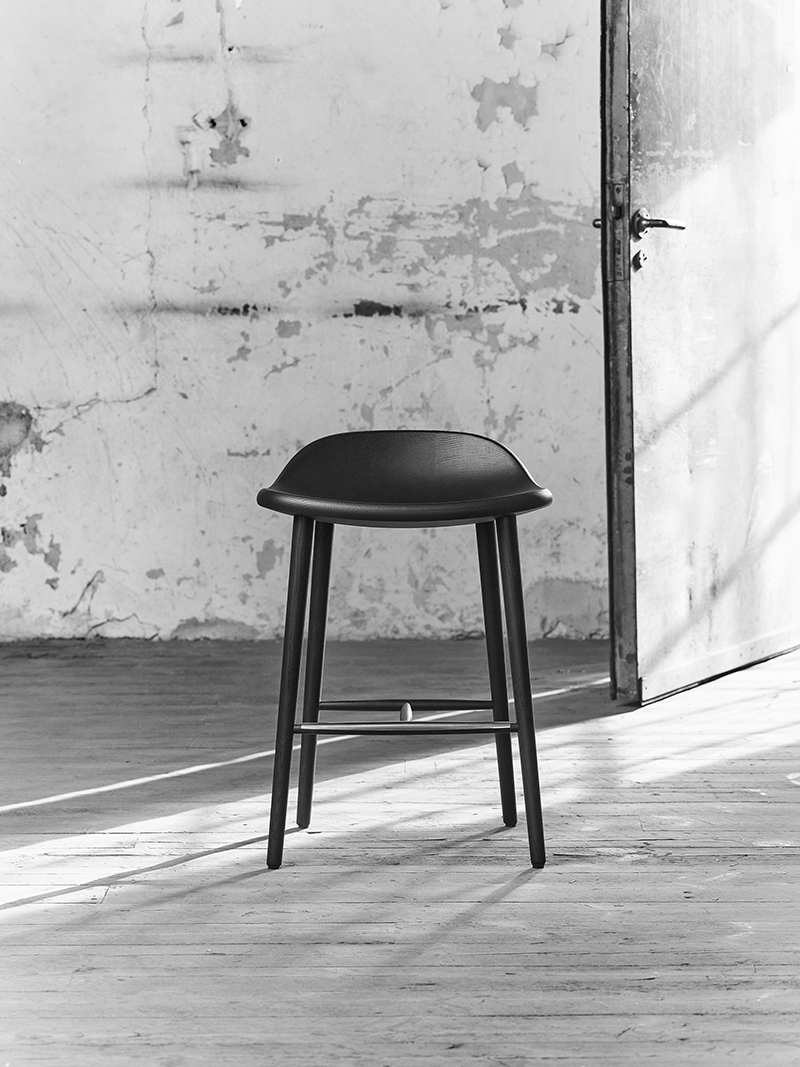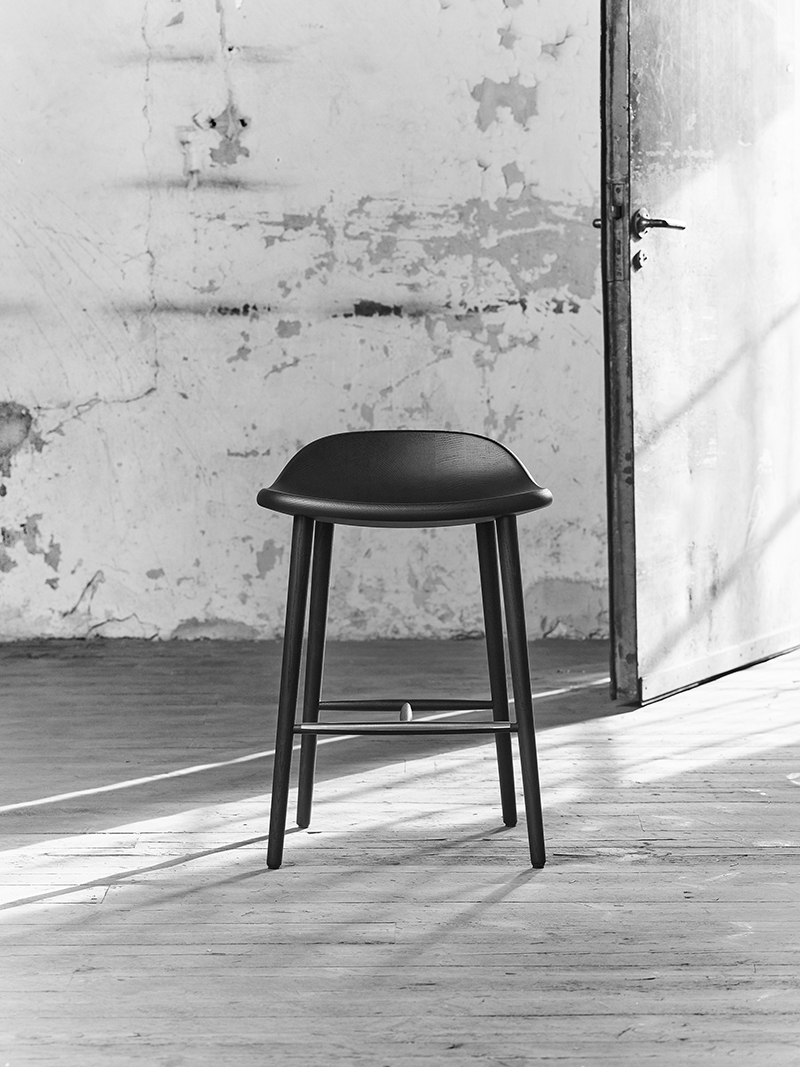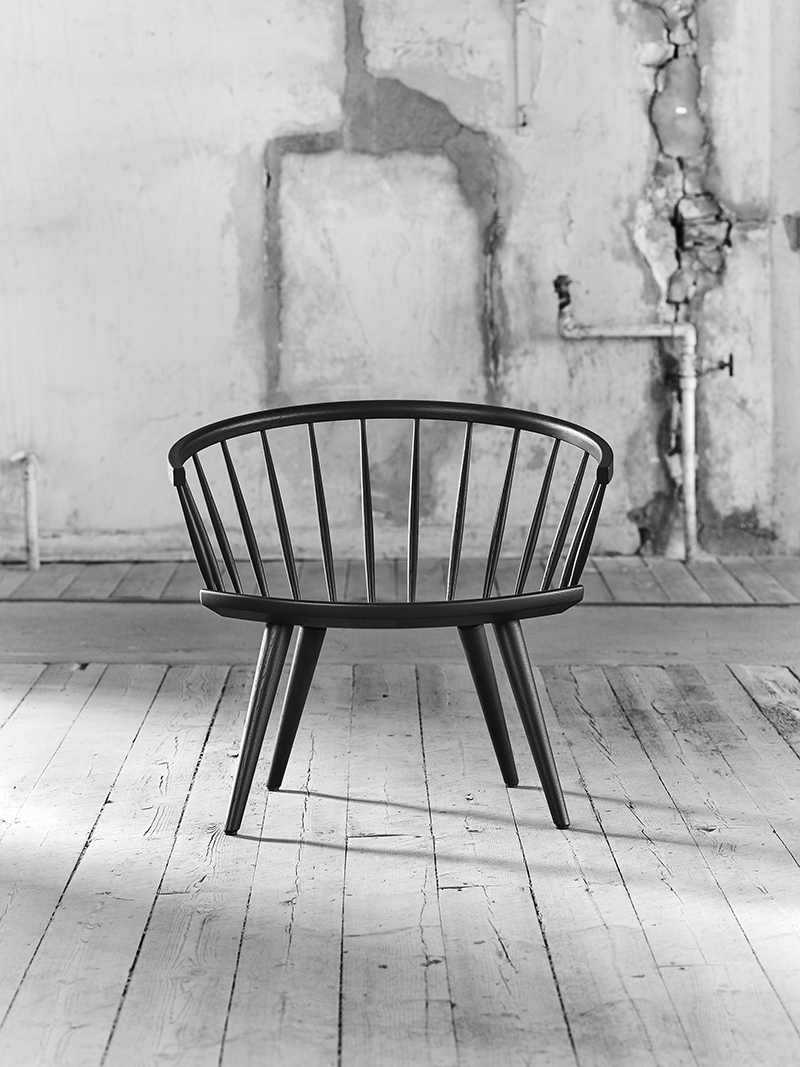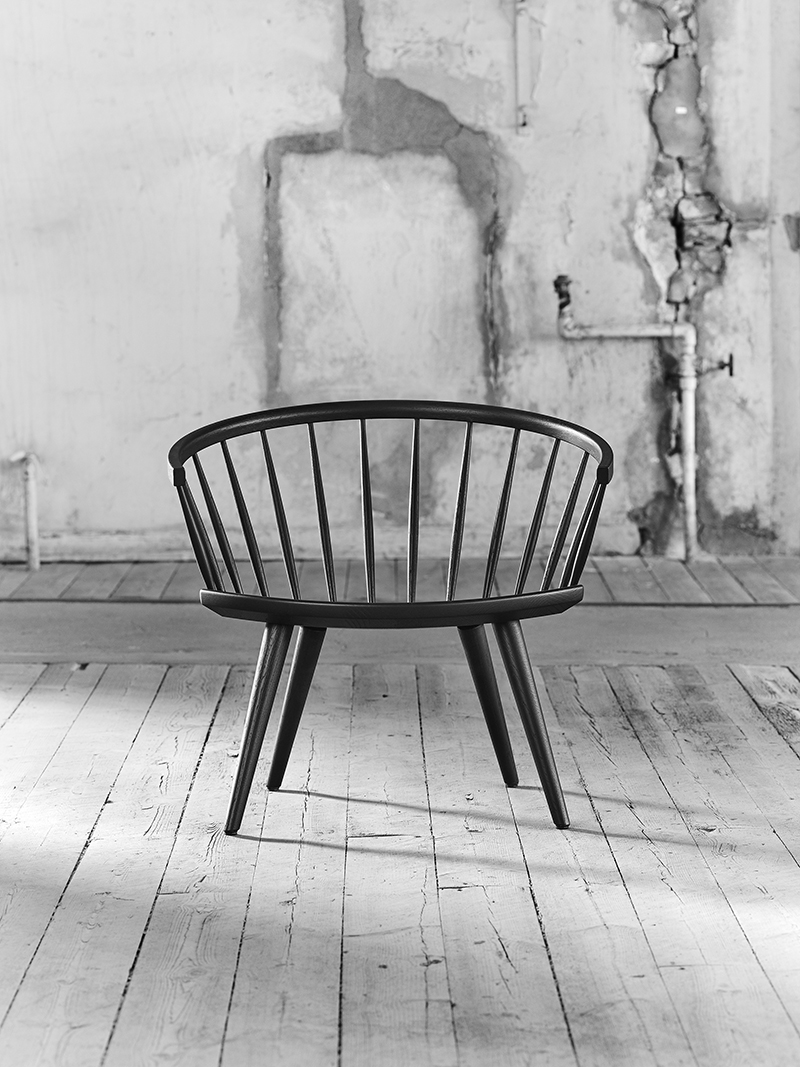 Our originals were created by influential names in Swedish design

Carl Malmsten 1888-1972
Carl Malmsten designed the Lilla Åland and Vardags furniture families and the Widemar armchair for Stolab.
Yngve Ekström 1913-1988
Yngve designed the following furniture and furniture families for Stolab: Arka, Björka, Palle and Pinnockio.
Jonas Lindvall
Jonas designed the following furniture and furniture families for Stolab: Hundranian, Miss Holly, Miss Tailor, Totem, Tureen and Wrap.