STELLAR WORKS REISSUES A SERIES OF HISTORICAL DESIGNS BY JENS RISOM
The brand expands its collection of works by the renowned Mid-Century master with a special 'California Edition' of six chairs upholstered in vibrantly hued Risom textiles.
Stellar Works has reissued a series of chairs by Jens Risom (1916 – 2016), adding to the brand's growing collection of seating and furniture by the renowned Danish-American master. All created in the 1950s during the height of the designer's career, the six designs exemplify his signature aesthetic rooted in Danish Modernism and showcase the enduring quality of his timeless work. A pioneer of Mid- Century modern design, Risom was one of the first to introduce Scandinavian design to the United States.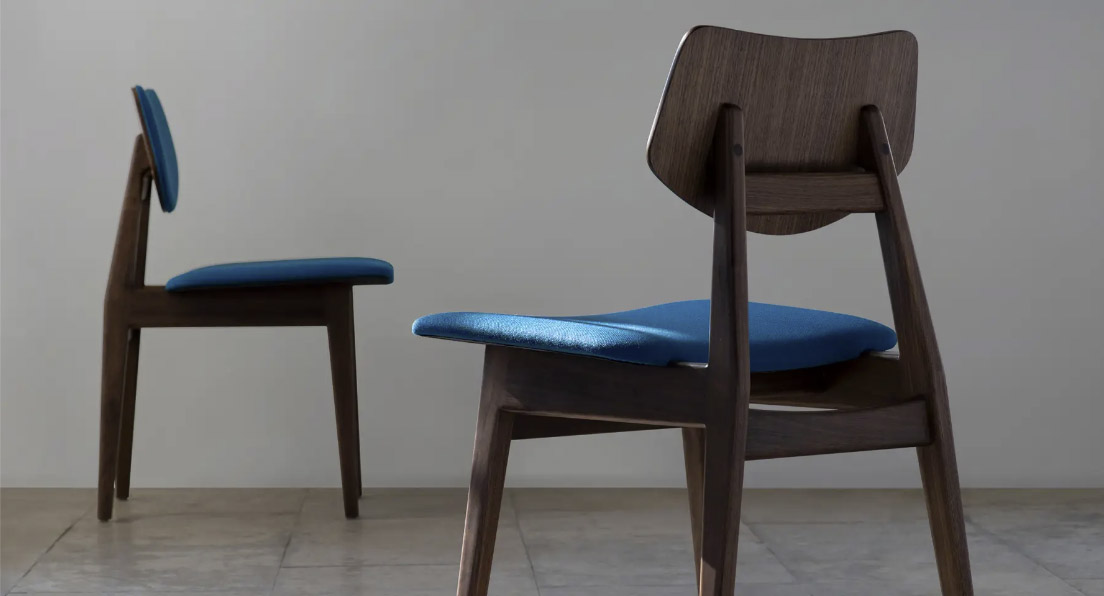 Stellar Works first reissued Risom's iconic C140 chair during Milan Design Week in 2018 and has since collaborated with the designer's Estate to release additional seating and furniture. This newest suite of reissues, all upholstered in Risom-designed textiles in an array of vibrant hues, pays tribute to his lifelong connection to California.
Among these will be the C180 Armchair and its corresponding lounge chair, the U380 Easy Chair, first released in 1957. One of Risom ́s most iconic designs, they could once be widely found in private homes and public buildings throughout the US. A floating base and soft upholstered cushion display Risom's remarkable ability to marry comfort with elegance.
Additional designs include the C275 and C276 Side Chairs with wooden back and fully upholstered variations. The timeless designs, also from 1957, featured in many exhibitions and publications from the Mid-Century period and remain as relevant today as they day they debuted. Complementing these are the C375 and C76 Bar Chairs also with a wooden and upholstered back.
Each of the newly reissued pieces will be available in textiles manufactured by the UK-based Camira, the first company to faithfully reproduce Risom's upholstery designs over 40 years after they were released. Originally designed in the 1960s, the vibrant colours reference the longstanding popularity of his work on the West Coast, paying homage to the New York-based designer's love of Los Angeles and its design scene.
Risom first travelled extensively throughout California during his early days working with Hans Knoll. After starting his own design company in1946, he opened an LA showroom and his pieces quickly became popular on multiple Hollywood movie sets, in the city's private residences and public spaces.
Each chair is available in Oak or Walnut finishes and upholstered in the Risom-designed Zap textile from Camira in a variety of colourways.