POPL
Type: Restaurant
Client: Noma
Location: Copenhagen, Denmark
Status: Completed, December 2020
Photos by: Bjørn Bertheussen and Spacon & X
René Redzepi, the chef and co-owner behind influential restaurant noma, has enlisted Spacon & X to design a culinary experience focused on Scandinavian design and gourmet delights for POPL. The culinary team has worked with Spacon & X to bring informal restaurant culture, alongside an adventurous menu of gourmet burgers and carefully considered design, to Copenhagen's picturesque Christianshavn neighbourhood.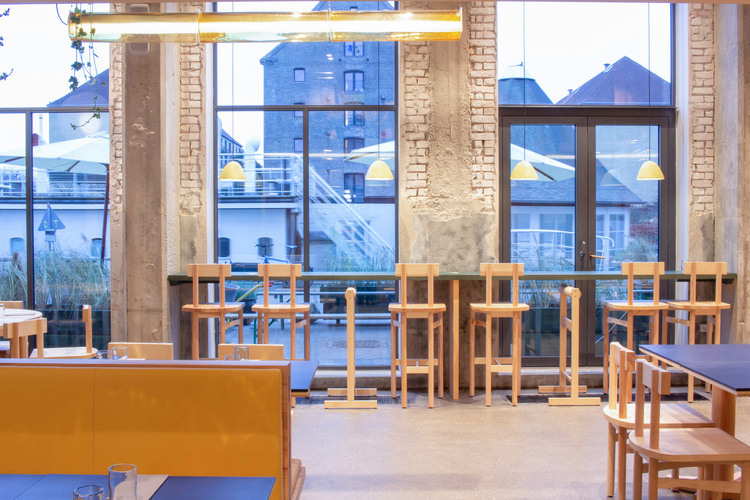 "What has always deeply inspired us is noma's approach – from the ingredients to experience, each element demonstrates great attention to detail", says Spacon & X. "This has also been the way in which we approached the design for POPL. We want to recreate the warm welcome noma is so well known for."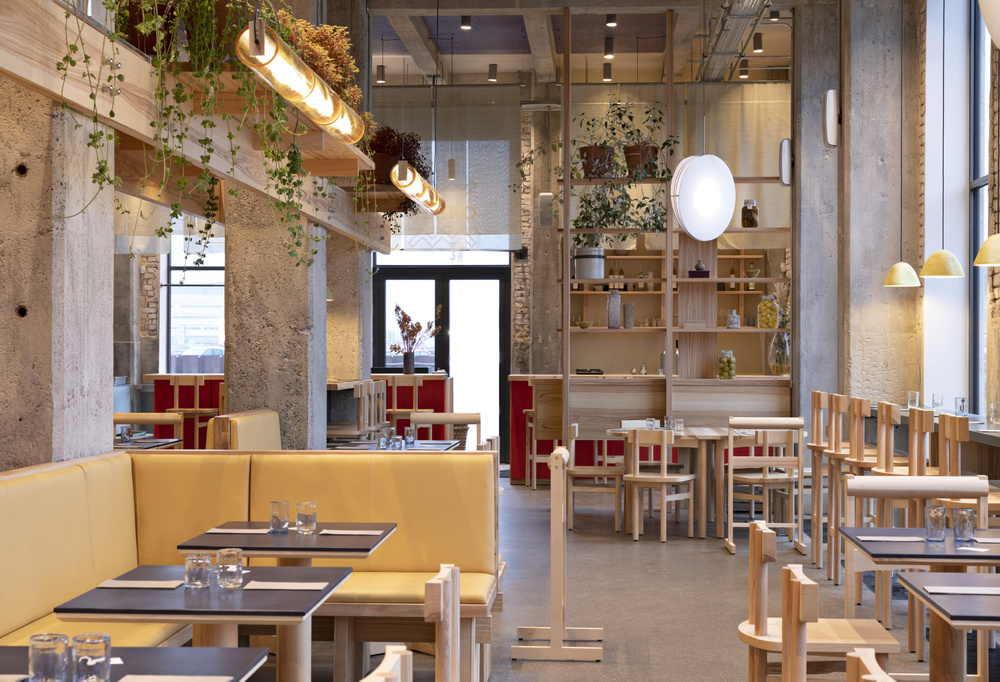 Izakaya, the informal drinking establishments of Japan, inspired the design concept of the restaurant, while the name itself – derived from Latin word 'populus' meaning 'community of people' – reflects the spirit and heart of POPL. Born out of Covid-19 and Noma's summer pop-up, the restaurant aims to broaden the culinary horizons of the humble burger. This is subtly echoed in its design, which marries Japanese influences with Scandinavian aesthetics.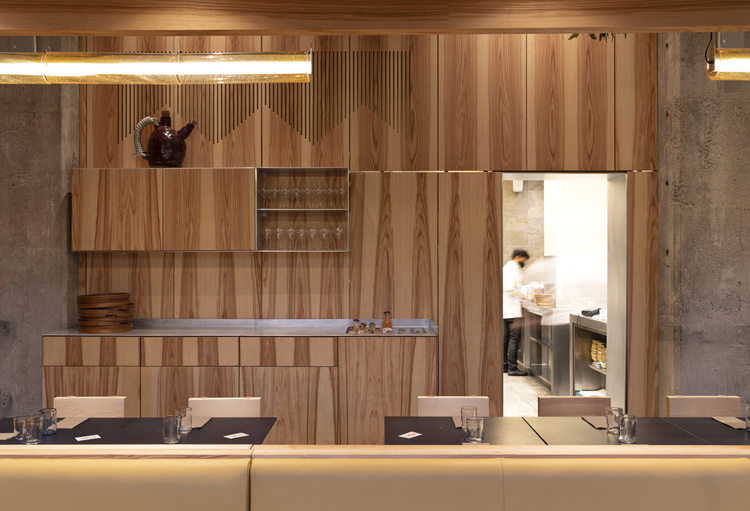 The minimalist interior pairs custom elements, such as wooden furniture, exclusively designed by Spacon & X and produced in collaboration with German design pioneer e15, with bespoke artwork, handcrafted seaweed lamps made in collaboration with the Danish designer Jonas Edvard, and a warm colour palette of poppy reds, dusty greens and meadow flowers to reflect Denmark's four seasons and POPL's seasonal menu. Honouring the integrity of natural elements, the restaurant's ethos is expressed both through local ingredients on the plate and material honesty in the design.