Every Christmas, the Norwegian Cancer Society raises money for lifesaving cancer research through their Christmas Star Campaign. This year, the campaign celebrates its 10th anniversary and Snøhetta is honored to have designed the stars.
"It is an honor to be given the opportunity to work with something as purposeful as the Christmas Star Campaign. Every Norwegian has a connection with The Norwegian Cancer Society, and in many ways, the campaign has become an important part of the Advent season and Christmas for many of us. Cancer is something that affects us all at some point in life. It feels especially significant to work with the Norwegian Cancer Society to highlight their important work. Hopefully, our design can contribute to raising money for vital cancer research", says Hedda Foss Lilleng, Managing Director of Snøhetta Design.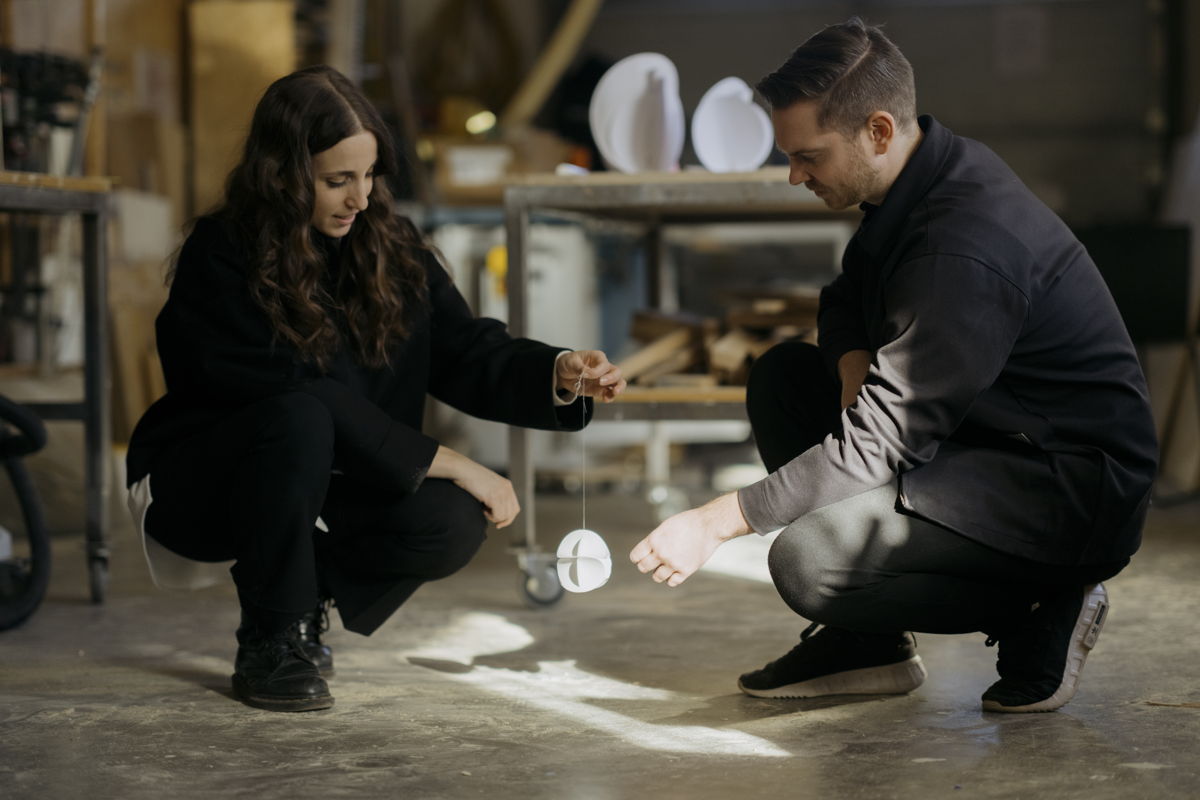 The Christmas Star Campaign has been selling decorative stars to hang in the windows of hospitals, businesses, and households in Norway since 2012, raising an impressive 200 million Norwegian Kroner on the campaign alone.
For this year's campaign, Snøhetta has designed a collection of three new stars, meant to give hope and represent the concept of time. The smallest one is a paper star that can be used for decorating the Christmas tree but also functions as a to-and-from note for Christmas presents. A larger paper star is mainly meant to decorate the windows at hospitals but can also be bought for businesses and private households, and the third is a limited edition, handmade candle holder in brass – made by the traditional and highly skillful artisans at TH. Marthinsen's factory in Tønsberg, Norway.
"We are grateful and proud that Snøhetta wanted to contribute to the campaign with their knowledge and expertise. We love the result and its meaning on several levels. We hope that patients who must spend Christmas at hospitals will feel the heartful warmth of these stars. Furthermore, we both hope and believe we will reach even more people and contribute to Stjerneaksjonen's tenth anniversary is a record year," says Ingrid Stenstadvold Ross, Secretary General of the Norwegian Cancer Society. ​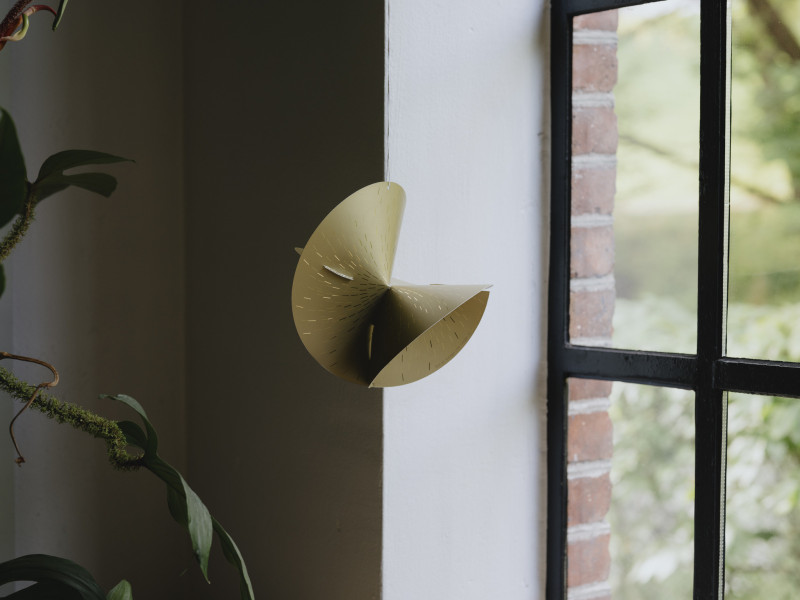 Reflecting time and materials
Named the Christmas Star Campaign, the objects naturally must be stars – at least conceptually. Snøhetta's designers approached the design process with a desire to re-interpret what a star means. Rather than creating a version of a traditionally shaped star, they have created objects that portray specific aspects of stars, like reflection, movement, and presence. The general concept of time has been a central part of the project and has been used to connect the three objects together, as it is also connecting people. It is also a concept that truly represents the goal of the campaign itself.
In the process, Snøhetta explored other aspects that convey the meaning of a star. These aspects make the objects represent stars in a more subtle way and with more welcoming and inviting shapes. Each star is constructed from flat circles that are then bent and put together to form a three-dimensional shape to create a presence in the space. Two of the stars are made of paper, to ensure that they are lightweight, recyclable, and accessible for most people that would like to support the campaign.
From the beginning of the process, Snøhetta had clear sustainability goals, to produce all objects locally in Norway, avoid any use of plastic in both the stars and the packaging and source material as locally as possible. By choosing paper as the material for the stars, they are lightweight and recyclable and can be shipped flat, which also brings down transportation and storage emissions.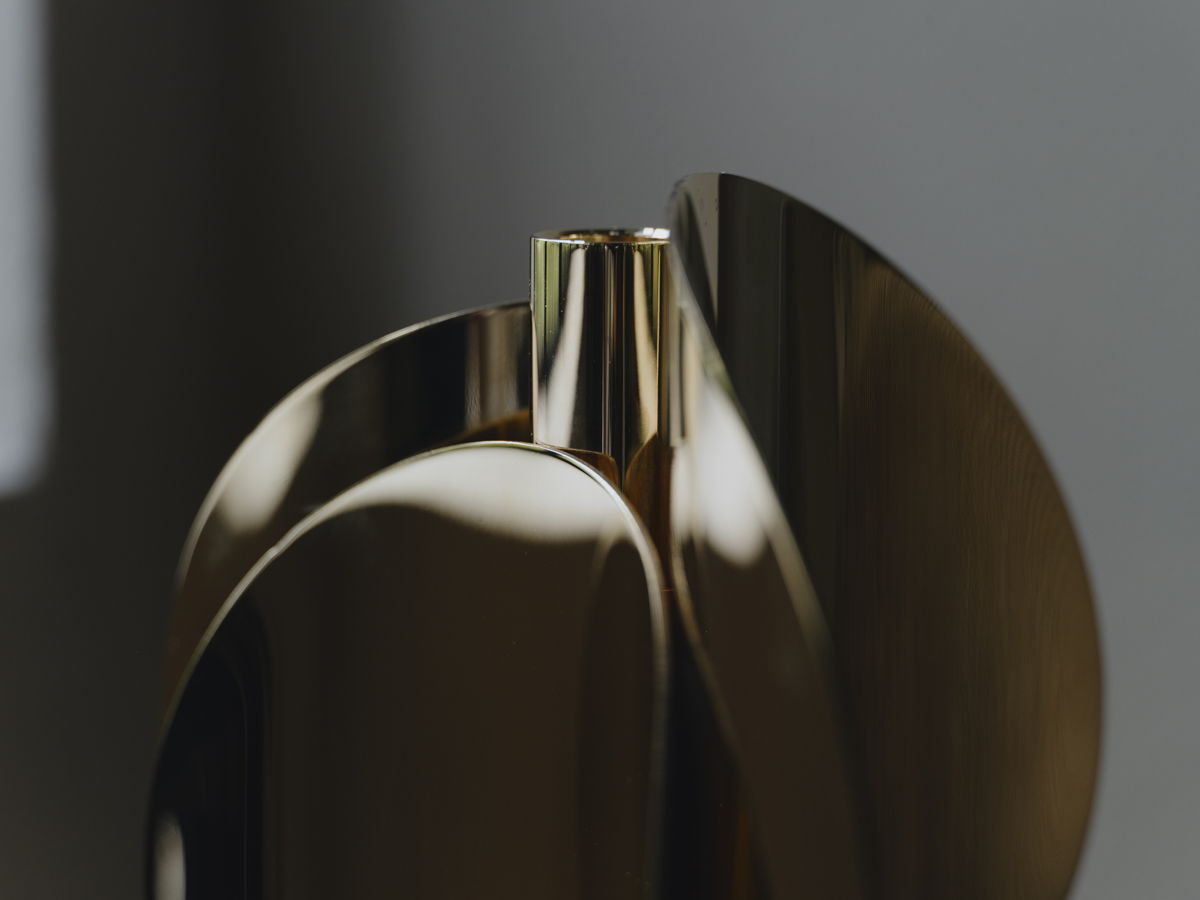 Connecting shapes
When you are in the hospital, the notion and experience of time tend to be different, it can often feel as if time is standing still, and it is not always easy to relate to the people outside of the hospital. For that reason, the hospital star – which usually is placed in the windows in the patient's room – is designed with the aim of creating a connection to the outside world, communicating that people are thinking of them by conveying a sense of movement and life. Snøhetta's designers achieved this by creating a shape that moves a little when it catches the wind from its surroundings and the way the material surface reflects and spreads the light from outside, embracing the surroundings with its soft shape.
Relating closely to the hospital star, the small paper star shares both the form expression, material, and construction. For this star, Snøhetta's designers wanted to create something that embraced the values of the campaign, something that was beautiful in its purpose and accessible to everyone. This translated into a paper star you assemble by yourself, and which requires that you spend both time and care to put it together.
The thought behind the approach is that the act of giving attention and time to something is more important than the object itself – giving more value to the process. In addition to selling the star in stores and online, Snøhetta has also created an online template of the star that is available to download with instructions on how to assemble it. Here you can also decide to donate what you want in return. This makes the star accessible to everyone – such as school classes and kindergartens who can easily arrange their own star workshops where they can create their own personalized stars – giving the campaign a broader reach and creating awareness for the Norwegian Cancer Society's important work.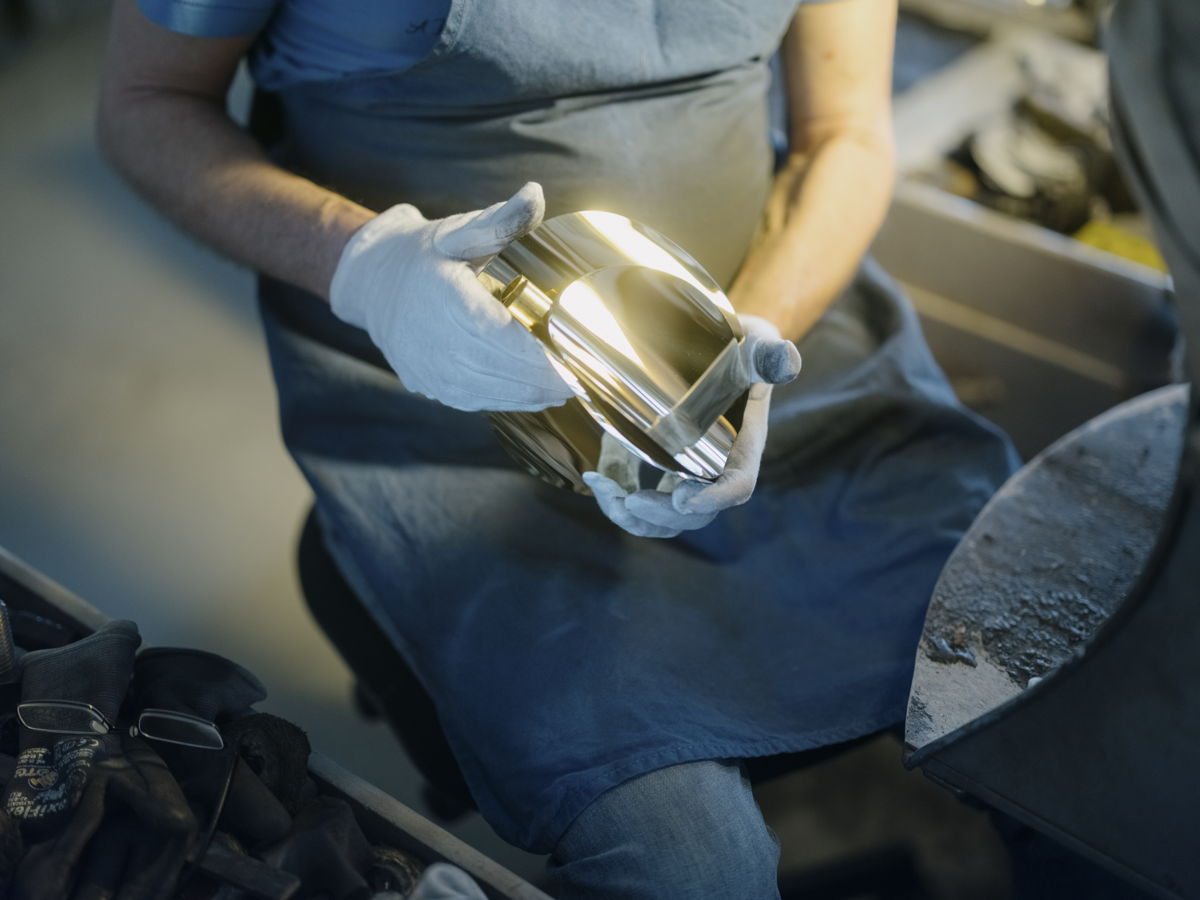 Traditional crafts
The third star is represented by a handmade candleholder crafted in highly polished brass at TH. Marthinsen's 139-year-old factory in Tønsberg, just outside Oslo. The concept of time is here shown through the ritual of remembering, repeated in time. In the context of a ritual, lighting a candle is a visual representation of time passing and it is something that you can do alone or together thinking of someone you care for. The candle's flame is in many ways like a star – it lights up when everything else is dark, it can create an emotional connection and it is beautiful in its nature. The candleholder consists of three different-sized untreated brass circles bent, polished, and assembled by hand by TH. Martinensen's 25 expert artisans.
The shape of the bent circles makes light reflect in the highly polished brass in a truly unique way and is different from every side, allowing it to be a centerpiece in the room. The mirror-like surface reflects its surroundings in a mesmerizing way. Being made in untreated brass, the notion of time and care is also reflected in the fact that brass is a living material that will change over the course of time if it is left untreated. You can always polish it back to its original state, but if you leave it be, it will age beautifully with time, lasting for generations.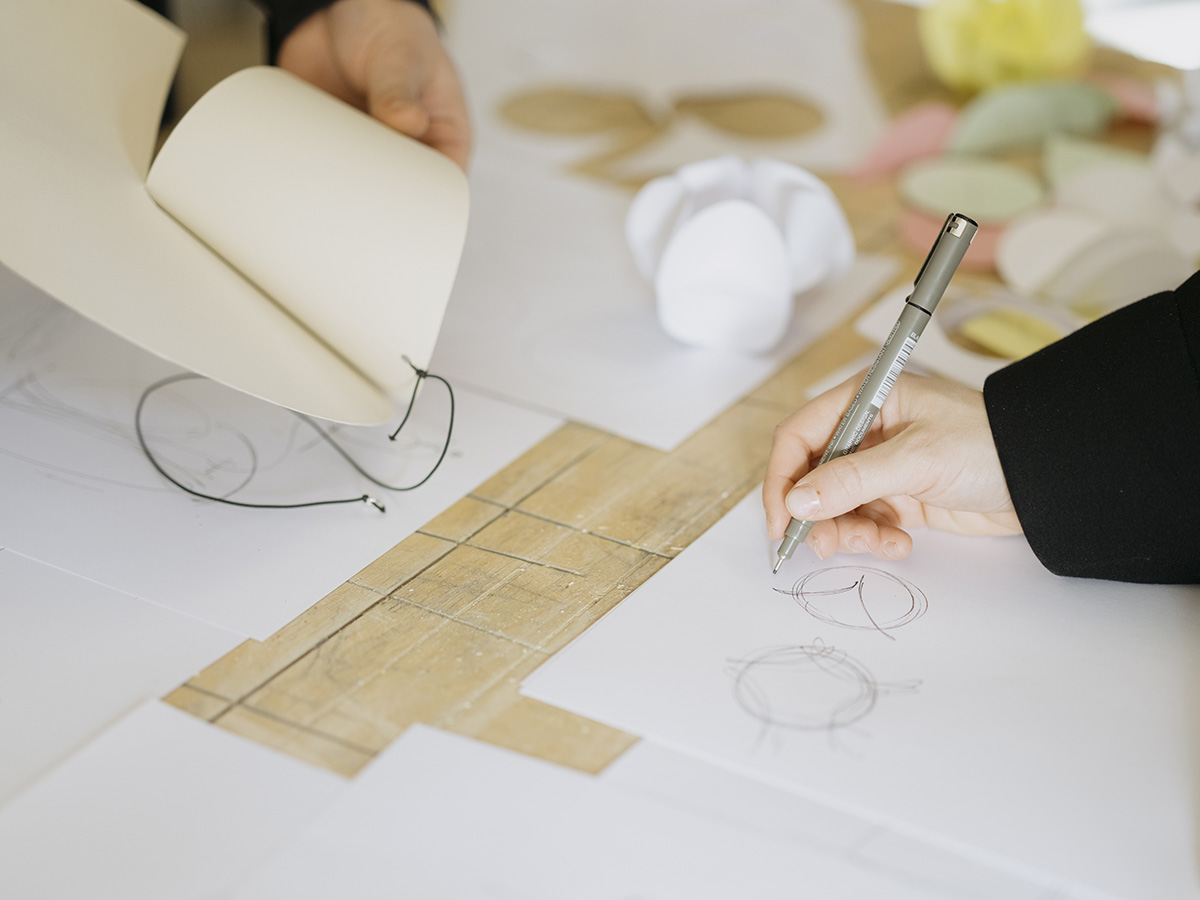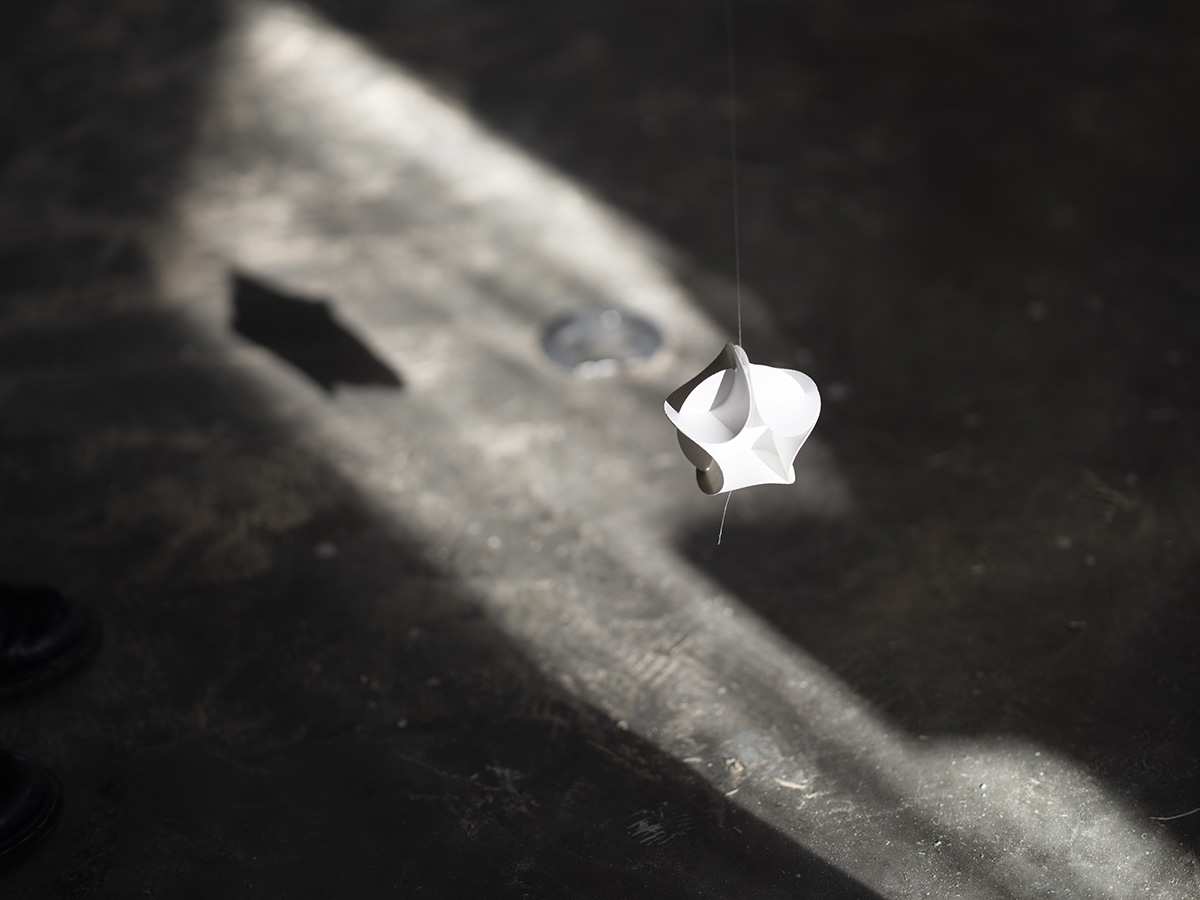 Photo by: Bjørnar Øvrebø, Oioioi.no for Kreftforeningen / Snøhetta
Snøhetta x Kreftforeningen – Stjerneaksjonen 2022 from Snøhetta on Vimeo.