19 June 2015 – 27 September 2015
The summer of 2015 the Danish Architecture Centre is welcoming Snøhetta to Copenhagen. Snøhetta is a mountain in Norway – and the most talked-about architecture firm in Scandinavia.
Their most famous building is the iceberg-like Oslo Opera House located in the downtown area of the city, but they are worth getting to know for lots of other reasons. Their holistic and social democratic approach to architecture resonates in Seoul as well as New York, and soon Copenhagen will get its very own Snøhetta building too.
The story about Snøhetta
Snøhetta was founded in the 1980s, when a group of both building and landscape architects joined forces to form a community that embraced their two fields and created cohesion between buildings and landscapes. From the beginning, Snøhetta was based on the collective, and contrary to many other architecture firms, it is not named after its founder. The name is inspired by the location of the apartment where Snøhetta was founded. It was located upstairs from a bar called Dovrehallen, and since Dovre is a mountain range in Norway where the tallest mountain is named Snøhetta, it was an easy choice to make.
Oslo Opera House
Snøhetta is known primarily for building the Oslo Opera House which is quite characteristic for their work. It connects architecture with the landscape and nature that surrounds it, and it is democratic in its expression, having opened up the opera house to a new audience who come here to spend time on the big roof overlooking the fiord.
These days, the firm is working on an addition to the San Francisco Museum of Modern Art as well as the urban space renewal of Times Square in New York, and they are designing new Norwegian bank notes and a cultural center in Saudi Arabia called the King Abdulaziz Centre for World Culture. Furthermore, their first project in Denmark is on its way – they are designing an addition to the art museum of Ordrupgaard north of Copenhagen.
Making Snøhetta's acquaintance at the Danish Architecture Centre is definitely something to look forward to!
The exhibition is supported by Realdania
The exhibition is developed by The Danish Architecture Centre in collaboration with Snøhetta.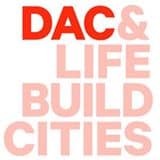 Danish Architecture Centre
Strandgade 27B
DK – 1401 Copenhagen K
T +45 3257 1930