When Anderssen & Voll created their Pavilion chair series, the award-winning duo drew their design cues from the iconic Langelinie Pavilion. Now, this light and lyrical aesthetic has been translated into a compact desk intended to suit both office and home spaces.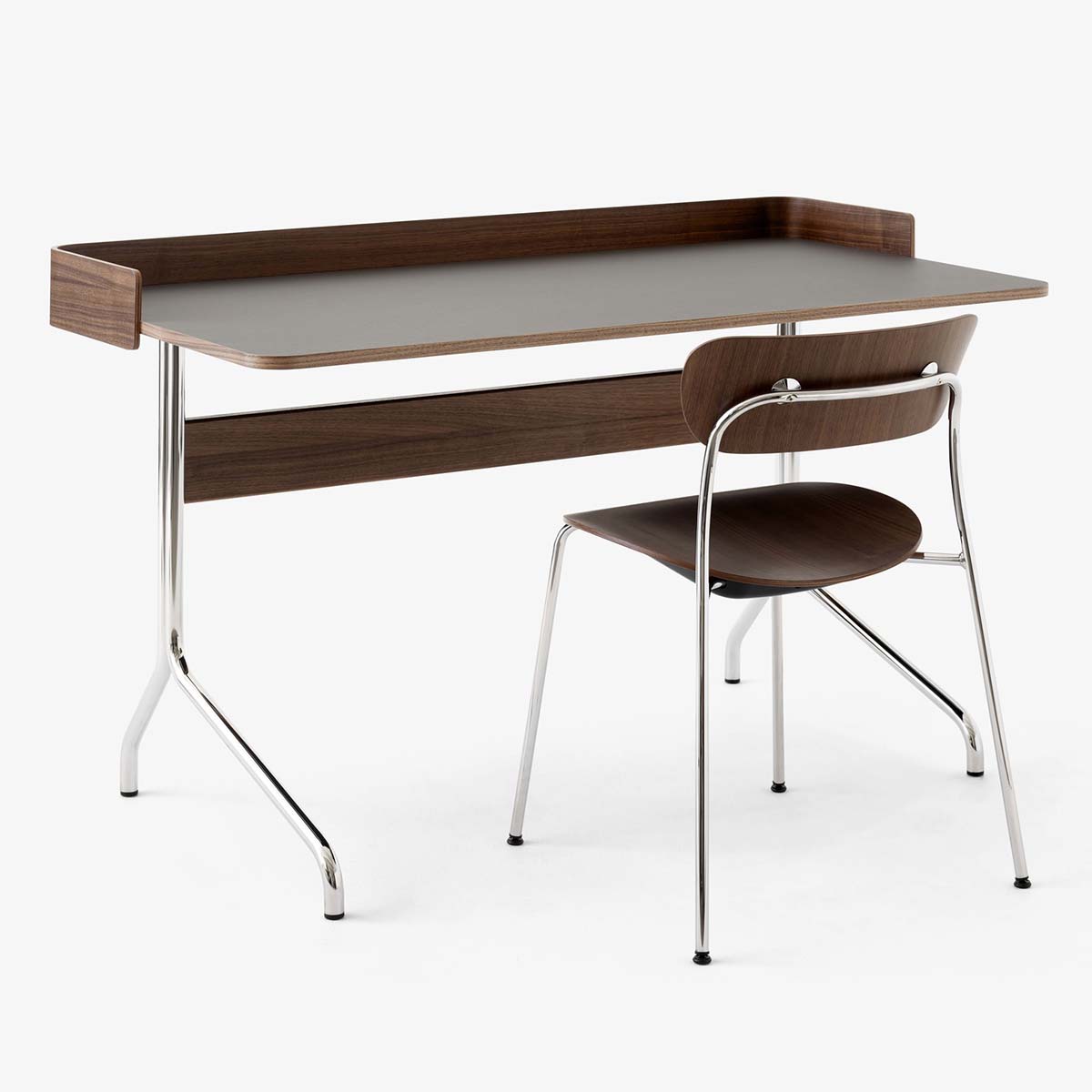 The Langelinie Pavilion, which overlooks Copenhagen's waterfront, was destroyed several times before it was eventually rebuilt in the 1950s by architect couple Eva and Niels Koppel. An homage to the modernist movement, the Koppels' creation was a cubic-shaped, glass-fronted building that embraced a stark, minimalist aesthetic.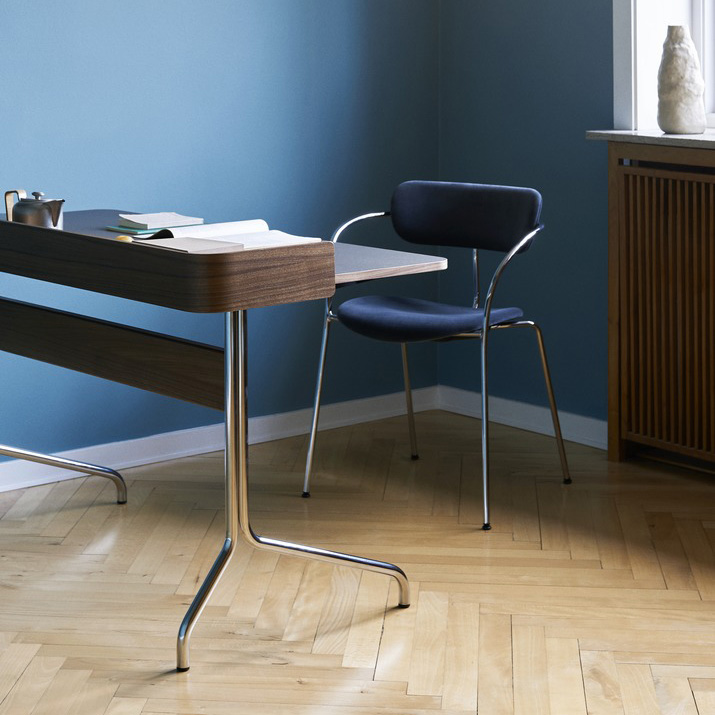 For Anderssen & Voll, the Pavilion's distinctive design provided rich inspiration for their furniture series. The Pavilion chair's airy feel and graceful lines are mirrored in the desk, with a rectangular desktop supported by bent metal tubes that curve down into splayed legs.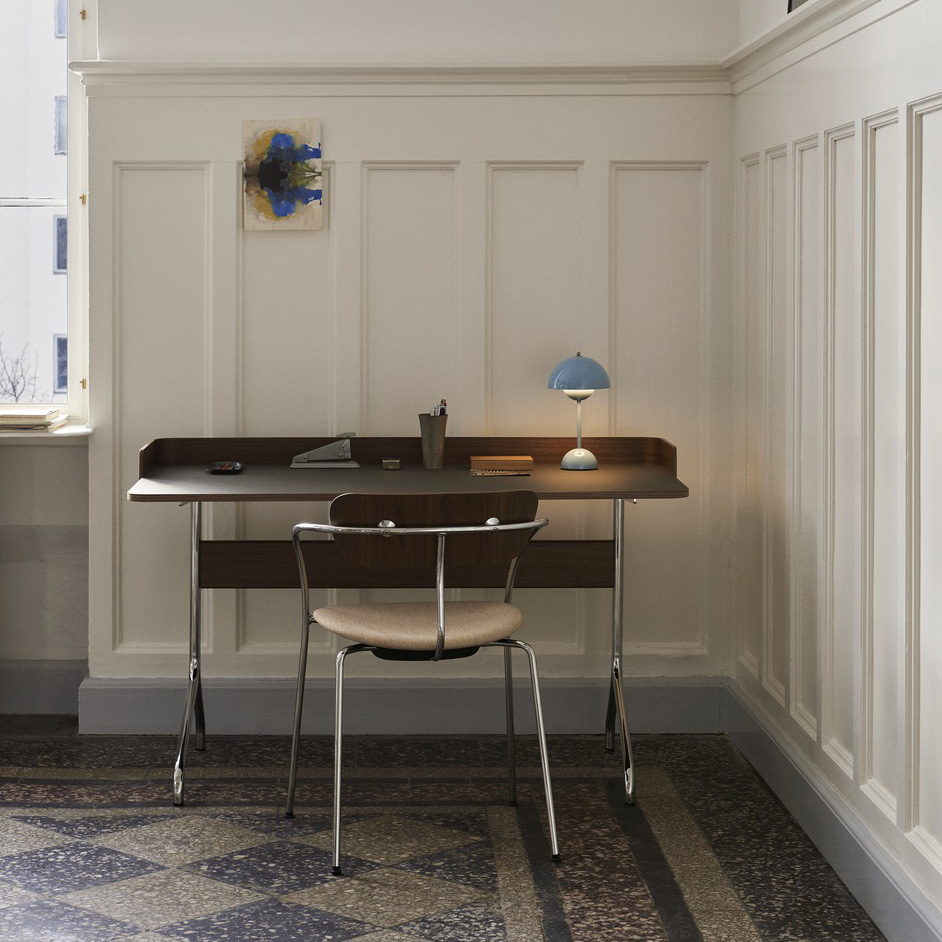 "The desk references modernistic architecture with a light and structural language," says Espen Voll, co-founder of Anderssen & Voll. "It's a floating plane on a slender structure with a visible support underneath – almost like a small building itself."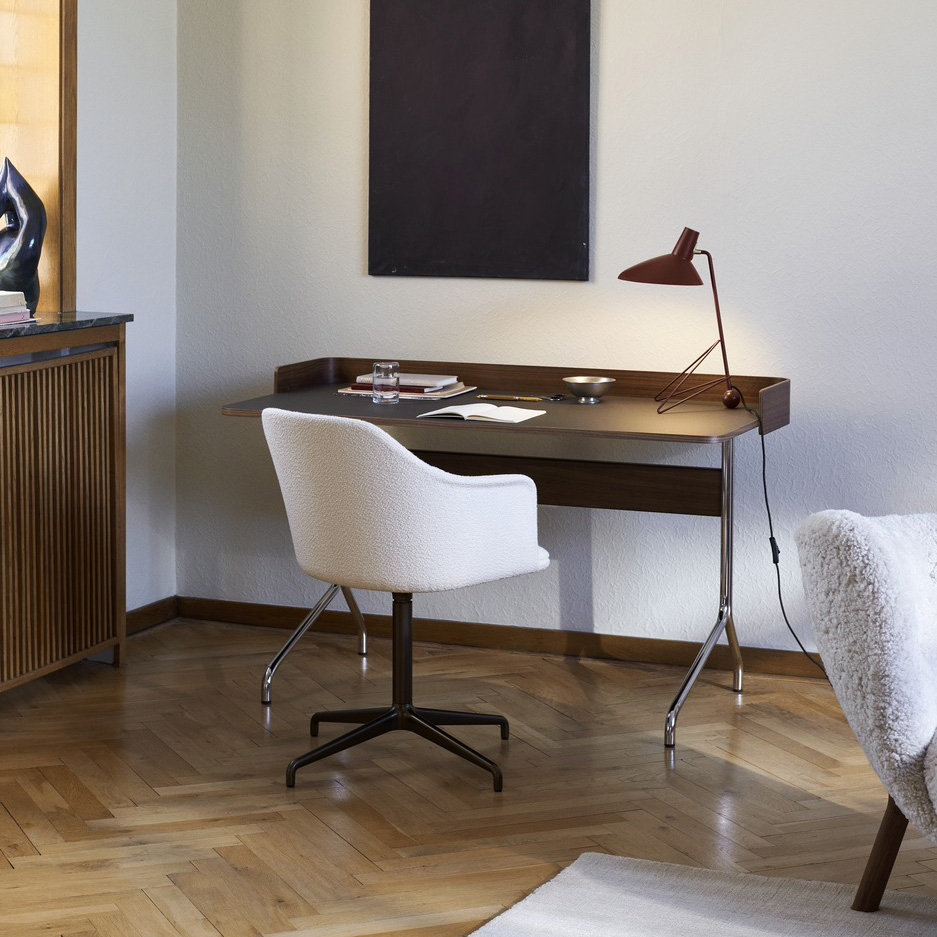 Designed at the start of the pandemic, the Pavilion desk took the demands of home-working into consideration with a version that boasts a back panel.
"We wanted to find a detail that could define and establish the parameters of personal space," explains Voll. "To do this, we have added a slender, laminated back panel, which encircles the desktop to create an intimate environment."