"To make a larger
version of Reveal has
always been on my mind,
pushing the art of mouth
blown glass to its limit."
Design by Silje Nesdal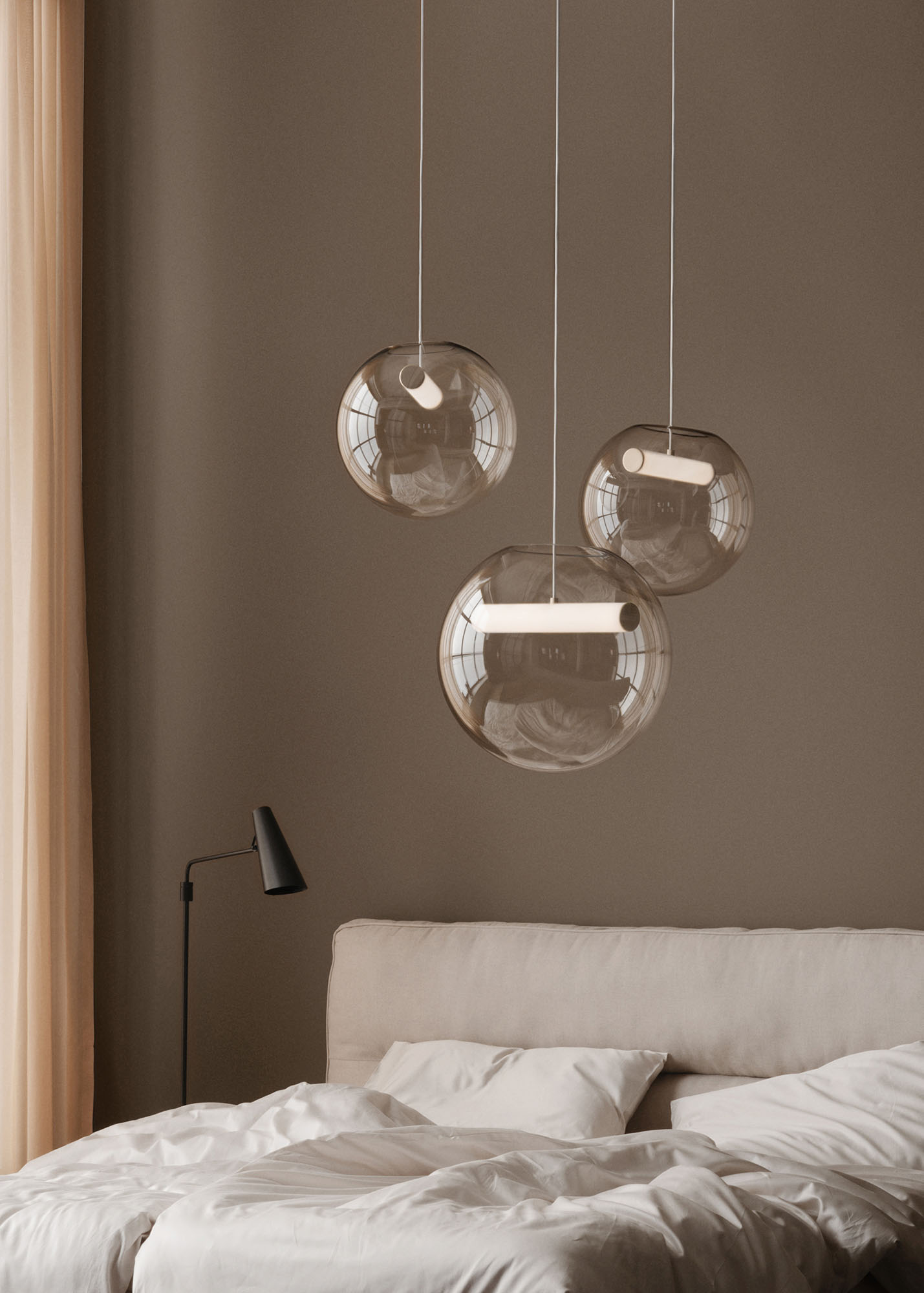 Drawing references from historic Nordic pieces from the 1950s and 1960s and combining them with simple modern-day elegance, designer Silje Nesdal 's Reveal Pendant Lamp is now available in a striking larger size. Using time-honoured traditional techniques, each
smoked grey, mouth blown glass sphere is individually created by highly skilled glassblowers in Italy making every one unique.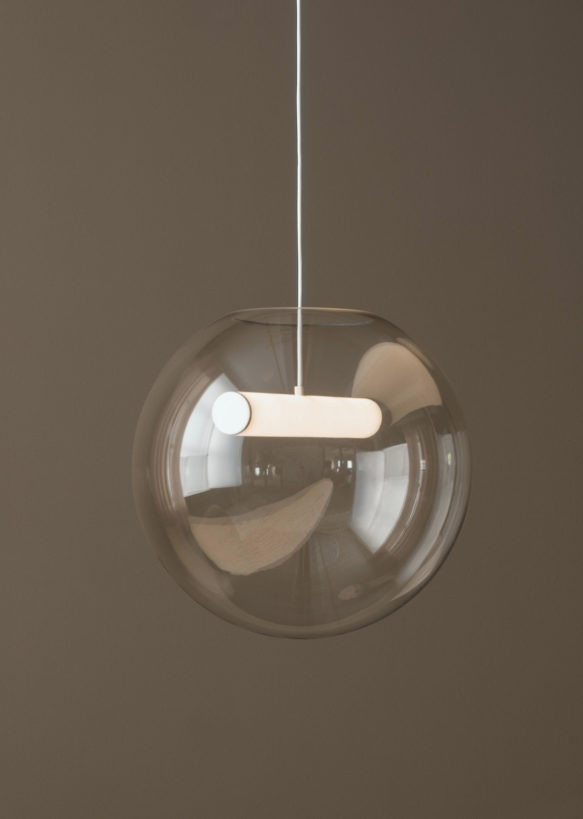 Norwegian designer Silje Nesdal debuted at Northern with her hand-blown glass pendant lamp Reveal, making impact from the very start. The lamp showcases the designer's cross-disciplinary skill set, which results from her studies in furniture design, interior architecture, fashion and textiles. Silje was born in the Norwegian fjords and grew up in a community with a rich heritage of textile design and woodworking. She finds inspiration in traditional craftsmanship, which she combines with new techniques to create furniture and lighting designs. Through research, testing and prototyping, Silje finds ways to combine new techniques with time-honoured craftsmanship. The streamlined products that result explore fresh approaches to contemporary design.