"The originality of the armchair is not only its ability to completely change the atmosphere of a lobby or lounge by simple means in the form of a seat and three different backs. But it also offers the possibility to easily change the upholstery and renew the armchair. As people work more in public places, the need for easy upgrades increases", says Daniel Debiasi.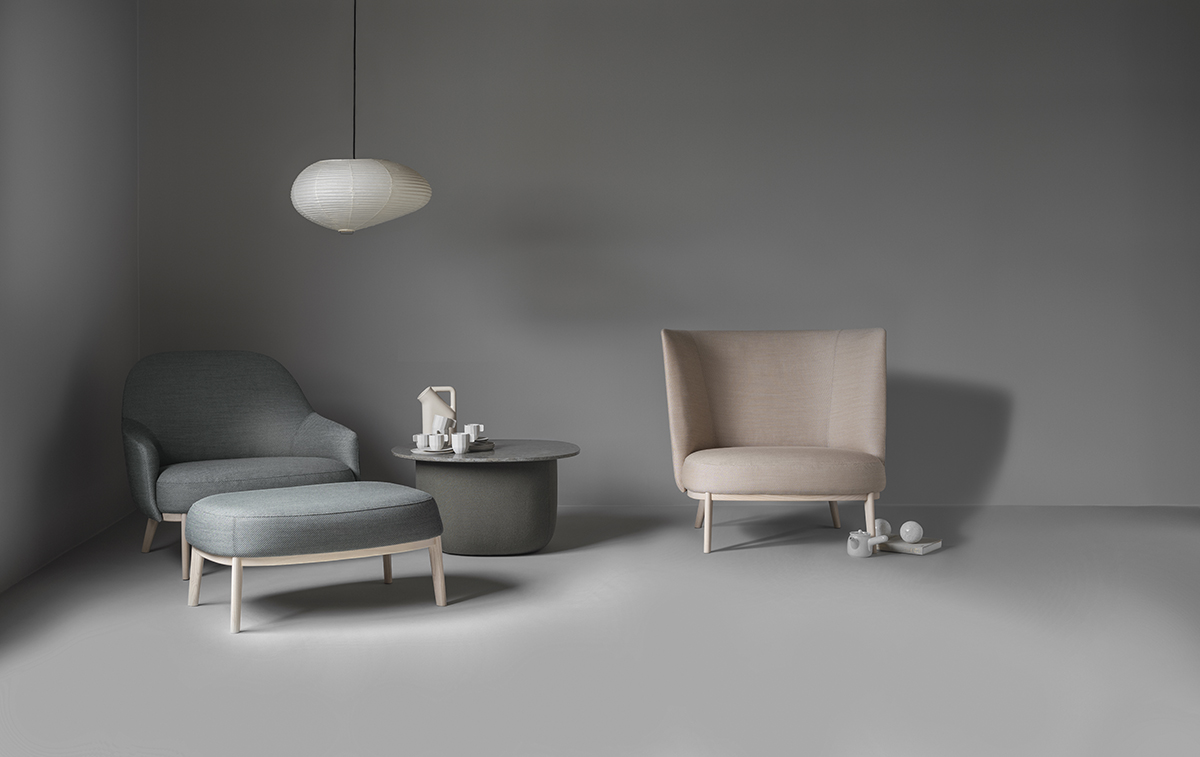 Shift is an exceptionally flexible armchair, through the different heights of the backs, allows everyone to both focus completely on their work and to rest completely. The backrests can be replaced and renewed as needed, according to Offecct Lifecircle. It also offers architects tools to create sustainable solutions. The seat is the same for all three designs.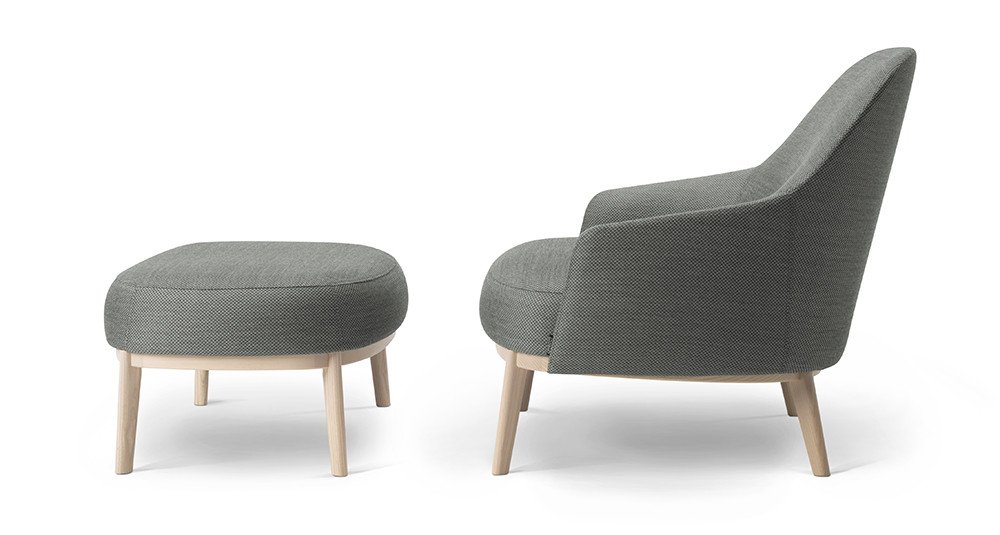 Shift Wood, by Daniel Debiasi & Federico Sandri. Ash frame.
Italian based Daniel Debiasi & Federico Sandri's collaboration with Offecct in 2018 resulted in a highly flexible easy chair named Shift. The easy chair – one seat and three different backs – can easily change the expression in a room. The different heights can be used for everything from individual focus on a work task, to pleasant relaxation and creative meetings. As the function can be varied and upgraded, Shift has a long life. This year Shift is upgraded with a base of solid white stained ash, so its expression can be further varied.