SHIBUI – A New Design
A new series consisting of both a wall and floor lamp plus three pendants in various sizes.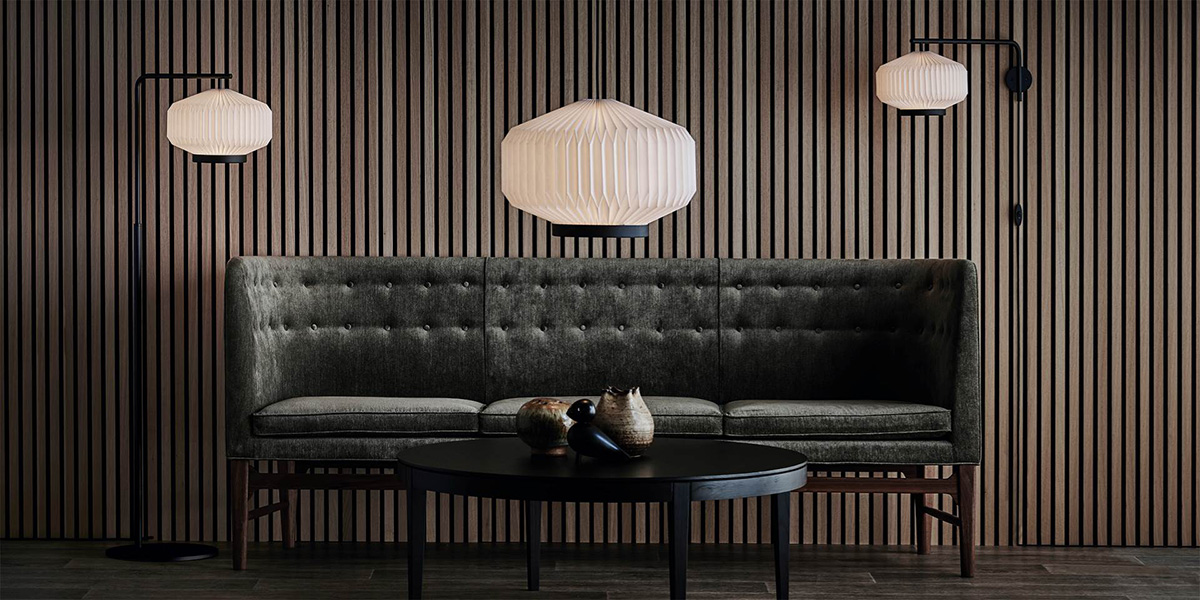 It is a great pleasure to present this autumn's latest lighting series, SHIBUI, designed by Søren Refsgaard. SHIBUI was based on our DNA, where Søren created an ultra cool series which references back to the 50s but also with a link to Japanese minimalism.​..

           Kim, CEO
Designer Søren Refsgaard grew up with LE KLINT lamps and has always been drawn to the shade's atmospheric light and patterns, which seems simultaneously simple yet infinitely complex. His goal has been to create a lighting series, with a clear LE KLINT DNA, while displaying its own character and strength.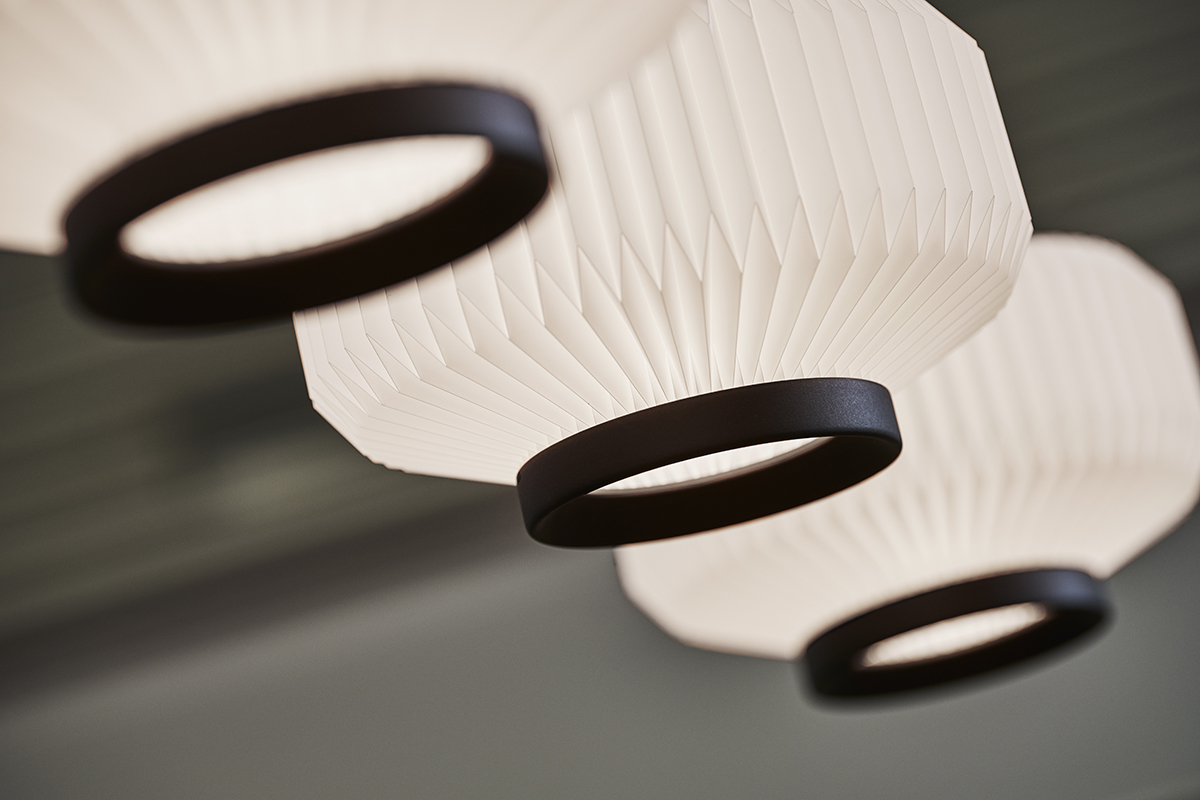 The defined shape and lines are clear visuals of Søren's thought process in terms of functionality – which is quite obvious in both the wall and floor lamp, that can be adjusted to provide light wherever it is desired.
The monochrome colours gives two specific guarantees: They ensure that the products' colour choices will never become outdated with the ever-evolving current trends.
They also allow the series to be flexible within any interior designer's mood board, ensuring their longevity for years to come – an infamous characteristic of LE KLINT lamps.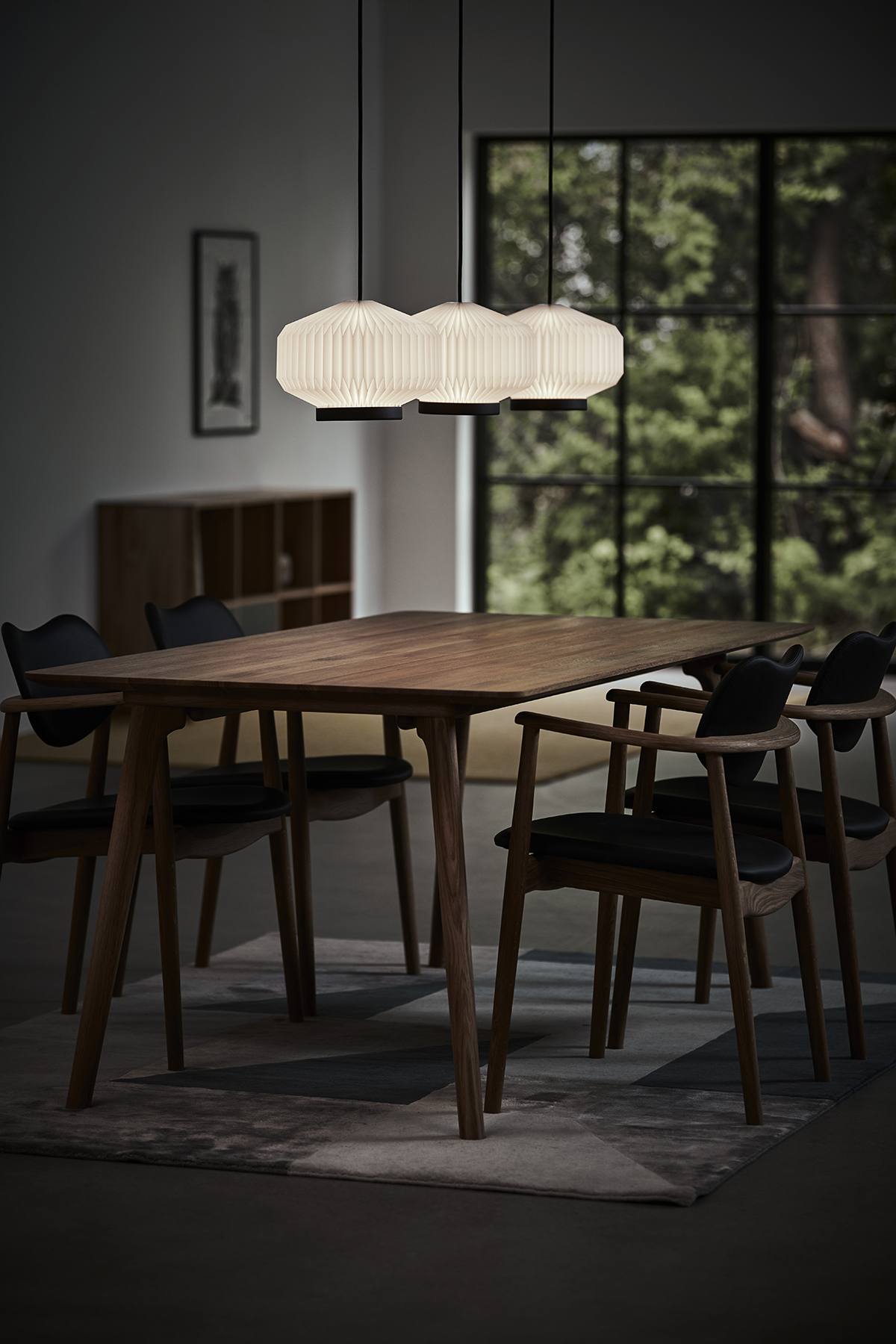 SHIBUI  "Old school cool"
You may quickly come to think of the phrase "old-school cool" with this design but Shibui also describes creative restraint and functional elegance. Shibui objects at first glance, appears simple but they have these subtle details, such as nuanced textures, that balances simplicity with complexity, ensuring that one never grows tired of a Shibui, but instead, find new meanings and a continual revealing of its enriched beauty, which causes its aesthetic value to continually evolve over time.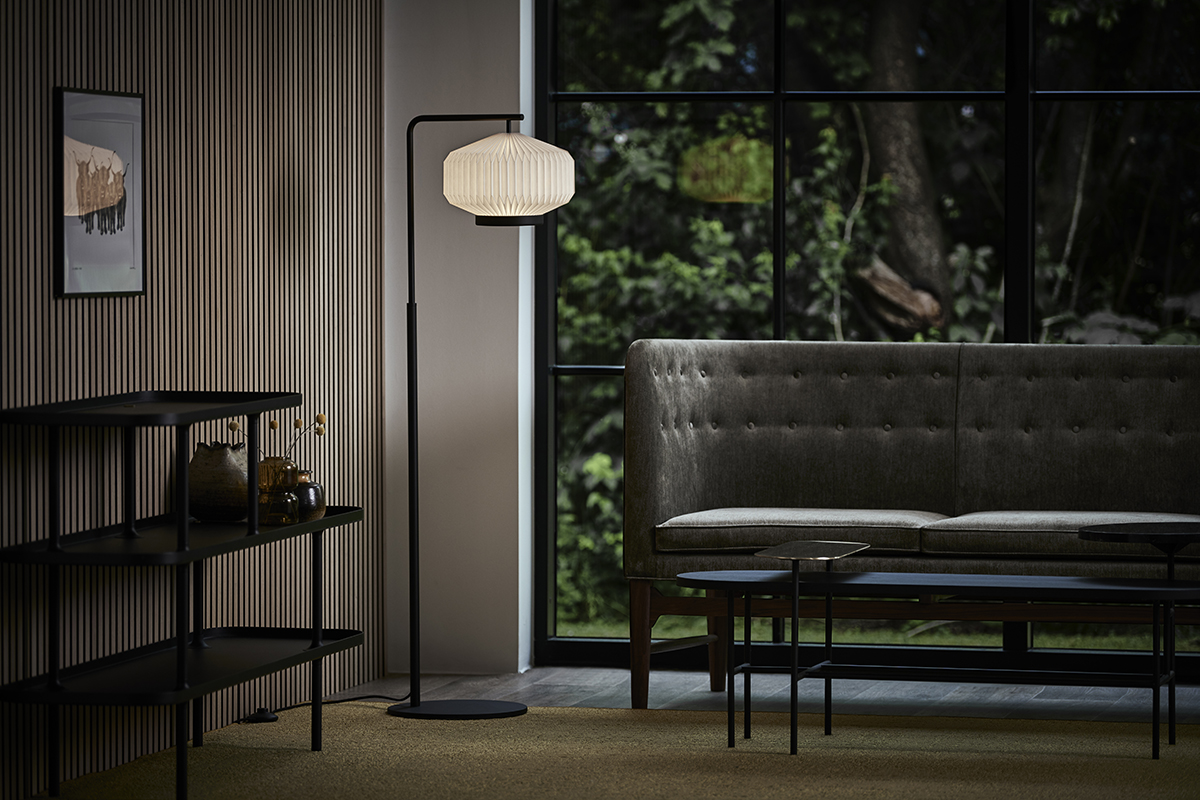 The SHIBUI series consist of a wall and floor lamp and pendants in three sizes – and of course they were …
Made in Odense, Denmark…