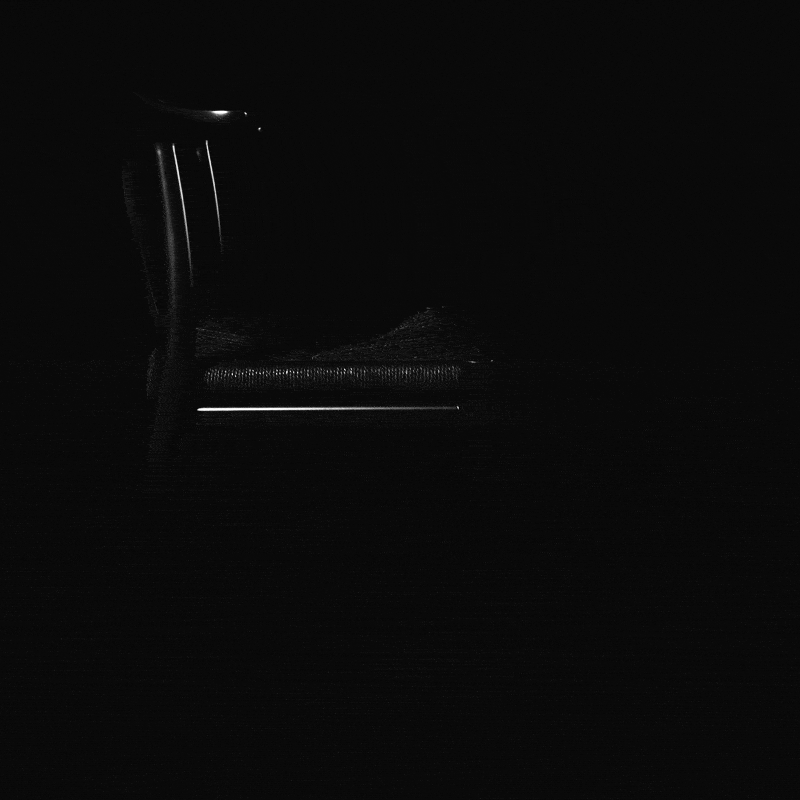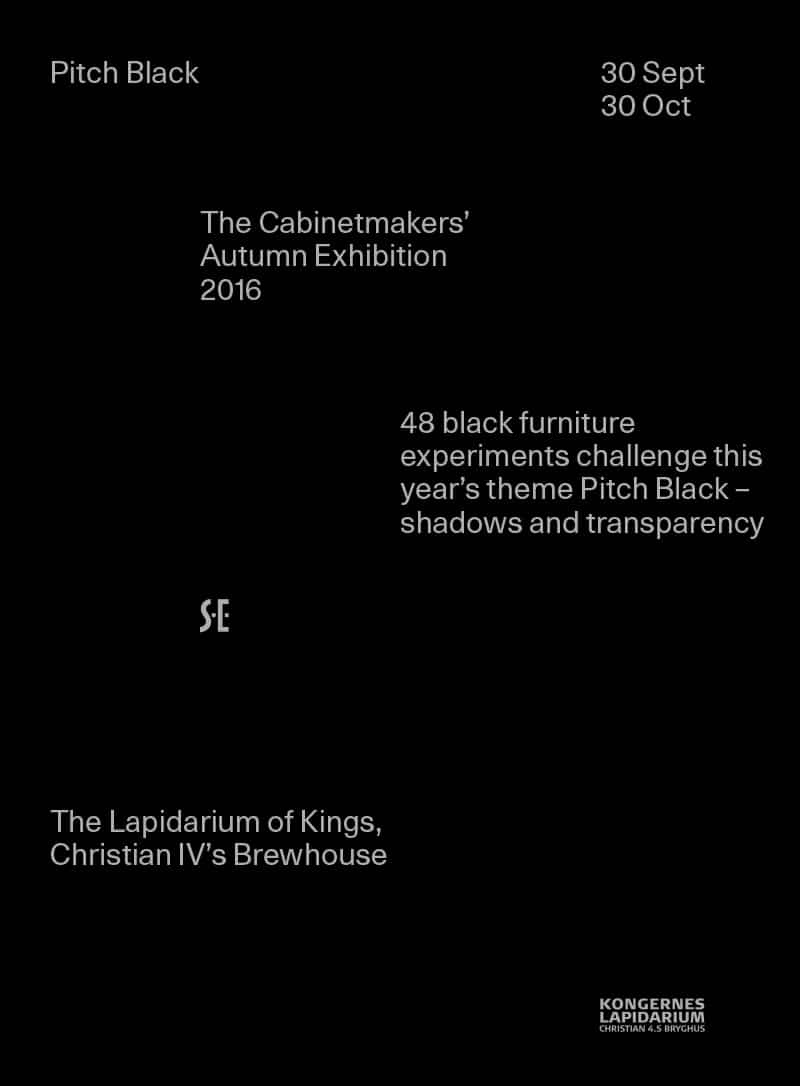 Snedkernes Efterårsudstilling
The Cabinetmakers' Autumn Exhibition 2016.
30 September – 30 October 2017
This year, the Cabinetmakers' Autumn Exhibition pitches the colour black as the thematic guide for the members' experimental furniture. 'Pitch Black – shadows and transparency' is the title of the exhibition, which revolves around contrasts.
Pitch Black – shadows and transparency
Black like the lines of a paper sketch. Black like the absence of light. In combination with the subtitle, shadows and transparency, the colour black is this year's theme, which has drawn 48 brand-new furniture experiments into the light. The result of the team effort of designers and manufacturers, our exhibition was conceived in the experimental open space provided by the Cabinetmakers' Autumn Exhibition in a field that is otherwise driven by commercial interests. We are proud to promote this collaboration and to showcase the outcome at this unique location in the Lapidarium of Kings, King Christian IV's former brewhouse.
The exhibition is partly site-specific, in the sense that the physical setting provided the thematic inspiration for several of the designers: a stacking chair that literally stacks up to reach eye level with the equestrian statue. A screen for hiding the king's sculpted nudes. A table reflecting the vaulted brewhouse ceiling. A cabinet of mirrors throwing light and shadows into the collection of white sculptures.
Pitch Black – shadows and transparency is also an exhibition that manifests the wide range of the field. The wide range of production methods. The wide range of creative approaches. The wide range in design, craftsmanship and new materials. New materials – or new treatments of existing materials – have played an especially prominent role for this year's exhibitors, some even inventing new materials for the occasion, while others refine used objects to create new hybrids.
Pitch Black – shadows and transparency is a diverse presentation of 48 brand-new pitch-black pieces of furniture that highlight alternative as well as classic virtues, driven by curiosity, craftsmanship and a life-long passion for material and form. The exhibition was designed by Norm Architects with a dramatic use of light and dark as contrast-rich companions. We wish you a rewarding experience.
se-design.dk
kongeligeslotte.dk
Photographer Alexander Arnild Peitersen
Spara
Spara
Spara
Spara
Spara
Spara
Spara
Spara
Spara
Spara