Scala is a complete series of screens, which can be mounted on walls, hung from the ceiling, and is also available as free-standing floor screen, table screen, and hanging room divider.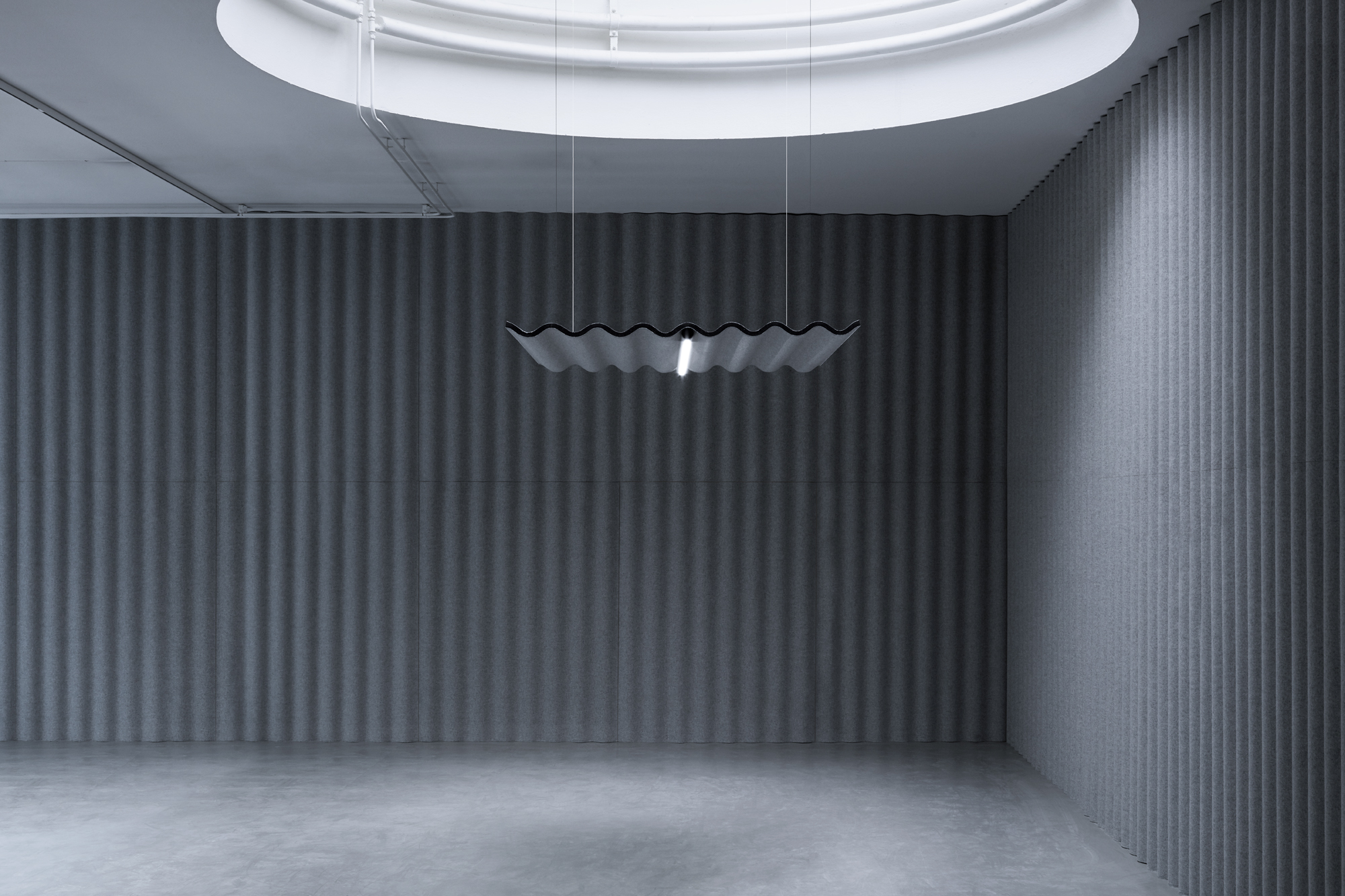 The design of the sound-absorbent Scala is not only developed for visual reasons, but primarily to contribute to a softer soundscape. The wall-mounted version of Scala is available in different sizes. Portrait or landscape format, to be hung on hidden wall brackets.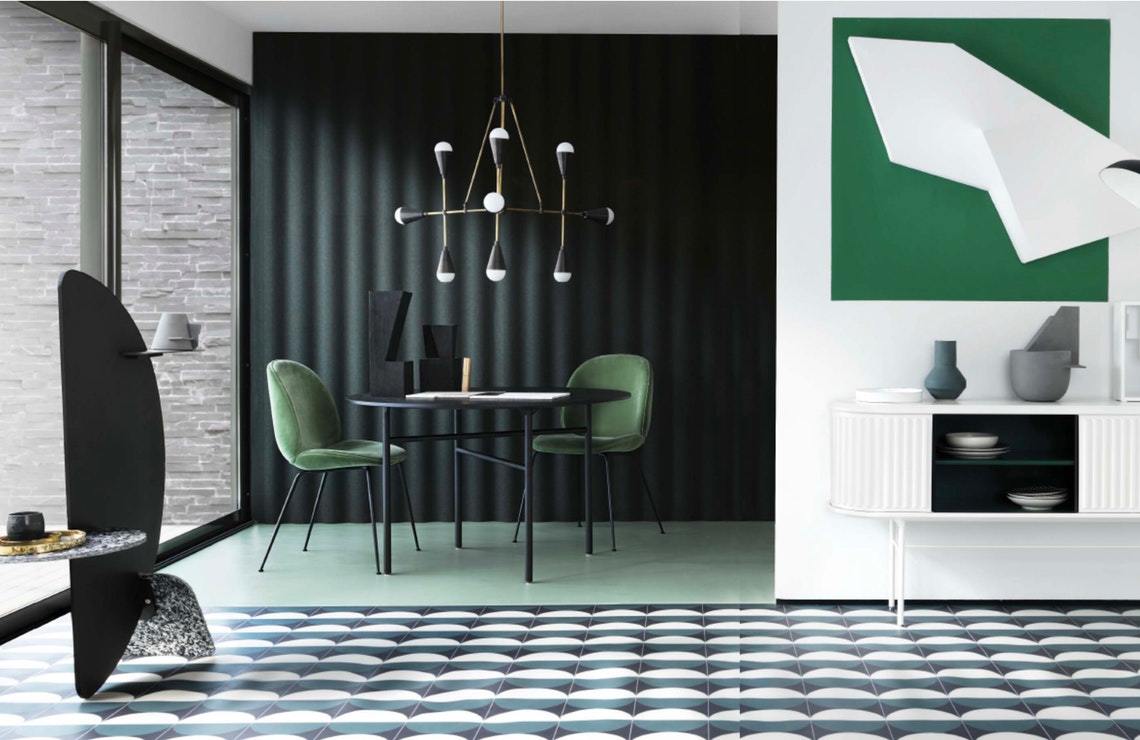 Materials and sustainability: The modules are made from compressed felt fabric with a sound absorbing core. Concealed metal brackets. Scala is 100% recyclable, and the fabric is approved by EU Ecolabel.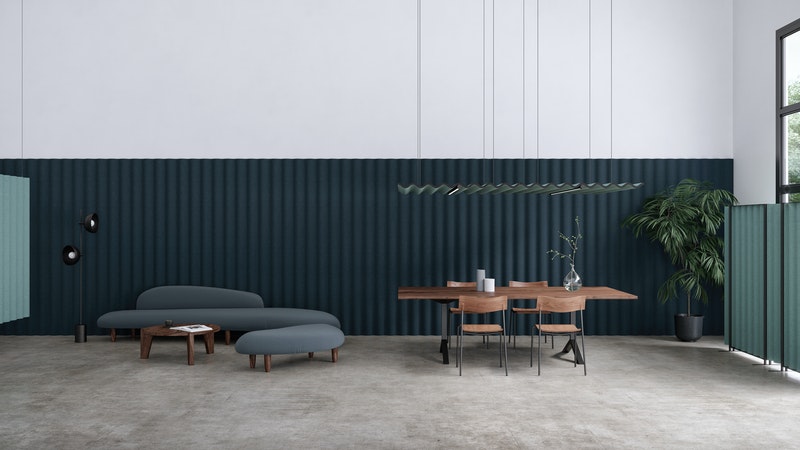 Anya Sebton is an award-winning designer and interior designer with commissions from leading Scandinavian producers including Lammhults, Asplund and Abstracta. Her works are found in airports, embassies and museums around the world. A simple graphic style and solution-oriented approach have made her a highly acclaimed designer. Clearly reflected in her work as an interior designer is a well-developed sense of a space's possibilities and limitations.
With Anya Sebton, form always closely interacts with function. This is evident in her Scala screen concept, which she designed for Abstracta. Its design language is inspired by corrugated iron – a form which not only gives the screens their distinct visual identity, but which was developed primarily with soundscapes in mind, as the wave-shaped screens effectively attenuate sound waves.