Exhibition period
December 10, 2020
– April 25, 2021
The SAS Royal Hotel – now the Radisson Collection Royal Hotel – is one of Arne Jacobsen's most iconic buildings. The hotel, which in 2020 can celebrate its 60th anniversary, became Denmark's first skyscraper.
Photo: Paul Warchol
It is a perfect example of how Jacobsen mastered all steps in the architectural process, from the largest lines to the smallest details.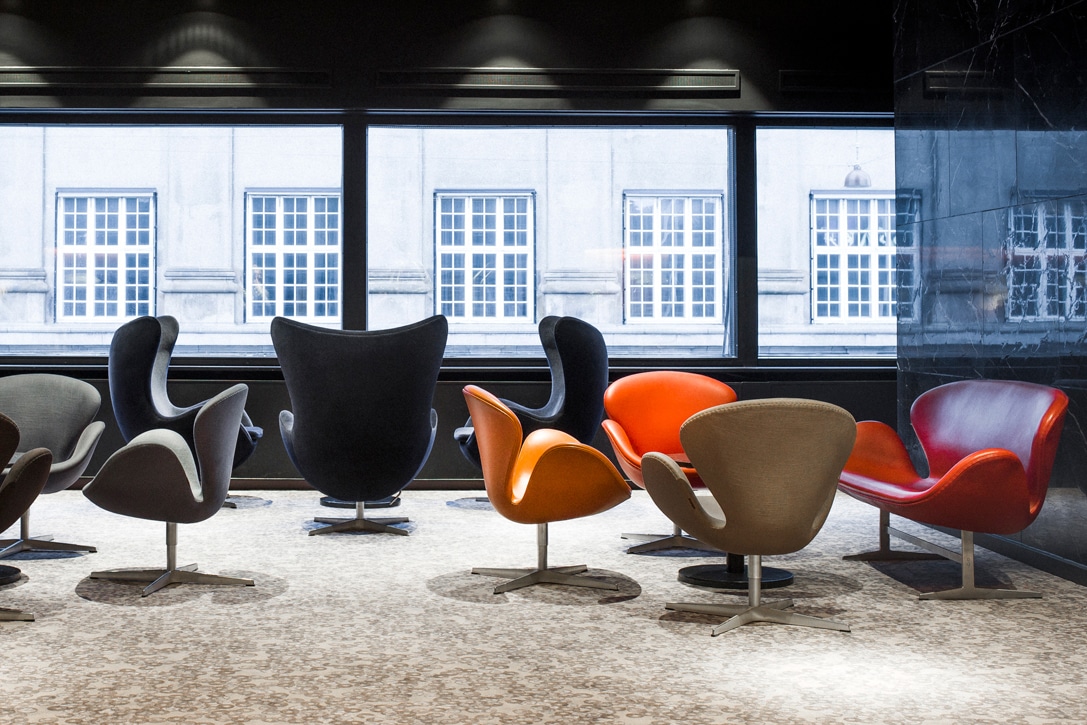 When the hotel opened, it was considered the most modern hotel in the Nordic region, but not everyone was equally impressed by Jacobsen's masterpiece. Why was the SAS Royal Hotel so reviled in its time? And how was it also a declaration of love for Copenhagen?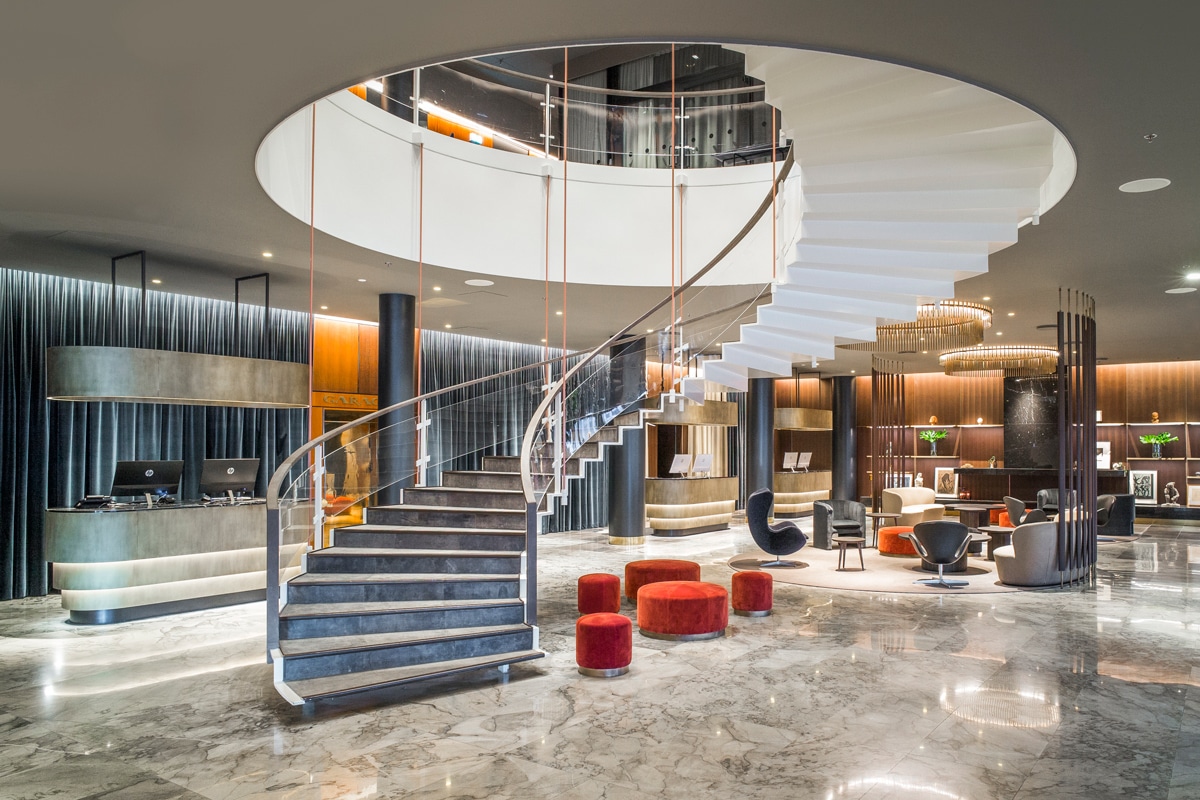 SAS Royal Hotel – a love story is an intuitive, playful and tactile exhibition, which shows Arne Jacobsen's thoughts about total design, radical architecture and beautiful design elements.We zoom in on Arne Jacobsen – a modern pioneer who was ahead of his time – and one of his most famous buildings.

You will find the exhibition in DAC Passage.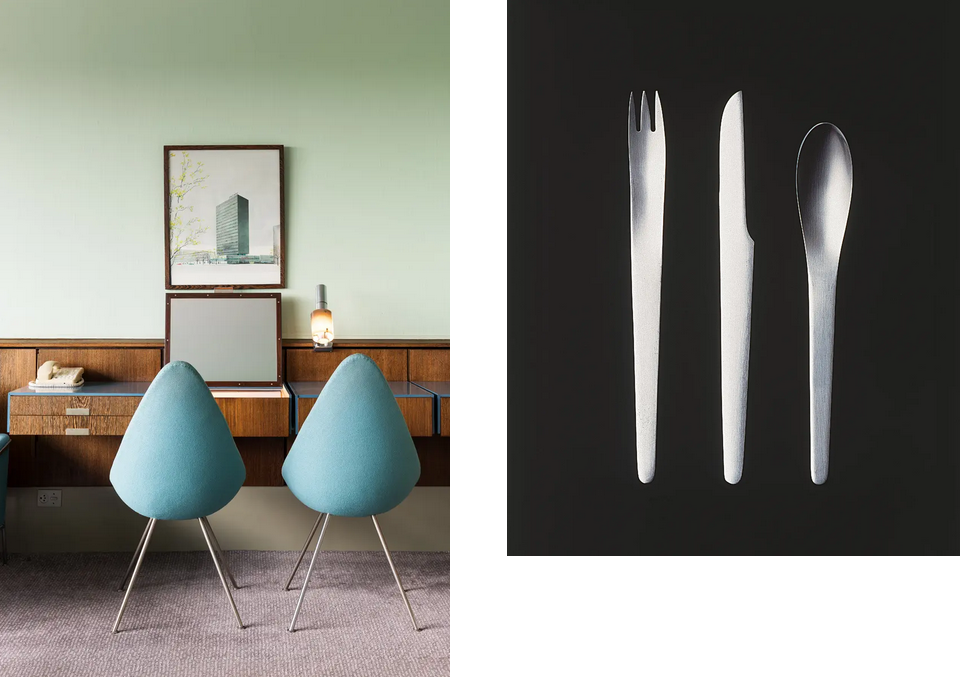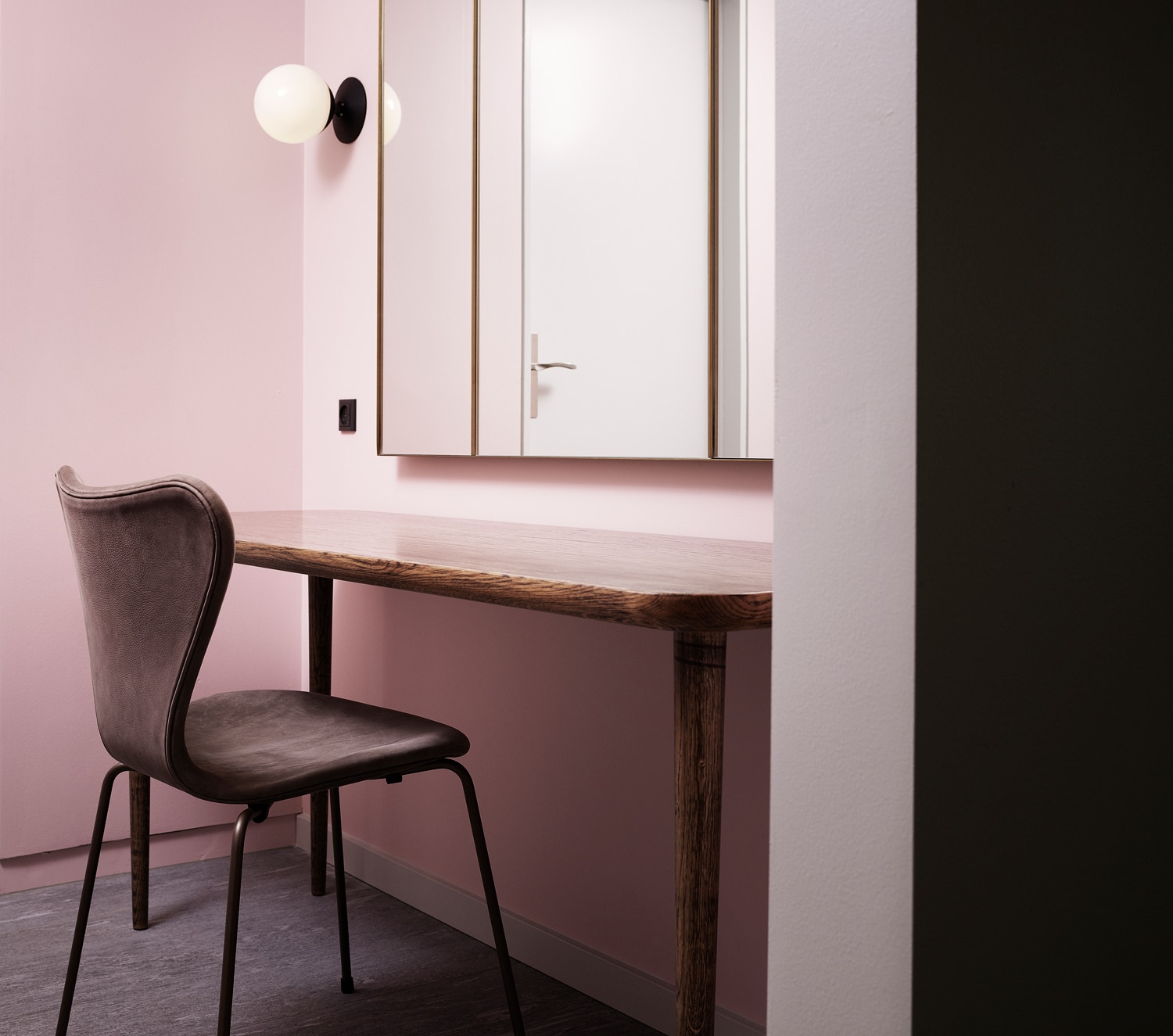 One of a kind
Arne Jacobsen (1902-1971) was one of a kind in Danish architectural and design history. With his versatile talent and tireless desire to create, he made history putting Danish architecture and design on the world map.
Developed by
The exhibition is developed by Danish Architecture Center in collaboration with Radisson Collection Royal Hotel and supported by Realdania.