Sander Conference (2023) easy chair rewinds the history of Karl Andersson & Söner back to the 1950s, when the vogue was for log-cabin furniture, Svensk Fur, inspired by German Bierstube styling – robust, wooden furnishings made of pine. With its gracefully curved veneer back and gentle lines Sander is a modern variant of the log-cabin armchair that combines good sitting comfort with its own distinct design style.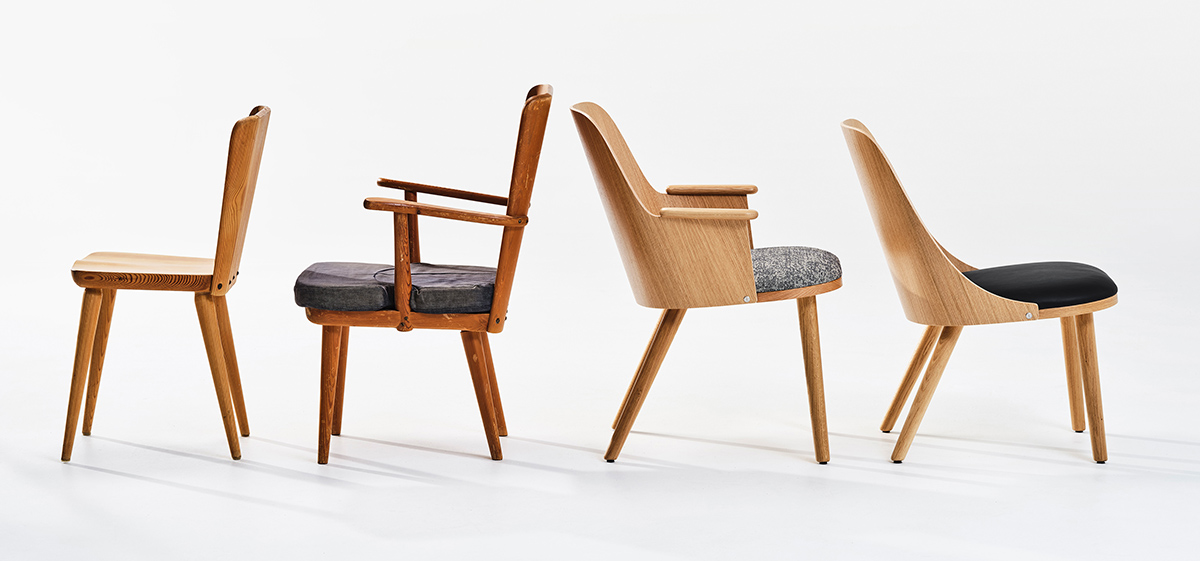 Adding a covered back pad enhances the comfort even further. The solid wooden armrests have been machined, sanded and buffed to echo the gentle expression and function of the chair.
Sander Conference is available with upholstered seat, uncovered or upholstered back and with or without armrests. The undercarriage available to choose from is solid wood legs incl. felt feet. Adjustable height metal 4-star base equipped with felt feet for hard surfaces or plastic feet for soft surfaces, please specify when ordering. 4-star wheel stand (not lockable), choose seat as fixed or adjustable. Easy chairs with metal stands have in common that they are available in black powder coating or matte polished and swivel.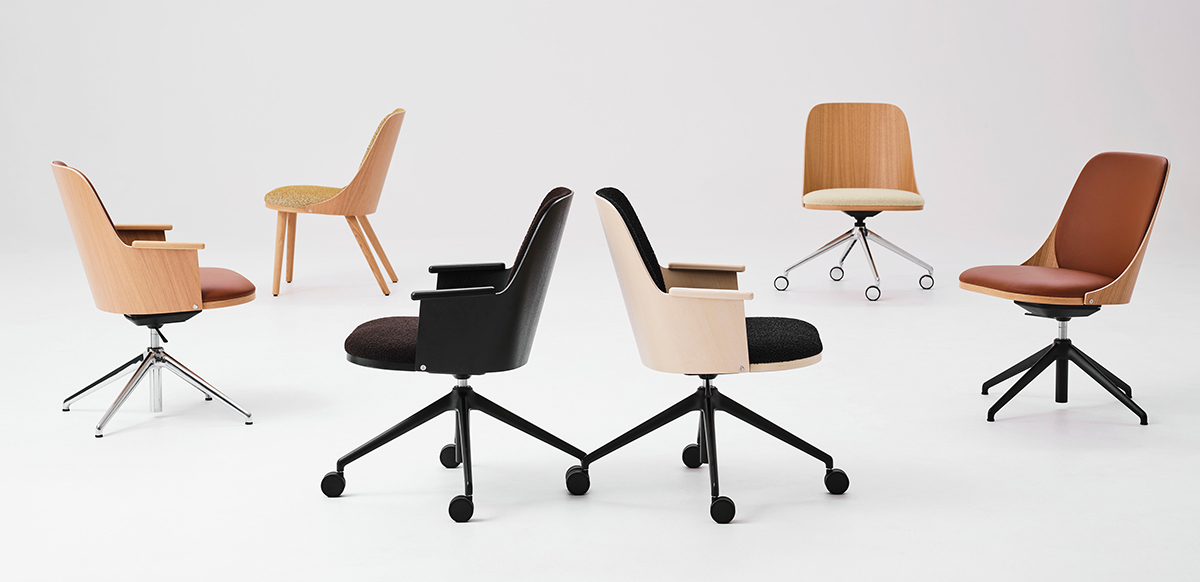 Choose from oak, ash, standard stains on ash, or white glaze on oak or ash. The seat and back may be covered in a fabric of choice or real or synthetic leather, according to customer wishes. Fabrics should generally be somewhat stretchable. Avoid striped/checkered patterns. A removable seat cover with an interliner of hospital-grade fabric or lining cloth is available as an optional extra. When choosing fabric for removable seat, washable stretch fabric are recommended.
The easy chair is supplied assembled. Hand tools are all that is needed to simply detach the back shell from the leg frame. It is a simple matter to separate seat and back, if the chair is to be re-covered. Sander Conference is a pretty easy chair with a wooden feel and is suitable for tables to socialize around, such as in the home and in public spaces.
Design by Roger Persson