Sand is inspired by Japanese Zen gardens. It comes in a calm beige colour that matches the name of the mat beautifully. The three-dimensional pattern is both tactile and meditative, creating a calm atmosphere by your doorstep.
Design: Kristine Five Melvær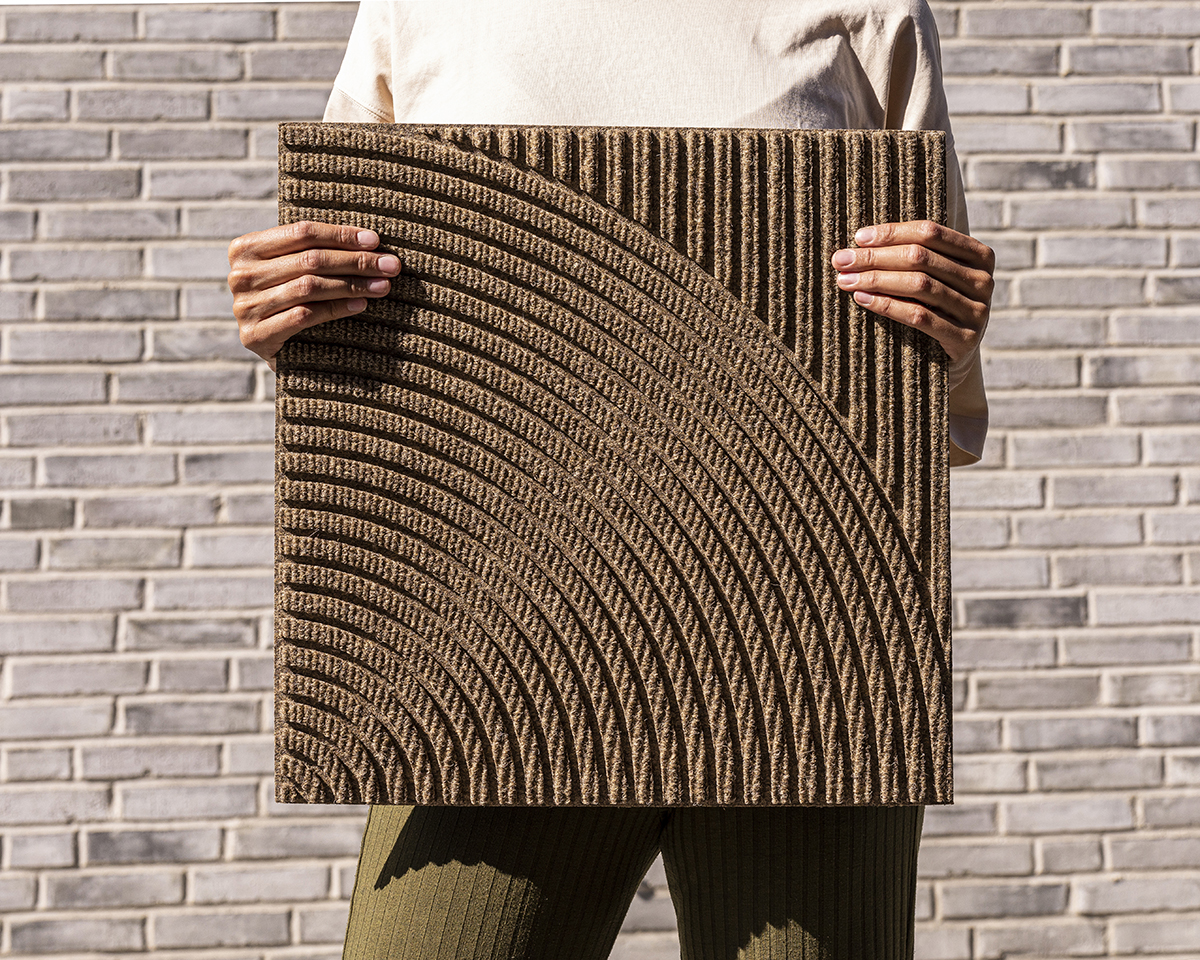 Red Dot Award Winner 2023
Carpet Tiles Series
Zen Entrance System
Zen Entrance System is a range of carpet tiles designed for larger, high-traffic communal areas, corridors or hallways. With its three-dimensional surface, the flooring offers a scratch and absorption effect that keeps dirt and moisture in the pile, so the surface looks clean and stays dry. The material used is 100 per cent recycled PET plastic. The elements can be laid in all directions and easily cleaned and replaced when necessary. "The tiles come in three colours and subtle patterns so they can be combined in countless ways, adding design to any interior project," the jury said of its choice.
• Manufacturer:
 Heymat AS, Mo i Rana, Norway
• Design:
 Kristine Five Melvær Design, Oslo, Norway