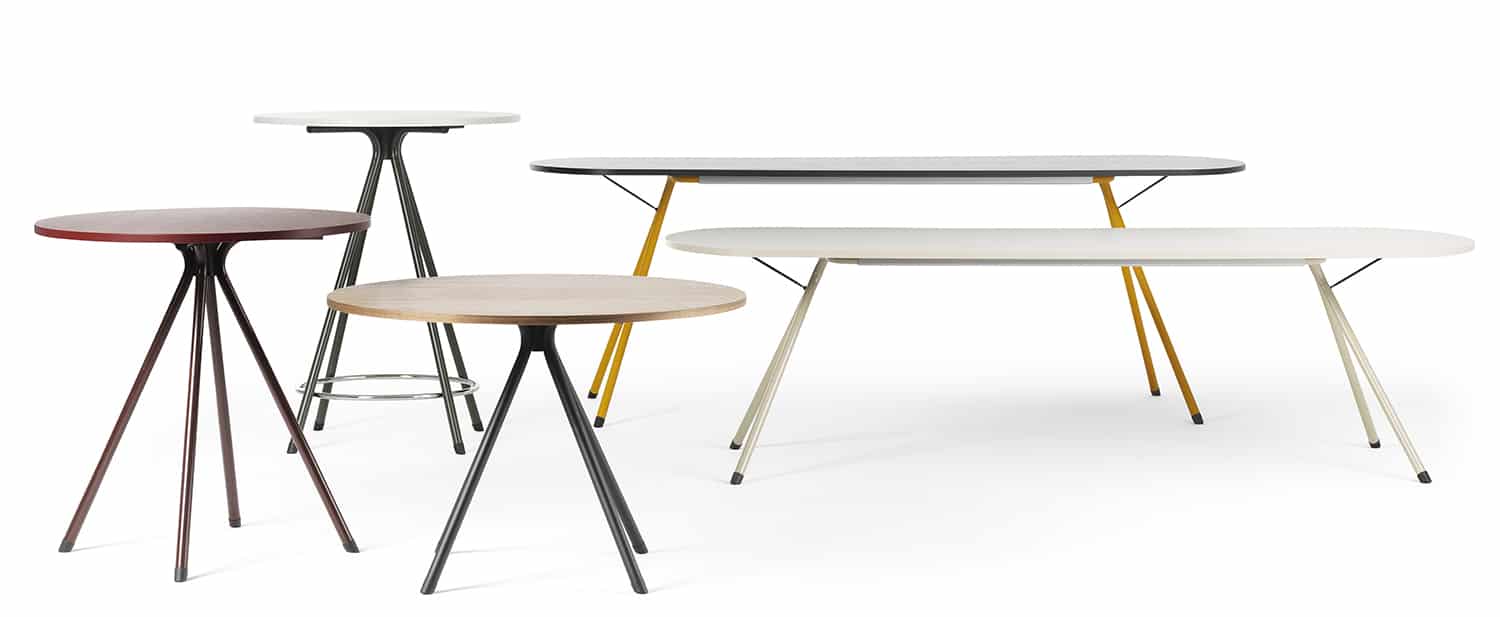 Swedish design company Lammhults is launching the new table series S18, designed by Anya Sebton, at the Stockholm Furniture Fair on 6–10 February.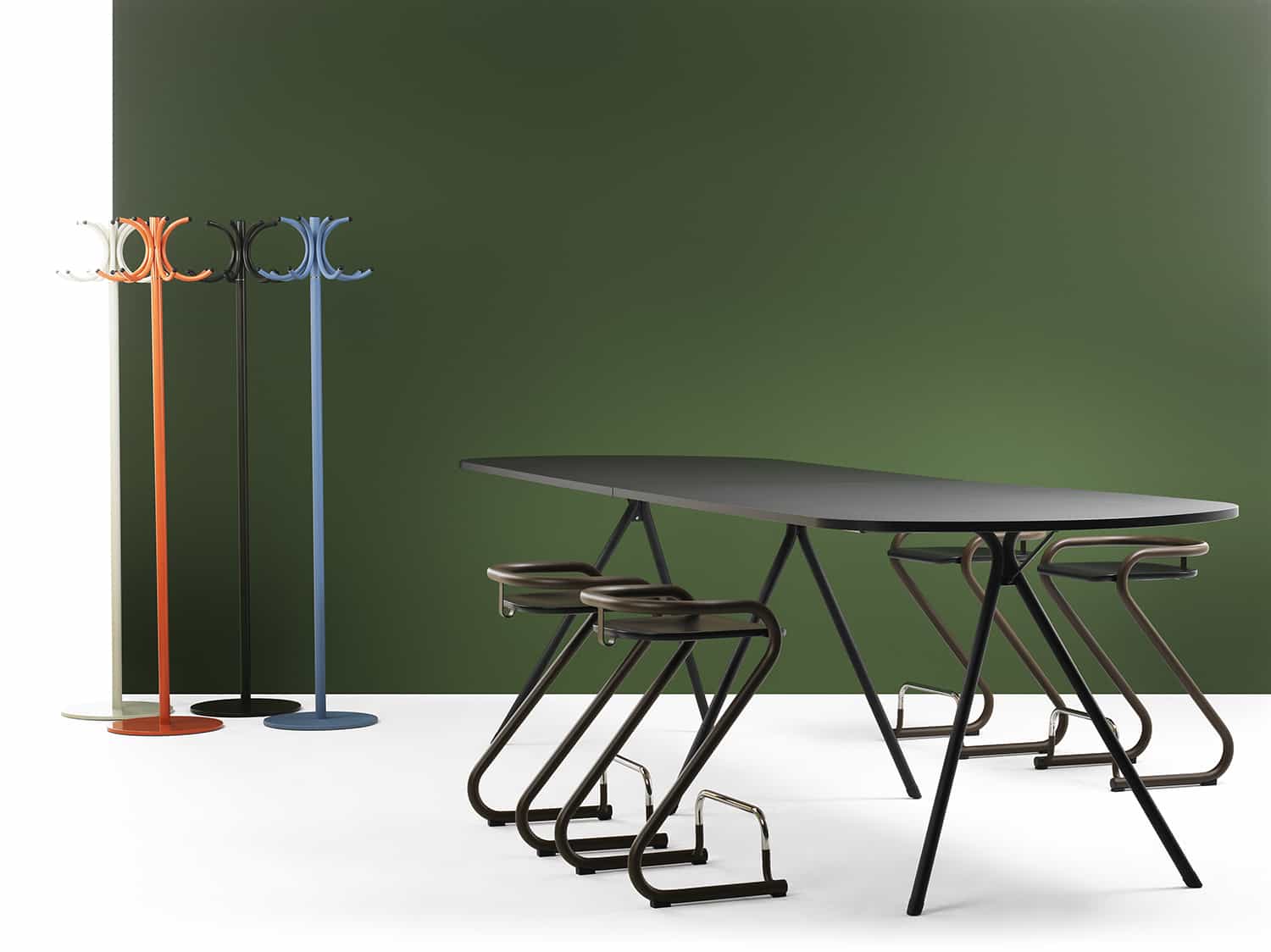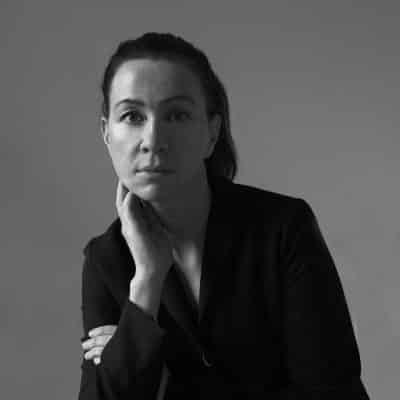 As an homage to Lammhults' classic and highly successful S70 series from the late 1960s, designer Anya Sebton has opted to use large-diameter steel tubing and to play with colour schemes in her new S18 table series. With various shapes and materials for the table tops, different heights and a frame in 30 different colours of powder coating, Anya wanted to enable users to put together the ideal table for their particular needs.
Anya's guiding principles when creating S18 were playfulness, cleanness and clear, functional design, and her hallmark graphically clean design is very much in evidence. The proportions and the meetings between materials and dimensions lend the table a balanced design. The sharply angled A-legs give S18 its own special character, and the supporting bar between the frame and top is not only practical but also enhances the visual effect. The bar uses an innovative solution in the form of a ball joint, to allow different angles as the table's height is adjusted.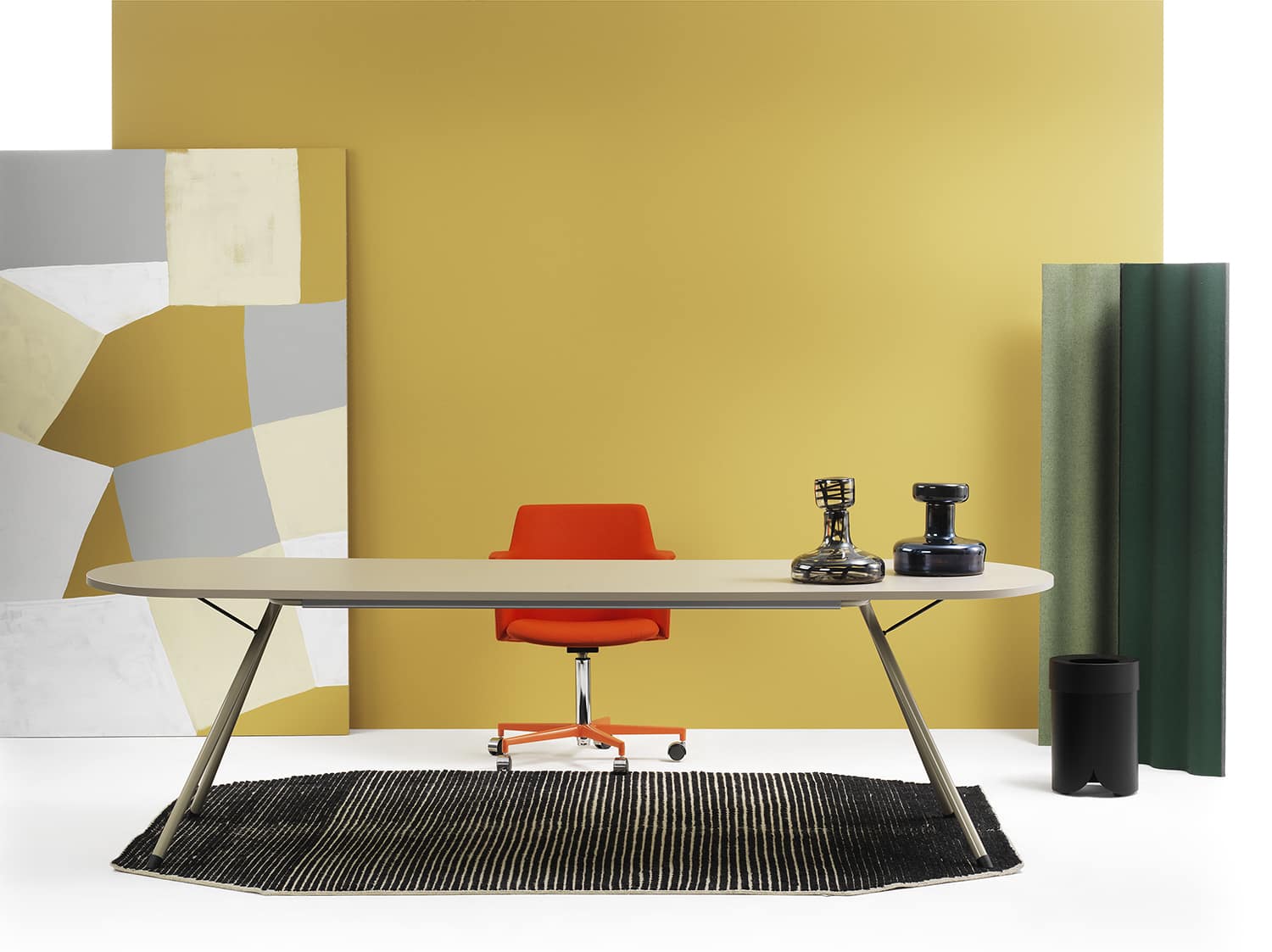 Anya Sebton explains: "For me, it's vital that the design of this table can work in every room; it's a table for different kinds of meeting-places, in situations both formal and informal. Nowadays we don't only meet in dedicated conference rooms, but also in the break room or hotel lobby, for example. S18 should be a meeting table for any environment."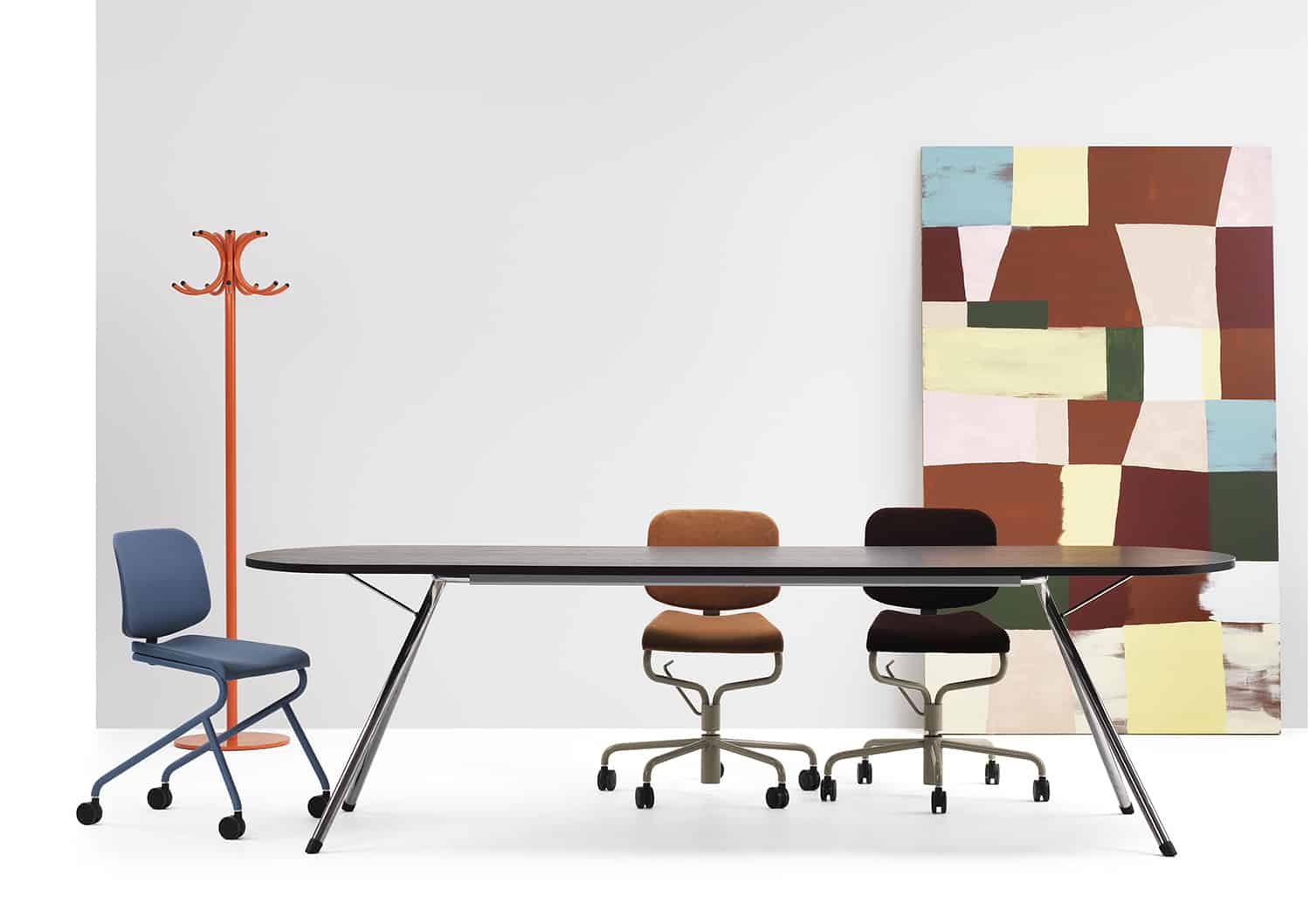 The table frame is made of extruded recycled aluminium and acts as a hub, where functions for connecting legs and cable housing are integrated. The cable housing is made of moulded felt, which provides some acoustic quieting for the table. S18 is available in three heights, 74, 90 and 110 cm, with a table top in direct pressure laminate, high pressure laminate or matte, fingerprint-resistant PerfectSense laminate, as well as linoleum.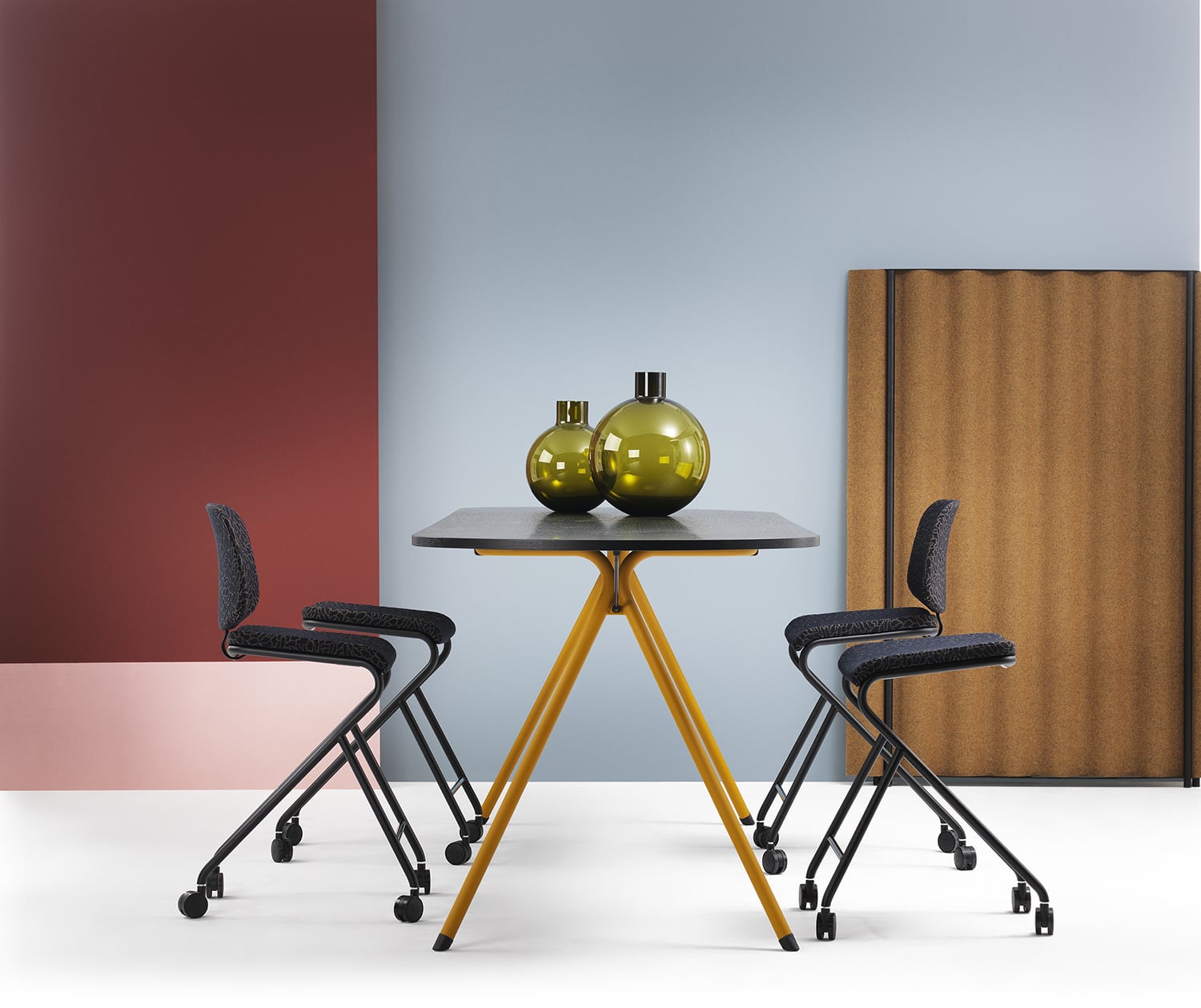 Working with Lammhults, Anya has researched the optimum table-top system in order to meet different user needs. Combined with a distinct identity, this affords the table its very own position on the market.



Lammhults Möbel AB, Box 26, SE-360 30 Lammhult
Phone: +46 472 26 95 00, Fax +46 472 26 05 70
e-mail: info@lammhults.se
Spara
Spara
Spara
Spara
Spara
Spara