Please note that we only allow 8 guests per exhibition room. This gives you 20 minutes viewing time of each exhibition. If space allows, we will also admit visitors from a queue outside the exhibition.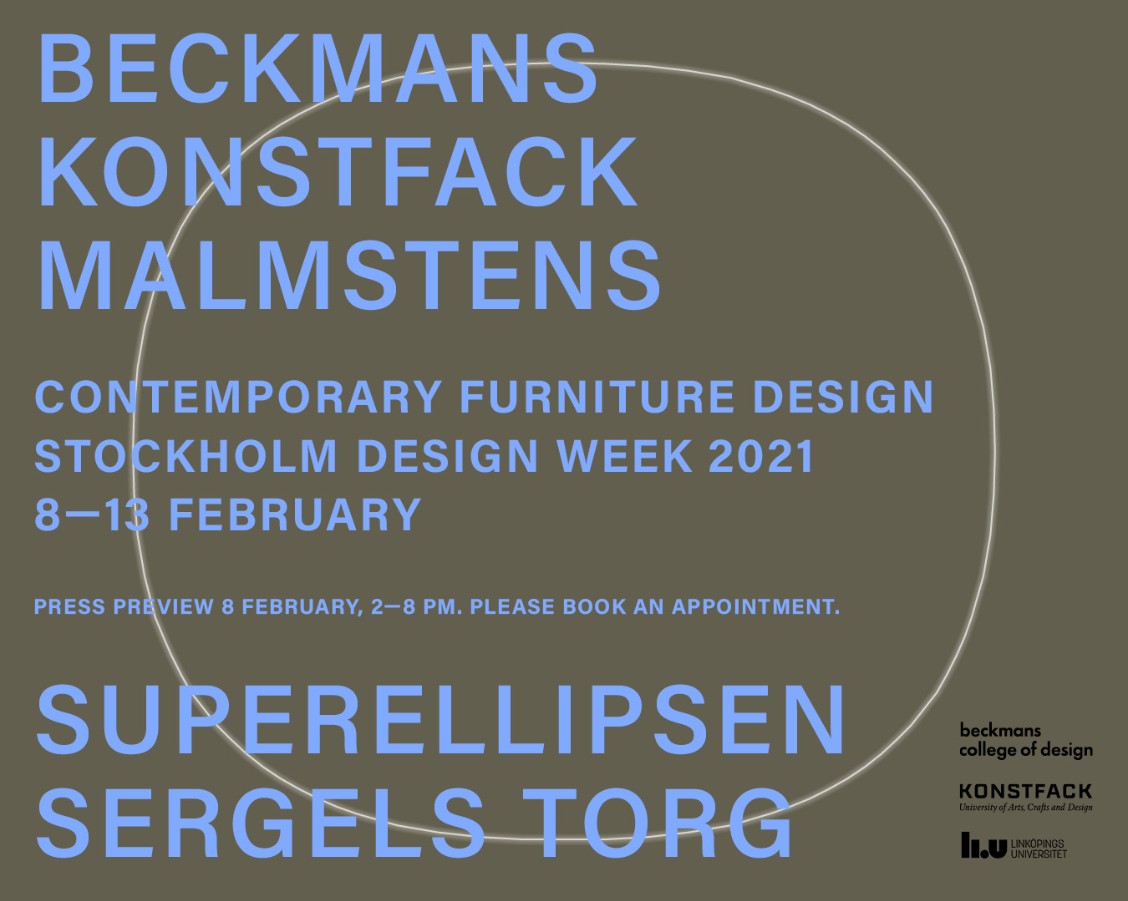 Discover the new Swedish design talents
Beckmans, Konstfack and Malmstens exhibit together at Superellipsen, Sergels torg during Stockholm Design Week.