Roll it in and roll it out with flowers, afternoon tea, drinks, or whatever surprise is on hand. Or simply let the Exit Trolley stand alone as a featured piece of furniture. Gunilla Allard's trolley is quintessential Scandinavian design at its best. Simply perfect for helping out at home or keeping dishes on the run in a restaurant. And of course, for carrying coffee, books and stationery in any office. "Why carry glasses, food, drinks and more when you could roll them?

I wanted to create a flexible and slender little trolley that supports and enhances the entire range of accessories presented by Design House Stockholm. I've chosen oak for both strength and character; it allows me to shape a distinctly graphic profile." Gunilla Allard is one of Sweden's most renowned furniture designers, and while she usually works in metal, she has managed to infuse Exit Trolley with that same kind of graphic precision in finely crafted oak. "It's a challenge for me to work in wood. You would think you would have to allow for slightly thicker dimensions, but Exit Trolley is made as thinly as possible. The natural-looking wood conveys a softer touch for a cozier feel that is equally suited to private and public settings."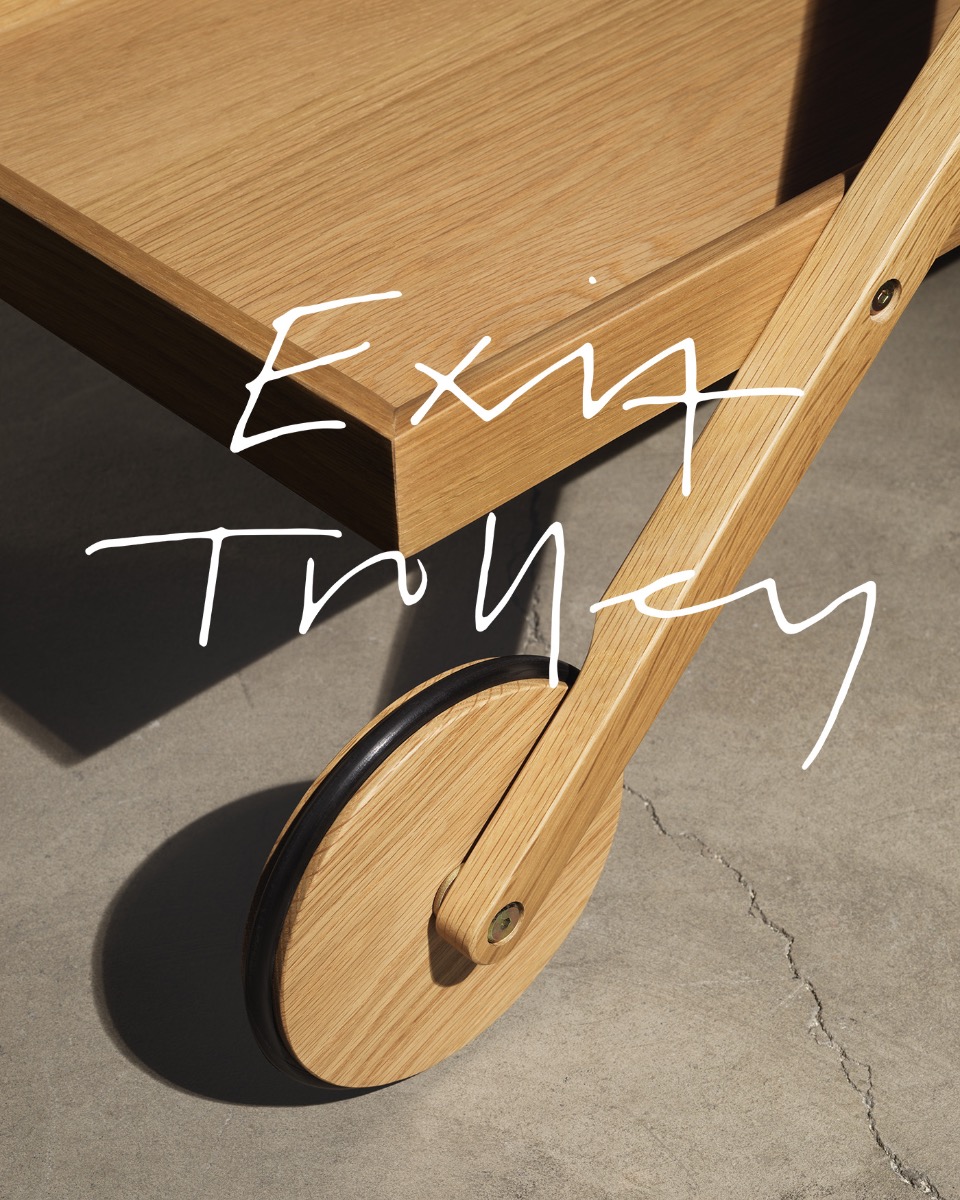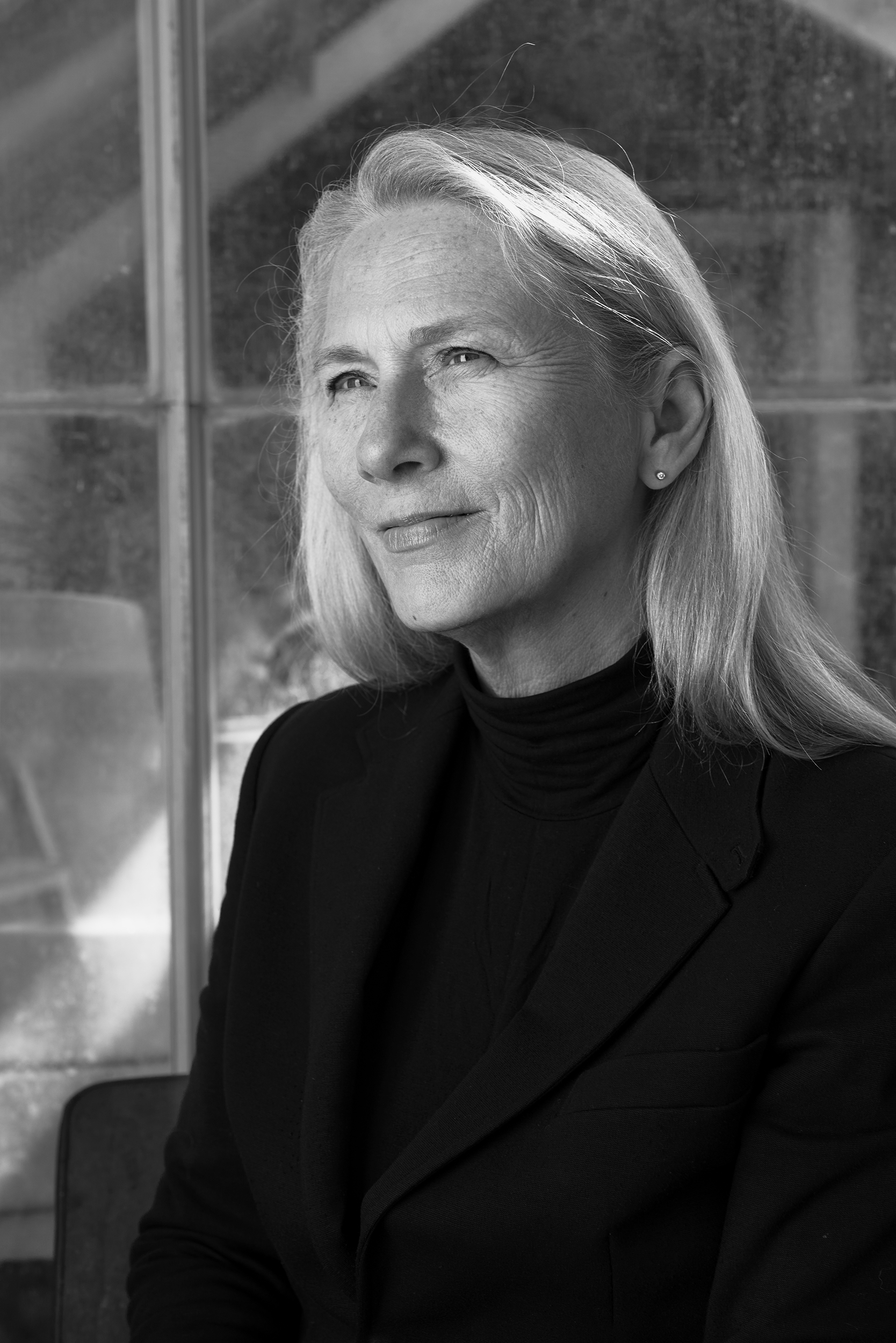 Design Gunilla Allard
With her precise, minimalistic and elegant designs, Gunilla Allard is one of Sweden's most renowned furniture designers. It's no wonder she worked on movies as an art director, prop master, and set designer before embarking on a design education. After creating all the art glass blown at Orrefors for the cult classic The Glassblower's Children, her endeavor for perfection and interpretation of a Scandinavian touch have infused every design assignment she has taken on, with thorough attention to detail regardless of the market. "We appreciate products that are homey at work; why should we  design for either the home or the office? I've tried to bridge that gap since I started out as a designer." In addition to furniture, Gunilla Allard has designed lighting, rugs, and kitchen and glassware since she graduated from the University of Arts, Crafts and Design in 1988. After graduation, which included a year as an exchange student at the Royal Danish Academy of Fine Arts in Copenhagen, she became the first female designer at Swedish furniture company Lammhults. Her Cinema easy chair, in addition to many other products, has won multiple awards.