The Rocca stool has a playful design that helps the body to keep active. The steel tubing gives the stool a minimalistic appearance, something that also makes it unique. The ring encourages movement and the seat lets you sit comfortably.

Together they form a unit that interacts. A different kind of seating that is easy to carry around in activity-based meeting places. Frame in chrome or CbM* powder coating.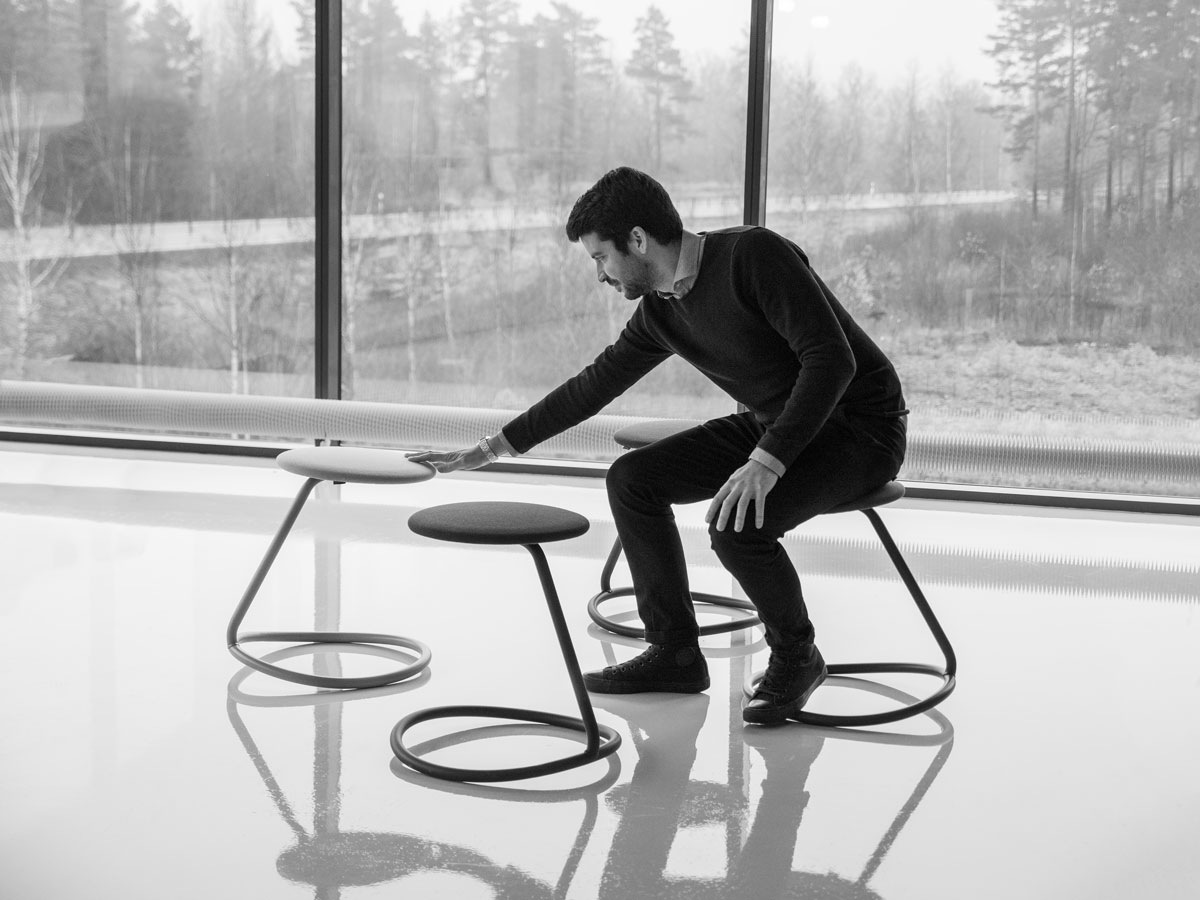 Designer Alexander Rehn
Newcomer 2020
The design scene is home to a number of promising young talents just waiting to meet their public. The Newcomer award is our way of honouring these young bold designers. Since the award was established in 2006, we have provided an international platform for young designers reaching out and making a name for themselves in a highly competitive industry. We see the Newcomer award as an opportunity to add a touch of playfulness to our range and think even further outside the box.

The 2020 winner is Alexander Rehn and the product is called Rocca. Alexander comes from Munich, Germany, where he studied interior architecture and product design at The Academy of Fine Arts.

Alexander had a clear idea for his product from the start. He noticed how sedentary we have all become, especially in our offices. His aim was to create a playful stool inspiring the body to move, a way of staying active.
What makes the Rocca stool unique is its simplicity. The ring encourages movement and the seat is comfortable, together they interact to form a unit. At the same time the stool is easy to carry around the modern activity-based office. The name Rocca is a play on "rocking chair", as you sit and rock on the stool.