Riff
Design Olle Lundberg
When Olle Lundberg designed the pendant luminaire Riff, he wanted to create a flexible and versatile luminaire, which could easily be adapted to different environments. He thought about how a car is built, where the bottom plate is the common component of various car models, and what differs them is the expression of design.
The common component of Riff is the so-called light engine, made of die cast ZAMAK for good thermal management, and with a LED module and LED protector included, reflecting high quality material in meticulate detail. Diffusers are also included for an even spread of light. Riff comes in three different sizes and the light engine is painted in black or white.
Standard accessories
To complete the luminaire, one of three accessories are added – two are in glass and another consists of a decorative mould with an extra diffusing plate. The attachment of the light engine and the accessory is an important part of the production, and is designed so that other kinds of accessories in different materials can be added if needed or if the design requires it.
Olle Lundberg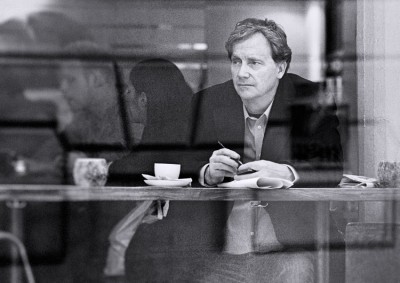 Olle Lundberg has over 25 years of experience in delivering high-end design solutions rooted in the traditions of Scandinavian design. The objective of his studio Lundberg Design is to deliver strategic, visionary design solutions. Lundberg thinks the success of a product is based on the ability to mediate between consumer insights, technology, art and science.
Over the years Lundbergdesign has received several international design awards such as the RedDot and IF awards.

Ateljé Lyktan. SE-296 81 Åhus, Sweden
Tel (0)44 28 98 00. Fax (0)44-28 98 38
Besöksadress: Fyrvaktaregatan 7, 296 35 Åhus
info@atelje-lyktan.se