&Tradition introduces Rely, a contemporary chair whose sleek shell is crafted from 100% recycled plastic. Renowned for his signature minimalism, Welling's latest piece continues his legacy of melding simplicity with practicality. Rely's understated appearance belies the thorough consideration that has been given to its ergonomic design, with each of its curves developed to provide optimal back support.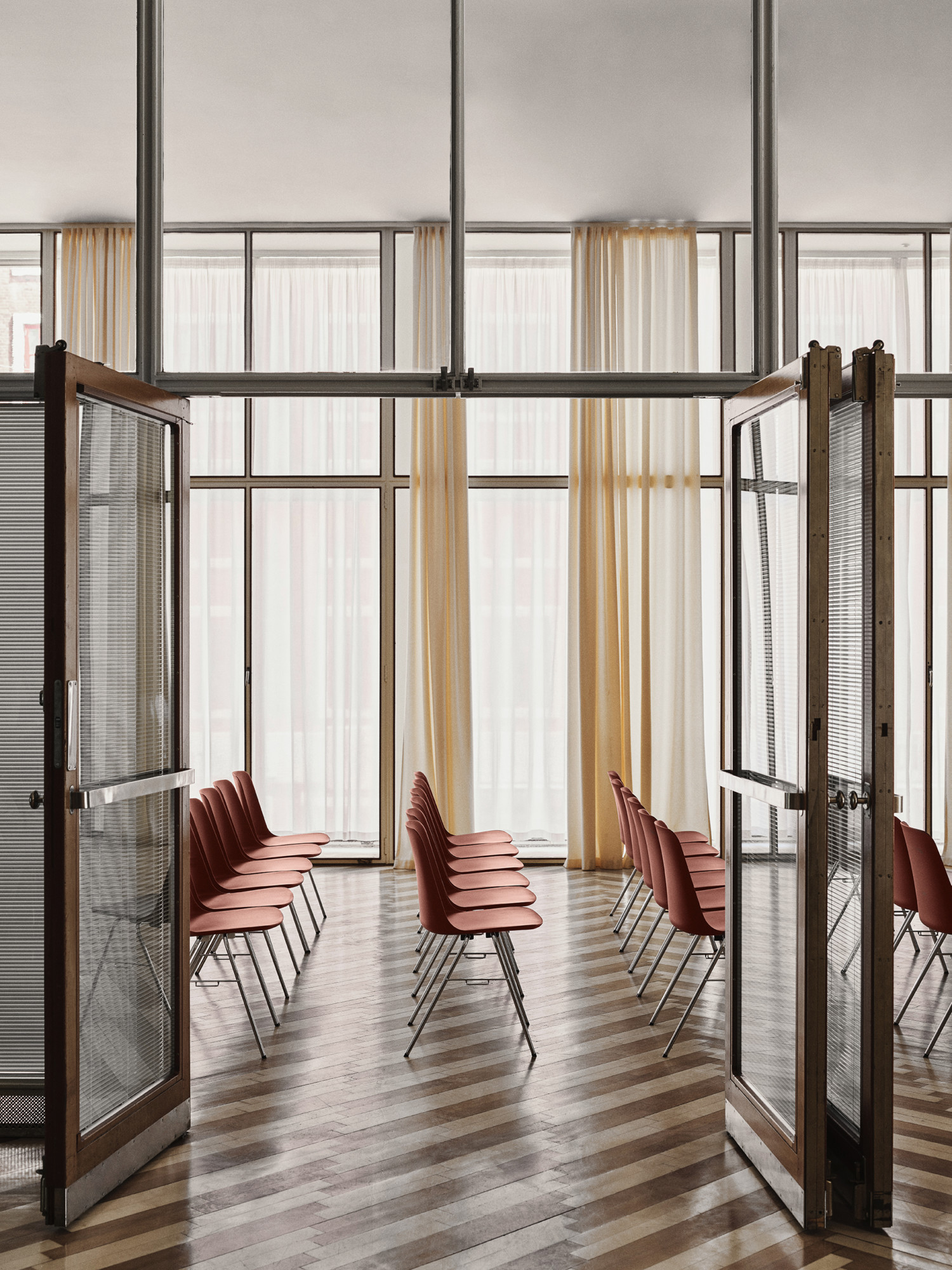 Designer Hee Welling dedicated nearly a year to researching the right materials for his latest piece. The result is Rely, an environmentally-friendly chair whose modern shell is crafted entirely from recycled plastic.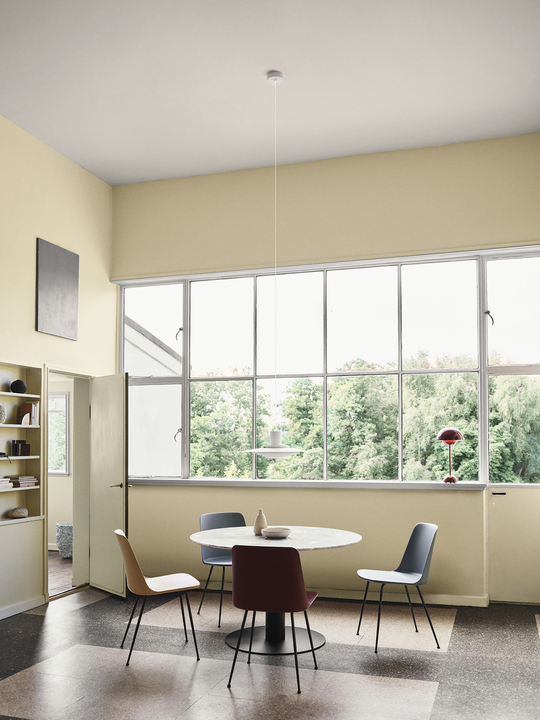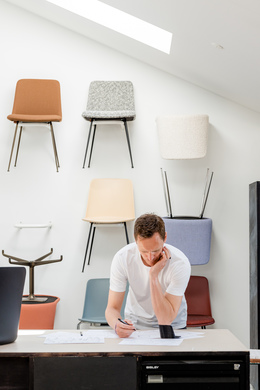 The inventive recycling process – which Welling continues to fine-tune – sees the chair's black shells crafted from the black plastic panels found in a car's interior. Because the coloured shells require clear materials that will act as blank canvas, Welling has pioneered a different approach for them, sourcing post industrial waste. After being crushed into small pieces they are mixed with colour and readied for injection moulding.
"When it comes to the environment, we want to do the best job possible with the best materials available," explains Welling of his decision to prioritize sustainability. This ethos has extended to all aspects of the chair's design including its construction; should it require a repair, Welling has deliberately made it simple to dismantle so that its lifespan is extended.