Getama to relaunch Wegner classic from the golden age of furniture art
It is neither a daybed nor an easy chair, and it is not a sofa. In fact, "one of a kind" is the most accurate description of GE1 from the 1950s – just like its famous creator. Its reintroduction pays homage to the company's former in-house architect and is a result of collaborating with the Wegner daughters.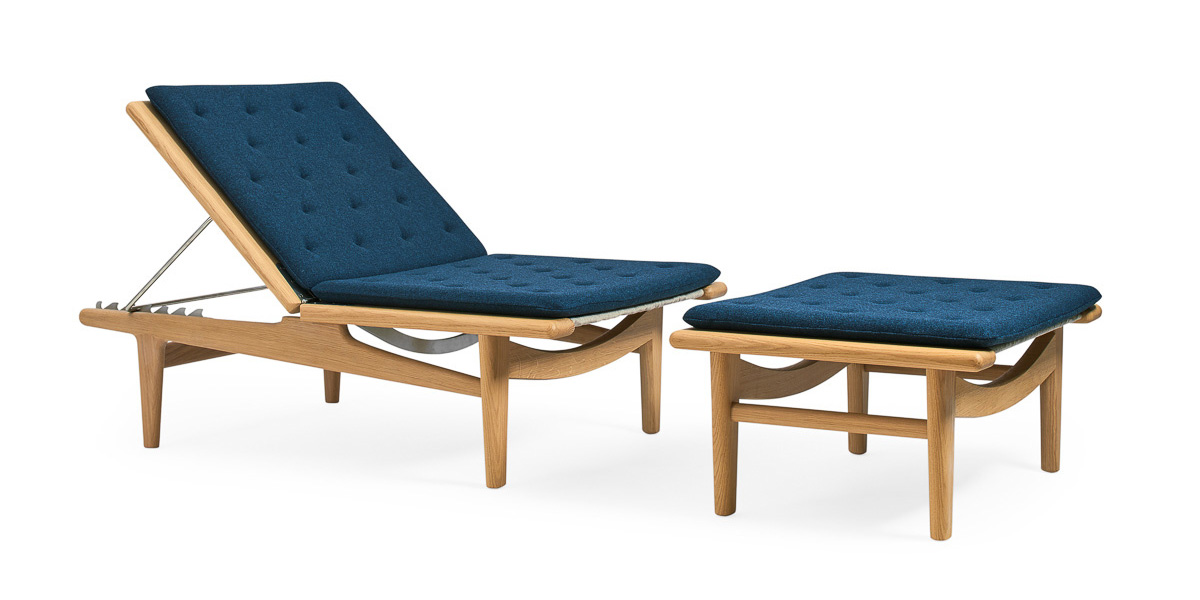 Although GE1 consists of two elements, it does not necessarily mean that the footrest must be placed in elongation of the seating element with the adjustable back. The choice is entirely up to the user. That way, the concept fulfills what Wegner had imagined back in the beginning of the golden age of Danish furniture design.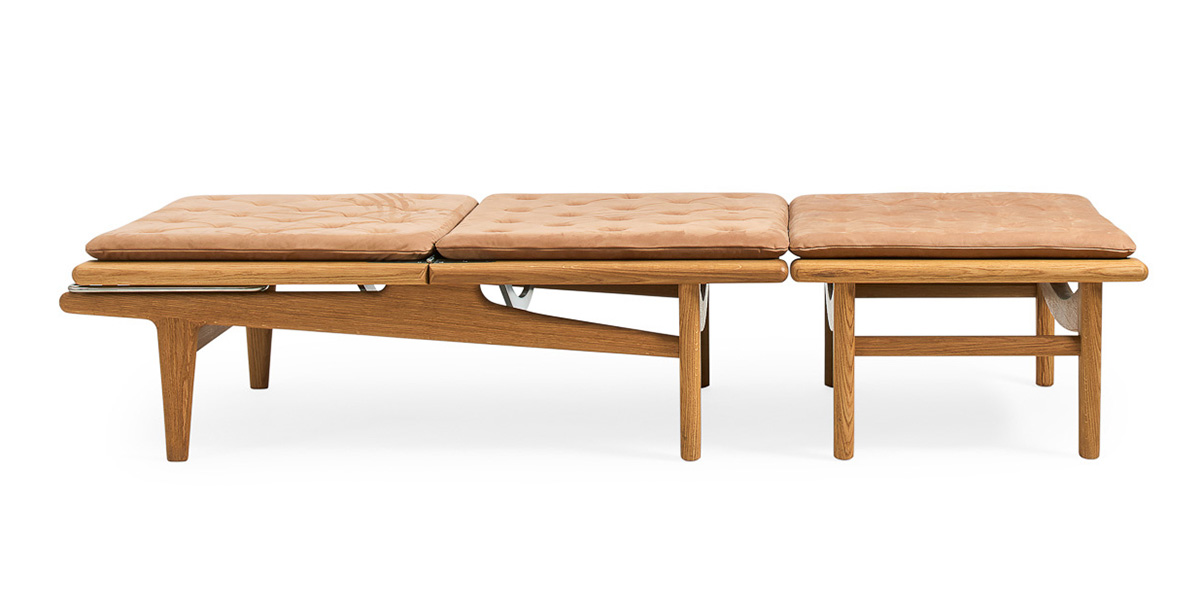 The chair is a hybrid and a unique manifestation of Wegner's understanding of functional design, where details and aesthetics are preconditions, not obstacles, of comfort.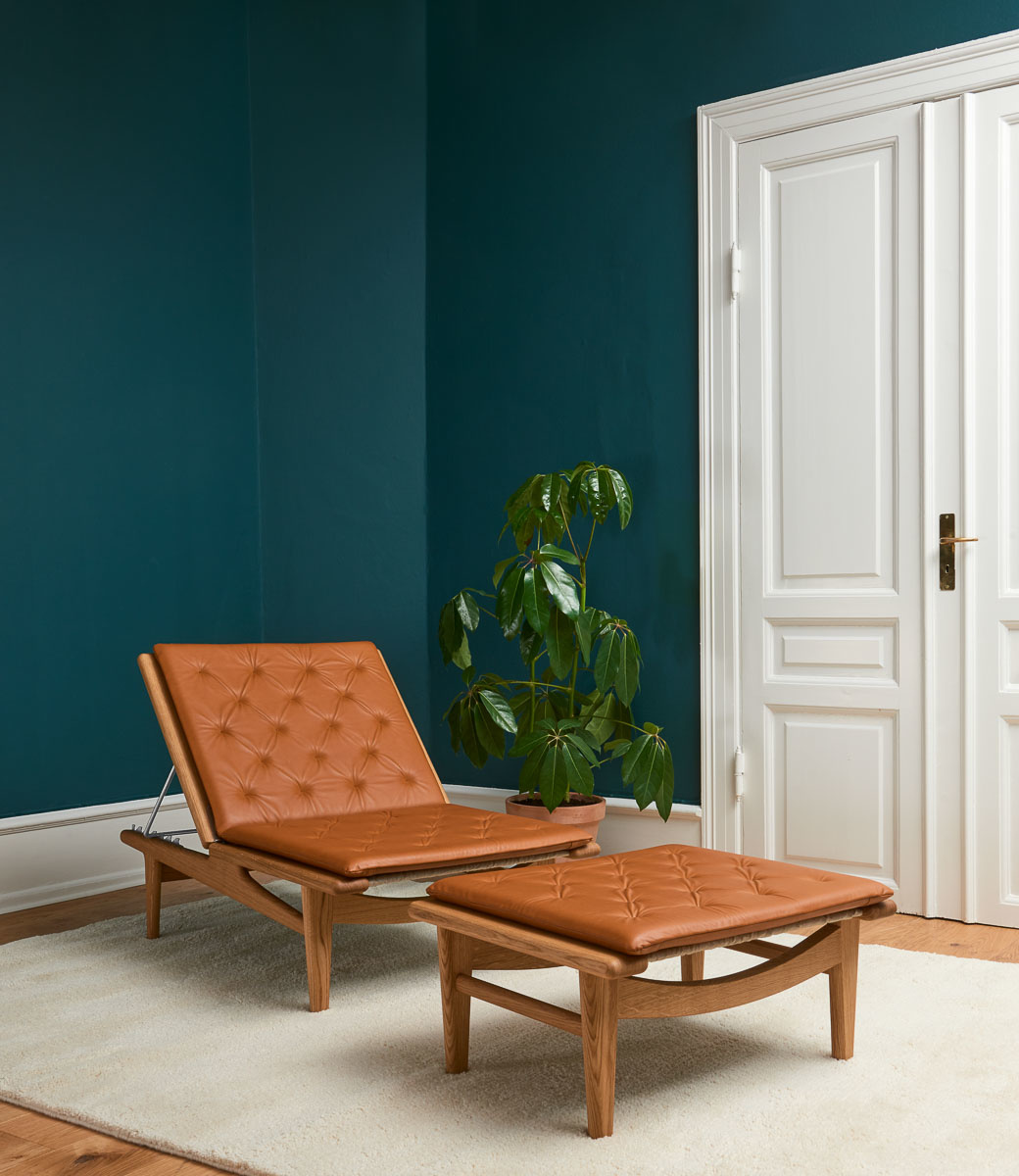 Just like in the 1950s, we are now sculpting Wegner's vision in respectable and solid materials such as oak, leather, and textiles, says Jesper Temp, director and owner of Getama.
GE1 was designed long before the advent of showrooms and flagship stores. This time, Wegner did not move into the workshop as he used to in order to monitor the manufacturing process and ensure the flawlessness of every single joint and sanding. Still, his spirit lives on in the fastidious carpentry and upholstery, both of which are hallmarks of Getama.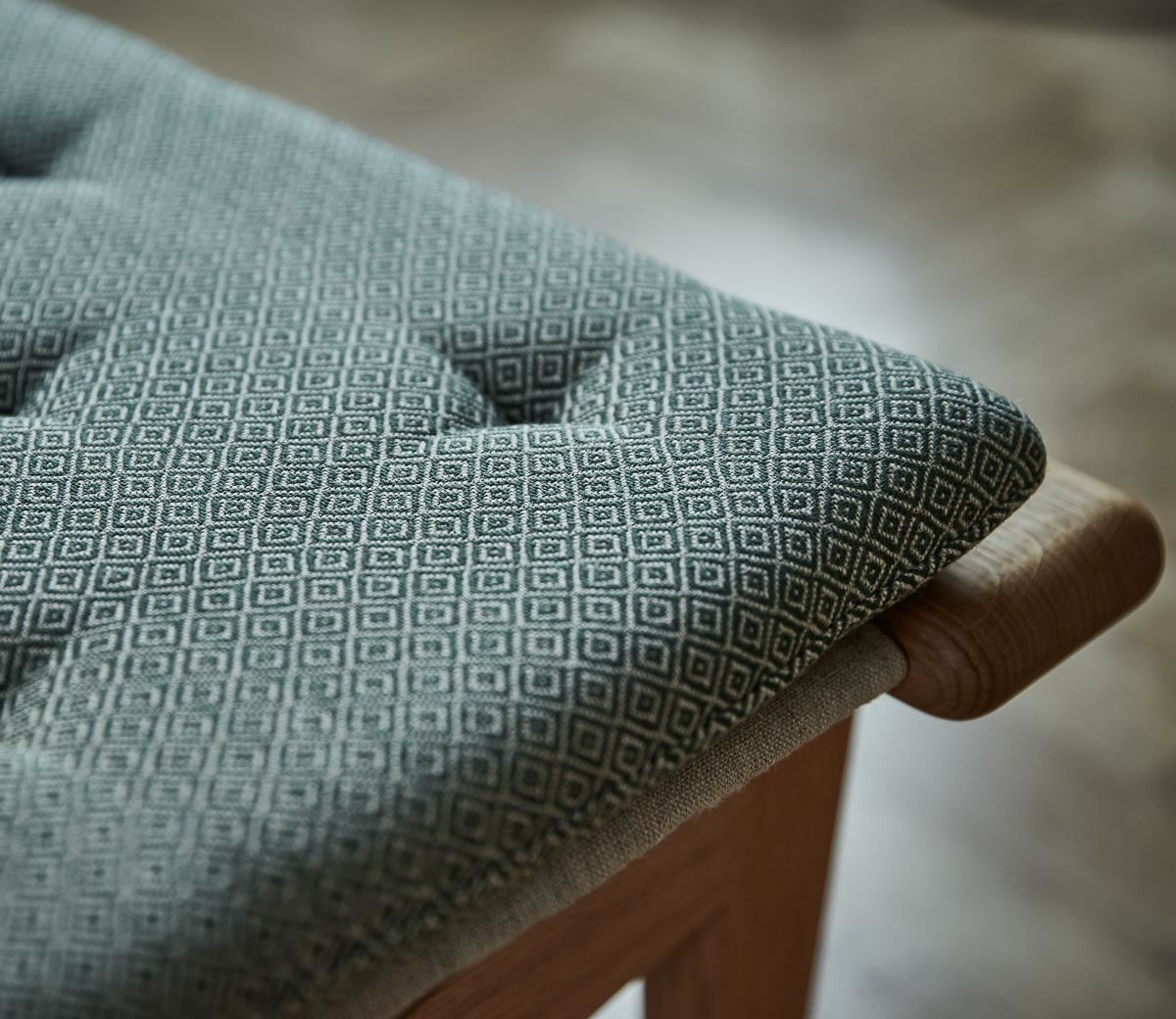 For daily use. For social gatherings. Never just for decoration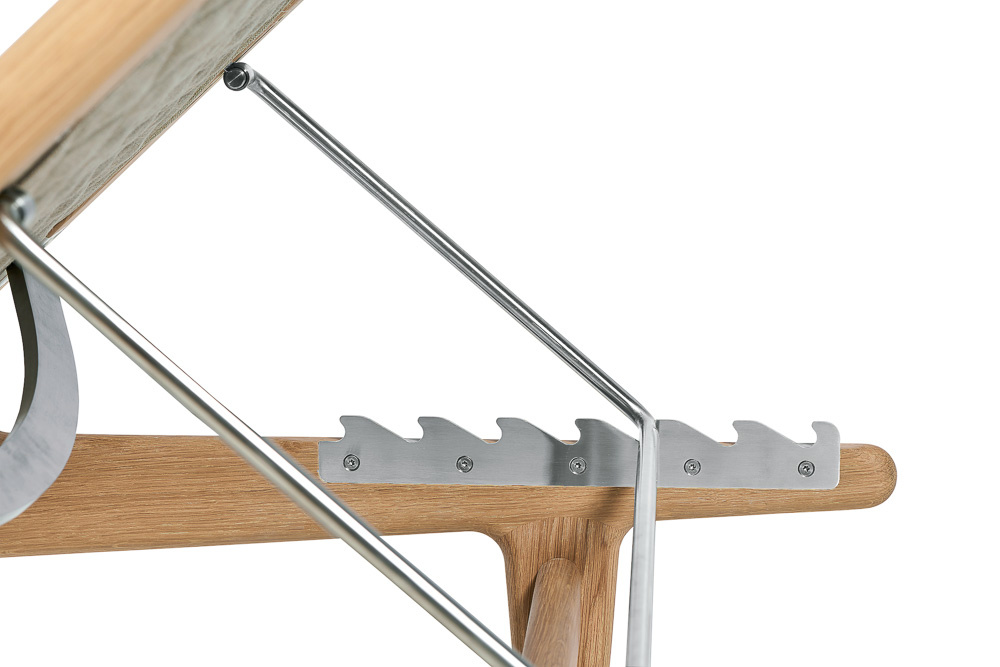 Getama's reintroduction of GE1 is an innovative downbeat in Danish traditions for handiwork and design and a classic example of how this Danish manufacturing company succeeds in celebrating the grand masters while, at the same time, renewing the genre.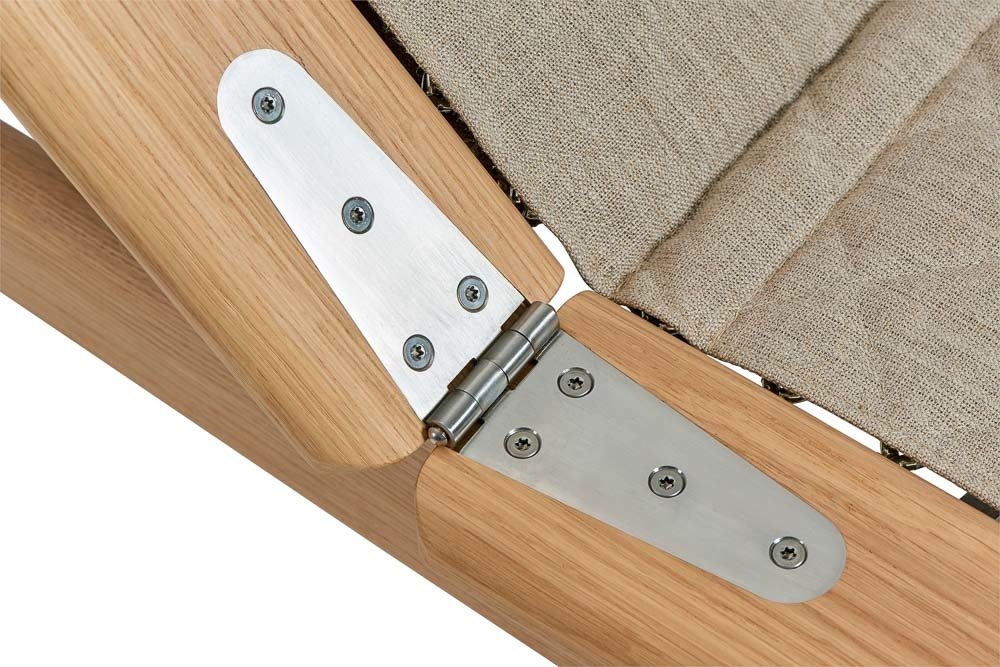 GE1 is available with leather or textile upholstery, and the 54 hand-stitched seams break the surface, adding life to the footrest, to the seat, and to the back. The back is adjustable in positions ranging from zero to 90 degrees, and the sturdy height-adjustable system is a perfect example of how to combine usability, comfort, and style. GE1 can be used as a chair, as a chaise longue, and as a couch – and Wegner's unique ability to combine wood and steel in an organic design language makes the chair more relevant than ever.