Re:imagined
LIMITED EDITION
In the face of climate change the solution lies in reusing resources at hand, not in unearthing new materials. ANOUR Re:imagined Limited Edition collection of lighting represents a new take on upcycling.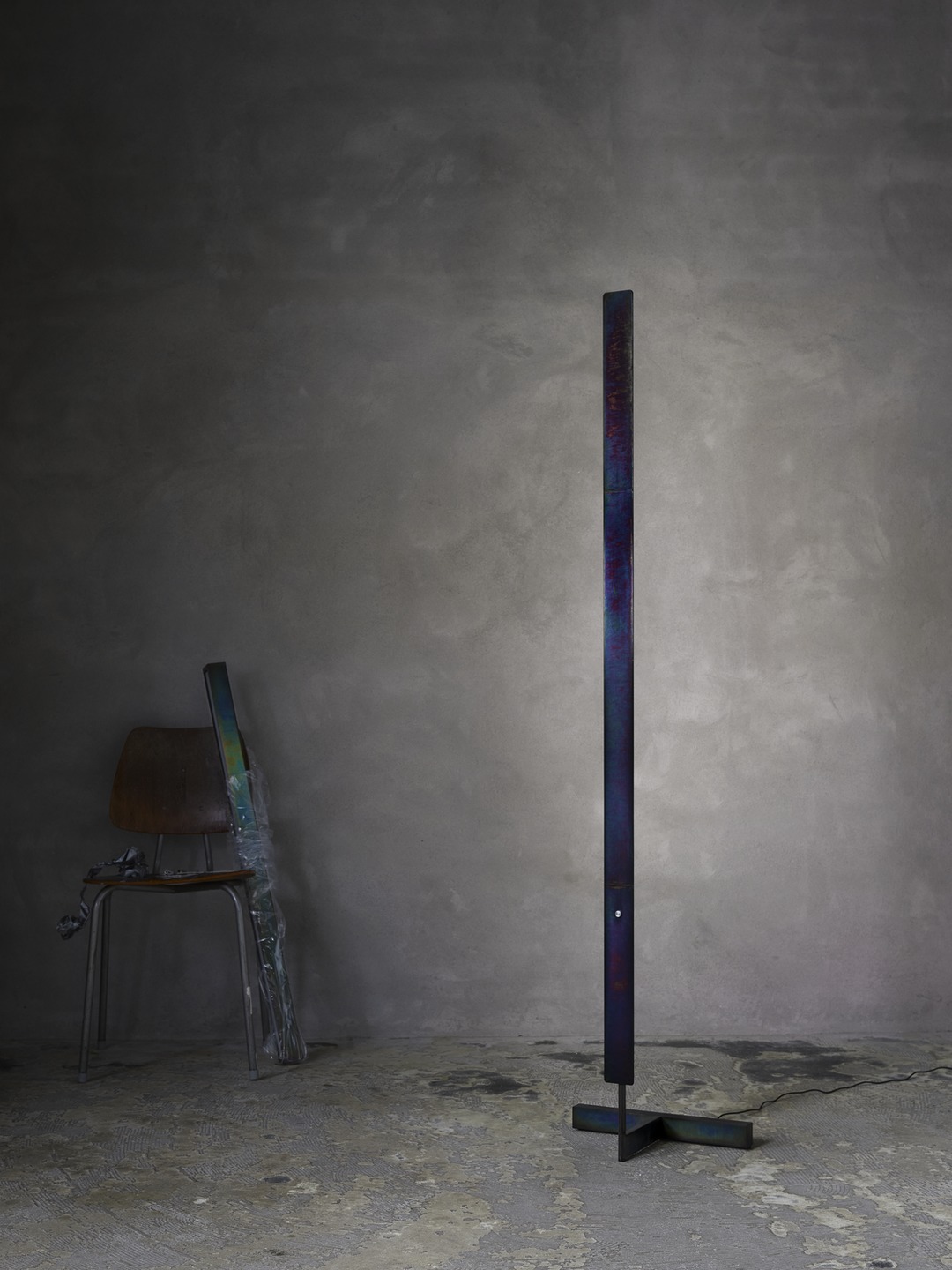 "We've taken up the challenge of constantly improving the inherent longevity of our products. With the Re:imagined collection we have created a new surface for our most iconic models with a unique colour palette, maintenance free plaiting, while retaining our signature tactile approach." – Arash Nourinejad, Founder of ANOUR.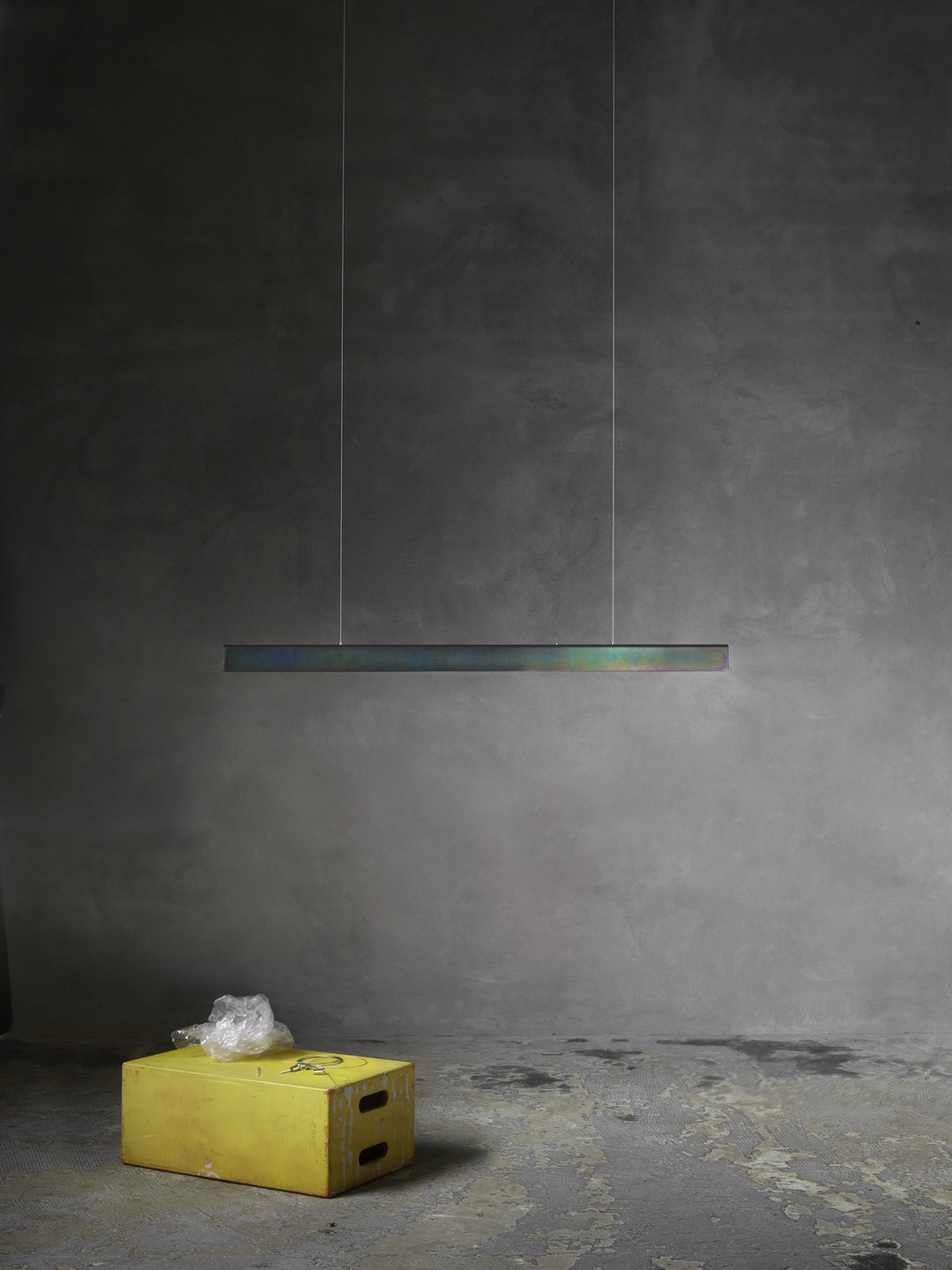 The Light and Dark Opal Chrome surface was originally developed for a TV Show in collaboration with Værløse Galvaniske, and showcased to the public for the first time during 3daysofdesign as part of the "Gradient" exhibition. Now, the Re:imagined collection is available as a limited edition, and can only be purchased throughout 2022.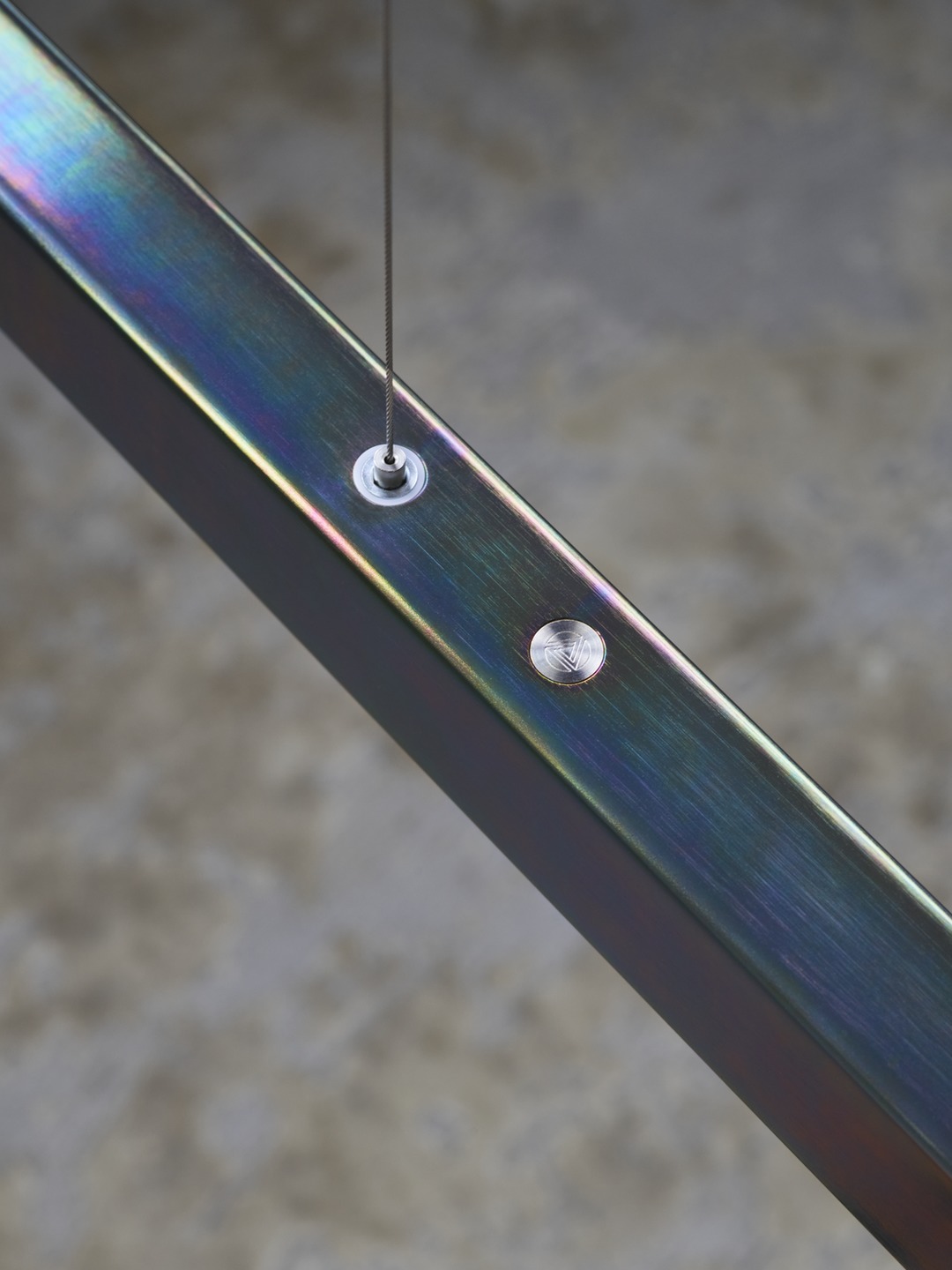 With the meticulous craftsmanship and chromatization process, ANOUR Re:imagined collection mimics the fluid lines of flowing water. The process includes first removing the surface treatment from each pendant, creating a beautiful palette of raw steel nuances.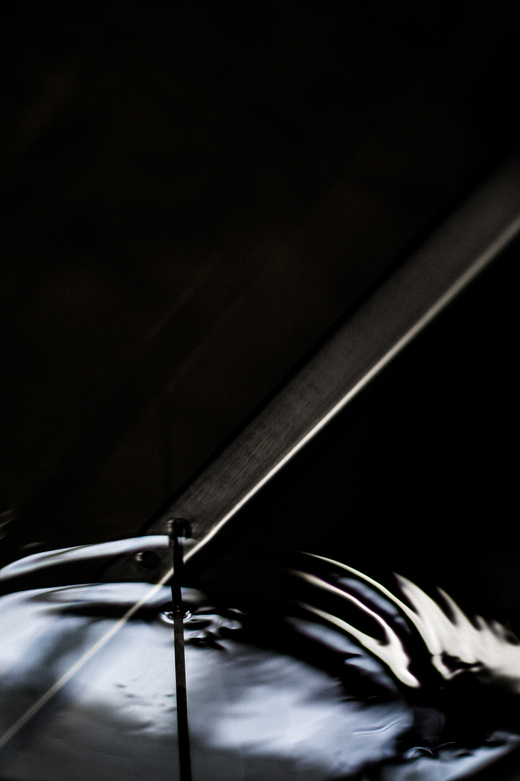 Afterwards, the pendant is plated with specially developed "liquid baths" resulting in a one-of-a-kind colour gradient. As the chromatization process comes to an end and the surface slowly becomes hydrophobic, the pendants are hand dried in the workshop, and the unique liquid colour palette is further enhanced.
The final step in our upcycling process includes the technology itself. We are dedicated to delivering bespoke quality of each and every product, thus the I-model is upgraded with the latest sustainable LED technology.
The perspective of upcycling and recycling materials is consistent with our core design principle of manufacturing lighting for generations to come, and this is why we operate outside the typical commercial business model. ANOUR's mission is to reintroduce timeless classics that elicit a sense of harmony and complement the space through its luxurious feel and delicate colour palette. All while keeping the production local in Denmark, reducing waste and reusing resources.
We believe in a future of servicing, recycling and upcycling. It is therefore only natural to continue researching and experimenting with how to best reuse materials and products, including transforming flawed products and offering both a novel aesthetic and a tiny window into a more sustainable future.