Reijmyre Glassworks is pleased to partner up with NK Interior to present the 2023 edition of its annual Together design initiative and scholarship during Stockholm Design Week, showcasing experimental glass objects created in collaboration with Reijmyre Glassworks. Together, now in its second year, will also be a central part of Made in Sweden this year – a collaborative project and exhibition celebrating the strength of Swedish design, with a focus on sustainability, quality materials, and local production.
This year, the Together initiative is done in collaboration with the venerable Reijmyre Glassworks, maker of hand-crafted, decorative crystal glass for everyday use. The designers Lisa Hilland, Pia Wallén, Monica Förster, Jonas Bohlin, Maxjenny, Anki Gneib, and the 2022 Together scholarship holder Julie Amira have created glass objects to be presented exclusively at NK Interior.
"Together highlights the importance of how we can inspire and be inspired by each other and build a sense of community – something we need more than ever now," continues Harjak. "The first edition of Together was a successful collaboration, which led to new contacts and opportunities. Designer Maxjenny put us in contact with Reijmyre Glassworks, which opened its doors to the Together family. Our aim is to promote local and artisanal production and create exciting new collaborations between designers and the glassworks."
Viktor Söderberg, CEO of Reijmyre Glassworks says, "While the international success of Swedish glass over the past century is naturally based on skilled craftsmanship, it is also thanks to the efforts of our talented designers. At the beginning of the 20th century, the seminal idea of 'more beautiful everyday goods' was established, advocating that designers and factories should work together to combine craftsmanship and decorative design. The mass-production of handmade utility items requires teamwork, and the designer is an important team member. If the craft, which today has become part of Sweden's cultural and industrial history, is to survive, the collaboration between our craftsmen and designers must continue. At Reijmyre, we appreciate how Together has created new encounters between the glass craftsmen and designers."
He explains that some of the designers already have a relationship with Reijmyre and extensive experience in glass work, while others have never set foot in a glass factory. The objects created in the Together collaboration are considered experimental prototypes, where the designers' ideational and conceptual values were in focus, rather than works of aesthetic perfection and finish.
"It has been a learning process for everyone involved; one that will hopefully lead to several new products for serial production. Products that contribute to preserving the craft," continues Söderberg.
Participating in the collaboration with Reijmyre has undoubtably been a special experience for last year's Together grantee, Julie Amira, who will now be showcasing her work at NK Interior.
"Being able to participate and collaborate with Reijmyre Glassworks in this project has been a fantastic opportunity and journey," says Julie Amira. The collaboration, and getting to create an object out of glass, was a beautiful challenge. Collaborative initiatives like Together are really valuable. I believe the best way to create is through collaboration. Everyone has their own unique strengths and abilities, which come together and make the project even better than expected. No one has the same experience or the same feelings and that is why you have the power to create such beautiful objects. I hope more projects like NK Interior's Together will materialize, because it is a great experience, especially for students. I am very grateful," says Julie Amira.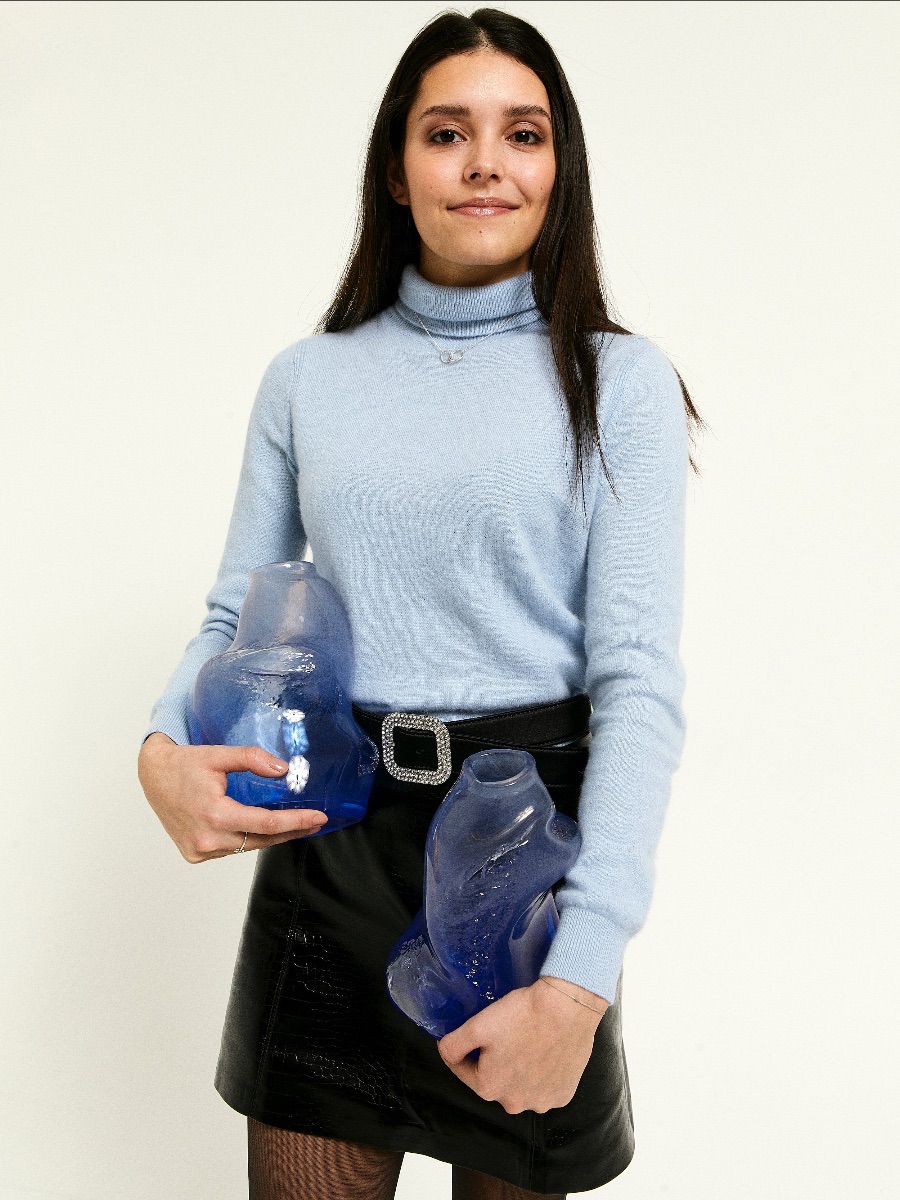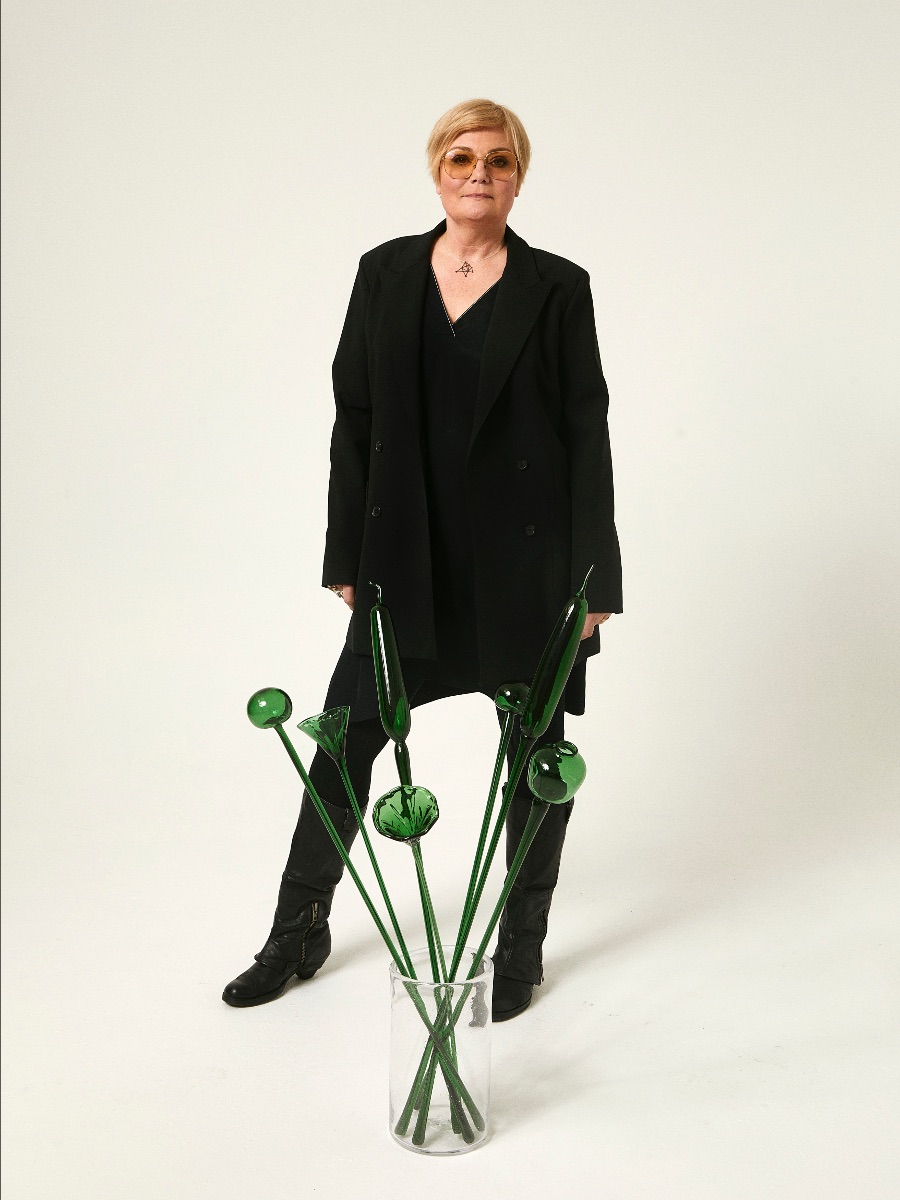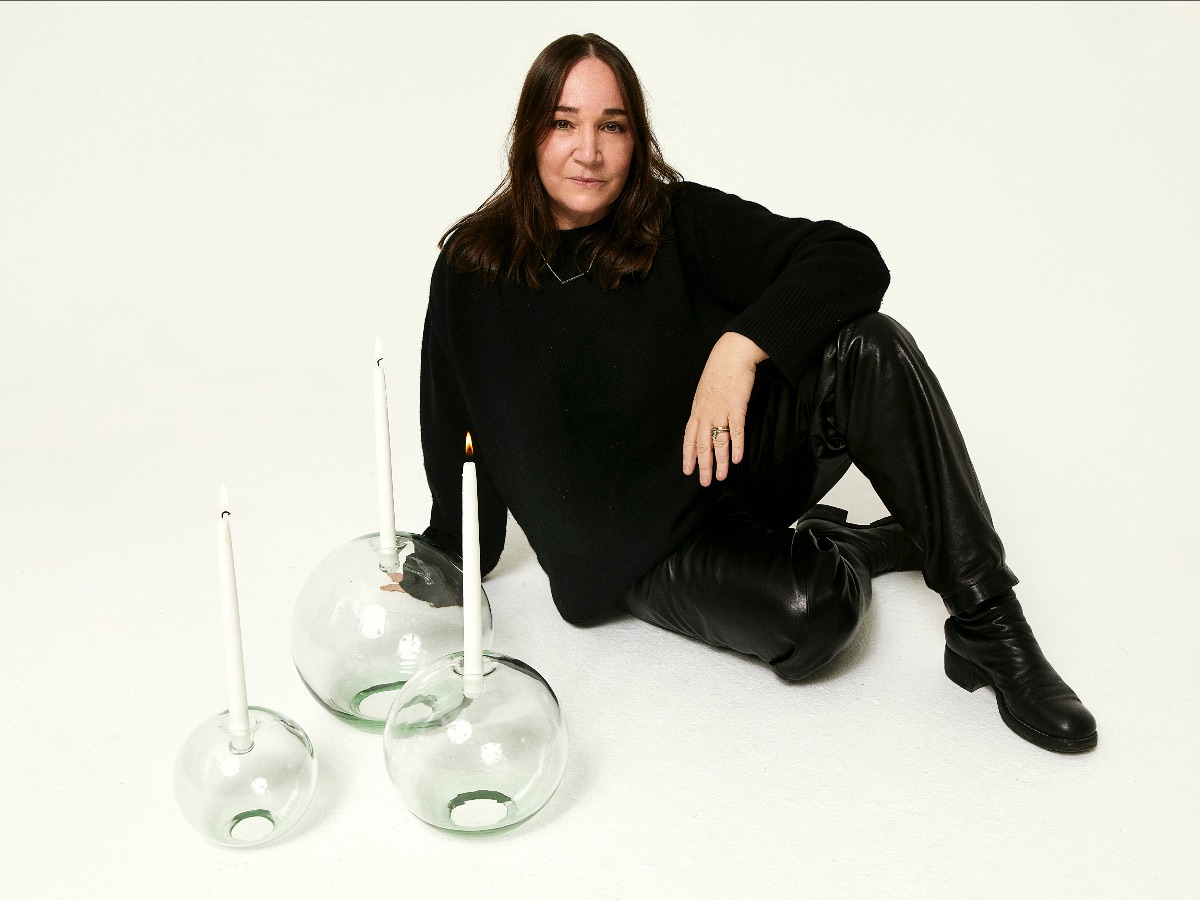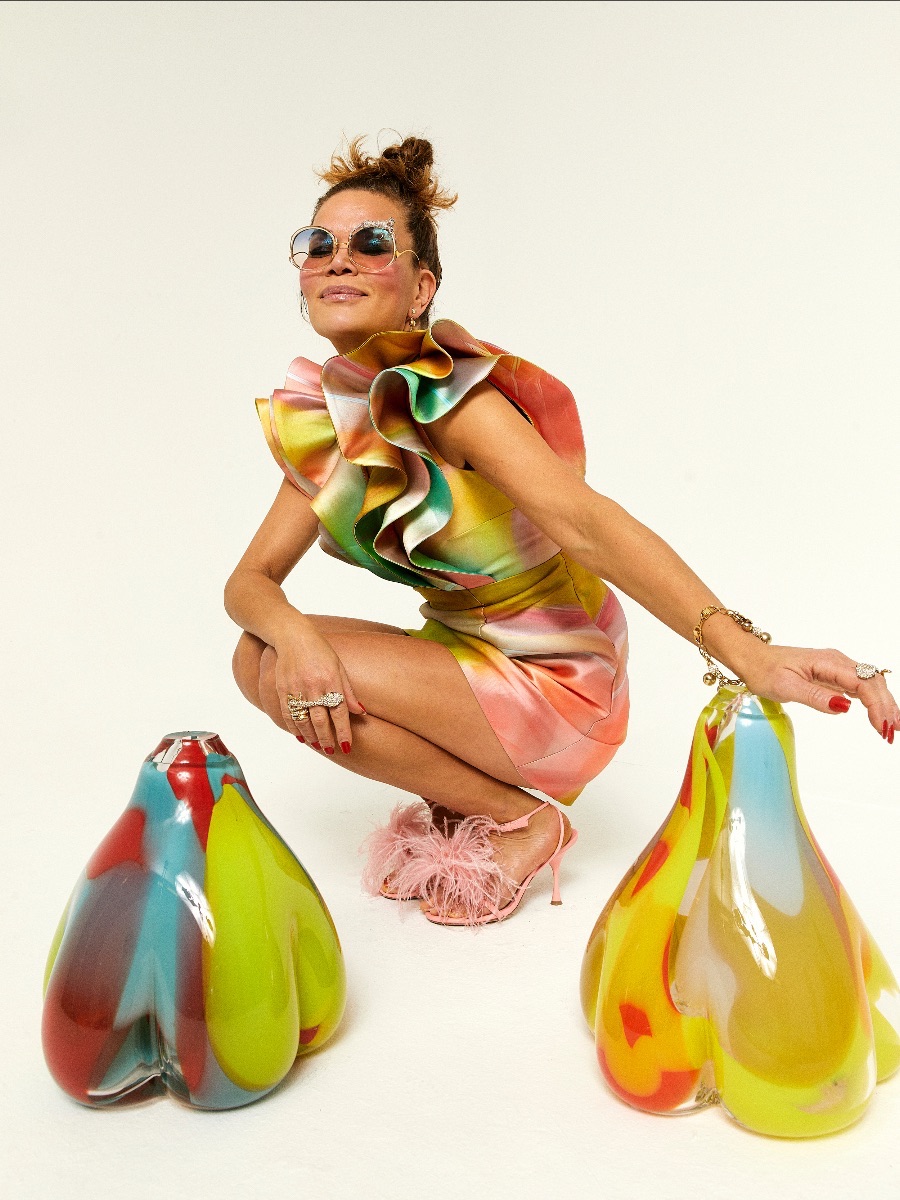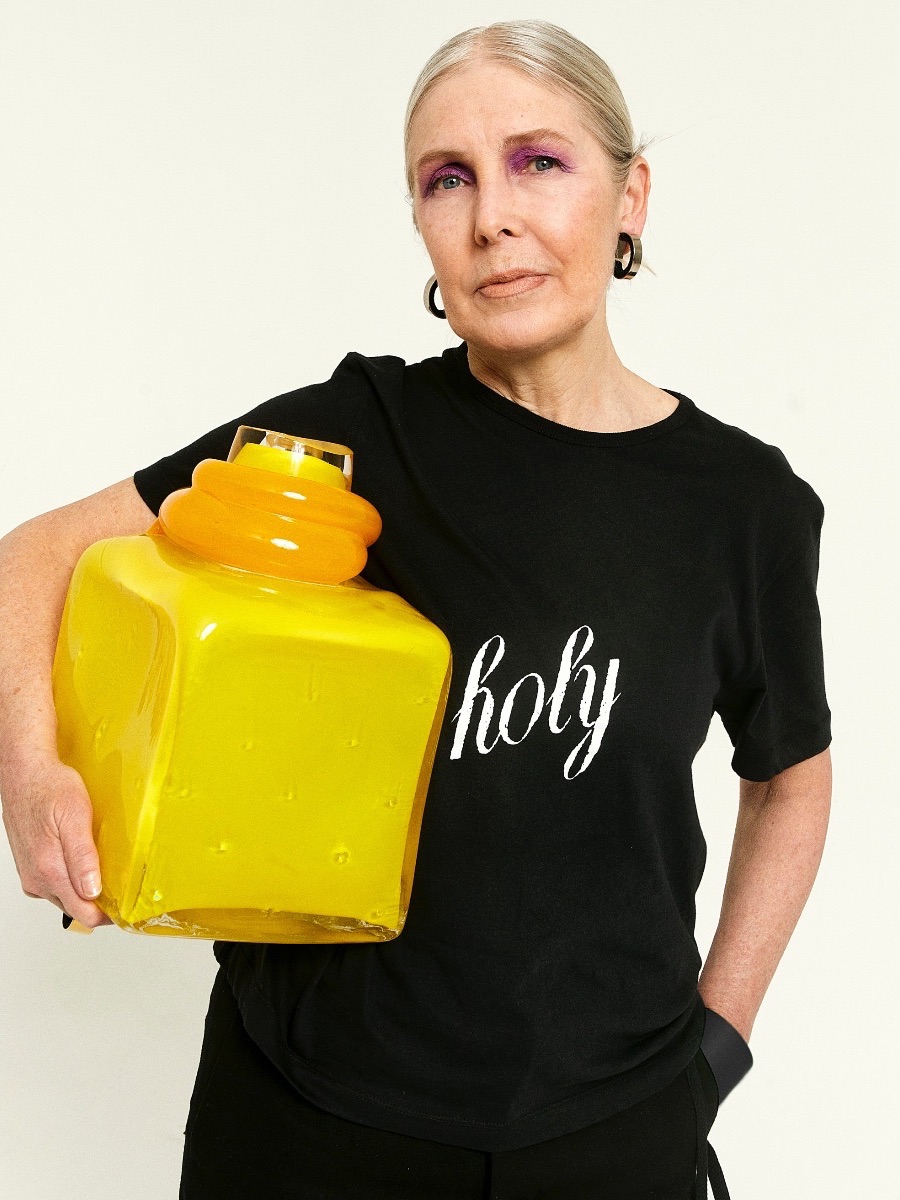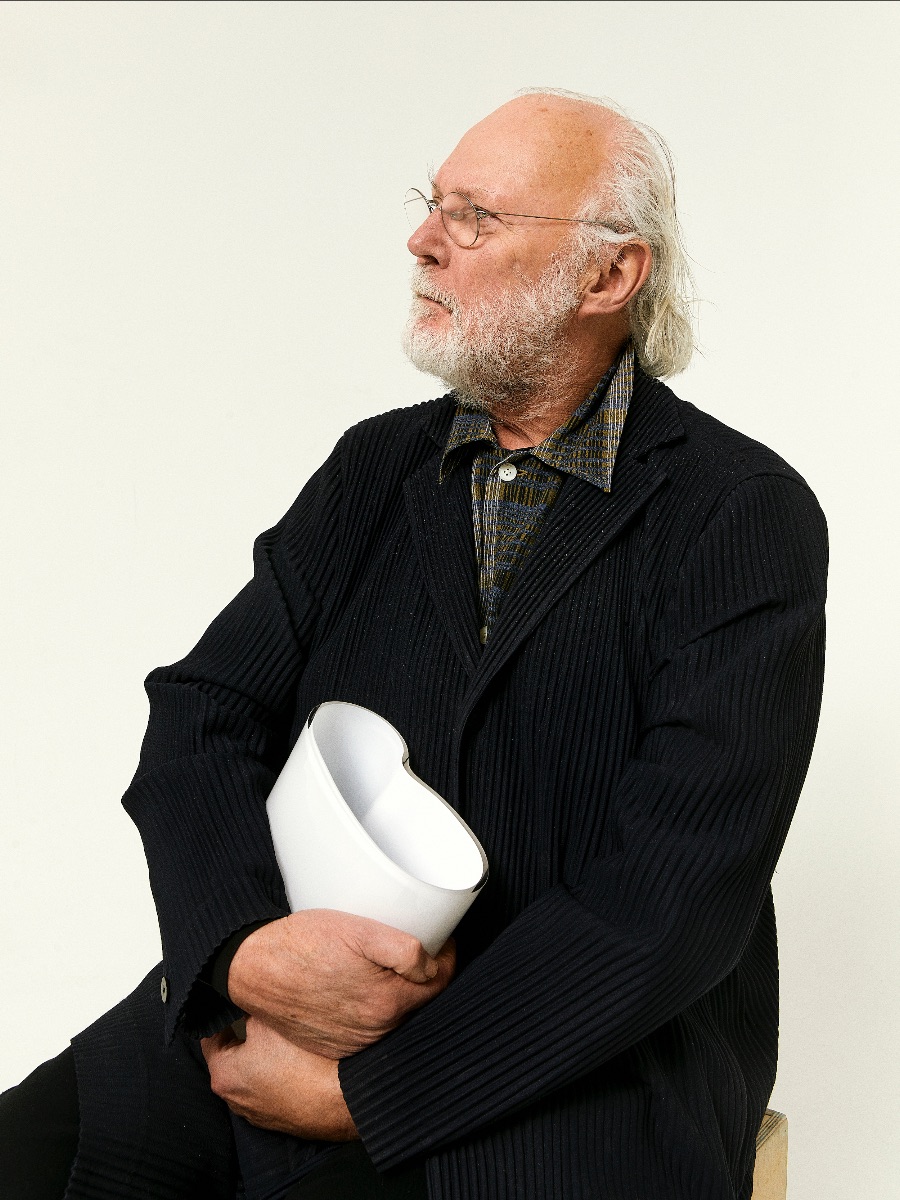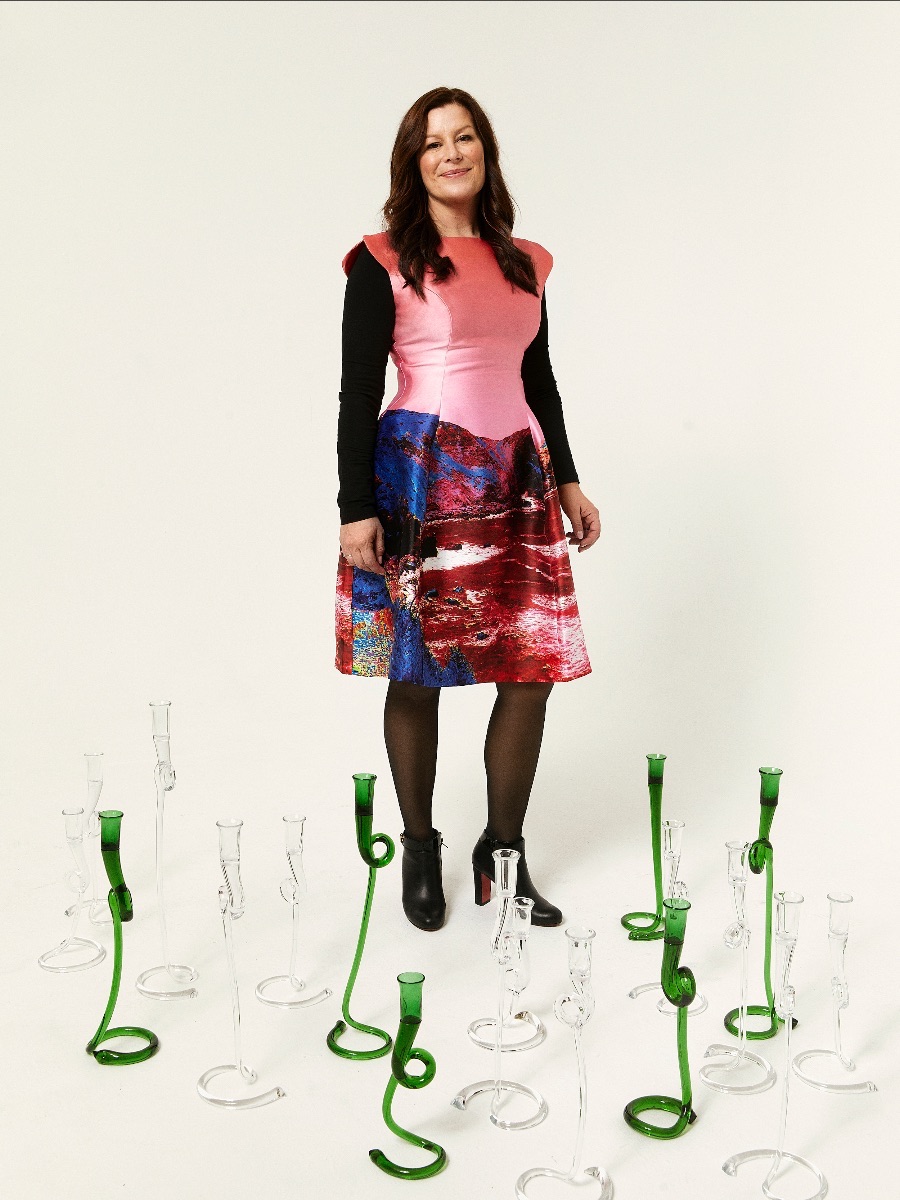 Participating designers on the glass objects they created together with Reijmyre Glassworks:
Lisa Hilland
"When creating my candleholder Sprout, the glassblowers pushed the crystal's properties to the limit using gravity and by shaping the crystal by hand. It takes three glassblowers and six hands in focused teamwork to achieve this unique design. With the candleholder, I want to create a flowing shape, for the eye to follow, a bit like when I sketch, and the pen finds its way on the paper. I think the candleholder resembles a sprout that shoots up through the soil and finds its way toward the light. Each candleholder is slightly different from the others, with its own unique character. I love collaborating with the skilled craftsmen and glassblowers at Reijmyre.
"For more than 200 years, glass has been made at this location. Reijmyre glassworks is known for genuine craftsmanship and stylish design in both clear crystal and colored glass. Like the growing sprout pushing its way through the soil, I am stubborn and curious as I challenge the conventional. Pushing the limitations of materials to maximize their beauty in manufacturing processes is not new to me. As a designer, it has always been one of my strongest driving forces; it is as natural for me as for the seed to grow toward the light."
Maxjenny
"My quest to create ornamental and tactile patterns in textiles was applied to glass in this project, as naively as the simple approach of a child. Glass was blown in handmade steel molds to create thick, tactile, pumpkin-like silhouettes, which give the glass its intended shape – all to make the material appear as soft and bulbous as possible. The technique is a new interpretation of the blown glass where the objects swell out between the individually shaped iron grids.
"Being mindful and working with chance means that the sculpture settles into whatever form it – somewhat easily – happens to take, making each piece unique, just like my clothing. Combining handcraft with mass production, in other words industrial production methods guided by a larger, freer artistic intention, is always a challenge and a balancing act. One that creates unconditionally decadent and voluptuous sculptures.
"Nature is constantly present in my life and work, in the latter both as a reference for the design language and as an intense interest in materials and their origins. In the Together project, I examine glass, going all the way back to psychedelic and magical experiences in nature during my teenage years, while showing how I view and treat nature as inspiration in my creation, as the color scale is anything but natural."
Monica Förster
"The climate is a major issue of our times and we are constantly reminded of the importance of resource management, not least with the ongoing energy crisis. With energy and climate as a starting point, the candlestick became our portal for commentary on the energy crisis. We wanted to create maximum volume with minimal material. The result was ATMOS, a series of glass spheres, where the fragility of the glass becomes a symbol of the climate."
Anki Gneib
"The Swedish word for happiness, Lycka, which is the name of my vase, also means a fenced meadow – and, of course, a bouquet of flowers makes you happy. Here we have free-blown and hand-sculpted flowers in four stylized flower varieties: Clock, Sunball, Poppy, and Kaveldun. The living surface of the vase has been created with the help of air bubbles that give the feeling of bubbling water. An eternal bouquet of flowers."
Pia Wallén
"My wish was to produce a functional utility object in opaque glass in clear colors. These colors are strongly anchored in my design identity. The idea was to make a vase where a braid would be applied. The braid would represent NK's Together initiative where we are all intertwined. The braid and women's hair, a symbol of recent events in Iran, have also inspired and touched me. Another source of inspiration was the beauty of my daughter's waist-length braid, while knitted braids represent my background in textile fashion. Realizing my vision of glass braids was a great challenge. In this experimental and sketch-like phase, it became a pretzel that ultimately symbolized my idea."
Jonas Bohlin
"My vase, called Liv (the Swedish word for Life) is dedicated to the waters that lead from Riddarholmen in Stockholm to Pont Neuf in Paris. The contour of the vase is inspired by an ultrasound image of my child in 1997."
Julie Amira
"Glass is a hard material and only glassblowers with many years of experience can shape such beautiful objects. I wanted this project to be a true collaboration with the glassblowers. Allowing for imperfections, created a freer production process and unexpected details.
"The aim was to examine what perfection and imperfection mean today in our society. Especially with mass production, we are obsessed with details because we expect each product to look like the image we see in the catalog. This vase has an unusual shape, some bumps and some stains. The idea was to take a step back from controlling everything and striving for perfection – nothing has to be perfect. I asked myself if we could find beauty in something imperfect. Showcasing flaws is also a way to make an object unique and in this sense more valuable."
Photographer: Cornelia Wahlberg