red dot award: design concept – Reward and honour for the pursuit of design excellence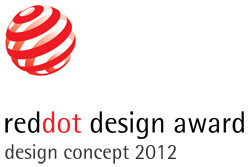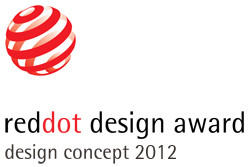 Every year at the "red dot award: design concept", thousands of concepts are received and put to the highest examination before the panel of the highly respected jury members. This pursuit of design excellence by companies, design studios and universities from all over the world is a crucial drive for continual improvements and breakthroughs in the design industry.
Outstanding concepts light up from the ordinary, challenge our perspective of norms, break down conventional methods of working, living and communicating, and create a brand new user experience that is more enjoyable, efficient and safer for all.
At the "red dot award: design concept", these brilliant contributions to the industry and our collective living are recognised and honoured with the red dot label. The win is more than an award for design excellence, it is a recognition for the efforts invested in the creative endeavour.
With the end of the standard submission period on 27 April 2012, the jury once again looks forward to getting a full preview of the latest breakthroughs in design and celebrating the spirit of innovation.
Jury member Robin Edman sums the role of the entire competition up succinctly: "To inspire, encourage and energise the next generation of innovators and change makers of the world!"
red dot award: design concept 2012
Standard submission period: until 27 April 2012
Late submission period: 28 April 2012 – 27 June 2012
Awards show: 19 October 2012