Designed by Fredrik Färg & Emma Marga Blanche
Ideas can be born from an elegant seam, a tailor-made lapel – or a pair of stylish gentlemen's braces. Fredrik Färg and Emma Marga Blanche have always been inspired by textile details and a proximity to the world of fashion and textiles runs like a red thread through all their work as furniture designers. In their studio in Stockholm they make their prototypes themselves and experiment with different materials. Almost anything goes here! Textiles can be baked in the oven and wood veneers can be fitted with stylish textile seams. Fredrik and Emma seldom base their work on a particular form or species of aesthetic in their work. Their furniture is born, rather, of inspiration from a detail or an experiment involving one or more materials. At times their experiments actually lead to a completely new method of making furniture.
Their first jointly designed armchair for Design House Stockholm is one of their most classical designs so far. It is intended to be hard wearing, functional and stylish and has a marked character. Their initial inspiration came from an everyday nylon backpack. One small detail that they sat and thought about during a trip to Italy. They liked the fact that one could so easily roll up the textile fabric on the backpack and then fasten it with the help of a little buckle. Could one transfer this idea to an upholstered chair? They made drawings and experimented, changing and further developing the design. And gradually the Ram armchair took form. This is simultaneously a club chair with four notable leather buckles that extend from the seat up over the arm supports. The leather details give the chair a clear identity and they also ensure that it feels "dressed". The initial idea of rolling up the fabric "somewhat chubbily" and then fastening it with a buckle was developed further along the way. Now the chair feels more elegant as though one has casually draped a tailored cover over it which one has then fastened with a light hand. Compared with more traditional club chairs Ram feels more casual. A deep and comfortable armchair that is easy to furnish with and that feels very comfortable for sitting in. "Regardless of the technique we use it is important to us that our furniture has personality; characteristics that separate our designs from the crowd. In this instance the buckle, which was our original inspiration, adds personality", Fredrik Färg notes.
In due course Ram may grow into a small family to include a sofa with the same striking leather details. There can be no doubt that Emma and Fredrik, with their contemporary club chair have created an enduring classical design.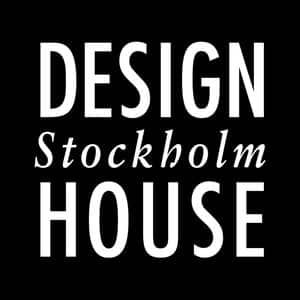 Spara
Spara
Spara
Spara