The unique composition of the Pull lamp provides the lamp with a personality that is both organic and distinctively true to its Scandinavian design heritage. The partly exposed, partly hidden cord connects the elements and provides the mechanism to adjust the position of the shade. Moving the shade not only changes the light but also the character of the lamp.
MATERIAL ash wood, textile cord, textile-covered plastic shade
DIMENSIONS height 151 cm, base Ø 31,5 cm
MAX WATTAGE 60W.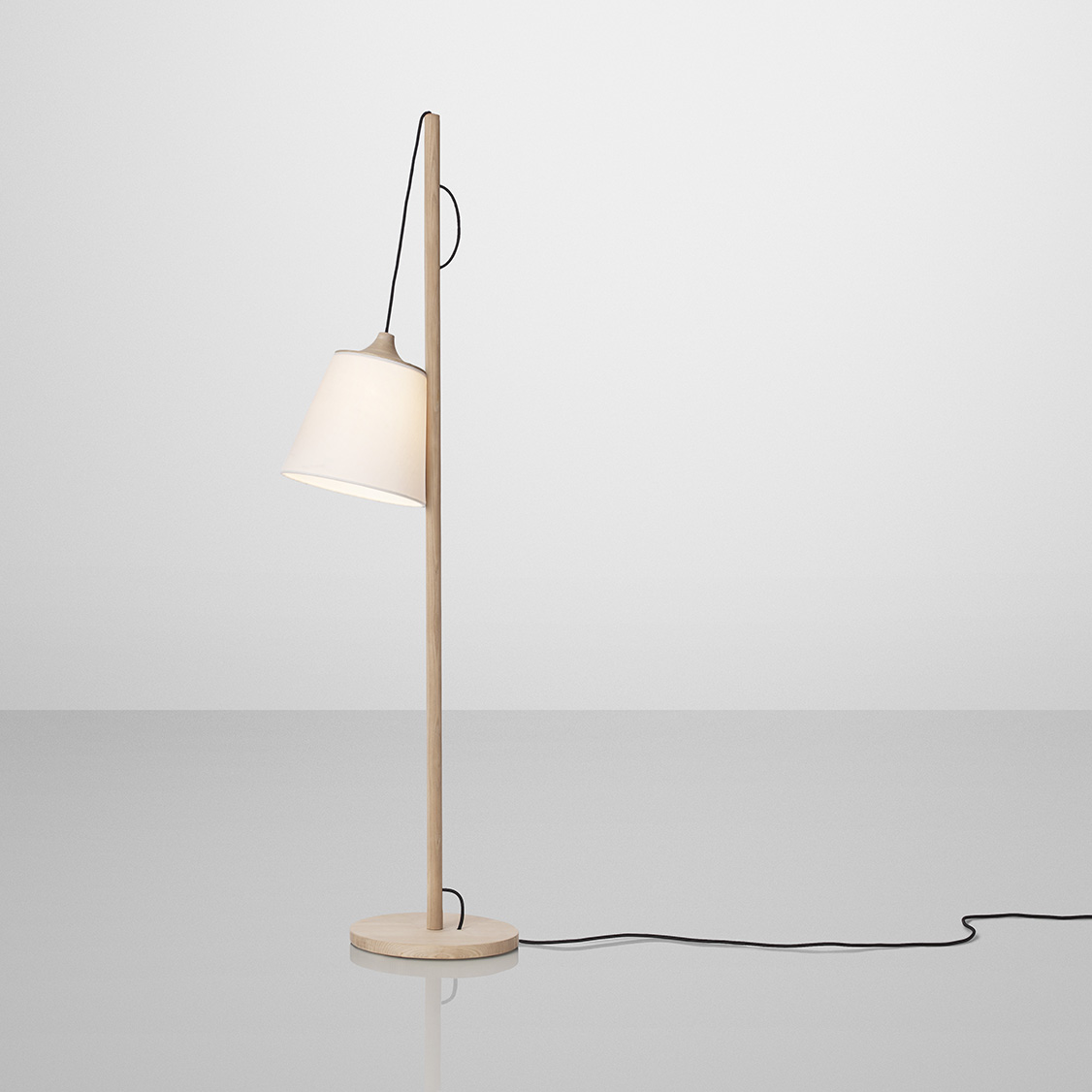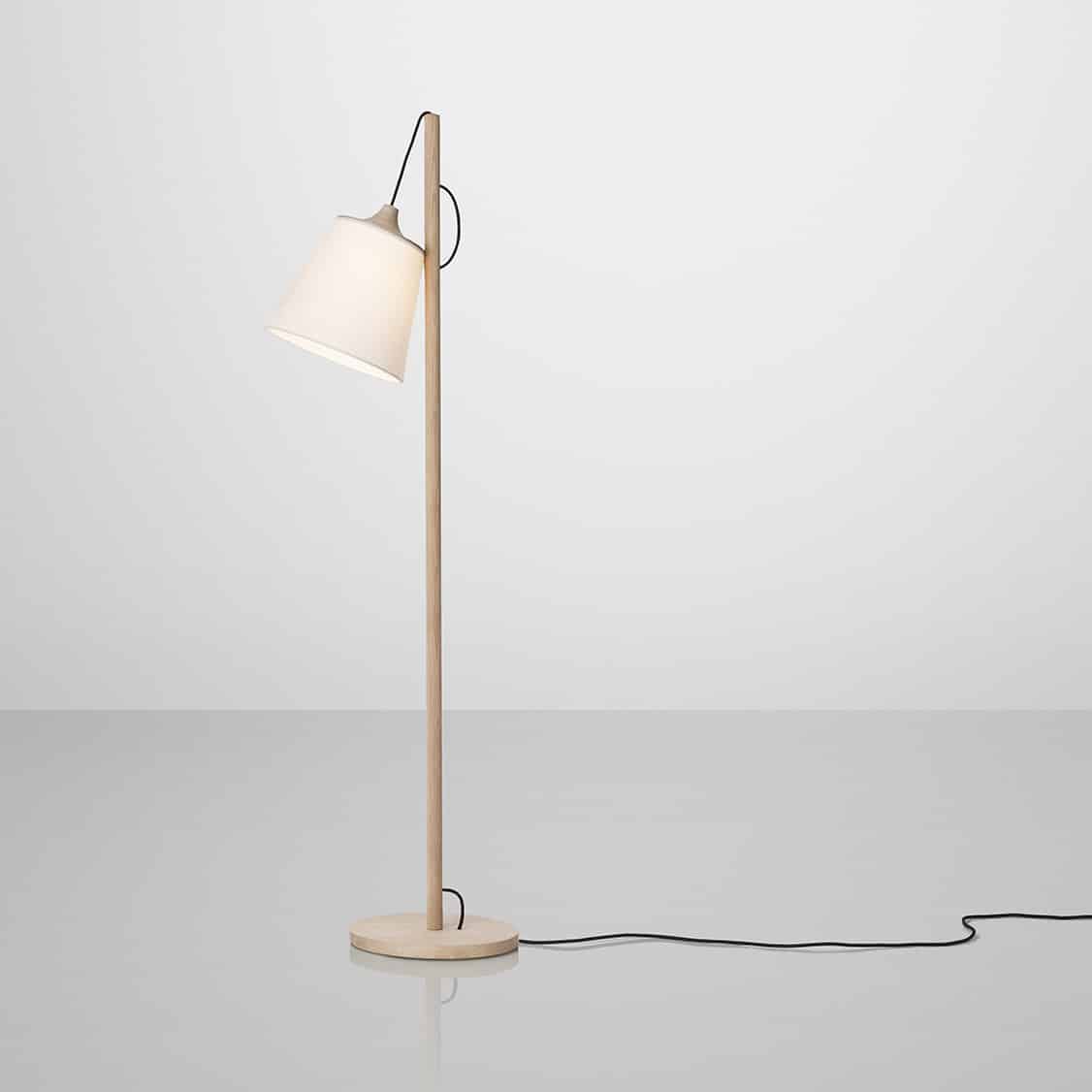 WHATSWHAT is a Stockholm based studio consisting of John Astbury, Bengt Brummer and Karin Wallenbeck. Established in 2010 they have already shown their work in New York, London, Tokyo, Paris and Stockholm, receiving international recognition for their work, winning the Muuto Talent award in 2010 and an Elle Interior Award in 2012.