Its design catches the eye but it is its functionality that sticks. Watchwords such as beauty, comfort and spontaneity were high on the agenda when Marit and Staffan designed Prima Vista. The goal was to come up with a beautiful and functional furniture group both for breakfast and large parties. The idea behind the table was to be able to extend it to meet with varying needs on a day to day basis. The chair should be extremely comfortable even when sitting for long periods. And Stolab's hallmarks of design, quality and craftsmanship should permeate through it all.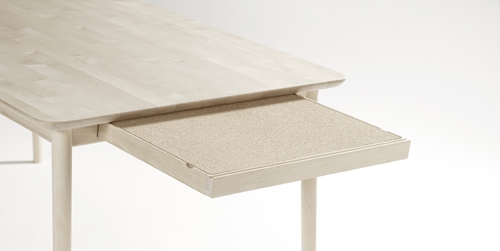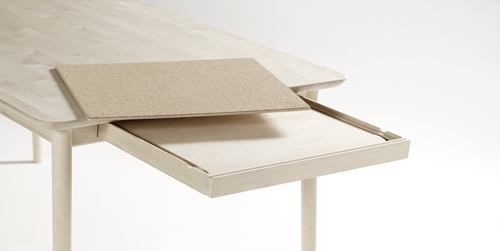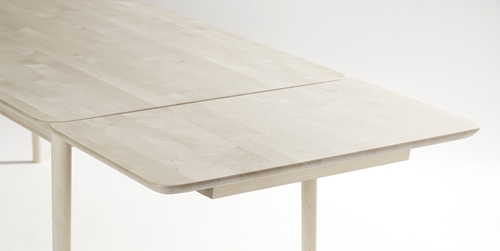 The spontaneity to be able to make a last-minute decision 
An extra seat at the table for a hot meal? More unexpected but very welcome guests? No problem at all! Simply by pulling it out by hand, extra space can be added to Prima Vista and can just as easily be extended without having to clear the table. The leaf is easily stored in the table, taking up little space and always at hand. The drawer has a practical surface of cork. The loose cork plate can be removed and used separately.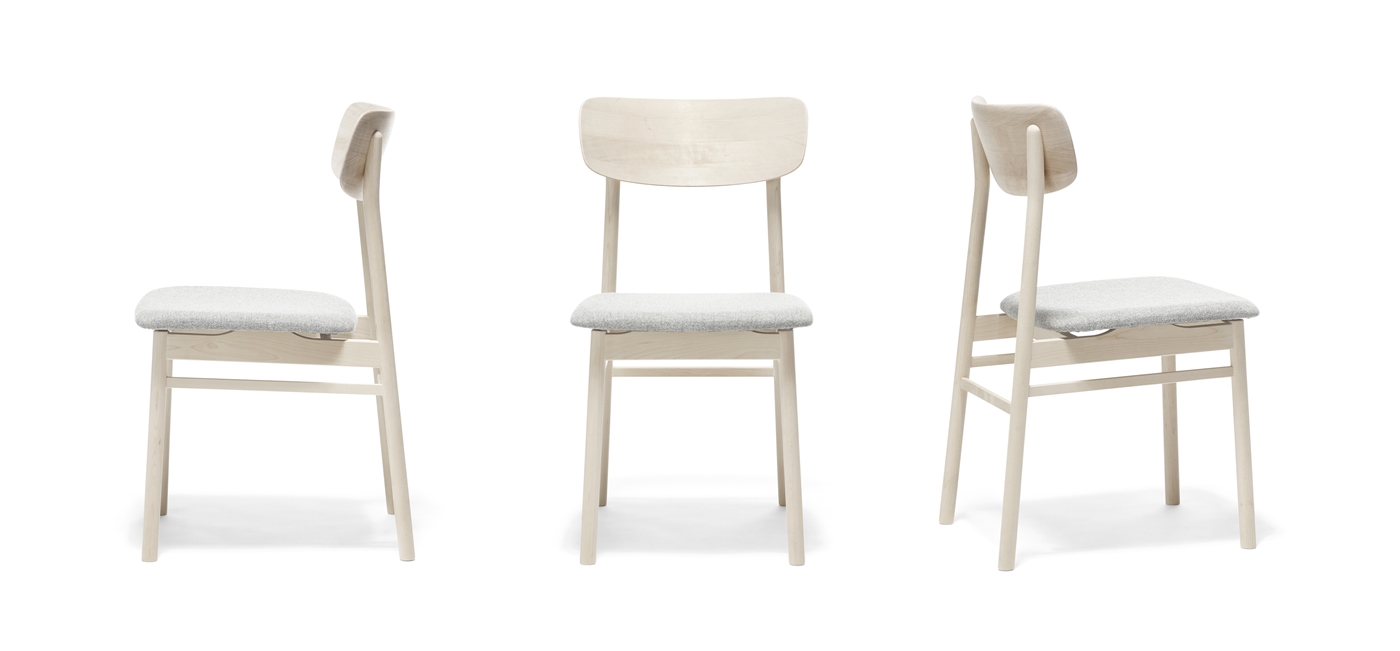 Sitting very comfortably is a given 
The first thing you discover with the Prima Vista chair – and even run your hand along – is its soft curved solid wood back. Maybe you see how the back legs curve slightly where they meet the chair back. When you sit down, you feel straight away how comfortable it is and you don't want to get up. Close encounters with a proper chair often end by not being aware of it at all. That's Prima Vista!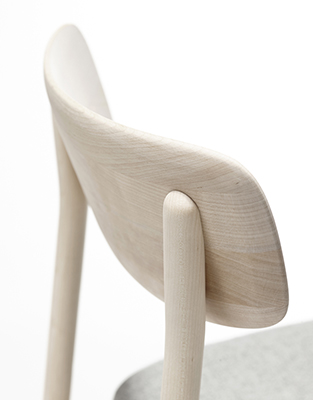 PRIMA VISTA CHAIR FACTS
Width 44 cm, height 82 cm, depth 52 cm, seat hight 44 cm. Made of solid birch. Surface: Clear lacquer, bright matt lacquer, natural oil or any of our 13 NCS stains. Seat covered with fabric. Also available with removable upholstery.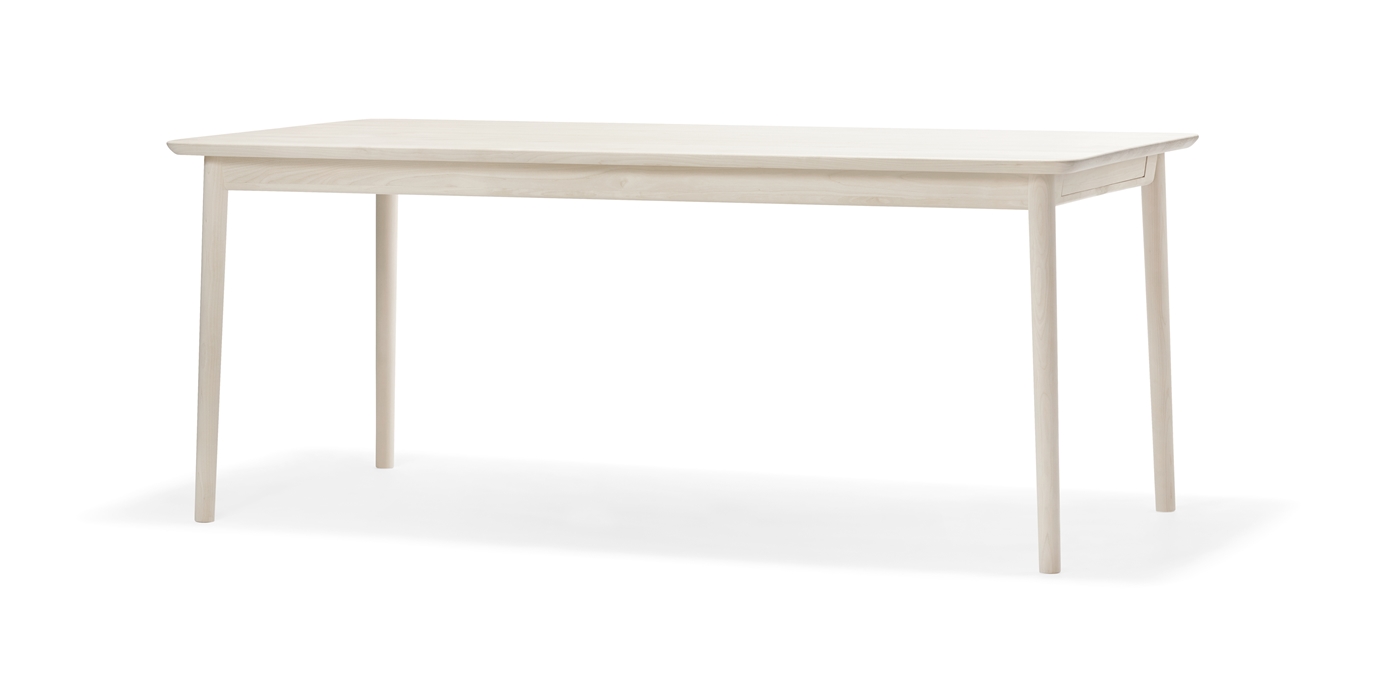 PRIMA VISTA TABLE FACTS
Available in three sizes: 120 x 90 + 50 cm, 180 x 90 + 50 cm, 210 x 90 + 2 x 50 cm. Height 73 cm. Made of solid birch. Surface can be treated with clear lacquer, bright matt lacquer, natural oil or any of our 13 NCS stains. Detachable cork surface.
MARIT STIGSDOTTER / STAFFAN LIND
Having obtained a degree in furniture-making from the Capellagården School of Craft and Design, Marit now runs her own design business. She also teaches design and furniture-making in Capellagården's main degree programme, in addition to her work as a guest lecturer and writer. Staffan is a graphic designer and works with two- dimensional design and communication, alongside product design. Marit and Staffan have worked together on a number of design projects. As well as furniture for indoor use, they have designed lighting and outdoor furniture.