The name Poppy aptly describes its shape. The round, quilted shape of the pouf is reminiscent
of a beautiful flower with petals spreading out, or a pastry, or Japanese lanterns. The beautiful
shape proved a challenge, really putting Fogia's craftsmanship to the test.
It looks simple, but it isn't!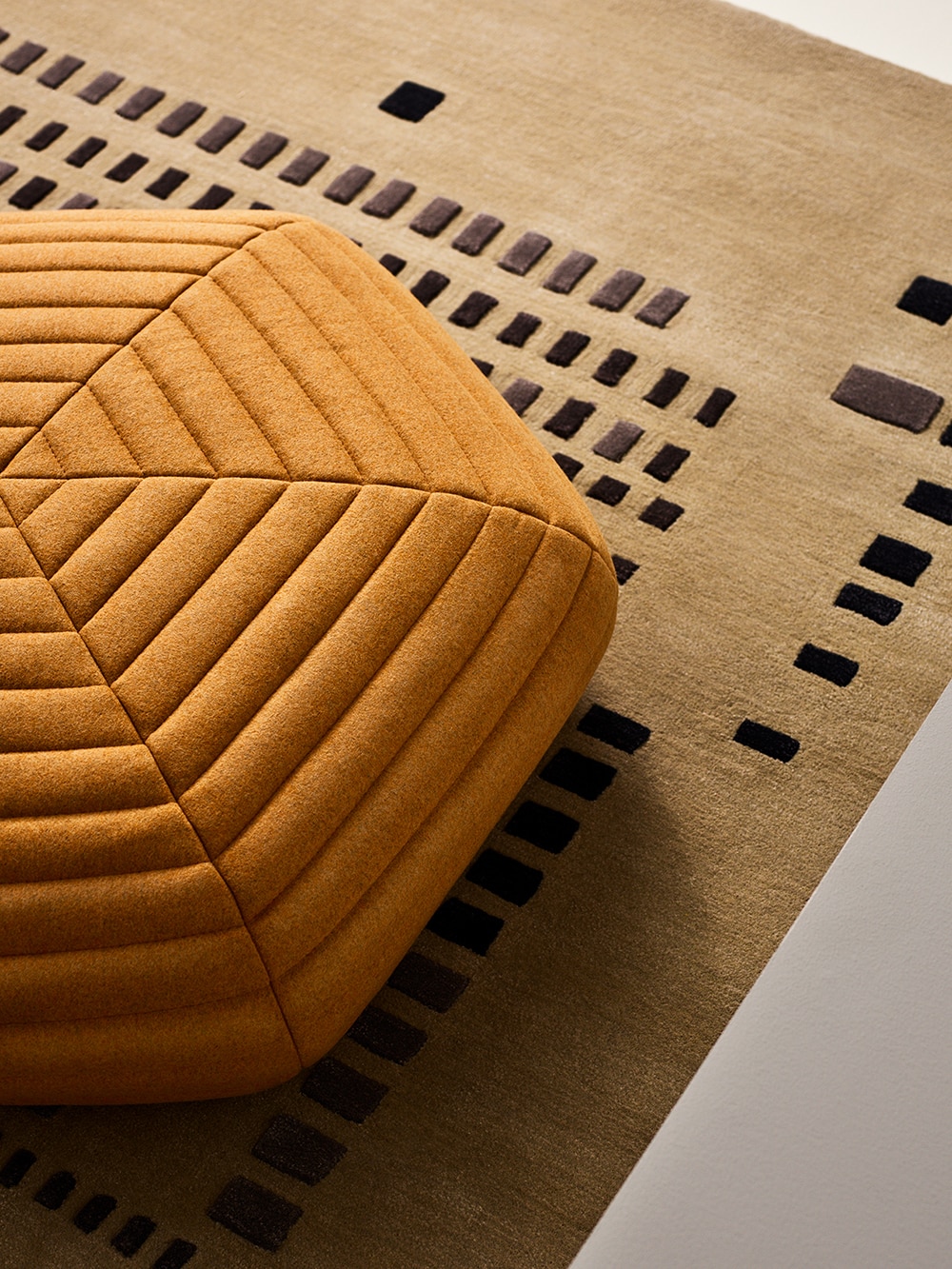 Fogia and Nina Jobs' goal was to create a simple, movable piece of seating furniture, a crossover
product that works in any room where you feel like having a seat. Environmental considerations
featured heavily in creating a durable pouf with removable covers for a long life.