ISOKON PLYWOOD FURNITURE EXHIBITION
14 OCTOBER – 05 NOVEMBER 2022
34 WIGMORE STREET, LONDON W1
Celebrating the history and work of plywood furniture company Isokon, the exhibition displays renowned Isokon designs spanning from 1936 to present day from Marcel Breuer to Edward Barber, Jay Osgerby and Jasper Morrison together with moulds and templates from the Isokon workshop, showing the process of plywood furniture manufacture.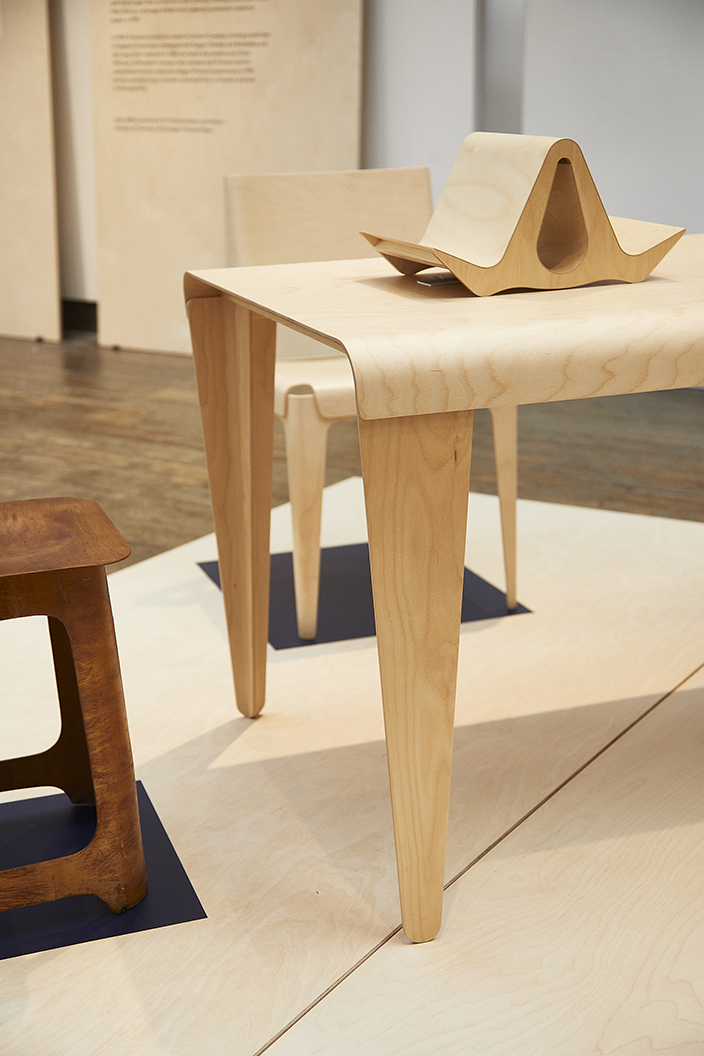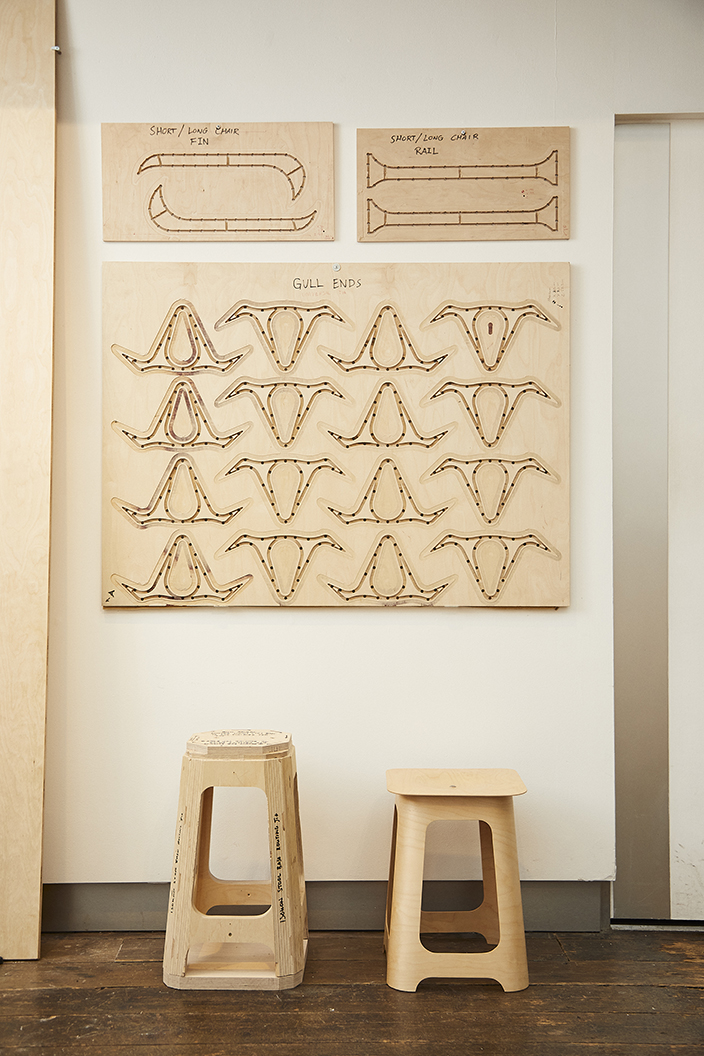 The exhibition marks the launch of the Margaret Howell and Isokon reissue of the Marcel Breuer Nesting Tables designed in 1936. Made from birch plywood and constructed in the Isokon workshop in Walthamstow, east London. Each table is marked with a branded stamp, to authenticate the reissue and partnership. The tables are available to buy on our website and in our London and Paris shops.
'Isokon Furniture demonstrates the versatility and strength of plywood. Light and malleable it allows designers the freedom to produce furniture in an innovative and sculptural style. Isokon advanced the cause of international design in 1930s Britain – simple, minimal and still so modern.'
– MARGARET HOWELL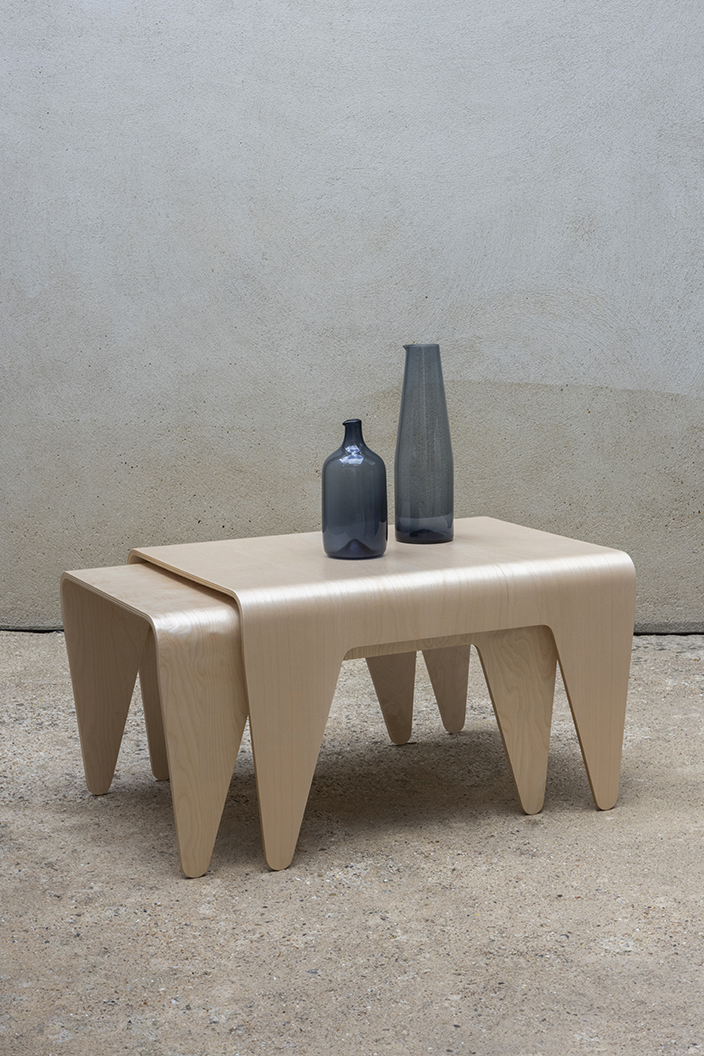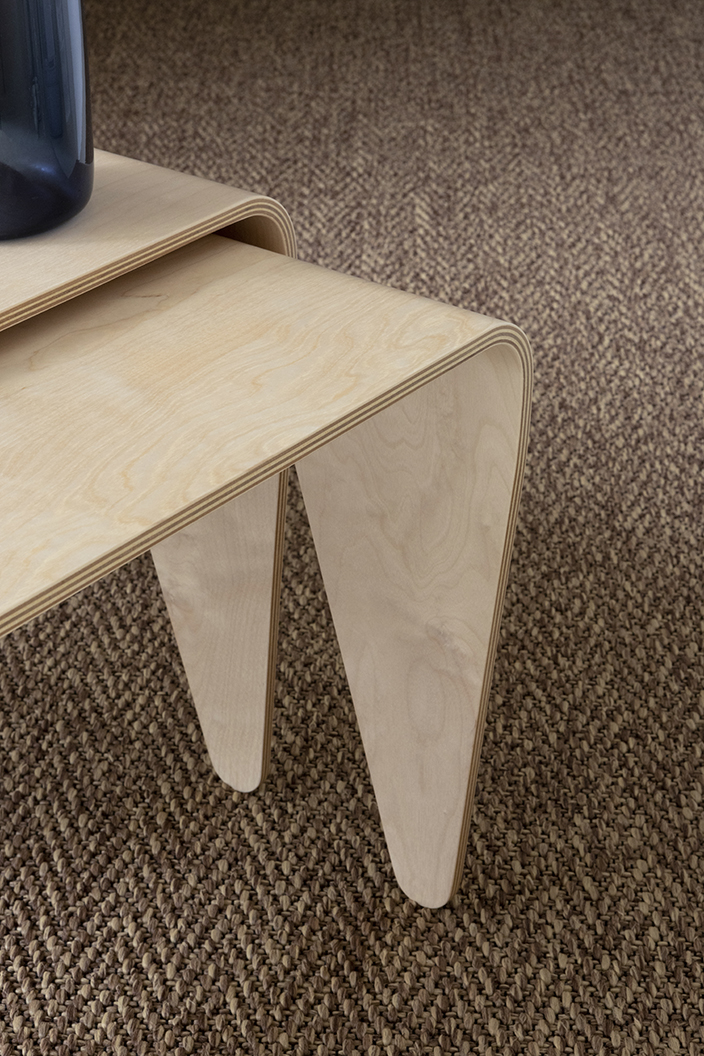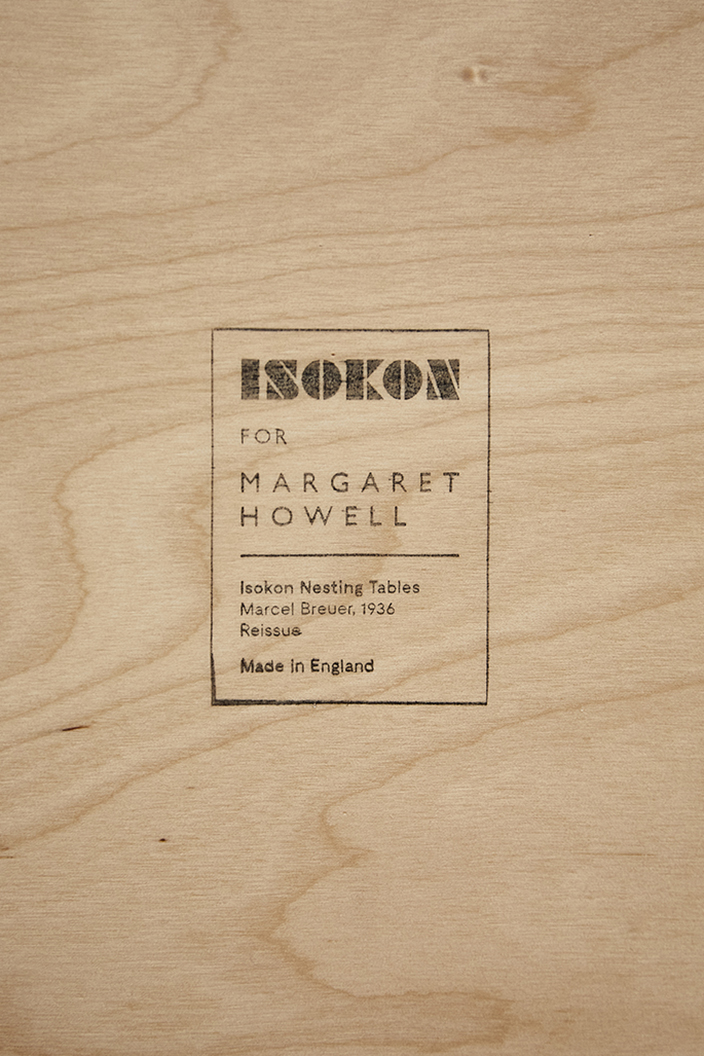 Isokon was founded in 1931 by Jack Pritchard and Canadian architect Wells Coates. Their partnership began when Pritchard asked Coates to design a building for a site he owned in Hampstead, London, which later opened as Lawn Road Flats in July 1934 (now known as the Isokon Building). Despite more buildings and projects planned to follow, a disagreement between Pritchard and Coates over who had the original idea for the Flats resulted in the end of their working relationship.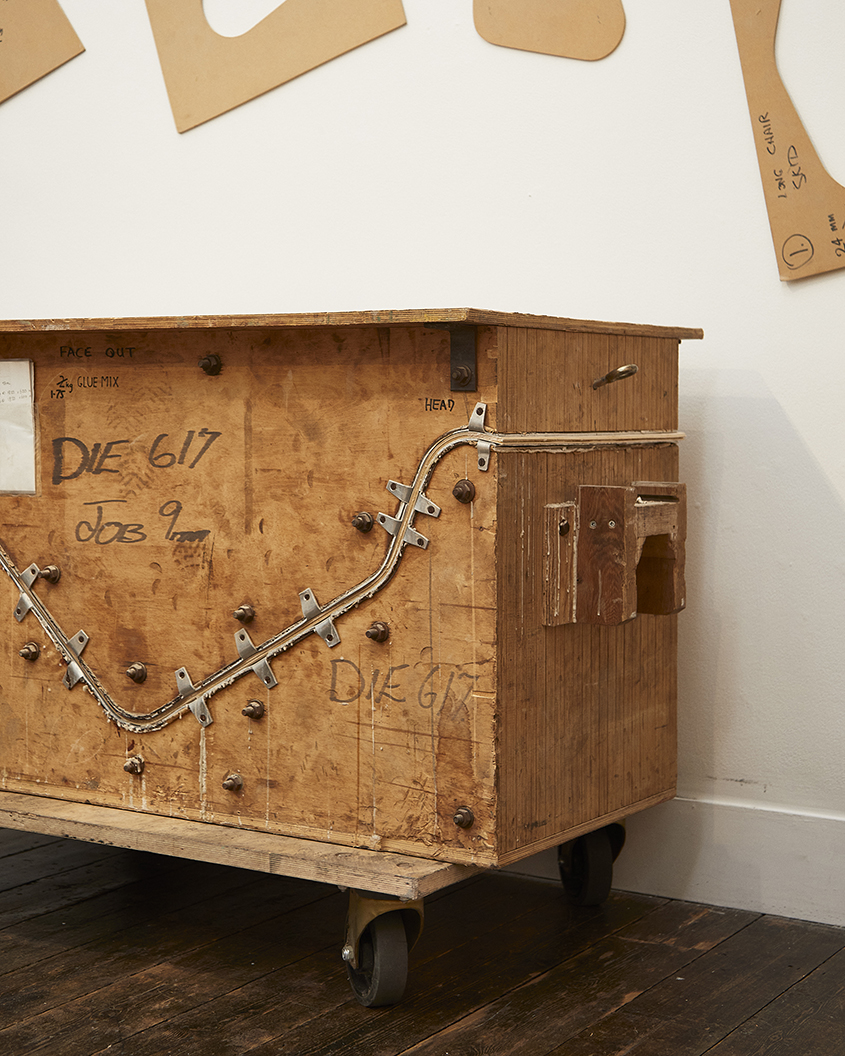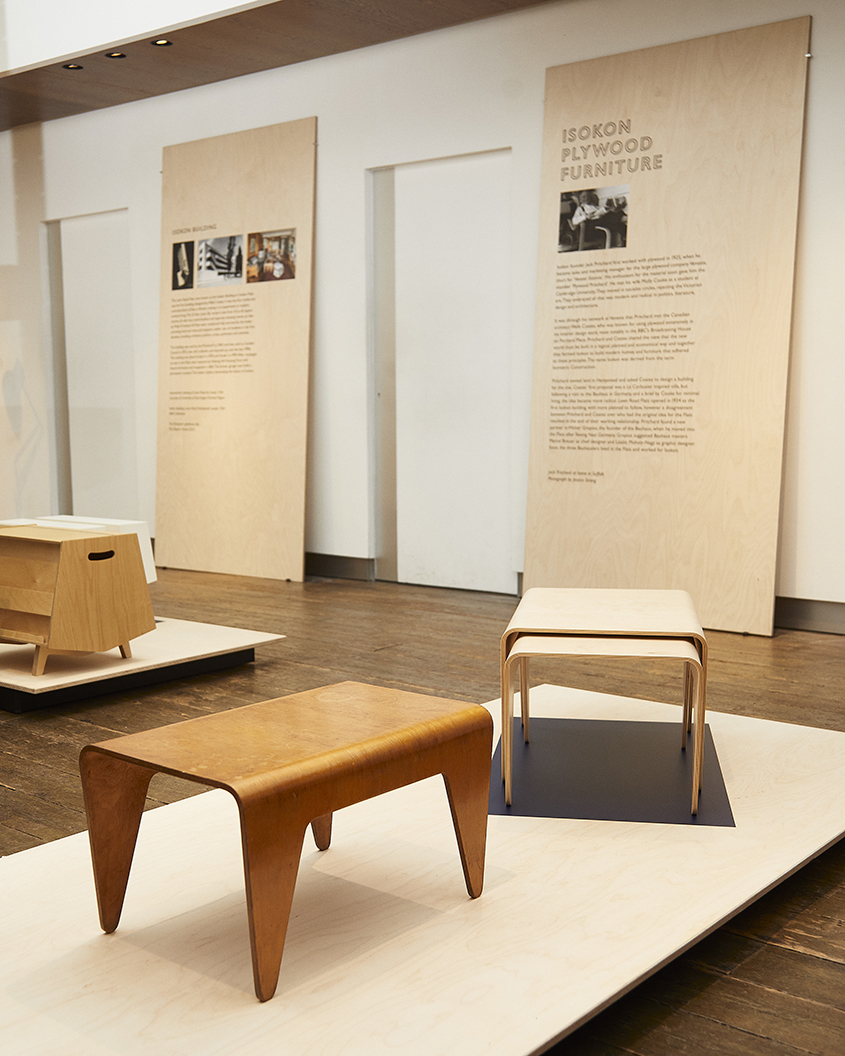 Walter Gropius, the founder of the Bauhaus, later joined Pritchard and introduced fellow Bauhaus masters Marcel Breuer and László Moholy-Nagy to Isokon. The three of them soon took up residency in the Flats and worked alongside one another for Isokon. Between 1936 and 1937 Breuer designed a series of plywood furniture for Isokon; the Long Chair and Short Chair, Dining Table and Dining Chair, and a set of Nesting Tables; which are now regarded as classics in twentieth century furniture design. Due to the outbreak of WWII and a shortage of Baltic birch plywood, production at Isokon ceased in 1939.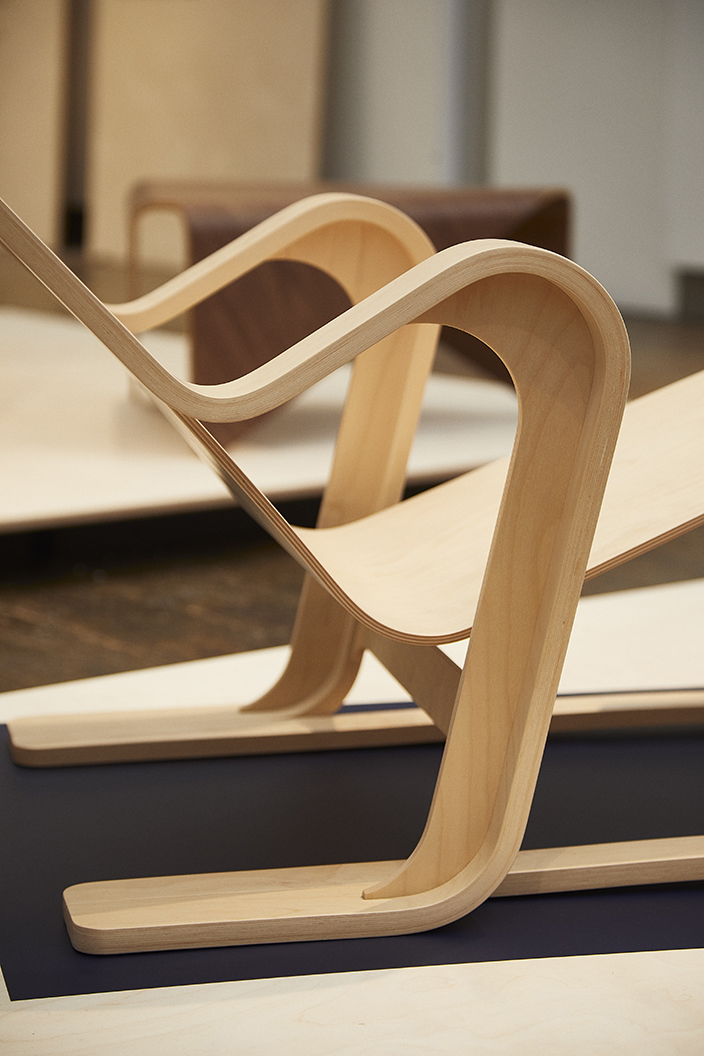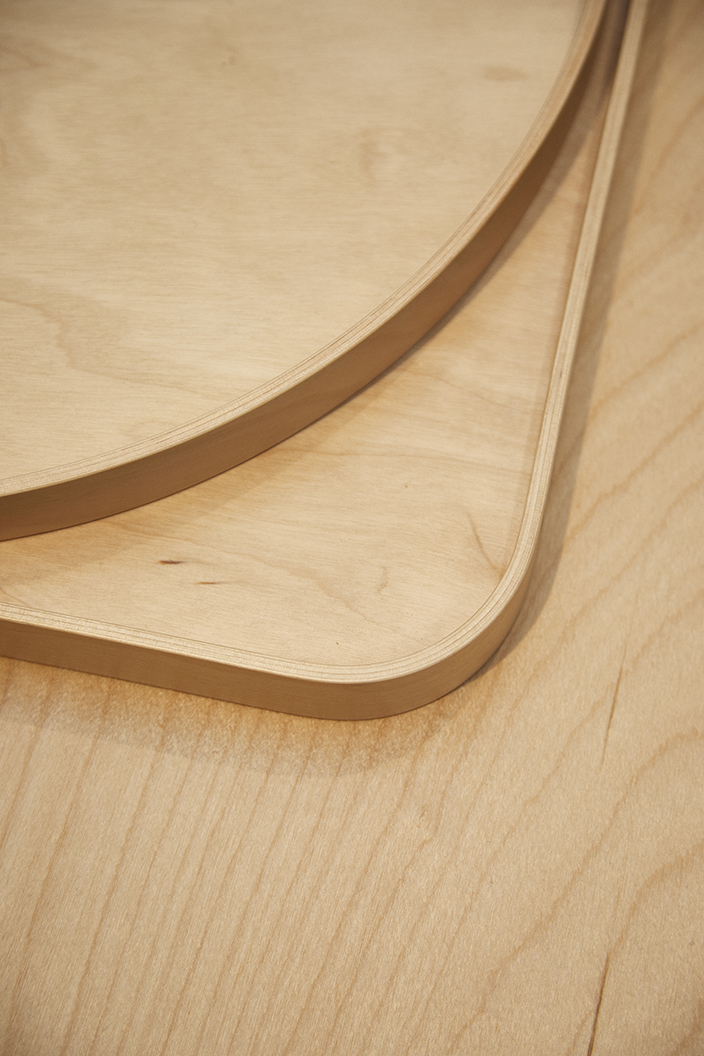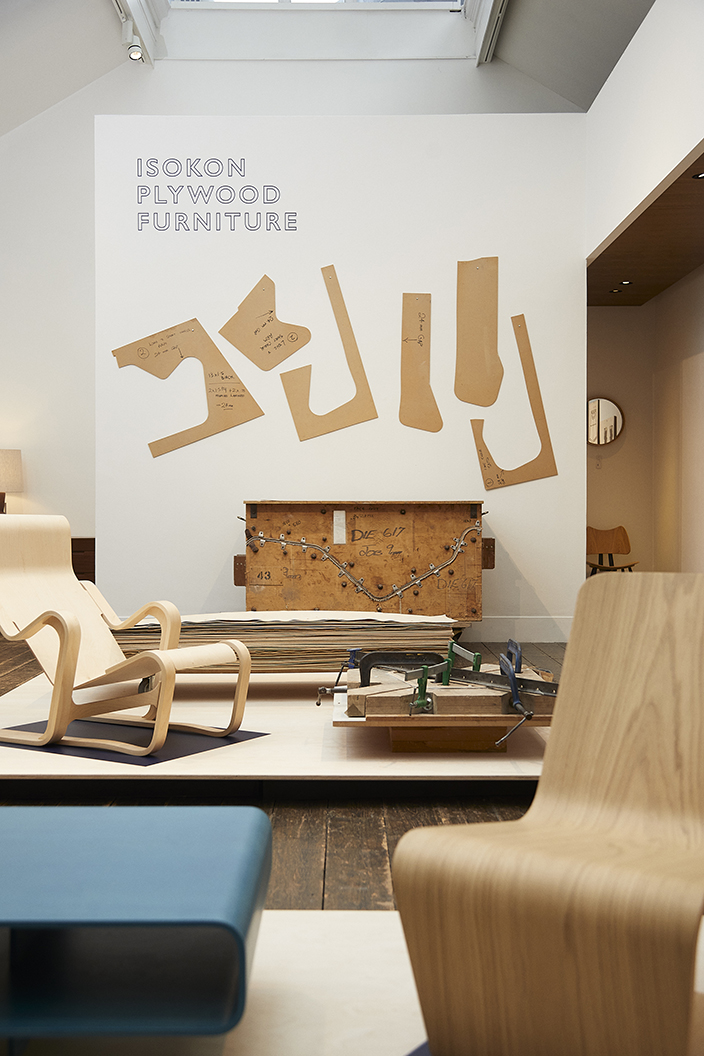 In 1963, Pritchard revived Isokon and commissioned Ernest Race to redesign the Penguin Donkey and Bottleship – production of the Long Chair also resumed. In 1982, Chris McCourt of Windmill Furniture took over Isokon and reintroduced further designs from the 1930s. In 1996 McCourt commissioned recent Royal College of Art graduates, Edward Barber and Jay Osgerby to design the Loop Table and Shelf. The collection expanded further in 1999 when Michael Sodeau designed the Wing Unit and in 2003, Shin and Tomoko Azumi updated the Isokon Penguin Donkey. In 2019 Isokon was acquired by VG&P and in 2021, Jasper Morrison introduced the Iso-Lounge chair, inspired by the company logotype designed by Maholy-Nagy in 1935. Today, Isokon furniture is still made under license from the Pritchard estate.