Introducing Pinwheel, a multipurpose table that works Iindividually or as a set.
Slim and shapely, Hvidt & Mølgaard's Pinwheel HM7 was first produced in 1953 and is an unusual piece. Named after the children's toy, where a wheel of paper spins around an axle, it draws inspiration from this playful example of geometric design. As such, Pinwheel is composed of six smaller tables that are purchased individually. Slot them together, however, and they cleverly form one shield-shaped piece.

Designed to be adaptable, this table can be creatively refashioned to suit all sorts of living arrangements: Pinwheel can exist as several bijou tables placed throughout the home, utilized together as a console, or even configured into the shape of a snake or a flower.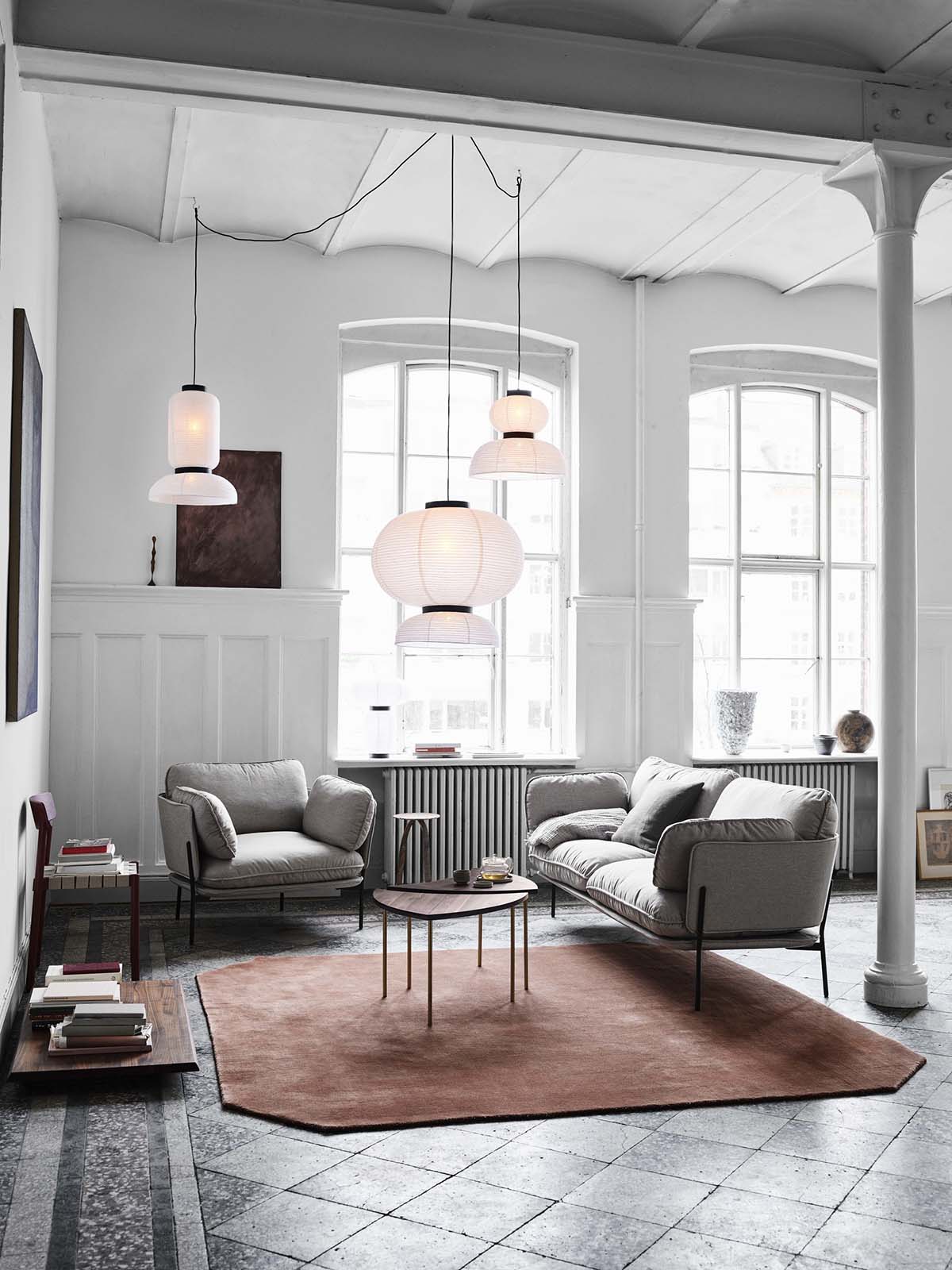 "Pinwheel embodies Hvidt & Mølgaard's renowned eye for detail," notes &Tradition CEO and founder Martin Kornbek Hansen. "Cleverly designed to work as individual pieces or one larger table, it is a multi-tasking solution for flexible living."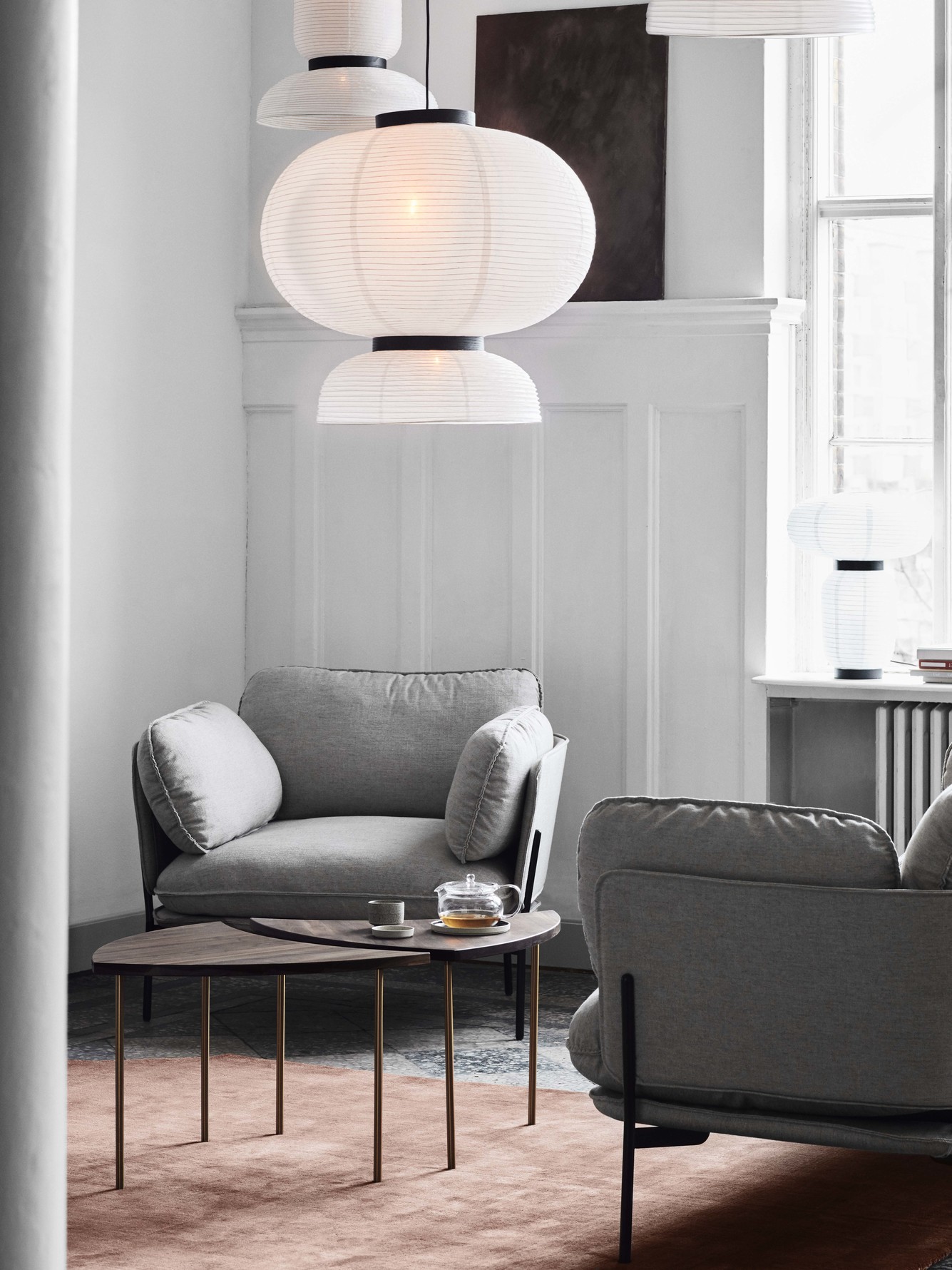 Hvidt and Mølgaard stood at the forefront of mid-century Danish furniture design. Both trained as architects, a professional background that is apparent in the rigorous
approach they applied to furniture design. Their pieces often lend a sculptural element to the spaces they inhabit – and Pinwheel, with its precise and elegant aesthetic – is no exception. Available in either solid white oiled oak or oiled walnut, the gleaming brass legs of this decorative piece are finished with a satin polish.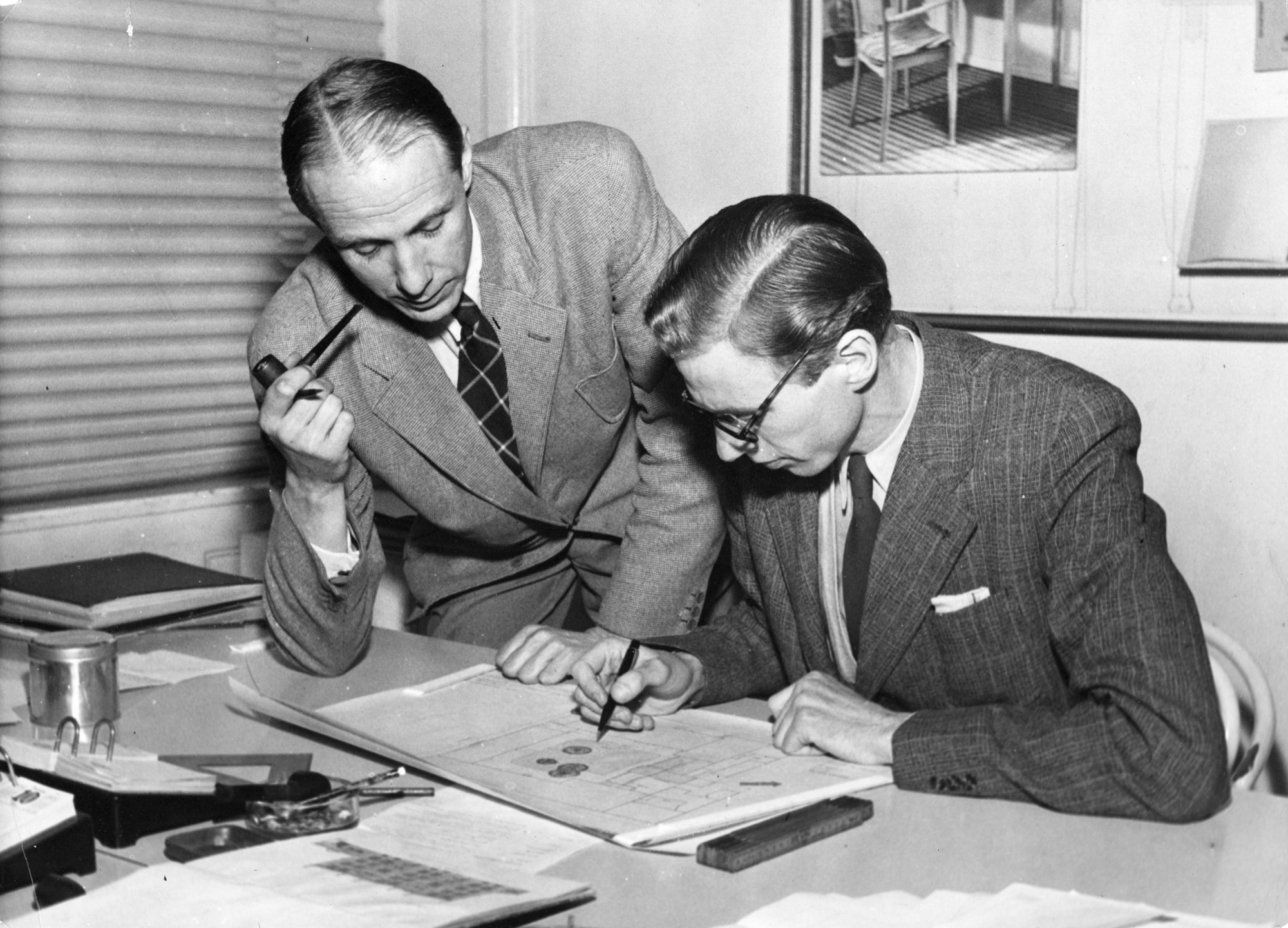 Hvidt & Mølgaard
Peter Hvidt (1916-1986) and Orla Mølgaard-Nielsen (1907-1993) were pioneers of Danish mid-century design and the founders of Copenhagen-based firm Hvidt & Mølgaard.
Renowned for the simplicity of their works, the duo established a simple and precise aesthetic designing countless pieces of furniture over the years, many of which became icons of the era. The success of the AX chair (crafted in 1950) was a seminal moment for the pair. Not only did its smooth, tightly controlled silhouette secure their stance as leaders of Danish modernism, but the use of laminated wood allowed the chair to be produced on a mass scale and exported internationally. This forward-thinking approach to industrialized production paved the way for a new movement that drew upon classical craftsmanship techniques to make affordable, beautifully crafted home furnishings.
Both Hvidt and Mølgaard-Nielsen boasted superior technical skills. Mølgaard-Nielsen studied furniture design at the Royal Danish Academy of Fine Arts under the tutelage of Kaare Klint, while Hvidt gained knowledge of traditional craftsmanship during his time studying cabinetry at the School of Arts and Crafts in Copenhagen. Today, their work can be found exhibited at MoMA, Melbourne's National Gallery, and Copenhagen's Design Museum.