Introducing PH 5 Mini
The first ever resize of the world-famous PH 5 pendant.
PH 5 Mini
Poul Henningsen was a pioneer of lighting design. He was one of the first to recognise the importance of the shaping of light, and in 1958, as a follow-up to his three-shade system from 1926, he designed the PH 5 pendant. Rooted in a meticulous analysis of the reflective qualities of light, Poul Henningsen's PH 5 light is recognised as a Danish design classic and is notable for its innovative glare-free shape and uniform illumination.
In the spirit of Poul Henningsen, Louis Poulsen now launches PH 5 Mini, a resize of the classic pendant, to cater to contemporary and creative living.
Poul Henningsen
Henningsen designed the PH 5 in response to the continuous changes to the shape and size of incandescent bulbs. The PH 5 was introduced as a classic new product, and no one knew at the time that it would eventually become synonymous with the PH light. Irrespective of how the light is installed and no matter what light source is used, the PH 5 is and remains completely glare-free. Henningsen also wanted to improve the colour reproduction of the light source in the PH 5.
The new PH 5 Mini is introduced in an innovative new colour palette, developed in collaboration with colour expert Louise Sass and plays with colours that start with the darkest tone at the top and soften shade by shade.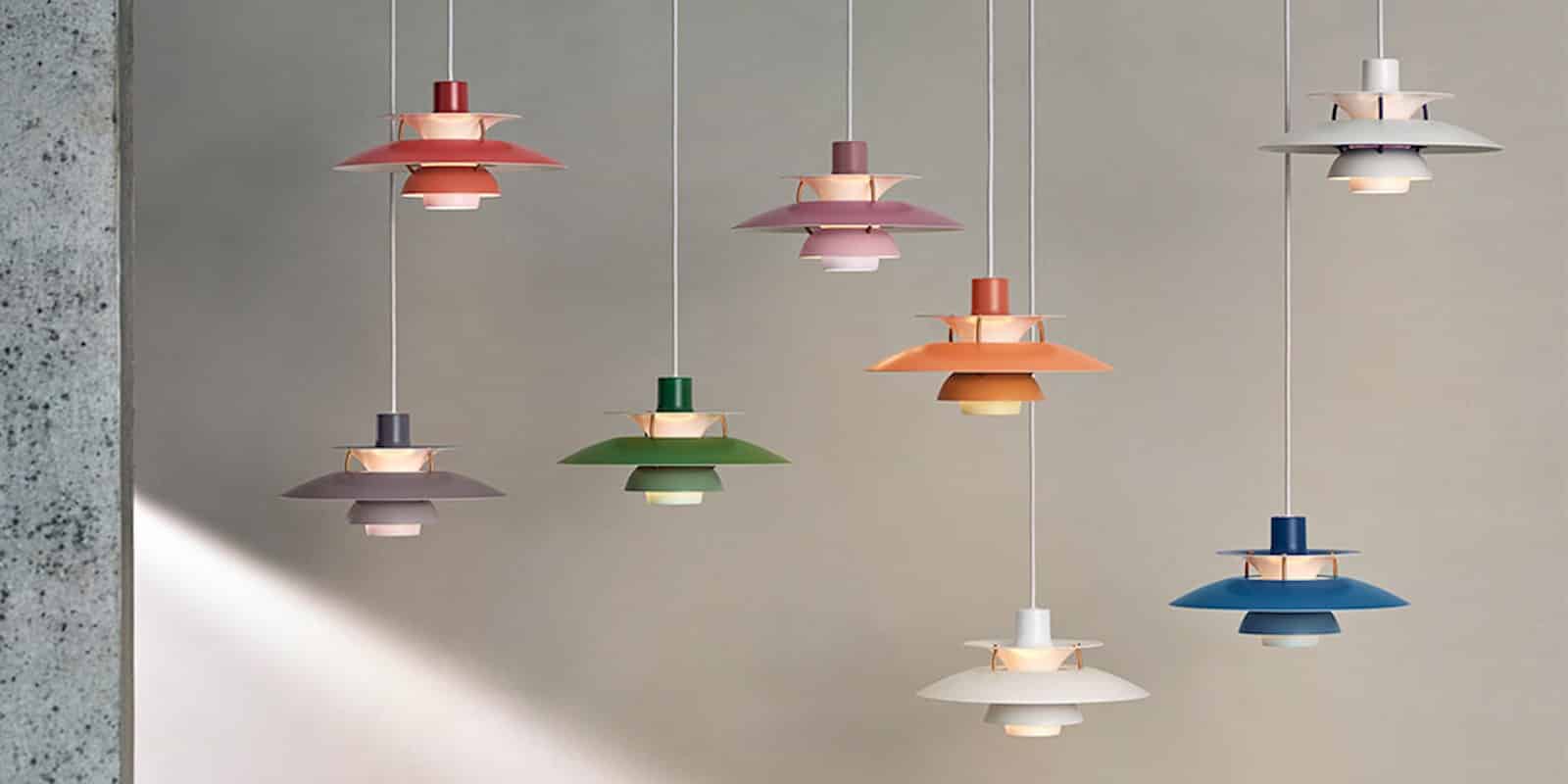 PH 5 Mini in eight variants
Louis Poulsen now launches a mini version of the iconic PH 5 with a top shade diameter of 30 centimetres. The Mini will be available in the Classic colour version of PH 5, a new contemporary white, and an additional six colour combinations: Hues of Orange, Hues of Rose, Hues of Red, Hues of Green, Hues of Blue and Hues of Grey. Spara
Spara
Spara
Spara
Spara
Spara