PH 3½-3 Amber Coloured Glass Pendant
– Limited Edition
In celebration of Henningsen's ingenious light play, Louis Poulsen is releasing a limited edition of his PH 3½-3 pendant, originally designed in 1926. Featuring amber-coloured glass and a brass suspension, the exclusive pendant will be available to design aficionados for just two months, from November through December, 2017.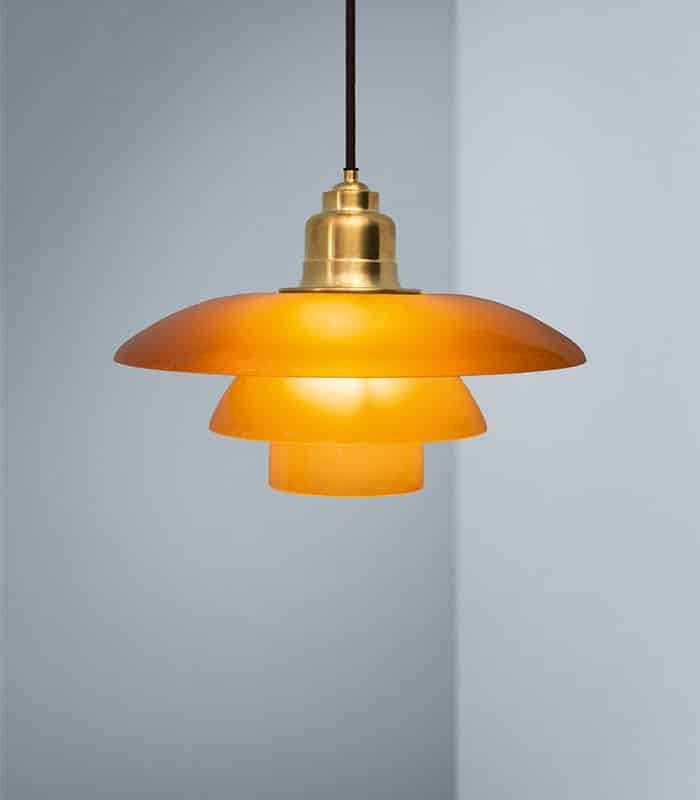 A unique piece
Louis Poulsen and Poul Henningsen initially introduced coloured glass lamps in the late 1920s to attract new customers – an endeavour that proved quite successful. For today's discerning lovers of iconic Danish design, Louis Poulsen is presenting the pendant's Italian, mouth-blown, three-layered glass in a classic amber hue.
As the glass of each pendant is crafted individually, each lamp varies ever so slightly from the others, resulting in unique pieces that are as much works of art as functional additions to home or work spaces.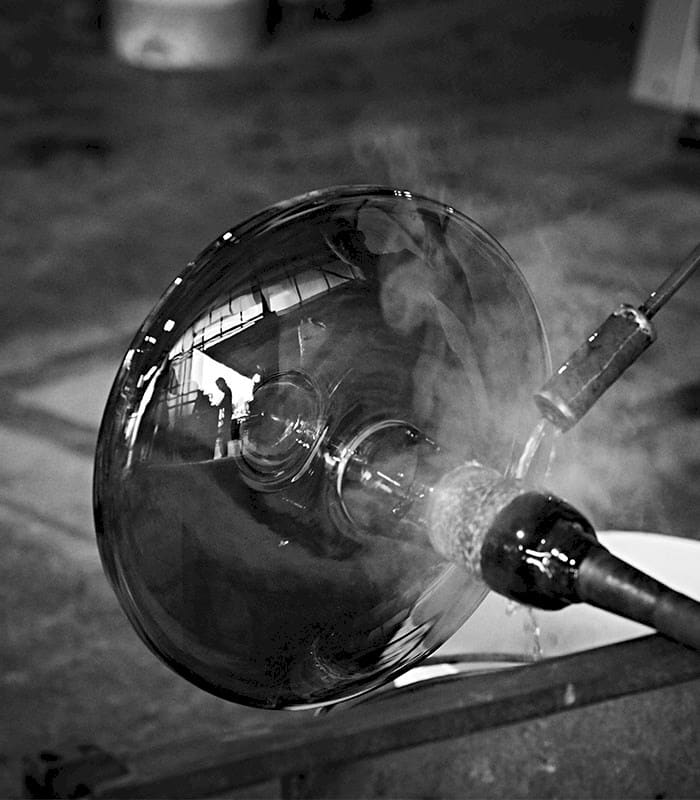 A new take on a classic design
The pendant has that coveted retro expression – yet its organic and geometric forms and intelligent architecture make the design essentially, and almost stubbornly, modern. This is the essence of iconic design, and the reason behind the remarkable longevity of Poul Henningsen's work. We are thrilled to offer the classic PH 3½-3 in this beautiful new variant, which reflects today's growing retro trends and an increasing desire to incorporate warm metallic tones like gold and brass into contemporary interiors.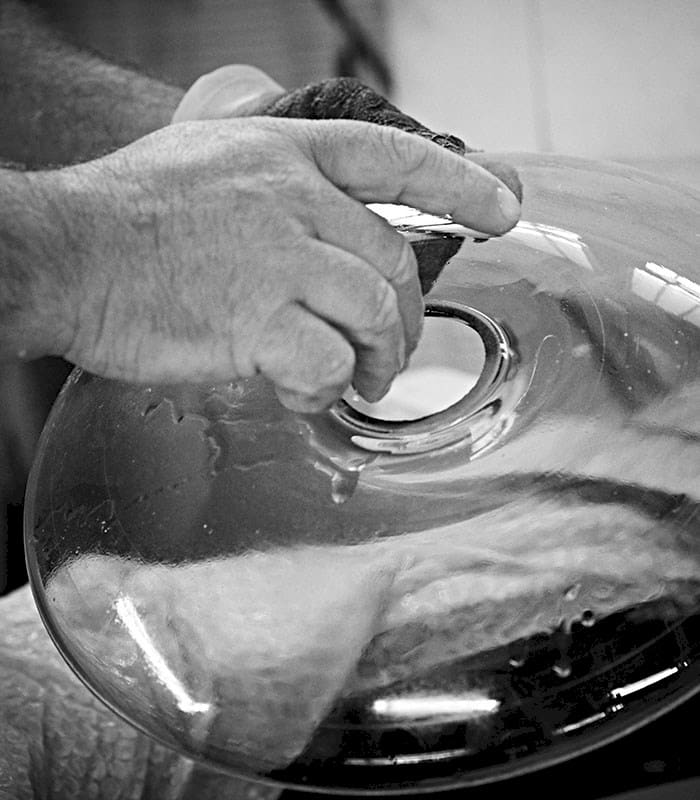 The design
The PH 3½-3 Amber Coloured Pendant features Poul Henningsen's legendary three-shade system, invented in 1926 and known for its ability to direct the majority of the light downwards while eliminating glare. The amber tone and glossy surface on the shades' exterior, combined with the sandblasted matt underside, results in soft, ideally diffused light distribution. When unlit, the pendant continues to play a dynamic role in its environment, its glossy surface mirroring the surroundings. The brushed brass suspension has been left untreated, allowing it to become darker with individualised patina over time, unless polished.
The Limited-edition PH 3½-3 Amber Coloured Pendant will be available in stores from November 1st to December 31st 2017. Spara
Spara
Spara
Spara
Spara
Spara