Pop it on your table, or position it on the floor, Persimon by Note really shines. Collectively we decided on two sizes to fit in with the previously launched ceiling-hung versions. One is compact, the other nice and big. The glass colour and treatment casts a smooth soft light.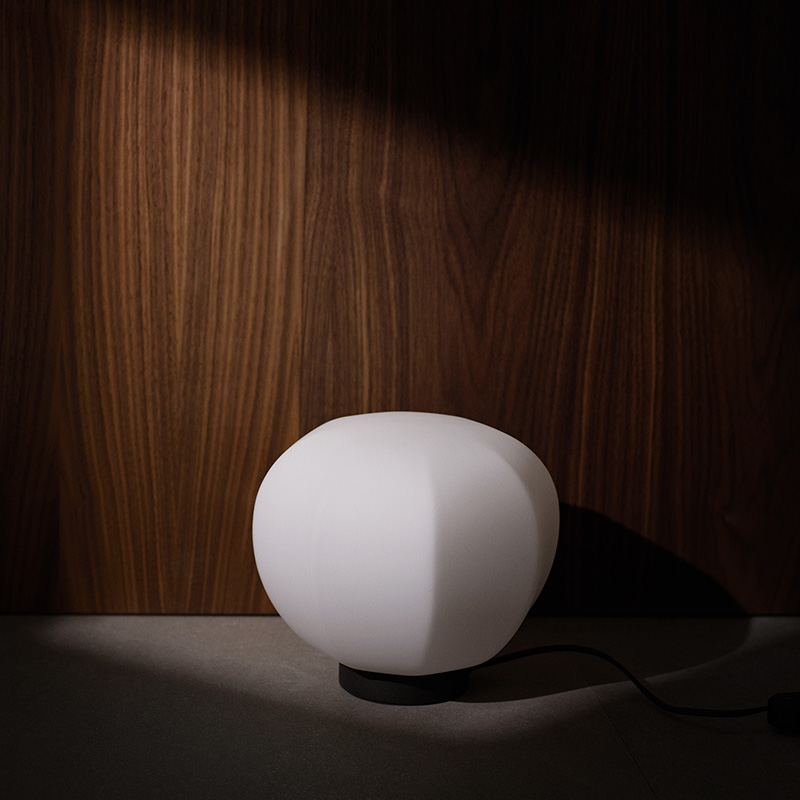 Persimon table lamps are an extension of the Persimon range of lighing launched last year, the first piece of lighting in the Fogia range.
White opal glass and black cord with dimmer.
22.5 cm x 22.5 cm or 45 cm x 40 cm.