COMPLEXITY MEETS SIMPLICITY IN LAMMHULTS PENNE CHAIR, DESIGNED BY LÄUFER/KEICHEL
For Stockholm Furniture Fair 2017, Penne chair is presented as a wood version in ash, walnut or oak. Penne is the world's first
chair with legs made of laminated wooden tubes. Already launched with a seat and back in polypropylene, the chair can now
meet a wide range of environments and areas of use.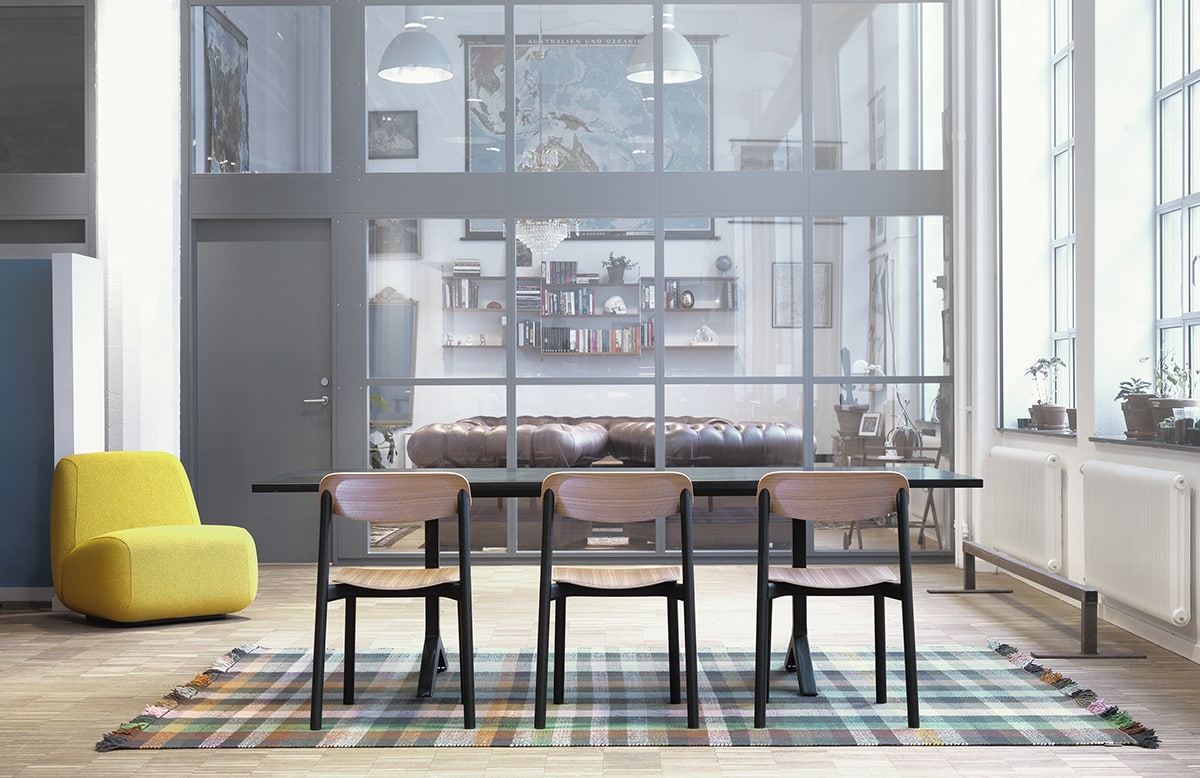 Penne combines the spirit of Scandinavian chair design with the requirements of the modern contract furniture market.
Penne has its hallmark both in innovation and aesthetics and proves the complexity of designing the simple. A well thought out,
light weight chair, still strong for heavy-duty use. Designed to suit almost any environment, Penne is easily assembled with screws
or bolts and, consequently, it is easy to take the chair apart and recycle or replace the components.
Designers Läufer/Keichel about Penne: "In accordance with the Lammhults design tradition, the chair was intended as an iconic piece
of furniture and a real industrial product at the same time."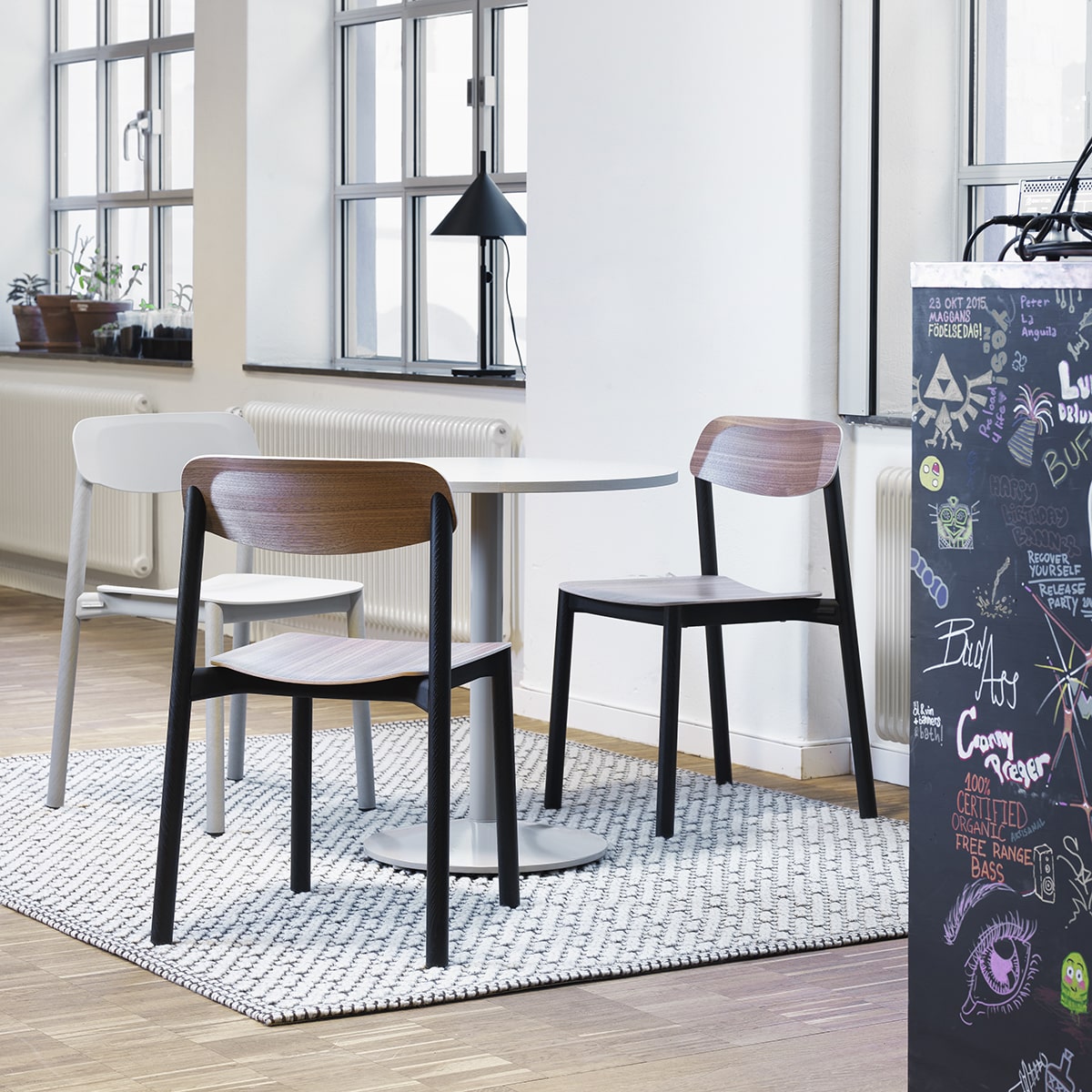 Penne now also comes with armrests as well as accessories like linking device and a flip-shelf storage. Seat height 46 cm
The Penne chair is stackable, and, owing to its weight – from 3.1 kg -, it is very easy to handle. The wooden tubes/legs come in
ash – natural or stained, as well as in oak or walnut, allowing the user to create monochrome or colourful combinations.
Penne is the perfect match for schools, auditoriums and conferences. It will also find its natural place in the cafeteria, canteen or
as a visitor's chair in an office. Or in your home.
Penne offers a pleasant sensation where innovation and shape meet in aesthetic balance.
The designers Julia Läufer and Marcus Keichel are based in Berlin and have been working together since 2003. Focusing on
sustainable design solutions, their disciplines range from furniture design and industrial design, through exhibition to corporate
design for important international brands. Their work has been internationally exhibited, published and awarded.
For more information about Lammhults or images, please contact:
Ulrika Johansson-Ståhl, Marketing Manager, +46 708 83 87 75 or ujs@lammhults.se
Cecilia Hallberg, MD, +46 472 26 95 20 or cecilia.hallberg@lammhults.se
The designer: Julia Prytz, juliaprytzdesign@gmail.com



Lammhults Möbel AB, Box 26, SE-360 30 Lammhult
Phone: +46 472 26 95 00, Fax +46 472 26 05 70
e-mail: info@lammhults.se
Spara
Spara
Spara
Spara
Spara
Spara